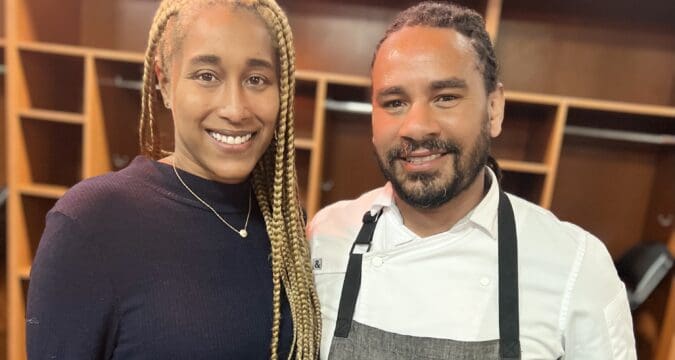 Just announced!!!
Downtown LAs own Culinary Power Couple Chef Michael Reed and Kwini Reed will be the Official host of Masters of Taste 2023.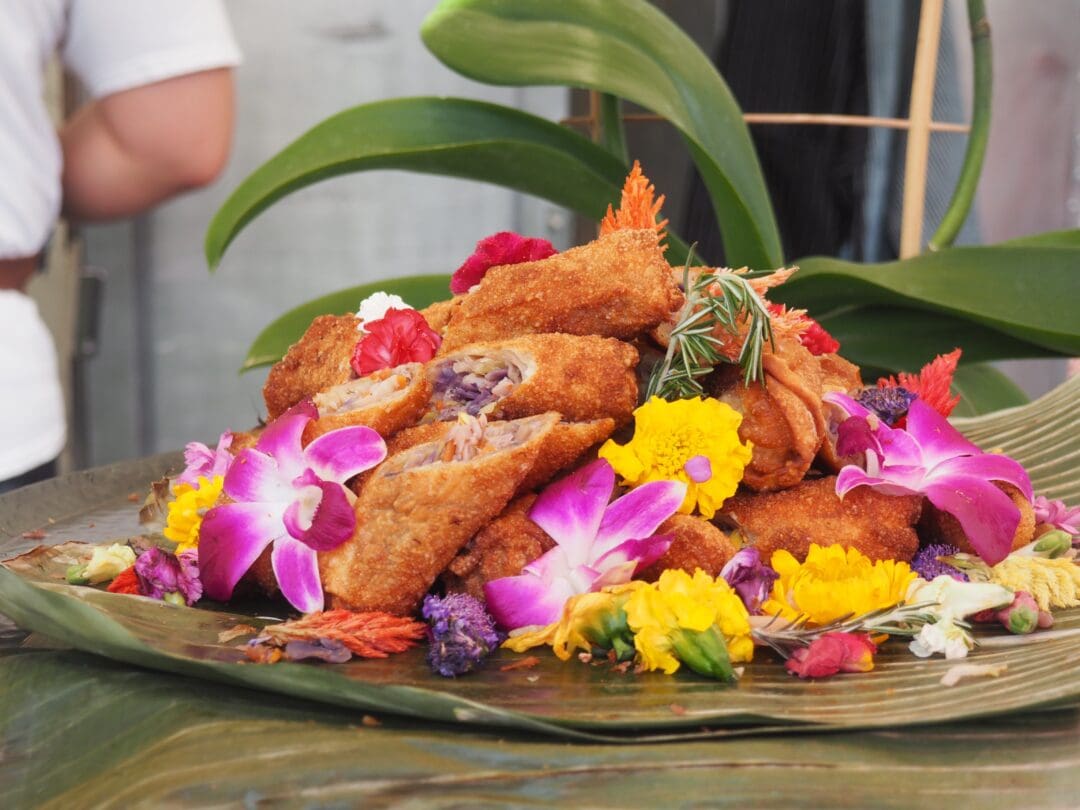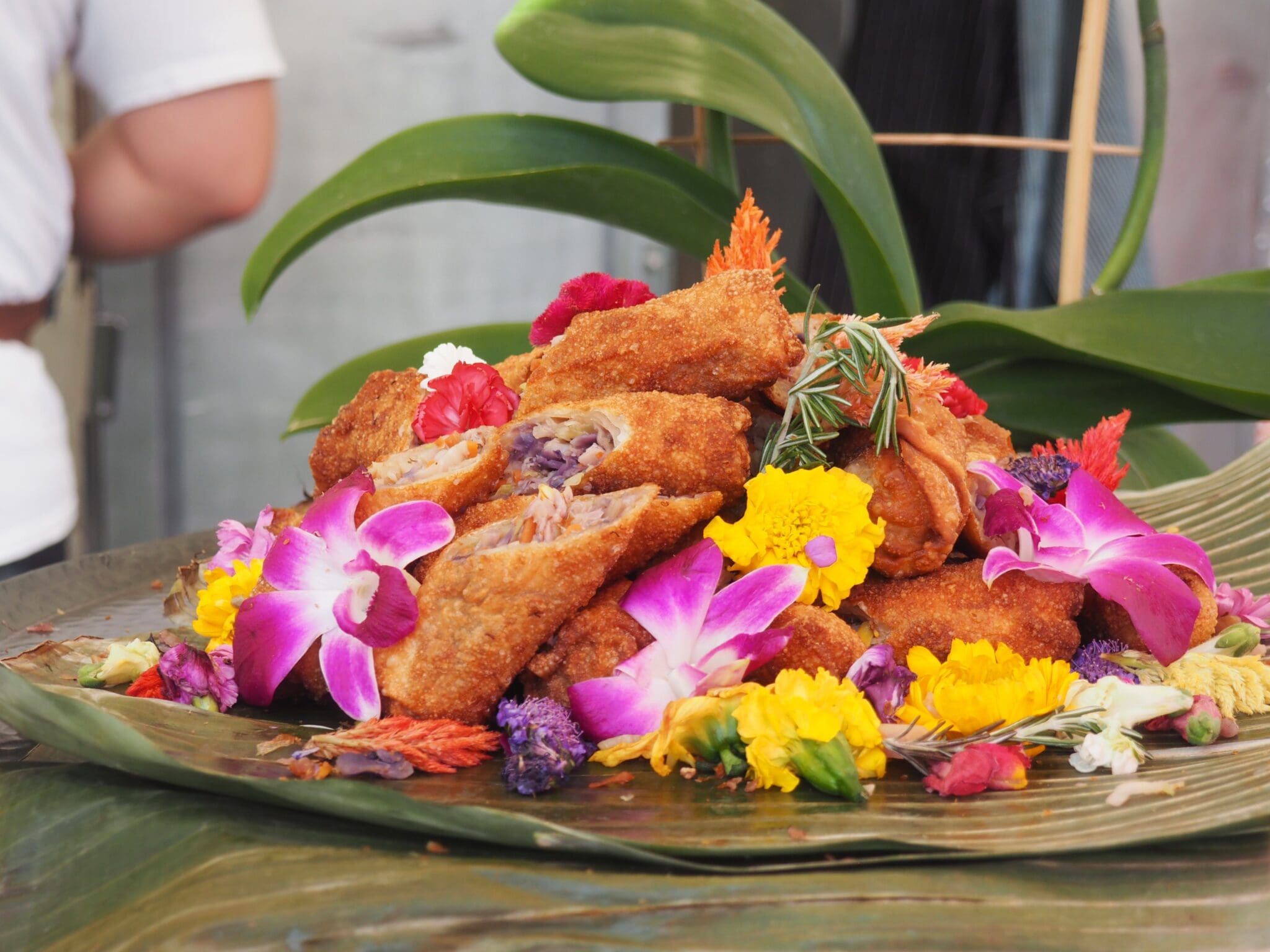 Masters of Taste 2023, now in its 6th year, is L.A.'s premier outdoor, luxury food and beverage festival returning to the field of the iconic Rose Bowl, Sunday, April 2nd, 2023, from 3:00 pm to 7:00 pm.
Bringing over 3,000 food and beverage enthusiasts together for one afternoon to celebrate this exhilarating festival, Masters of Taste hands out reusable utensils upon arrival and sets guests loose to enjoy the fanfare of over 100 Culinary Masters, restaurants, and delectable sweets prepared by L.A.'s top Sweet Masters.
Top Beverage Masters offer signature handcrafted cocktail tastings from over 25 spirit brands and top cocktail bars, a premier 50-Yard-Line Cocktail Bar, select wineries, local craft breweries, cold-pressed juices, cold brew coffee, live entertainment and much, much more.
100% of the proceeds will directly benefit Union Station Homeless Services, a non-profit organization celebrating 50 years of providing homeless services and housing for thousands of neighbors.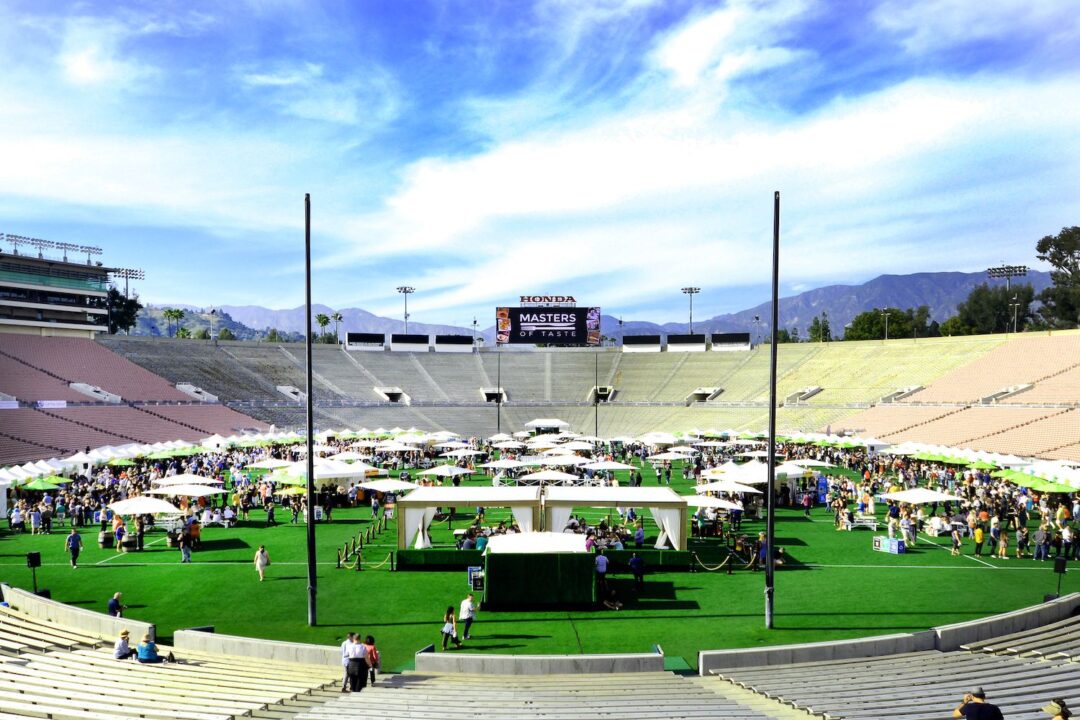 In the last five years Masters of Taste has raised over $2.7 Million in support of Union Station Homeless Services life-saving programs.
Culinary Master and Host Chef Michael Reed and his wife Kwini Reed are both classically trained chefs and restaurateurs.
Born and raised in Oxnard, California, Chef Michael Reed comes from a family with a passion for food. Thanks to his parents, Michael grew up around the barbeque and the smell of fresh, home-made pies. His family cooked every day, pulling ingredients straight from the garden which went on to inspire Michael's passion for food and hospitality.

After starting down a collegiate path that was separated from the food industry at University of Santa Barbara, a track injury prompted Michael's decision to make a change. Months later, Michael was enrolled in the Culinary Institute of America in New York. While in culinary school, Michael Reed cooked at The Modern, the acclaimed restaurant at the Museum of Modern Art in Manhattan. After graduating in 2008, Reed returned to Southern California and worked at David Myer's Michelin-star rated Sona, as well Xiomara per a recommendation from Nancy Silverton at the age of 26.

In 2011, Chef Reed and Kwini Reed jointly created high-end catering company, Root of All Food which specializes in high-end boutique catering, in-home cooking and events, and catering to Southern California. Some of Root to All Food's previous clients have included Gwen Stefani, Gavin Rossdale, The W Hotel, and Sugar Ray Leonard. During the summer of 2014, Reed opened DTLA brunch darling, Poppy + Rose, a restaurant that specializes in classic American diner-fare made from scratch with a seasonal menu. He owns the restaurant alongside his wife, Kwini Reed. In 2021, Poppy & Seed opened, branching more upscale service and cuisine in a modern greenhouse setting. Located in the Anaheim Packing District, Poppy & Seed totes a menu of refined American fare.
Host Kwini Reed is a Southern California native, wife, mother, and entrepreneur. She is the co-owner of brunch restaurant, Poppy + Rose in Downtown, Los Angeles, Anaheim dining destination, Poppy & Seed, and upscale catering company, Root of All Foods with husband and chef of these concepts, Michael Reed. Kwini Reed comes from a large family that values community, generosity, and a strong work ethic – traits that have helped her succeed in her career and personal endeavors.

A graduate of California State University, Fullerton with a Bachelor of Science in Marketing, she now has over a decade of experience in business, finance, and human resource management, having worked at companies throughout LA, including The Standard Hotel, Band of Gypsies, and Brandy Melville USA. In her current day-to-day, she oversees operations of Poppy + Rose, Poppy & Seed, and Root of All Food managing finances, strategizing new concepts for the restaurant, spearheading collaborations, and more.

Kwini and Michael Reed have received numerous accolades for these concepts, including Orange Coast Magazine's "Best New Restaurant" (Poppy & Seed); and CBS Los Angeles' "Best All-Day Breakfast Restaurants in LA" (Poppy + Rose) – among others. She pioneers Poppy + Rose and Poppy & Seed's giving back initiatives as well, coordinating meal donations to organizations across LA, supporting first responders, social justice causes, youth development programs, and more. She is active with local nonprofits, such as Brown Bag Lady, which provides meals to people experiencing homelessness in LA.

In addition, she participated in the James Beard Women's Entrepreneurial Leadership (WEL) program in 2021, which is focused on empowering women food industry entrepreneurs and restaurant owners and is a member of Re:Her a non-profit with a mission to empower and advance all women identifying food and drink entrepreneurs by way of innovative platforms. In October 2022, Kwini Reed participated in the LA Chef Conference as a co-moderator of a panel on the future of restaurants and in 2023, Kwini and Michael Reed will open Poppy + Rose in San Pedro, offering casual brunch and a refined dinner menu.
Mark your calendars and save-the-date for the return of the sixth annual Masters of Taste 2023!
Ticket Information: Masters of Taste 2023 will take place on Sunday, April 2nd, 2023, and this is a 21+ event. A VIP Power Hour will be held from 3:00 pm to 4:00 pm and General Admission will be from 4:00 pm to 7:00 pm. www.MastersofTasteLA.com.