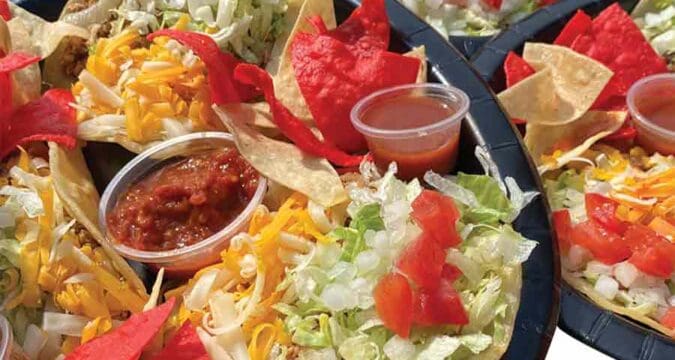 The year is 1989. George H.W. Bush is in the White House and America's favorite pastimes stem from moments spent together in family rituals. picnics, graduations, weddings and even gatherings in the living room to watch the latest episodes of Full House, The Simpson's, In Living Color, and A Different World mark a more innocent time in American history.
Legendary Boomers, Dr. Dre, Ice Cube, Snoop Dog and Eazy-E are barely in their twenties, cranking out hardcore rap lyrics that mimic life in the hood with melodies that glide over funk samples as smooth as the low riders and chop bikes that glide down the streets of South Central.
Who's the Mack?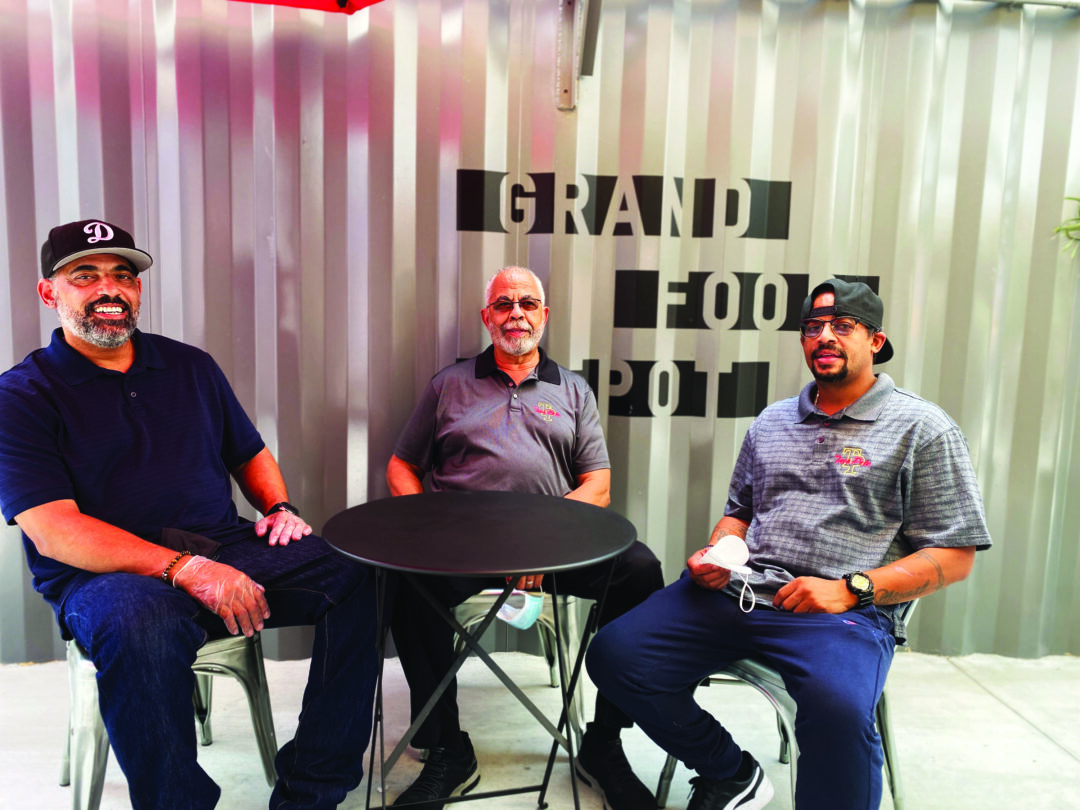 It's on these streets in 1989 that Mack Jones re-opened an iconic yellow and red building with the nostalgic red and white "TACOS" sign on the corner of 120th and Central.
Equipped with a family recipe inspired by a stumbling old street vendor named Pete, and his two very young sons, Chuck and Aaron, Mack would spend the next 30 years at the location, serving the most iconic tacos on the West Coast known to the world as The Original Taco Pete.
Today, The Original Taco Pete is by far one of the most successful businesses in Los Angeles. Known mostly for their "Iconic soft shell tacos", Aaron, the youngest son, told Downtown Weekly how it started for him as an early teen who had just one job; filling soda cups.
"I remember my dad telling my brother to come and get me. I was around 13 and given the job of filling up cups with soda. That's it. Just the sodas. Later, I would move onto grating cheese. I loved every minute of it as the youngest male child in the family."
Currently, Aaron is in charge of marketing and logistics, in case anyone is wondering about what promotions came after grating cheese.
Brother Chuck Jones stands as a protector of the family recipe. It's what they're known for. The signature taste hasn't changed since day one.
Aaron says this couldn't be possible without his brother, Chuck, as he was the oane allowed to learn the ins-and-outs of the legendary recipe from his aunts.
And dad, well, dad is still the family's strong, business minded patriarch – still running a tight ship.
Spending their entire lives serving the community, this commitment to family, quality and consistency has earned The Original Taco Pete its reliable reputation within the community.
"We stand behind our flavoring and seasoning." Aaron continued. "I've had compliments from several people [stating] that the first bite was like the last bite… Whether it was a week ago, two weeks ago, a year ago, or ten years ago."
The Original Taco Pete's secret recipe has become more in demand over the years, and with that so have their choice of menu items.
Initially, the restaurant only served ground beef tacos but has since expanded to more varieties of tacos, other dishes and even packaged their own branded seasoning.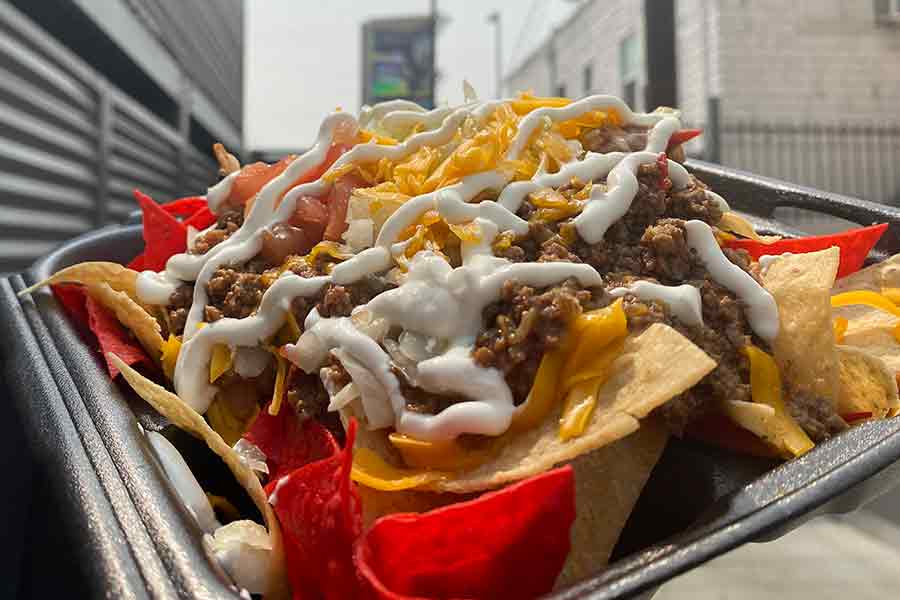 "We started with just ground beef when we first got the business. Over the years we added chicken, turkey, carne asada, and now, Brisket," said Mack.
The Original Taco Pete also served a mean fried chicken, and their famous red corn nachos, burritos, carne asada fries, and newly added shrimp tacos.
#SurvivingDTLA
Just as much has changed over the years for The Original Taco Pete, so has the restaurant business in the wake of COVID-19.
However, The Original Taco Pete is adapting and helping others. Not only do they offer some of the best tacos in Los Angeles, they also serve as a resource to the community.
The business recently took part in community outreach and assisted in the fight to end COVID by sponsoring a catered lunch for front-line health care workers at the LA-USC medical center along with participating in local food drives and giveaways for families struggling to survive during the pandemic.
Additionally, in the midst of the pandemic, The Original Taco Pete opened it's first virtual kitchen by USC for contact-free deliveries and mobile orders.
Virtual kitchens are an innovative concept that many restaurants have considered in the wake of the pandemic.
"With the cloud kitchen being a new concept, we expect to build off of that and continue to move forward. We see very, very promising aspects from this because, in the world that we live in now, people are on the move. People want it now. " said Mack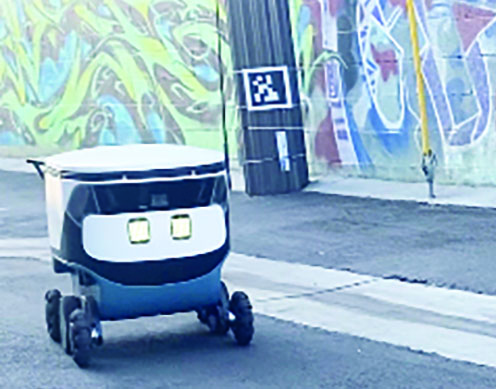 Pandemic or not, the family-owned business is looking to expand it's brand and signature taste to create a much larger presence in Los Angeles. At the moment, a food truck, additional brick-and-mortar locations, and even franchising opportunities are being considered.
Nevertheless, through all their success, the Jones family admits they are extremely grateful and humbled that people have traveled across America to try their tacos, but ultimately they are always thankful for having the respect and support of the local community.
"We're blessed in that sense that people do come back. We have a lot of repeat customers and word-a-mouth keeps us afloat," said Mack.
The Original Taco Pete is located at 12007 S. Central Ave.
The cloud kitchen is within the Grand Food Depot Compound on 38th and Hill Streets, where loyal patrons and awed newcomers can now order through GrubHub, UberEats, and a list of food delivery apps.