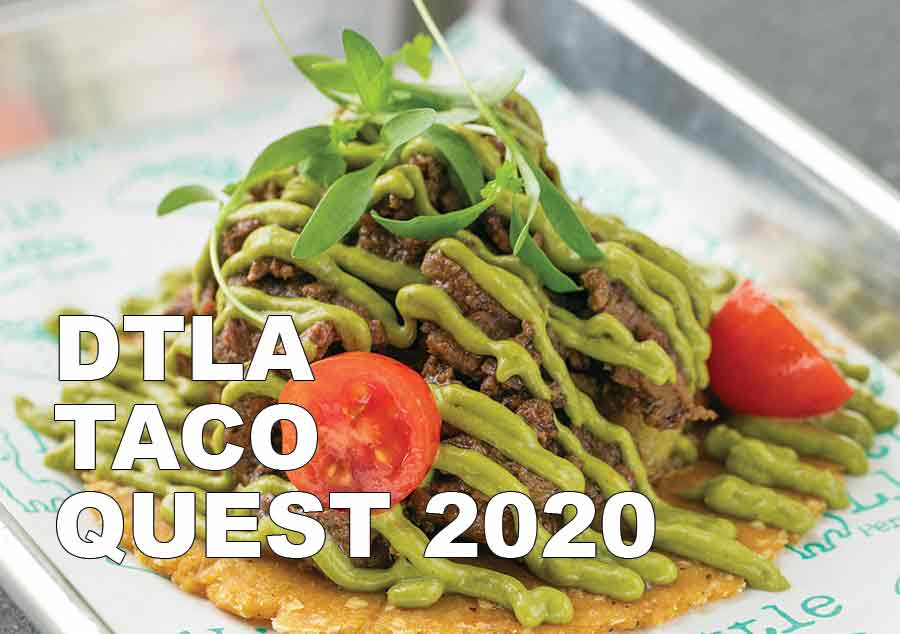 In March of 2020, most of Downtown shutdown completely in order to fight the spread of Covid 19. Facing a global pandemic, the Mayor of Los Angeles ordered all non-essential businesses closed until further notice.
During this time DTLA Weekly set out to embark on a perilous adventure to find the one thing that Downtown needed to survive…THIS IS OUR STORY.
1. In Honor of the Mamba at Cilantro Lime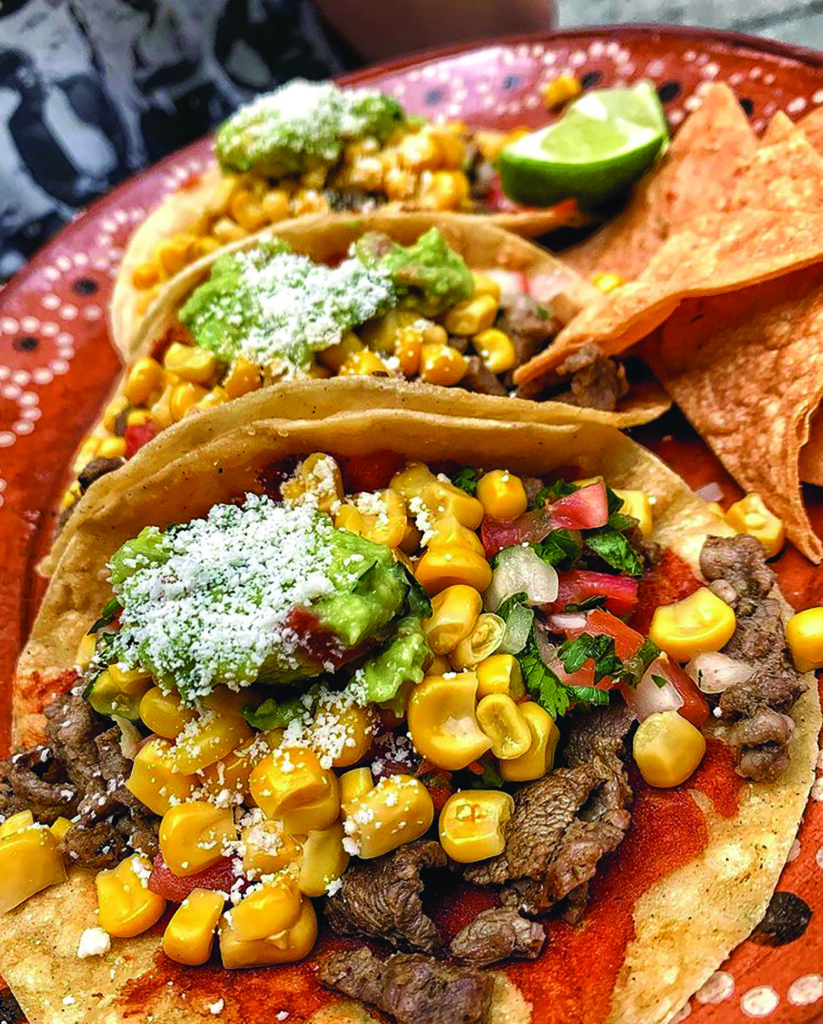 Leo Matias, owner and operator of Fashion District's Cilantro Lime, had been inviting Downtown Weekly to help create a new menu item for his "For The Gram" menu for over two years. But chefs, we are not.
It was February and we knew we wanted to do something to honor the Mamba! But, we didn't know what?
In the kitchen, we stood over bins filled with tons of appetizing ingredients. With our guide Leo and our thoughts of purple and gold, we set out to make "His-story" in a taco.
First, we tried to build our taco with a purple-ish squash, corn and bright yellow American cheese. And it was good.
But Leo took one bite and said…
"Let me teach you a little something about texture. It's good, but it has to be bomb!"
Taking out the squash and adding sprinkled queso, Leo concocted a burnt cheese quesadilla/taco.
Piled high on a sturdy burnt cheese tortilla, prepare for the zesty taste of fresh sweet corn with your choice of meat topped with Pico de Gallo, guacamole, spicy aioli, cilantro and lime.
On that day, a BOMB spontaneous taco – the "Kobe Taco" was born.