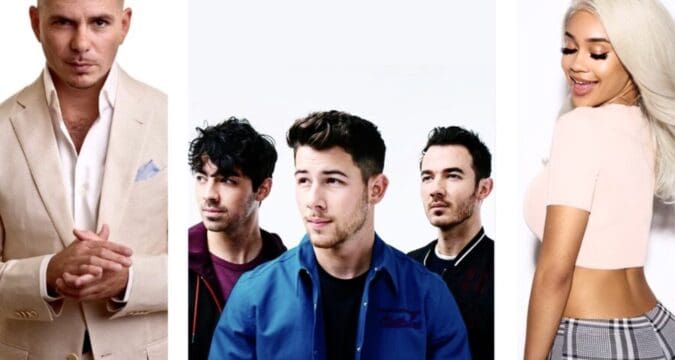 The College Football Playoff (CFP) National Championship is coming to SoFi Stadium in Inglewood, on January 9th, but not before hosting a slew of pre-game events, taking place this weekend in Downtown Los Angeles.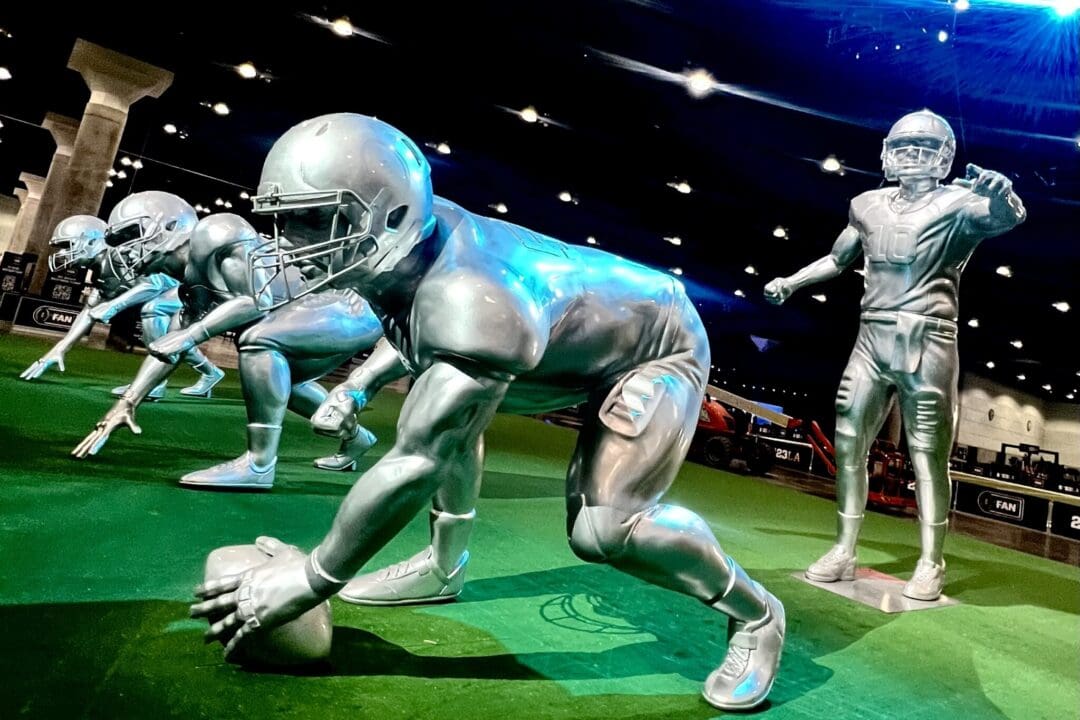 Events to celebrate this year's championship competitors, Texas Christian University Horned Frog Horns and Georgia Bulldogs, kick-off at The Los Angeles Convention Center with Playoff Fan Central (PFC), a free fan festival event opening Friday, January 6th, where guests can experience the excitement surrounding the CFP National Championship without having to buy a ticket to the game.
Instead, attendees will get one heck of a reminder of just how much they love the game thanks to live entertainment, pep rallies, band performances, and a 300,000 sq ft convention hall full of interactive exhibits celebrating college football and its history.
Thousands of fans are expected to take part in this three-day, free family-friendly event, with Playoff Fan Central creating memories that will surely last a lifetime.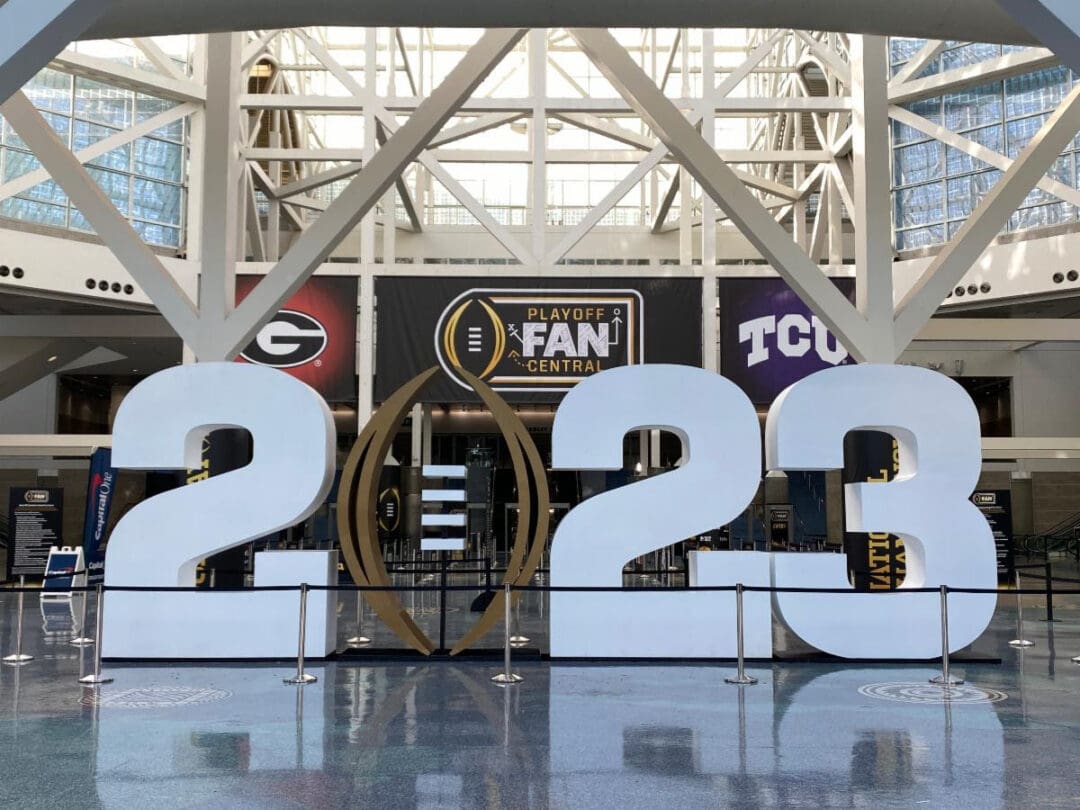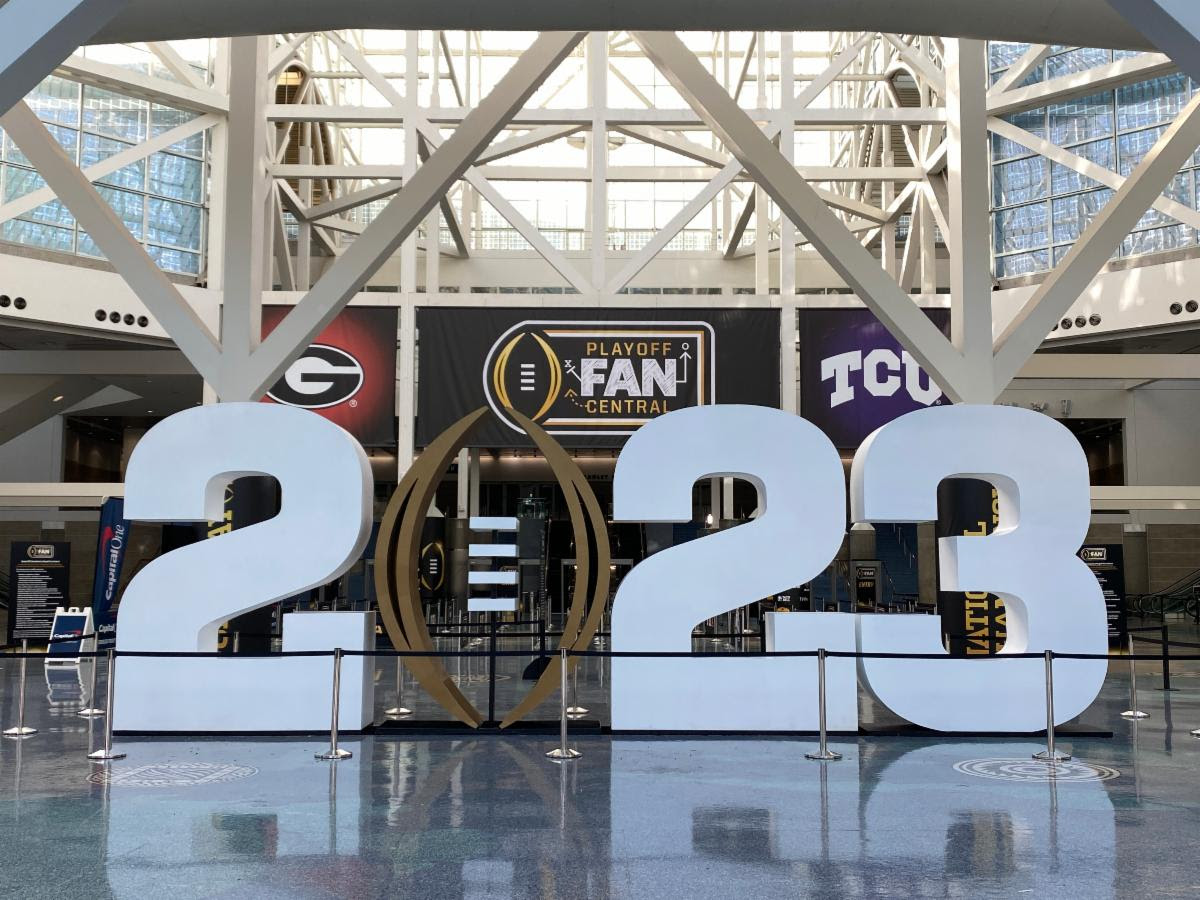 Official merchandise is available. Don't be surprised if you run into a college champion or two.
Y'all Having a Good Time Out There?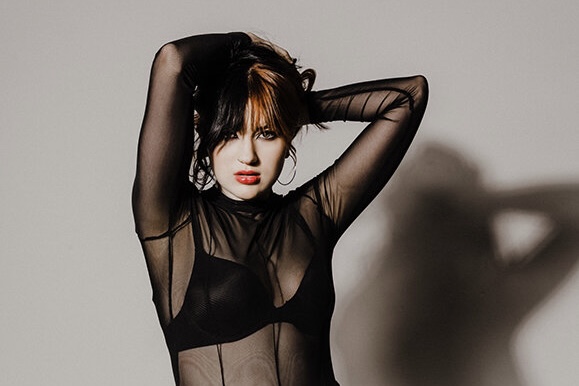 Just short of a mile south, CFP AT&T Playoff Playlist Live takes to the stage of Banc of California Stadium with an entertaining lineup two nights in a row beginning Saturday, January 7th, ending Sunday, January 8th.
This weekend of music will serve as the soundtrack for the 2023 College Football Playoff National Championship with two free massive concerts.
Saturday brings musical performances by multi-platinum-selling global superstars, the Jonas Brothers, rising indie LA multi-hyphenate superstar, Duckwrth and platinum-selling Los Angeles-based singer-songwriter, Em Beihold on Saturday, January 7th.
The music continues Sunday, January 8, with international superstar and GRAMMY®-award winner Pitbull, California native GRAMMY® nominee Saweetie and multi-platinum 2023 GRAMMY® nominee GAYLE.
Gates for AT&T Playoff Playlist Live! will open at 6 p.m. PT each day at Banc of California Stadium. Fans need to pre-register for the event. Access on the day of the concert will be on a first-come, first-served basis based on your digital ticket.
Ryan Allen Hall, CFP Senior Director of Public Events and guardian of the Official Trophy, told Downtown Weekly he was looking forward to adding this weekend in DTLA to his long list of successful traveling championship events.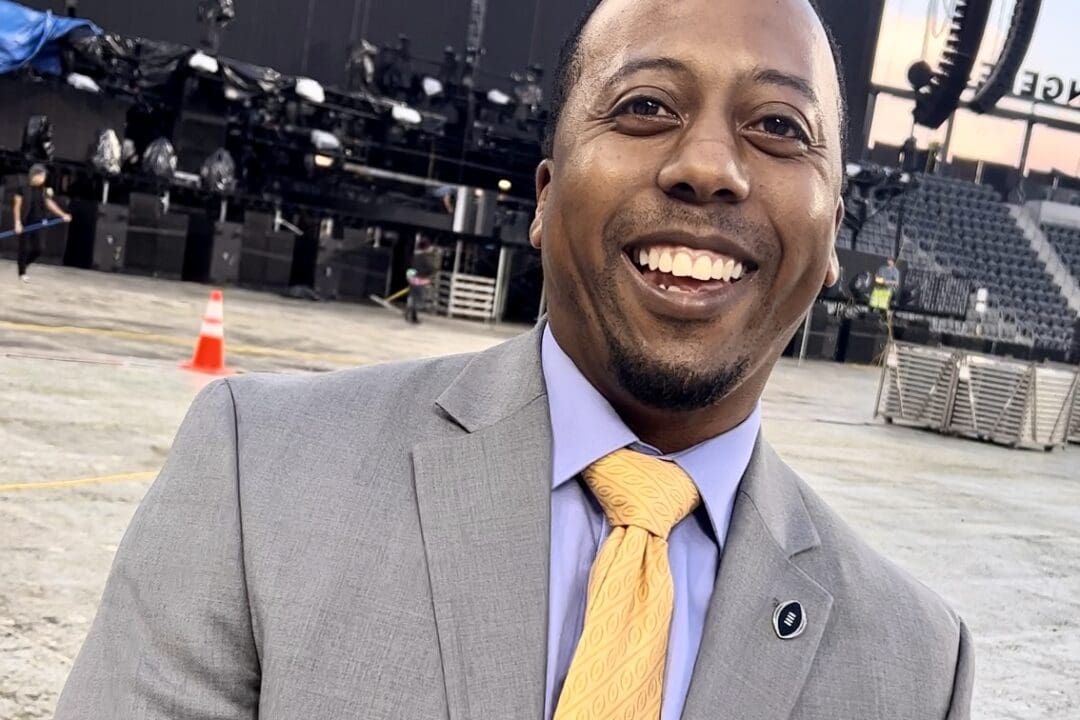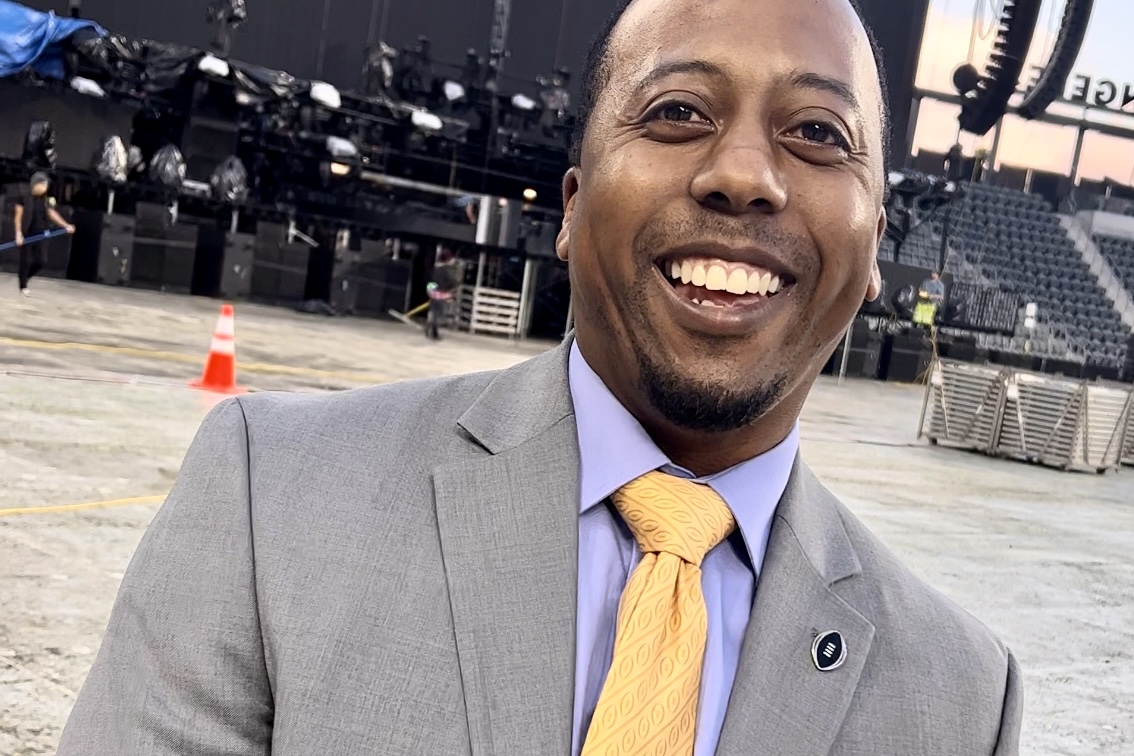 "It's like throwing a party for 100,000 of my closest friends in a town I've never been in, and I love it". Expressed Hall.
Lesson Learned
The CFP Foundation is set to host a free professional development summit for teachers local and nationwide, at the LA Convention Center Saturday afternoons, complete with speakers, interactive panels, mini workshops, and celebrity hosts – all focused on supporting teachers and education. US Secretary of Education Dr. Miguel Cardona, the US National Teacher of the Year, and select state Teachers of the Year will also be on-hand. Past speakers and supporters have included Condoleezza Rice, former US Secretary of State; Michelle Obama, Former First Lady, Charles Best, Leon Bridges, and Lauren Daigle, Grammy Award-winning artist, Eddie B, a former teacher turned comedian.
PARTY TO THE CORE
Saturday night brings ESPN personalities, special guests, and celebrities to the Blue Carpet as they arrive at Allstate Party at the Playoff being held at the beautiful Majestic on the Spring Street Strip.
Go the Extra Mile
On Sunday, January 9th, The Extra Yard 5K family-friendly 3.1-mile run/walk hosted in conjunction with the national championship game will be held beginning at 8 a.m. on Sunday, January 8 in the heart of downtown Los Angeles. The race will start and finish in Gilbert Lindsay Plaza.
Each Extra Yard 5K participant will receive a t-shirt and medal, while the top overall male and top overall female finishers (in-person) will each win two tickets to the CFP National Championship, slated for SoFi Stadium on Monday, January 9, 2023.
Taste the Championship
Taste of the Championship is a premium dining experience and fundraising event on the eve of the CFP National Championship, offering attendees the opportunity to indulge in gourmet food and drink prepared by chefs local to the area and the communities of the two teams participating in the 2023 national championship game. This premium event happens Sunday, January 8th from 4pm to 7pm and serves as a unique combination of an exploration of local cuisine and a celebration of the teaching profession. All proceeds benefit the CFP Foundation's Extra Yard for Teachers platform.
So what's more exciting, the game or the events that surround it? We'll let fans be the judge, but one thing is for certain, CFP has created an incredible week of entertaining events the whole family will enjoy.