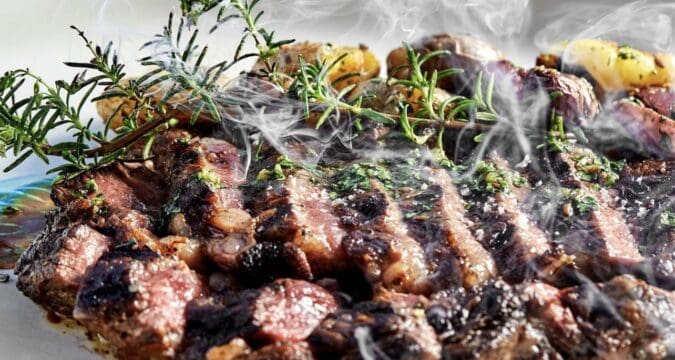 Being good enough to run a successful restaurant in Downtown Los Angeles is wonderful. Running a successful restaurant in Downtown Los Angeles while simultaneously running successful locations in other parts of the city – is priceless.

Here's a list of 10 great downtown restaurants you can find here and in another cities.
One. Civil Coffee (Fashion District)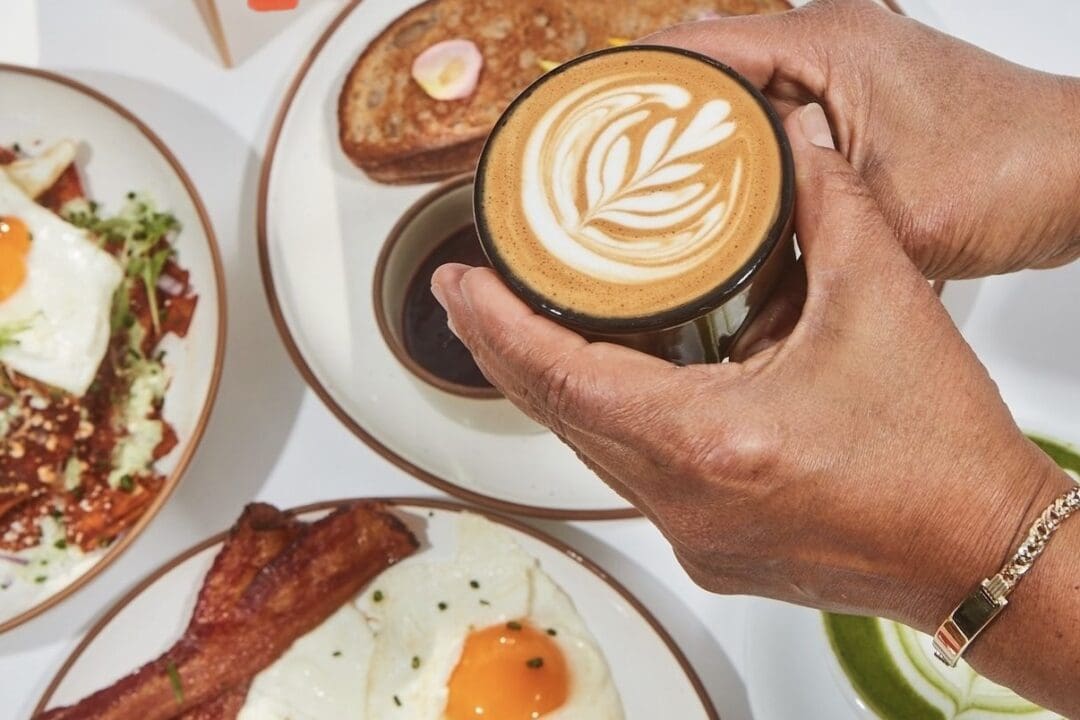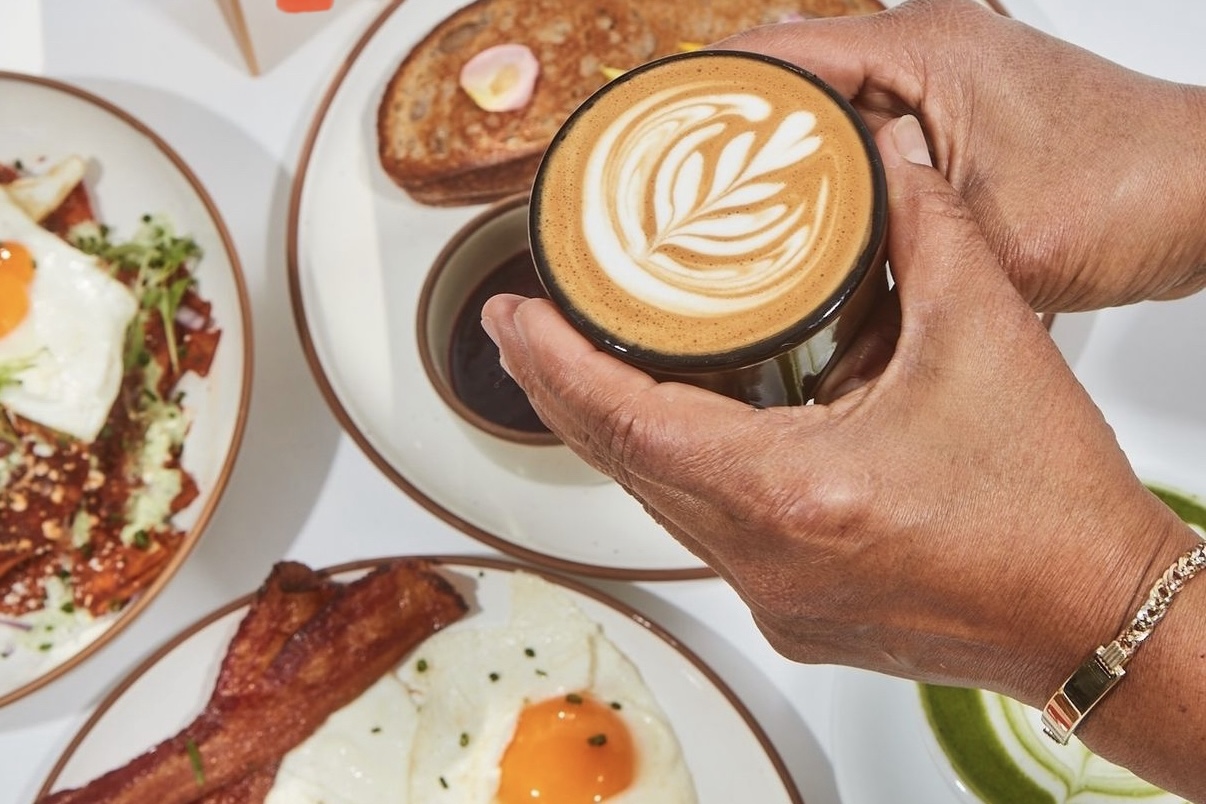 Nothing smells better than a fresh cup of success. Inspired by the flavorful, complex cups of Mexican specialty coffees, brothers Alex and Alan Morales kept asking themselves, how they could create a specialty cafe experience that was just as memorable and approachable to all the folks of various cultural backgrounds in LA.
In 2015, they opened their first Civil Coffee shop at 5629 N Figueroa in Highland Park. It was a good day to be at Civil Coffee for anyone eager to enjoy their choice of select blends and creative kitchen favorites of smoked salmon, pastries, and breakfast burritos inside their quaint little rustic cafe adorned with old wood, exposed brick, vintage floor tiles and community artwork.
In May of 2022, Civil Coffee set its eyes on Downtown LA opening its second cafe in the Fashion District on the northwest corner of 8th and Los Angeles.
Civil Coffee in Downtown Los Angeles has a more modern-minimalistic flavor with floor-to-ceiling windows exposing the cafe's patrons, espresso machines and shelves of signature coffees along with branded souvenirs. The downtown cafe offers plenty of room to work, have meetings or just sip coffee their delicious coffee and lounge.
Most recently, the Morales Brothers opened their third Civil Coffee location in Studio City with all their regular favorites, solidifying the brand and establishing their coffee experience as one of LA's favorite choices. www.civilcoffee.com
Two. Native Son – (Jewelry District)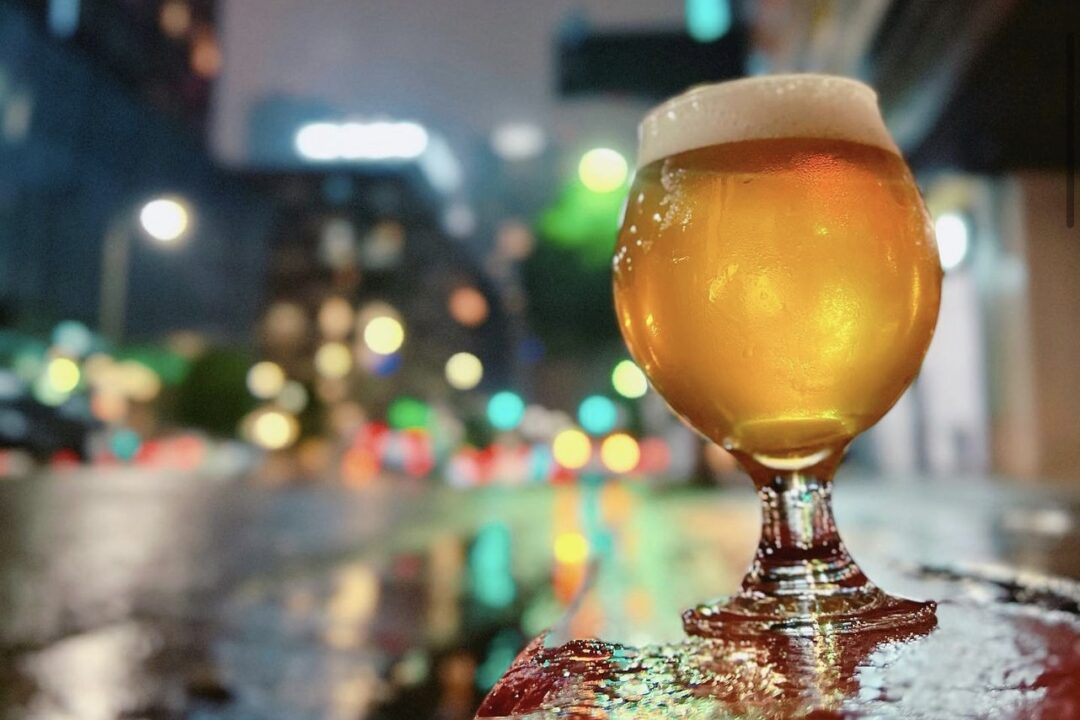 Moving away from home to open a drafthouse in the space formally occupied by Modern Times Brew, Native Son Brewery has come to 8th and Olive.
Downtown's newest place for tapas shines with an electric centerpiece shading diners underneath as they partake in Native Son's eclectic selection of fine wines and a large assortment of foreign and domestic beers, Native Son also brews its own brand of craft beers on location.
Fueled by his passion and love for craft beer, Jon Sanchez opened his first craft beer bar in Orange County back in 2014.
Sanchez found an incredibly unique location in Downtown Santa Ana, a rooftop office space that he thought was perfect for converting into what is now considered Orange County's best beer bar.
Sanchez and his fun-loving team ran with that one location until 2019 when they decided to open their second Native Son in the Inland Empire in Rancho Cucamonga.
In early 2022 Sanchez heard Modern Times' was going through some modern problems so he reached out to acquire the brewpub and renamed it Native Son Bar DTLA. www.NativeSonBar.com
Three. Ootoro Sushi (Little Tokyo)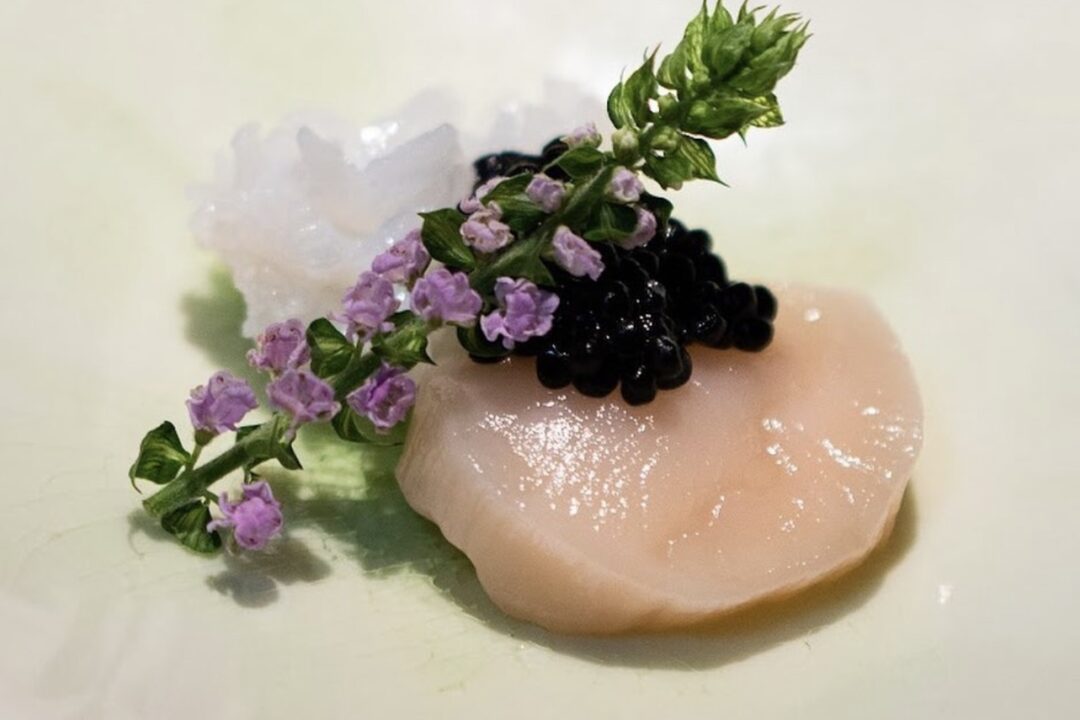 Located on the corner of 2nd and San Pedro, Ootoro Japanese Sushi restaurant quickly became a popular go-to for appetites looking to indulge in the freshest sushi and sashimi around town.
Best friends and lifelong Sushi Chefs Kun-Wu San and Okabe San head the establishments, both working meticulously to prepare each dish with utmost precision, giving every sliver the greatest attention to the slightest detail. They began with a location in Walnut, followed by yet another in Irvine before opening a third location here in the big city.
Each location offers the finest cuts imported directly from Japan. Looking around each of the Ootoro locations, each adorned with long, spot-lit sushi bars, private party rooms, and intimate dining tables, the downtown location stands apart thanks to it newly opened cocktail bar headed by Cocktail Architect, Mr. Erik Lund.
Lund perfects the art of sushi, wine and cocktail pairing and with extensive knowledge of his craft keeps bar visitors entranced with his charm, light (yet highly informative) conversations and classic bar-side commentary.
Little Tokyo is home to the first sushi bars in America and with newly opened Ootoro expanding Little Tokyo's dining experience, Downtown Sushi options became a lot more exciting once they moved in. www.Oootorosushi.com
Four. HH Brazilian (Finance District)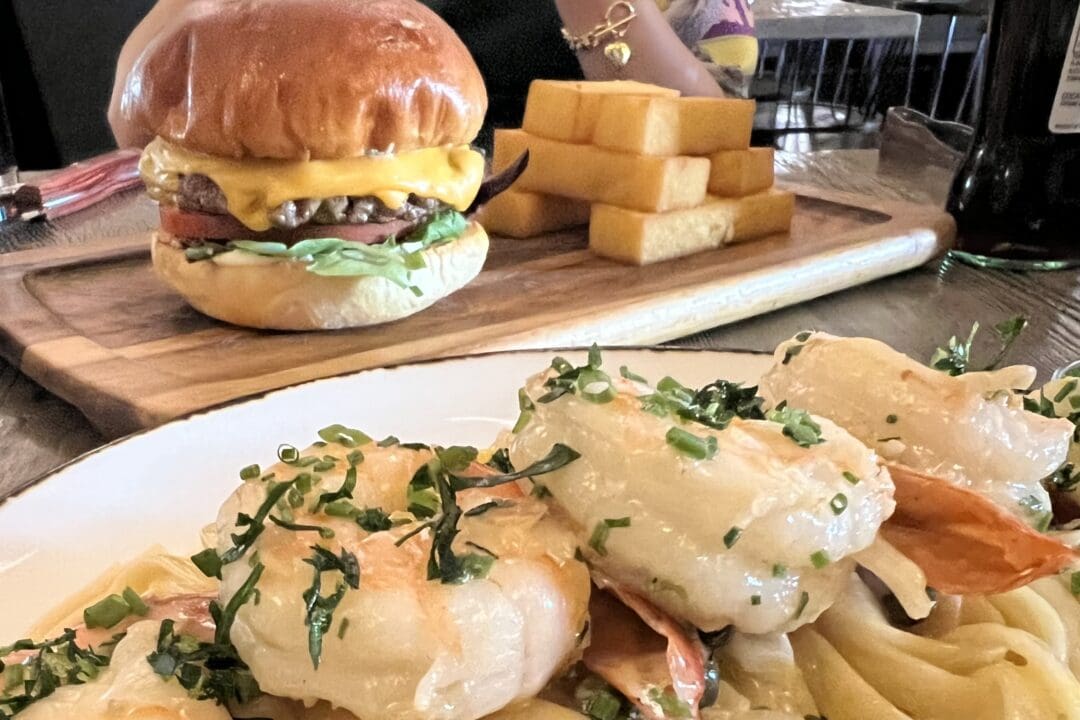 H&H opened its first location downtown on Seventh and Olive Streets in 2019. Owned and operated by former Fogo de Chao employee turned restaurateur, executive chef Henrique Huyer, offers LA the only authentic Brazilian churrascaria serving grass-fed and organic meats, and Japanese A5 wagyu, alongside an entirely organic "all you can eat" salad bar.
Through the trials and tribulations of Covid, HH Brazilian managed to persevere sheltered by the storm by offering an elegantly unique, experience guests from around the world come to enjoy.
In 2022 H&H opened a second location in Beverly Hills. Located at the base of Beverly Plaza, their west LA location serves brunch complete with chocolate fountain and provides an extravagant dining experience inside its Primavera atrium.
Today, both restaurants serve 100% halal meat (beef and lamb). Inside their multiple expansive indoor, outdoor and atrium dining spaces and bars.
Both locations are known for all-you-can-eat servings sliced before your very eyes of filet mignon, prime rib, roast, lamb and chicken, etc., plus an extensive a la carte menu featuring Brazil's most classical dishes. www.hhbrazilian.com
Five. Tulsi Eatery (Old Bank District)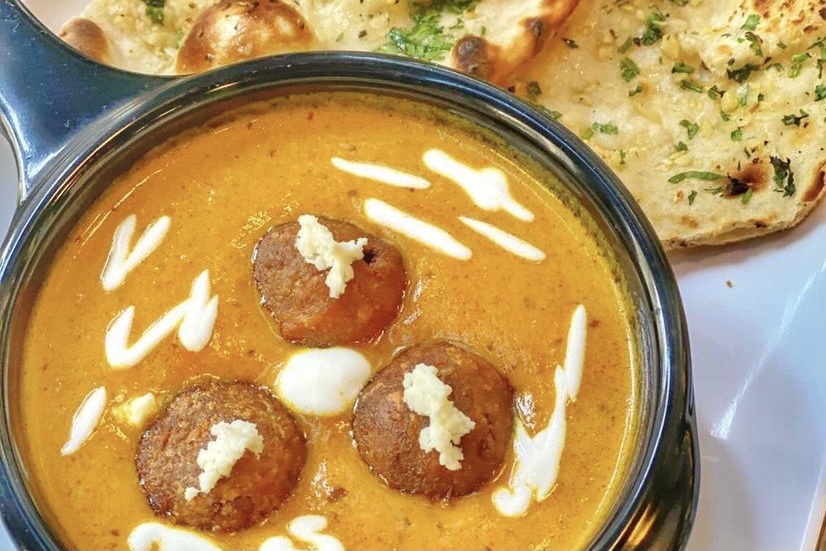 The Old Bank District on 4th and Main, is the beginning of a legendary path for the creators of Tulsi Indian Eatery. Led by Visionaries, Chirag Shah, CEO, Antonio Kanickaraj, Director of Operations and CMO, Amjad "AP" Pathan, making haste, the team opened its sister location in Northridge in 2020 almost simultaneously.
With the purposeful intent of bringing Indian food into America's mainstream food scene, both locations offered the American palate an affordable, exotic menu to which many had not yet been exposed. Upon entering Tulsi on Main, one's attention are immediately called to admire its enormous bright and airy modern space. Natural lighting illuminates lime green seating as pale wood decor provides enough proclivity to establish the location as a fast-casual dining room.
Each plant-based Tulsi location, like a long-standing fast food chain, is designed similarly to one another with slight differences in the menu items as well as the intent.
For example, high above the register at Tulsi Eatery are four main menus representing the North, South and West regions of India. Because of this, fans have branded the eatery with the catchy term, "India on a plate."
At Tulsi's other downtown Los Angeles location on 7th and Bixel the menu caterers more towards lunch items, and items made quickly, to satisfy the hungriest appetite, branding itself as "Curry in a Hurry".
The Northridge Tulsi location became known for Thali Style dishes for all who would visit, and their most recent addition in Westwood gives eaters four great locations upon which to indulge.
One item all Tulsi Eateries have in common, however, is their signature Lassi 2.0 which comes in all types of delicious flavors.
From family dishes to catering Tulsi is affordable, delicious and growing very rapidly from its solid roots once planted in Downtown LA. www.tulsieatery.com
Six. Kaviar (Arts District)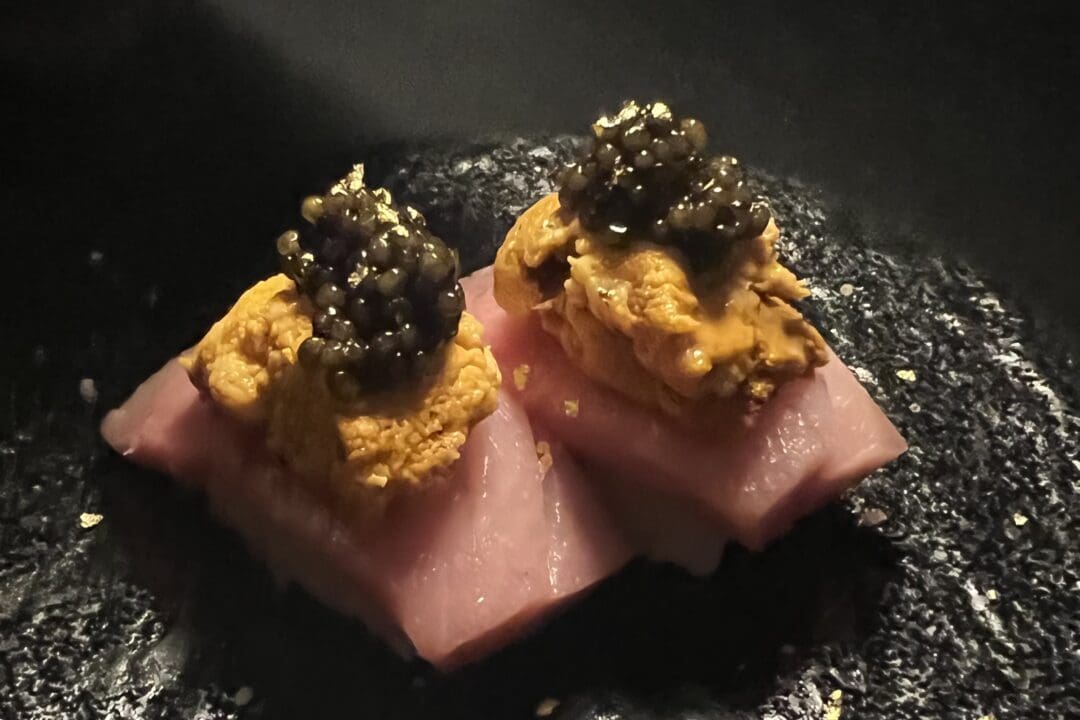 Brand Worldwide Group, Inc.'s Founder Tigran Oganessian with Executive Chef John Hans Yeo, alongside style icon entrepreneur, Aureta, and managing partner Charles Lew, are thrilled to announce they have officially opened their second location in the Arts District of downtown Los Angeles.
Following their first flagship in Pasadena, the dynamic trio, serves their special variety of Japanese sushi inside what is now one of Downtown's most lavish settings.
Classic art deco elements of marble, brass and exposed brick surround dinners within a set of plush, black velvet curtain-drawn booths, decorative round tables, and a nightclub-inspired soundtrack. Except for delicately placed lighting meant to illuminate the floor's shiny Samurai trio and signature dishes mostly topped with gold leaf, and of course, the finest of caviars, the atmosphere inside of this new Downtown sushi restaurant is otherwise pitch black.
Like Kaviar in Pasadena, the venue offers a KAZÉ private Omakase tasting room, full bar and plenty of memories to take home from their new Downtown Los Angeles location.
Seven. Naturewell (Historic Core)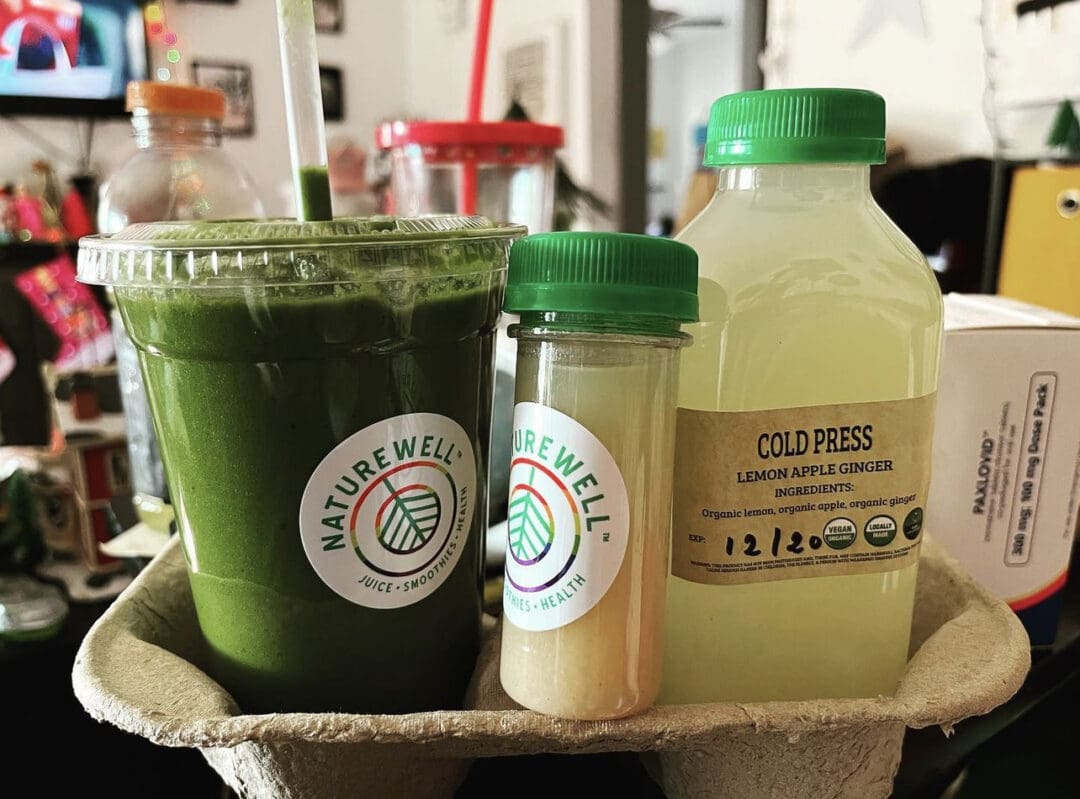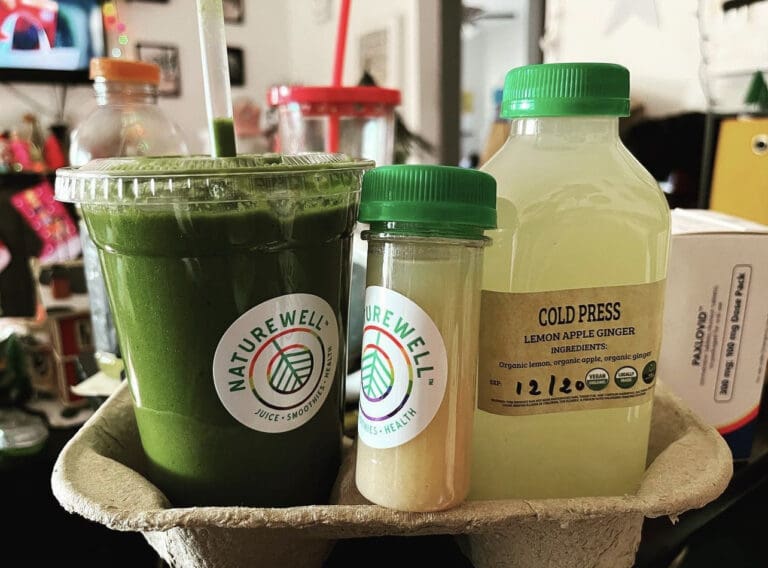 Stay Healthy DTLA! It's our golden rule and a must-have attitude to survive here in the big city. With harmful pathogens unearthed from construction sites, smog, and the inevitable flu season it's a good thing the creators of Naturewell Juice Bar decided to open a fifth location in the Spring Arcade Building of the Historic Core.
Inside is a well of vitamins and minerals that can easily be accessed by juicing, blending, and chopping the world's most nutritious fruits, nuts and vegetables.
With health in mind, everything on the menu is geared toward healing, metabolic balance, energy, and best of all longevity.
Naturewell is recommended as a daily go-to for maintaining the body's stamina and overall health. Thanks to Naturewell, Mama Nature is at the core of Downtown Los Angeles and it just feels right. www.naturewelljuice.com
Eight. Sonoratown (Fashion District)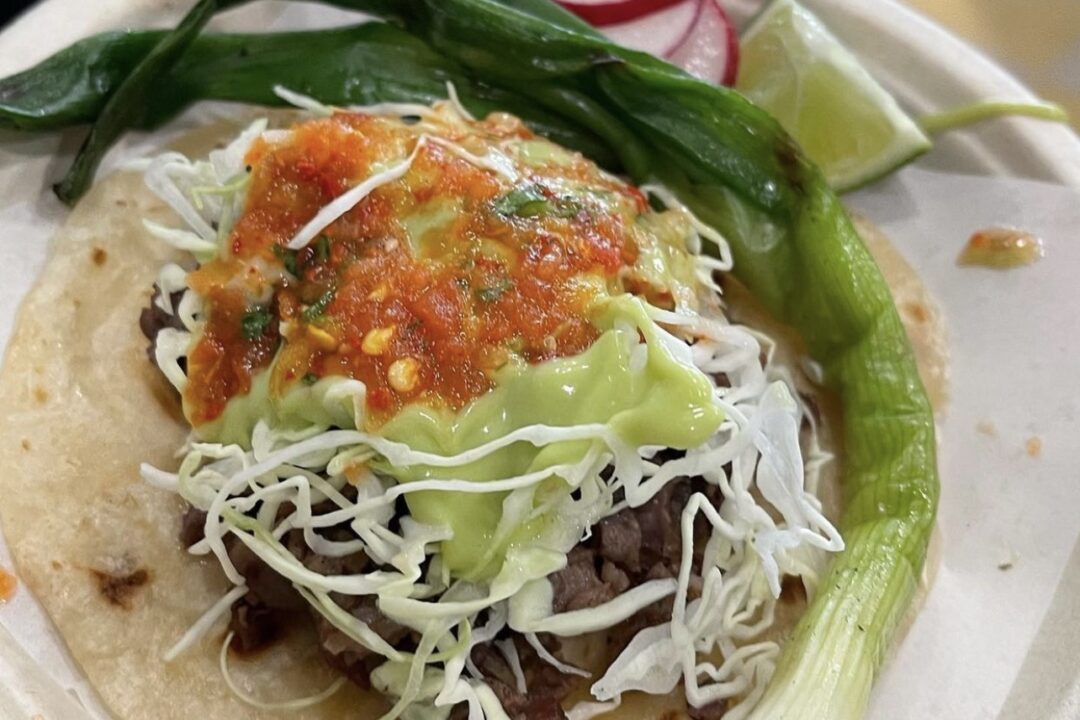 No list of DTLA Taco success stories would be complete without Fashion District's roaring favorite, Sonoratown. Here's a true taco success story. Owners Teodoro Diaz-Rodriguez, Jr. and Jennifer Feltham decided to serve tacos in the style of San Luis Río Colorado, Sonora—a part of Northern Mexico known for having the most delicious carne asada—cooked over mesquite wood fire—and also for truly excellent handmade flour tortillas. This proved to be a great idea.
Visit Sonoratown on any given day, you can expect a line of overly-anxious customers (literally dancing in their seats) ready to enjoy their delicious tacos, burritos and chimichangas along with canned brews, filled dining area and outdoor patio, and one extremely busy kitchen.
Memorial Day of 2022 saw the Grand Opening of a second location for Sonoratown located in MidCity. www.sonoratown.com
Nine. Hilton Hotel's Jose Andres – (Bunker Hill)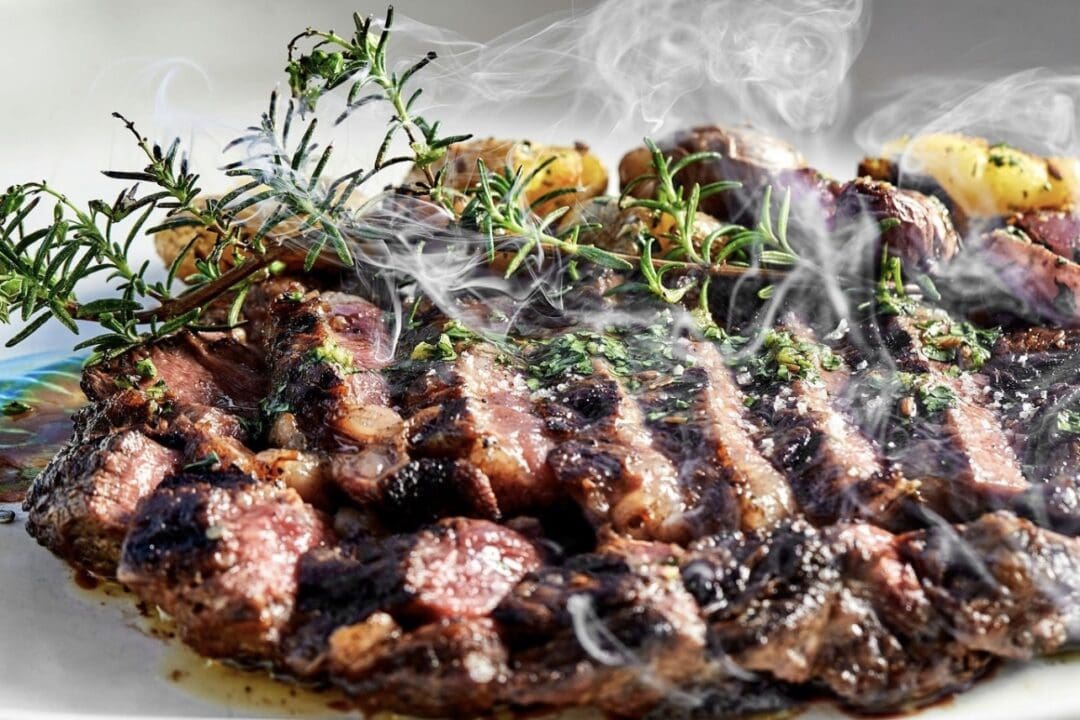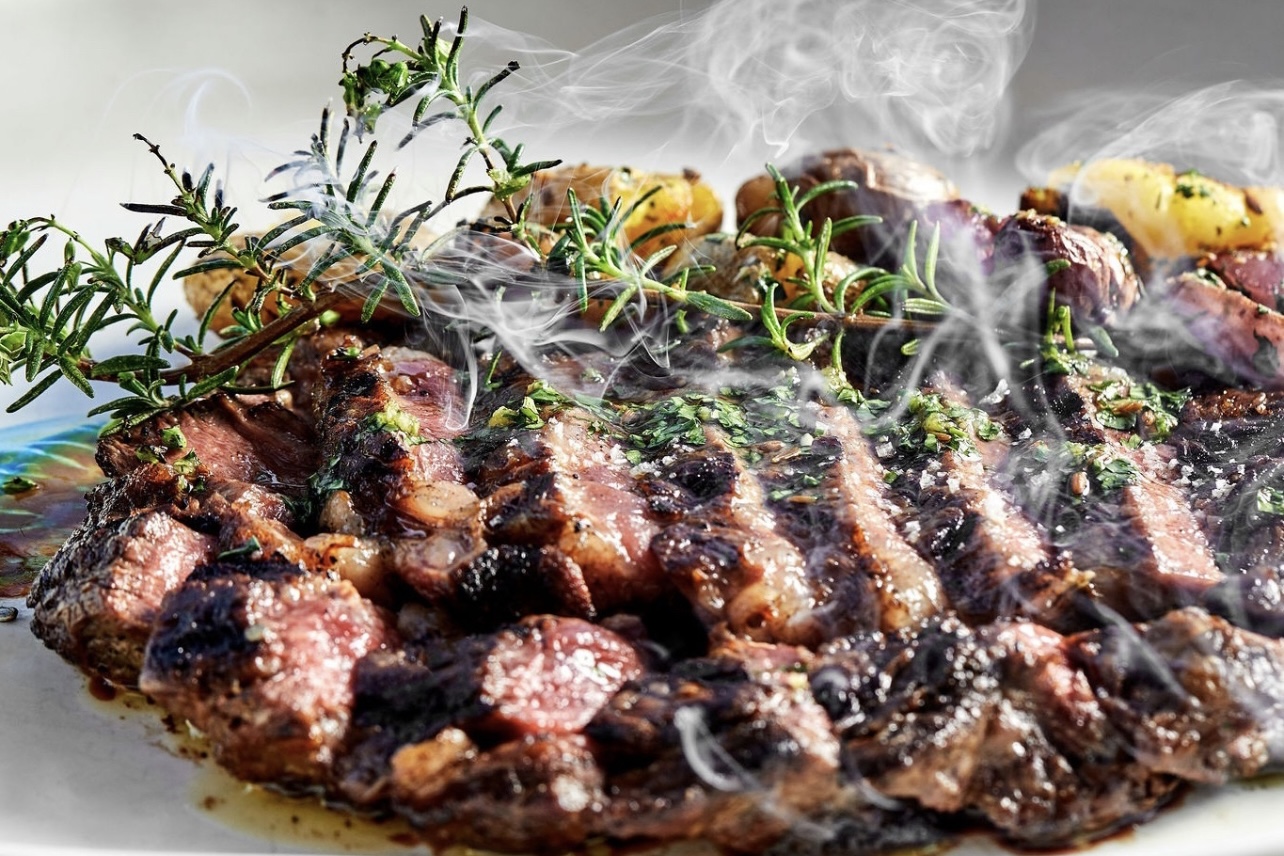 If you ever find yourself sitting across from Walt Disney Hall's famed Architect, Frank Gehry sipping a mock-tail while enjoying Pollo Al Ajillo and Root Potato Chips, it probably means you're at one of many Chef José Andrés fine dining hotel restaurants located inside the Conrad Hotel on Bunker Hill.
Newly erected, the Conrad Hotel's entire dining program is left up to Andrés which includes Agua Viva and San Laurel on the 10th floor of the Conrad Hotel.
San Miguel and Agua Viva, are just two chic rooftop restaurants operated by the Chef who has long shared his savory dishes with added joy and laughter across the nation. At this very moment, he's operating restaurants in Miami, Chicago, New York and Las Vegas.
Ten. For the Win (Civic District)
If there's one chef in town that knows the power of a great burger, it's Chef Santo Uy. His Downtown wine bar, Mignon, is the hidden gem of the Historic Core, and although Mignon specializes in boutique wines and gourmet charcuterie, Uy has a side passion for making delicious hot burgers – and it's a smash!
Visit Hollywood, Whittier or Glendale for his triad of smash burger locations For the Win!
For the Win Burgers come with cheese, bun, signature sauce and meat and have high praise from Los Angeles Times and thousands of people who have bitten into them.
Recently, Uy announced plans to open For the Win Burgers inside of Grand Central Market in the winter of 2023. Adding to the farmers market's list of over 40 vendors, For the Win will then reign as DTLA Burger Champions buns down! www.forthewinla.com