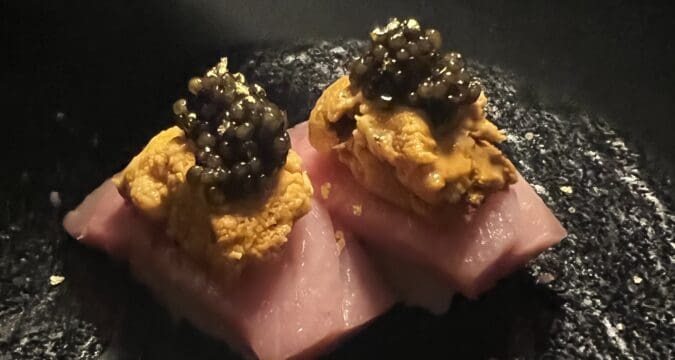 Turn up the music! Brand Worldwide Group, Inc.'s Founder Tigran Oganessian with Executive Chef John Hans Yeo, alongside style icon entrepreneur, Aureta, and managing partner Charles Lew, have officially opened their second Kaviar Sushi Restaurant in the Arts District of downtown Los Angeles.
Classic art deco elements of marble, brass, and exposed brick surround dinners within a setting of plush, curtain-drawn booths, decorative round tables and nightclub inspired soundtrack. With the exception of delicately placed lighting meant to illuminate the floor's shiny brass Samurai trio and signature dishes mostly topped with gold leaf and of course the finest of caviars, the atmosphere inside of this Downtown sushi restaurant is otherwise pitch black.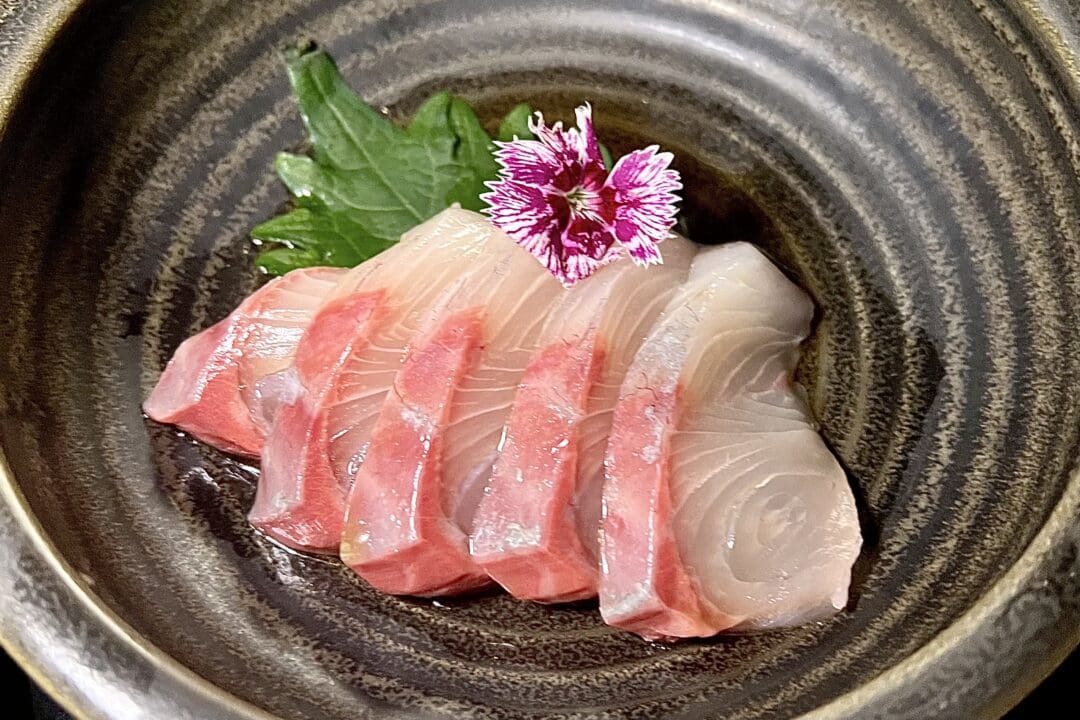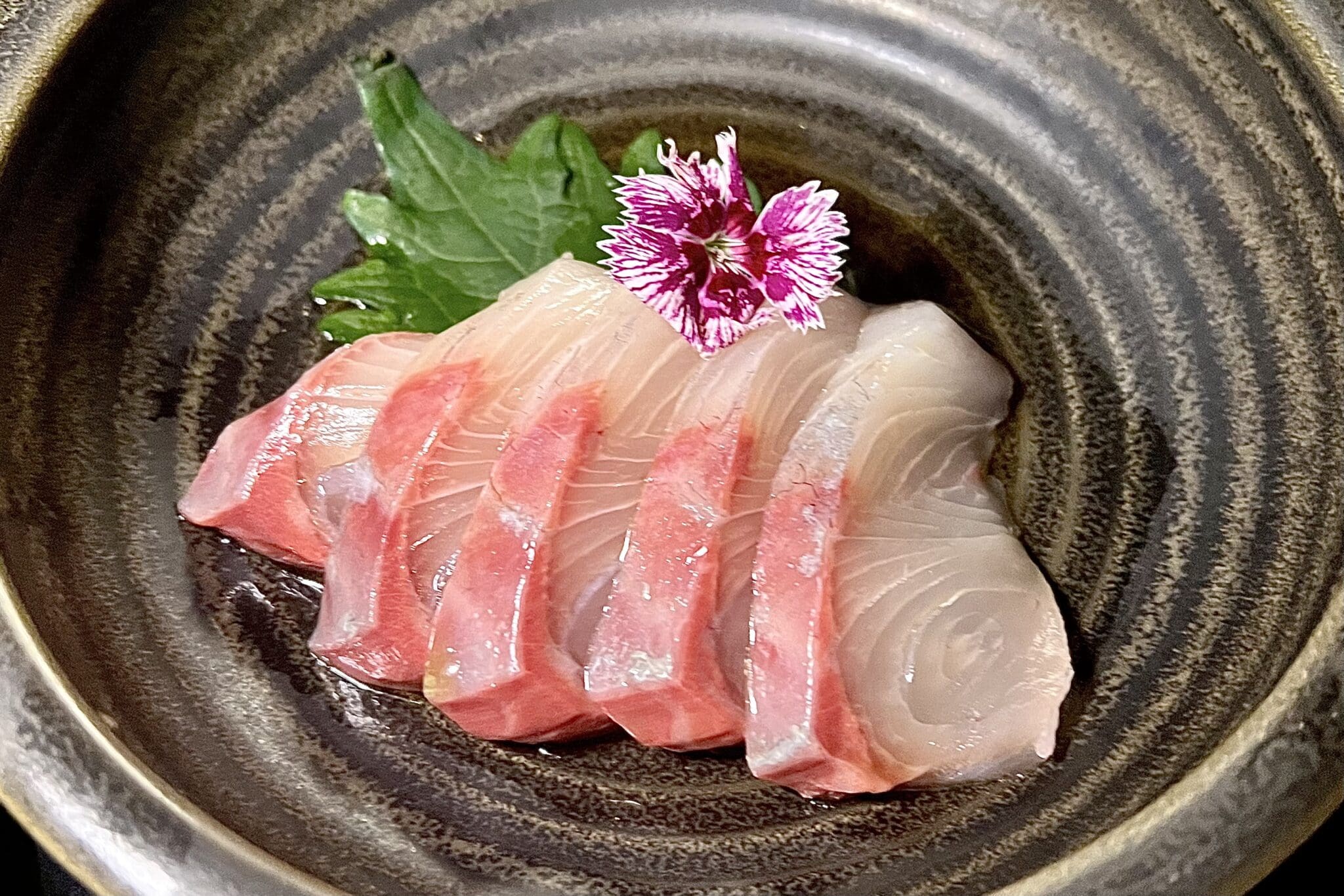 Upon entering the venue, is a welcoming mirror cocktail bar, where a peaking window presents the working kitchen, that leads into an intimate black wall and brick ceiling tunnel walkway passing the KAZÉ private Omakase tasting room adjacent to the kitchen and into the main dining room. Once inside the main dining room, lies a centered staged spotlight shining on a Samurai glass case, and a side room divided by arched black velvet drapes, complete with a dimly-lit bamboo tree lining and the exclusive "Aureta" private room.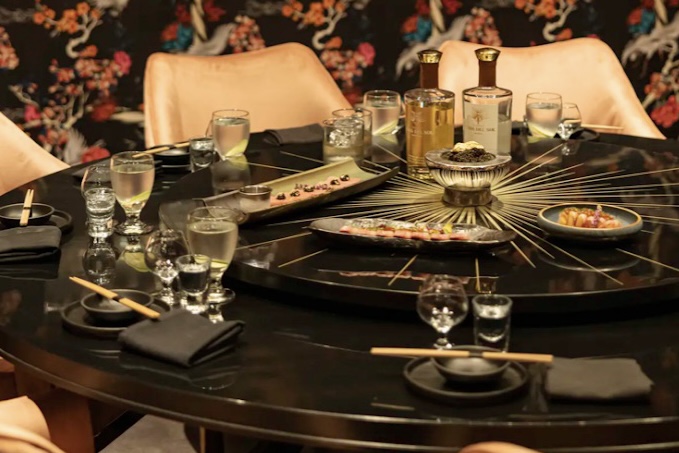 Charles Lew, KAVIAR managing partner told Downtown Weekly, "Kaviar is the wonderful confluence of a diverse array of individual minds. The truest culinary representation of the whole being greater than the sum of the parts."
For the world-known multi-hyphenate and fashion-driven leader, Aureta, this will be her debut entering her newest venture as a restauranteur partnering on KAVIAR, and will offer her own specialty curated caviar called "Aureta Caviar". Inside the DTLA location, diners are also welcome to experience the branded caviar in the luxurious crystal chandeliered "Aureta" tasting room alongside spirited sip pairings, including the DTLA's featured tequila, Casa Del Sol, that Aureta is also a partner with.

Executive Chef John Hans Yeo, with his team led by Chef de Cuisine Roberto Rangel and Sushi Chef Tengis Itka, have artfully curated dishes complimented by a full specialized sushi bar with responsibly sourced fish, luxurious accompaniments from world's finest caviar to truffles from France.

The menu is perfectly complemented with their collection of the finest Japanese sake and seasonal handcrafted cocktails. Each dining experience is elevated and tailored to the guests' needs as they are guided by our knowledgeable servers on hand to suggest sushi options as well as sake pairings. KAVIAR's specialty signature dishes include Toro Tartare, Shiso Tempura with Uni, Big Cream Mussels, Mizyaki A5 Wagyu 38/Oz, Tonkatsu Ramen, Uni Pasta, Bluefin Toro, Albacore Carpaccio, Wagyu Shishito Roll, Spicy Yellowtail Escolar Roll, Amberjack Bluefin Tuna Roll, and crafted cocktails such as Kaviar Mule, Emerald City, K 75 and Lychee Mint Martini.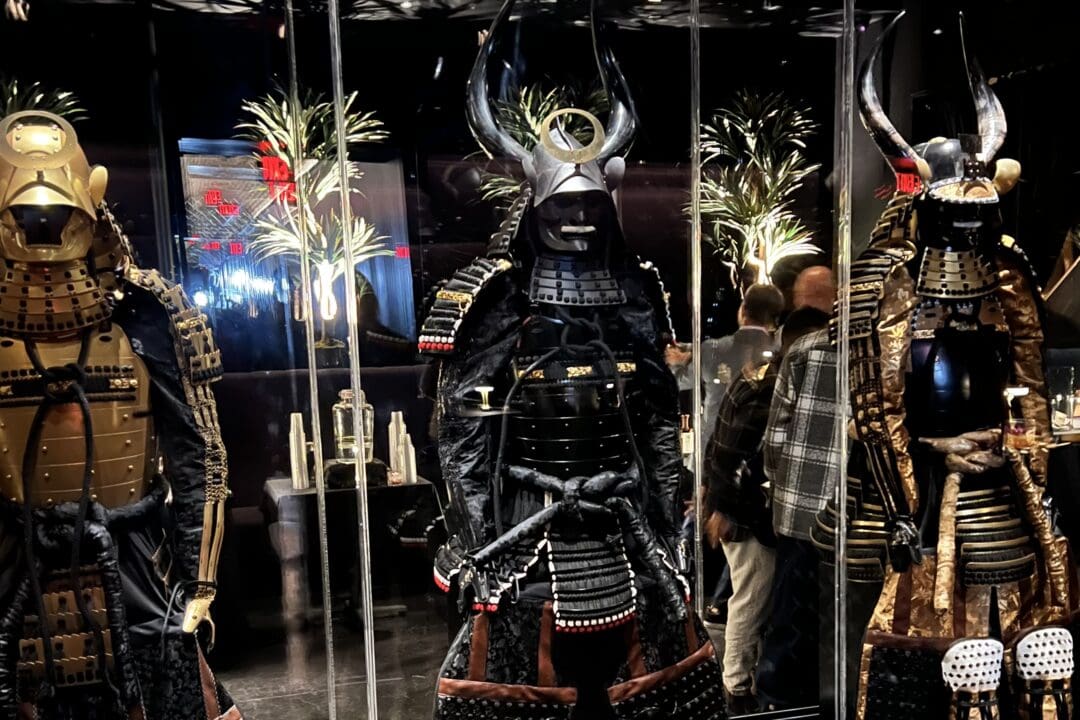 Executive Chef John Hans Yeo added, "KAVIAR isn't a restaurant project. It's a collection of dreams realized. When there's real, undiluted passion behind something, the results are explosive. We work to stay true to this and we want everyone that dines with us to have a special experience."