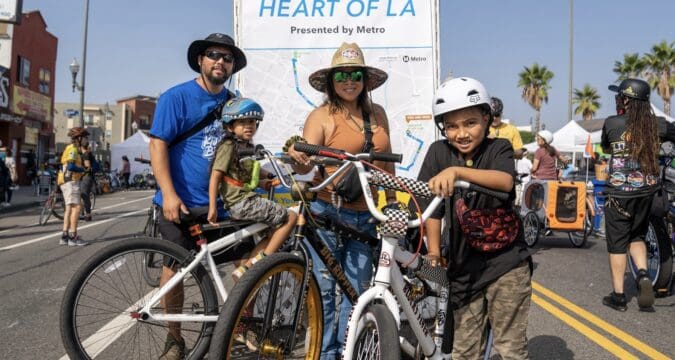 On Sunday, October 15, from 9 a.m. to 4 p.m., the heartbeat of Los Angeles pulses through CicLAvia – Heart of LA, a signature route presented by Metro. This event, marking CicLAvia's 48th car-free open streets celebration, invites individuals of all ages and abilities to embark on a 7.8-mile car-free adventure. The route winds through the heart of the city, connecting diverse neighborhoods, including Downtown LA, Chinatown, Little Tokyo, the Historic Core of DTLA, South Park, the iconic 6th Street Viaduct, and vibrant Boyle Heights. From jogging, riding, biking, skating, running, walking, skateboarding, to simply spectating and playing, the possibilities are endless. Participants have the freedom to join in at any point along the route, and the best part? It's always free.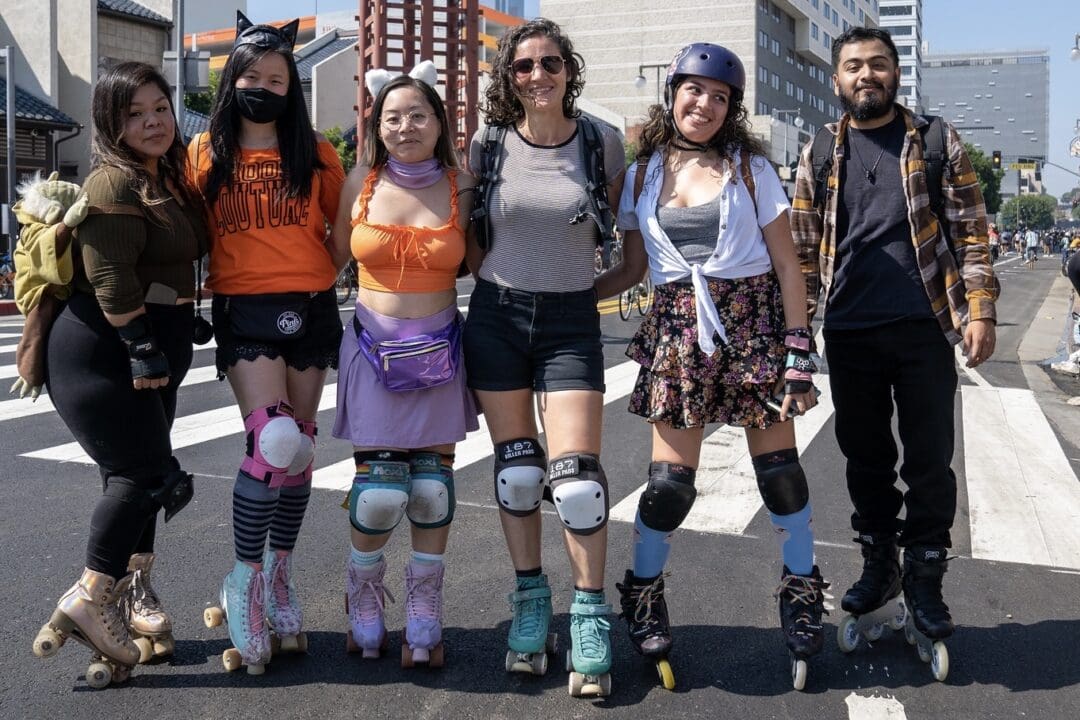 A Journey Through the 'Heart of LA'
CicLAvia – Heart of LA is not just about the destination; it's about the incredible journey. The route is dotted with four vibrant Hubs, serving as both gathering points and walking zones (bike dismounts). Each Hub adds to the fun, offering a range of activities and programs. The South Park Hub, situated on Figueroa St north of Venice Blvd, the Chinatown Hub near Chinatown Central Plaza on North Broadway, the Little Tokyo Hub on Central Ave between 1st and 2nd streets, and the Mariachi Plaza Hub, located on 1st St east of Boyle Ave, provide family-friendly activities, restrooms, free water refilling stations, basic bike repair, bike parking, and first aid. Plus, thanks to a partnership with AARP, DTLA can enjoy free pedicab rides at each information booth.
Exploring the Heart of LA
CicLAvia – Heart of LA isn't just about physical activity; it's a celebration of community and culture. Use the CicLAvia Interactive Digital Map to plan your journey, exploring the wealth of local businesses, hidden gems, activities, and Hubs along the route. Connect with neighborhoods, embrace the rich cultural diversity, and create unforgettable memories.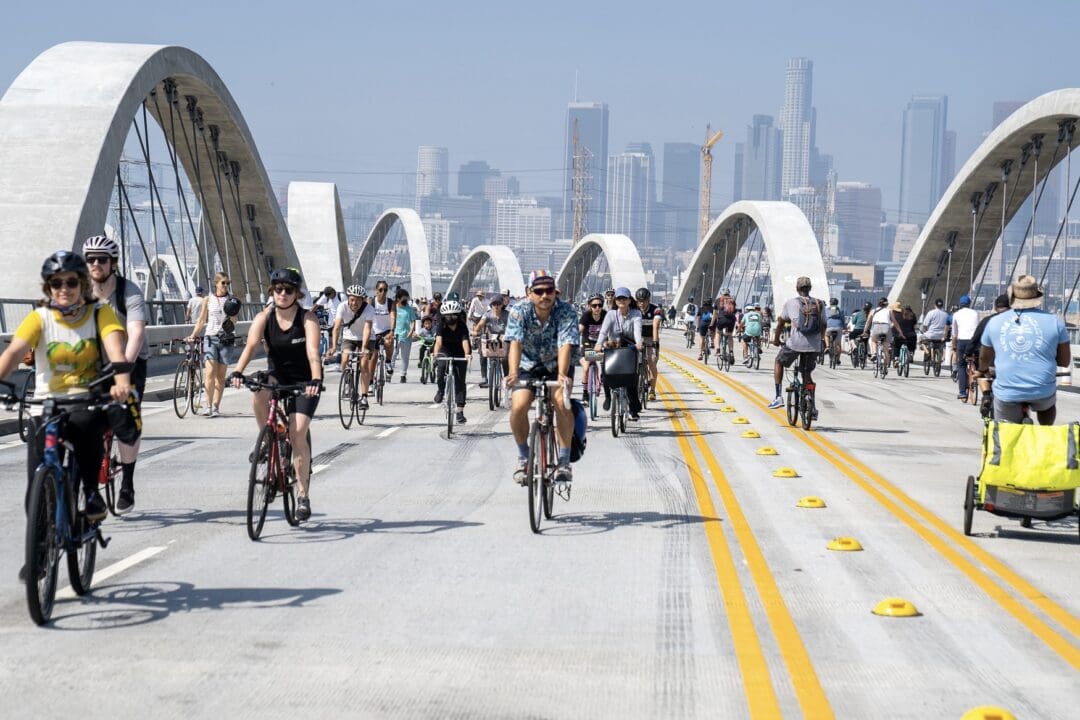 A Legacy of Sustainability and Wellness
CicLAvia is inspired by Bogotá's weekly ciclovía, a testament to what can happen when streets are temporarily closed to car traffic, transforming them into vibrant public parks. Since 2010, CicLAvia has been a driving force behind the transformation of Los Angeles into a greener, cleaner, and more connected city. With over 280 miles of open streets, these beloved, free-to-attend events celebrate the diverse and vibrant communities of L.A. Active participants use people-powered mobility to navigate the streets safely and joyfully.
CicLAvia isn't just about exploration; it's about fostering healthy lifestyles, promoting equitable transportation options, and strengthening connections within communities. The car-free streets encourage shopping at local businesses, providing access to cultural and architectural gems, and most importantly, making a positive impact on the environment.
A Communal Celebration of All Things L.A.
Only people-powered vehicles are allowed at CicLAvia, emphasizing the importance of active mobility. This means no electric scooters, skateboards, hoverboards, or motorcycles. However, Class 1 e-bike pedal-assist is welcome, as are Class 2 e-bikes when the throttle is powered off, and Class 3 e-bikes when pedal-assist is powered off. Motorized wheelchairs are also allowed, ensuring inclusivity.
Join the Heart of LA Experience
CicLAvia – Heart of LA is a celebration for all. This nonprofit organization's mission is to introduce Angelenos to the civic and cultural treasures within the city, highlighting important issues such as environmental health, air quality improvement, access to open parks, physical and mental well-being. With over 1.8 million participants and 280 miles of car-free streets, CicLAvia's unifying social fabric connects diverse neighborhoods, fostering a sense of community among neighbors.
Heart of LA' on car-free streets. Join CicLAvia on Sunday, October 15, between 9 a.m. and 4 p.m.