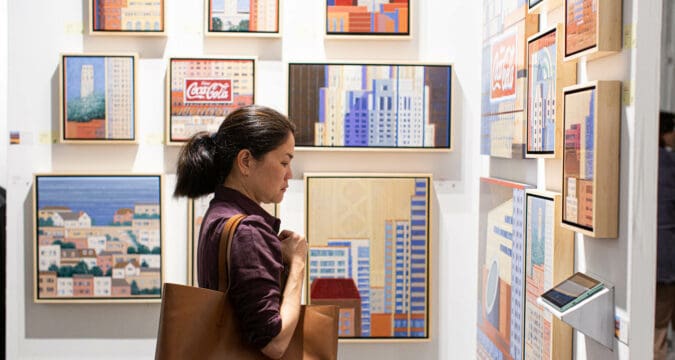 One of DTLAs largest art shows returns this week. Superfine Art Fair, known for its support for independent artists and art enthusiasts, will be hosting its annual creative fair at the Magic Box from October 12th to 15th, 2023 and this year's fair promises an extraordinary experience for art lovers and collectors.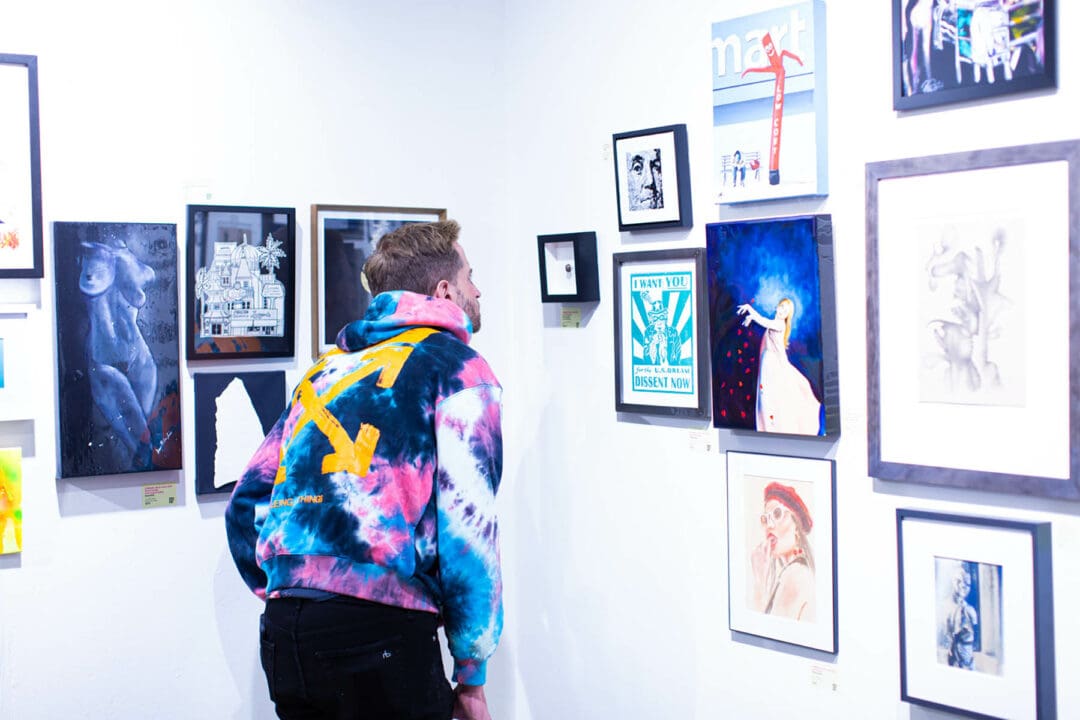 Following its success in New York City, Superfine Art Fair is set to showcase the works of 60 in-person artists, thoughtfully curated and approachably priced from $100 to $3000.
Founded in 2015 by entrepreneurs Alex Mitow and James Miille, the fair has gained national recognition, and its fourth edition in Los Angeles is poised to celebrate the culture of Southern California.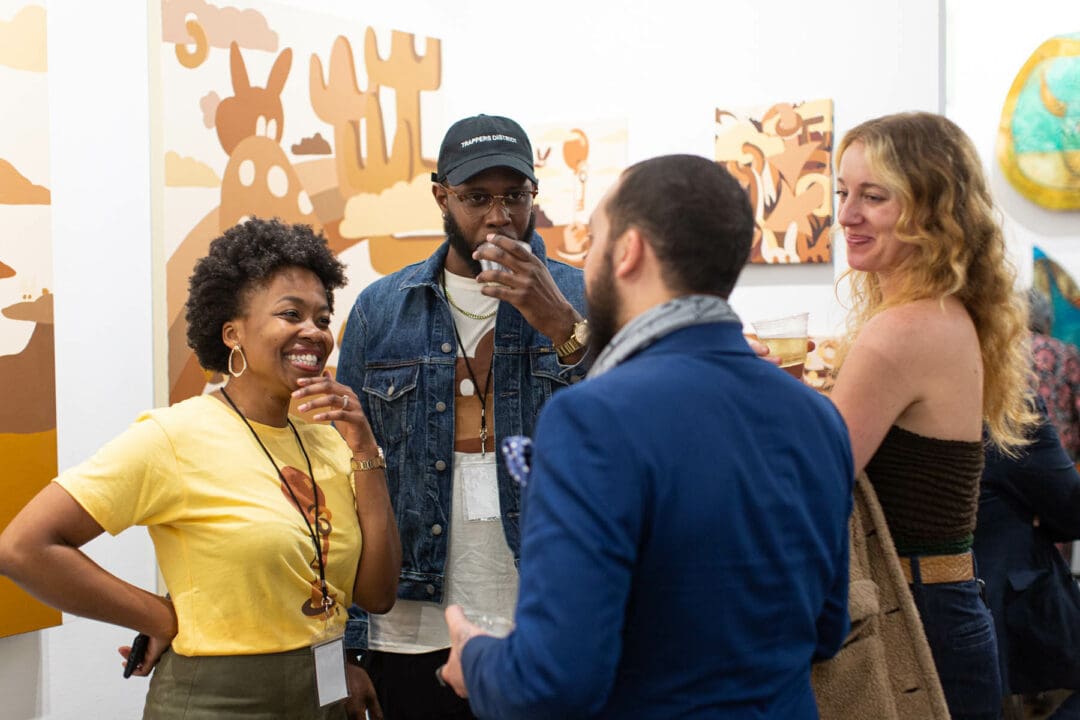 The festivities kick off with an exclusive Grand Opening Gala on October 12th. Friends with Benefits ticket holders and above will be treated to an evening of enchantment, featuring live music by international saxophone player LE // ON and producer Motoe Haus. Guests will also have the opportunity to encounter the 3Dmetadress – brainchild of HEISEL and Meta Fashion House – and virtually adorn themselves while indulging in complimentary bubbly, all within Superfine's distinctive atmosphere.
On October 13th, from 3-6pm, Superfine Art Fair opens its doors to LA students and members of major LA museums for free. Over the course of the fair, visitors can enjoy a dynamic program filled with music, live art demonstrations, and engaging installations presented by Wallspace and The Style Guyde.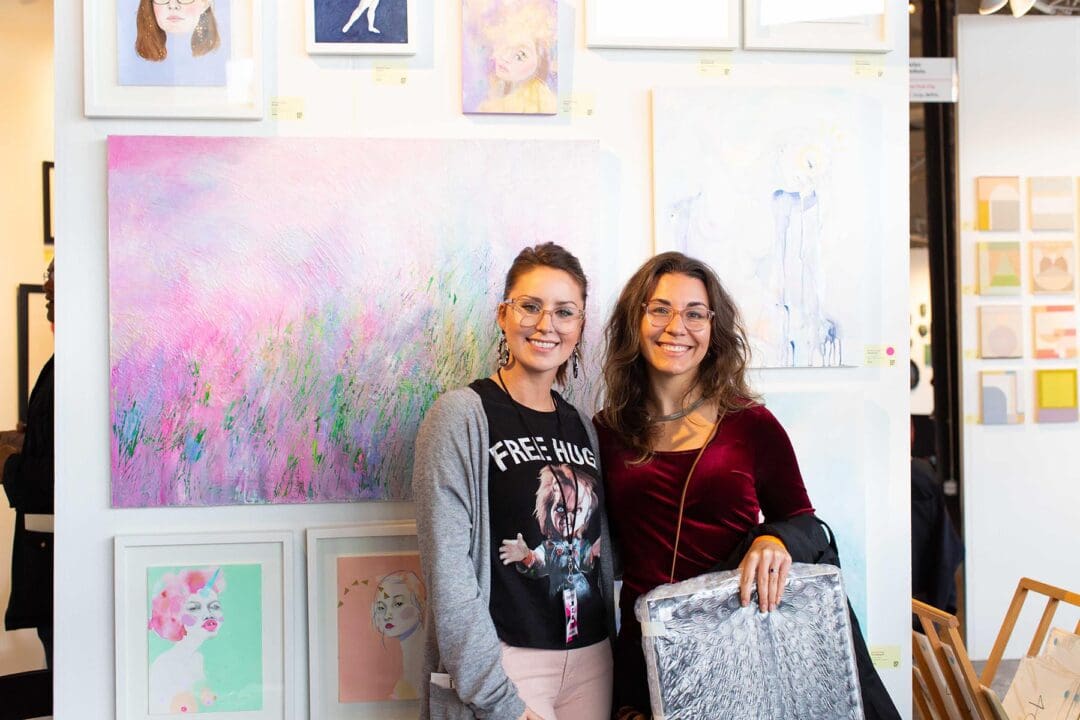 Superfine Art Fair's artist-to-buyer model fosters a direct connection between creators and collectors within a professionally curated space. Upholding their democratic ideals, 100% of art sales directly benefit the artists.
Superfine's unique approach has garnered widespread acclaim from notable media outlets such as Forbes, the Guardian, and the Advocate. Over 75% of visitors report attending the fair with the intention to acquire new art, making it a prime opportunity for independent artists to sell their work and expand their collector network.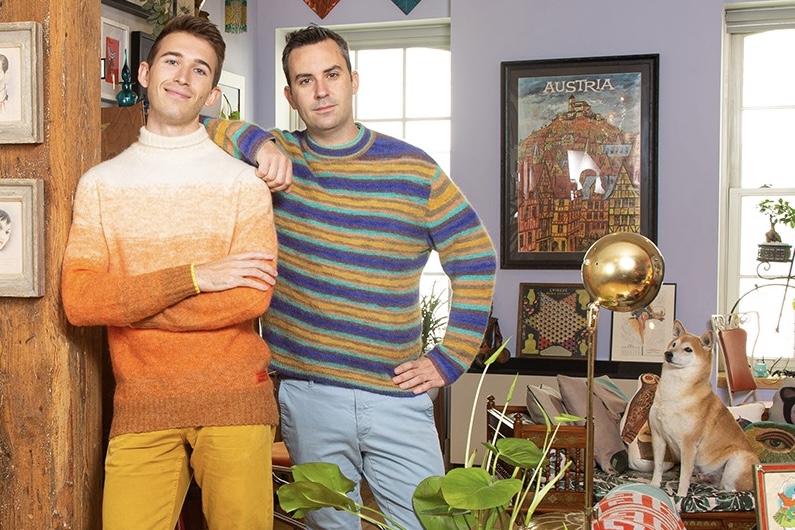 James Miille, co-founder and exhibiting artist, remarked, "It's rare that someone visits one of our fairs and doesn't walk out with something they've fallen in love with – at the very least a print, but often an original painting, sculpture, or limited photograph." Artists are encouraged to showcase affordable prints and merchandise, catering to collectors at all levels of expertise.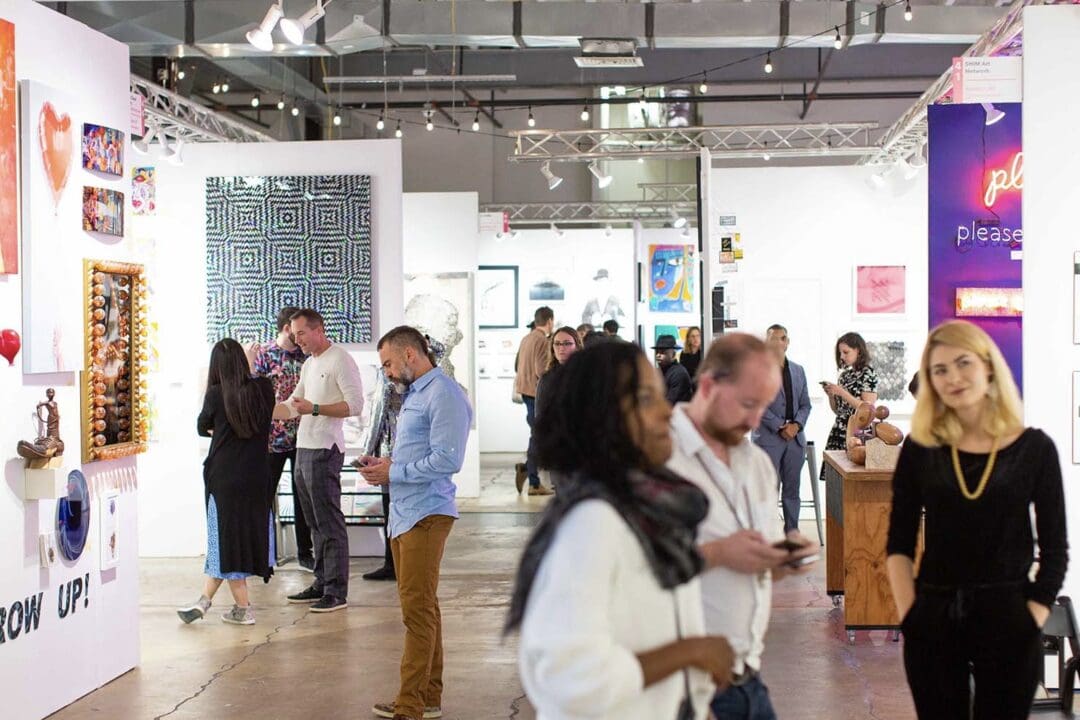 In addition to Los Angeles, Superfine Art Fair hosts annual editions in cities such as New York City, Washington DC, Miami, Seattle, and Savannah, along with biannual shows in San Francisco.
Superfine Art Show takes place October 12-15th at the Magic Box, located at 1933 Broadway, LA, CA 90007. www.superfineartshow.com