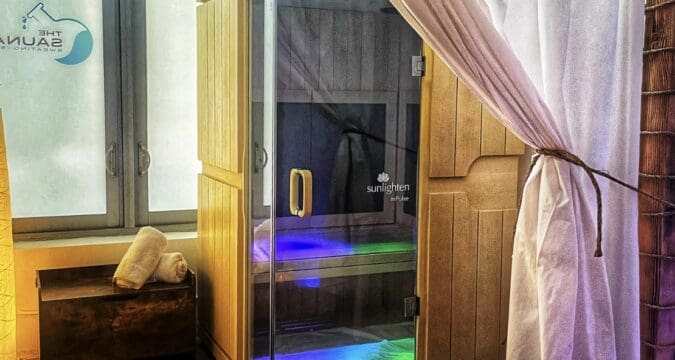 The Sauna Lab in Los Angeles is a luxury wellness center that offers an escape from the hustle and bustle of downtown Los Angeles living. Opened in September 2022, owner and Los Angeles native, Laura Weiss, designed Sauna Lab as a healthy oasis with the idea that "sweating is a science".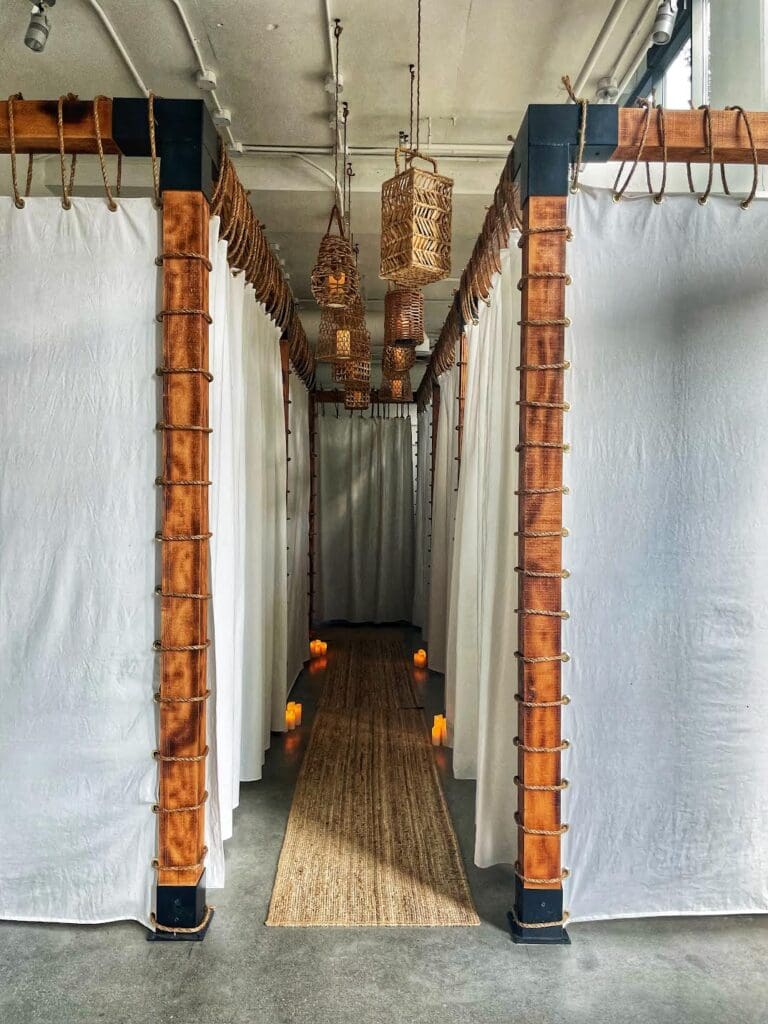 Located in South Park, Downtown Los Angeles, The Sauna Lab is the only infrared sauna studio in Downtown Los Angeles.
Offering high-end infrared sauna detoxification, The Sauna Lab studio specializes in infrared sauna technology housing three separate modalities:
Infrared Sauna Box, Infrared Sauna Pod, and Infrared Sauna Blanket.
Used for centuries for their health benefits infrared saunas have been shown to provide a long list of proven health benefits. This studio provides its clients with a unique opportunity that is tailored to their needs. Each experience provides an array of benefits such as improved sleep quality, detoxification, boosting of the immune system, increased metabolism, reduced stress, improved heart health, repair of muscle damage, and the reversal of aging.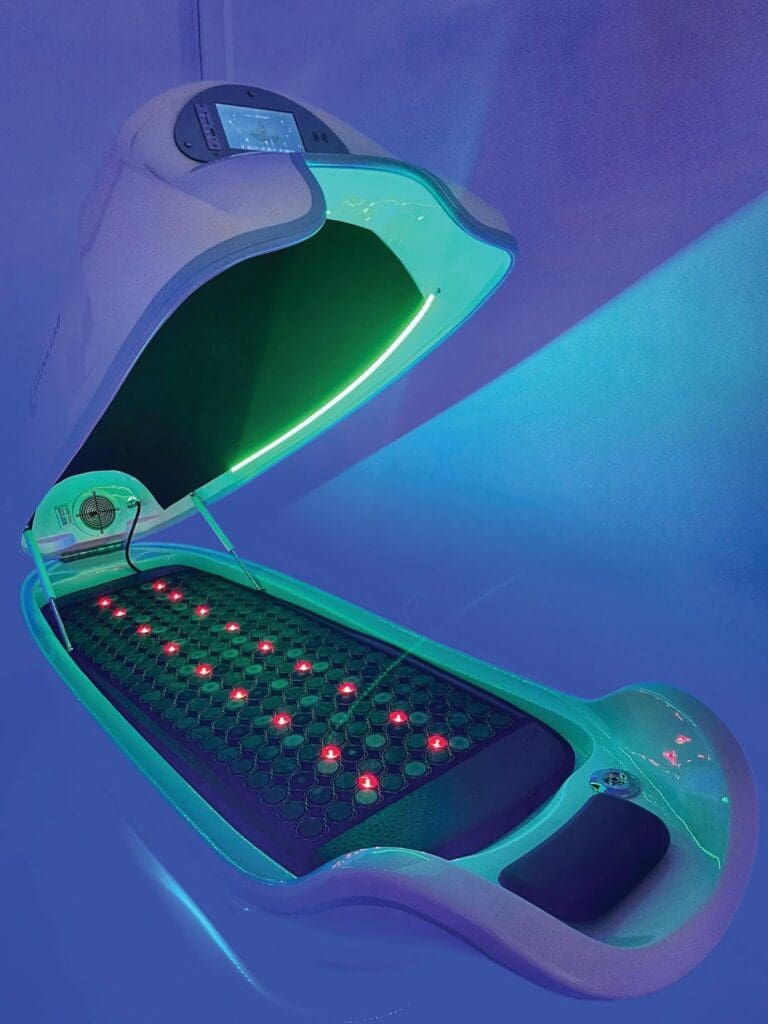 Another major benefit of The Sauna Lab therapy is that it aids in weight loss. A 45-minute session in any modality of infrared sauna technology can burn up to 450 calories, with an additional 100 calories called "after-burn" making it an effective addition to any fitness routine.
With the ability to bypass the skin and center heat within the body, heat from infrared saunas increases the production of white blood cells, which can help boost the immune system and improve overall health.
The Sauna Lab Infrared saunas promote muscle relaxation and increase circulation, which aid in the reduction of muscle soreness after exercise and help improve recovery time. They can also help clients feel energized and help loosen tension in the body.

The Sauna Lab Infrared Pod Module offers 45-minute sessions and has all of the same benefits as the sauna pod with the addition of terahertz therapy. This therapy repairs cells instantaneously while attacking the buildup of toxins, drawing them out of your pores.
Clients lay in a cocoon-like pod with their heads outside the pod.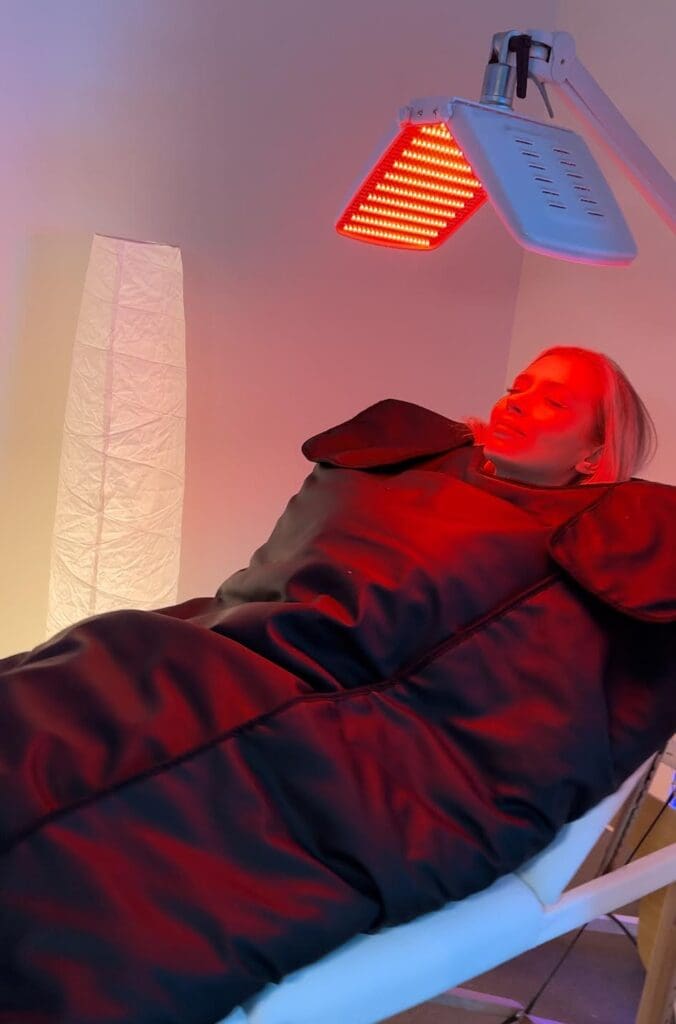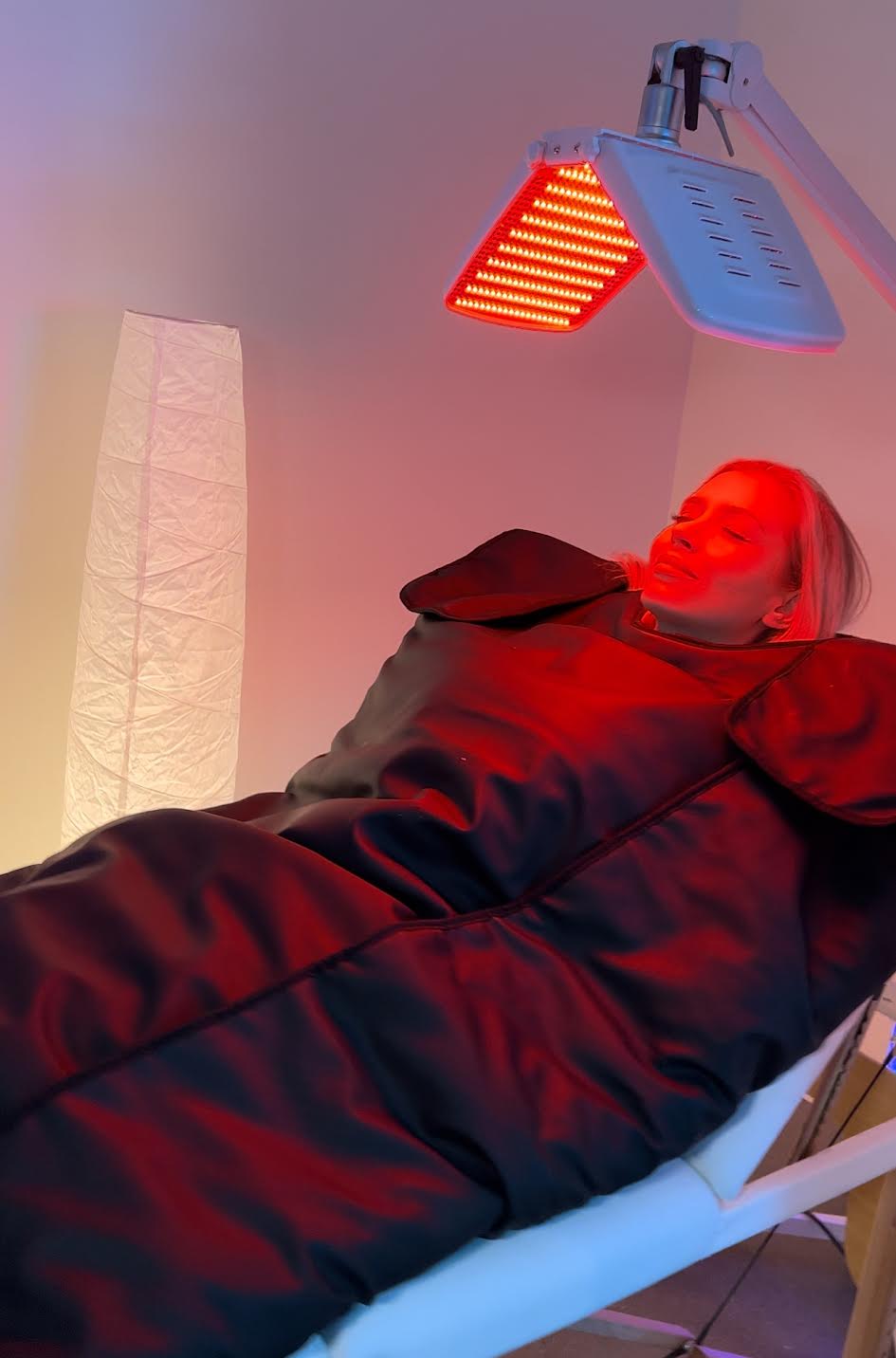 This allows for constant cooling and higher core body temperatures. This is also a much more effective method for the entire perspiration of the body.
It's another way to relax and reduce stress while burning calories.
As an elevated experience, their wellness coordinator monitors the pod, bringing cold compresses sprayed with rose water and seaweed, slowly adjusting the heat of the saunas, and doing aroma therapy.
In addition to their state-of-the-art infrared sauna boxes and pods, The Sauna Lab also offers infrared sauna blankets.
The sauna blankets are designed to target specific areas of the body, aid in weight loss, and detoxification, and provide relaxation.
This 45-minute sauna blanket experience is in their beautiful cinema room with big screen TVs while guests meditate to their favorite YouTube, Spotify, Pandora, or movie.
The Sauna Lab is located at 1100 S. Hope St., C1, Los Angeles, CA 90015.
(Enter on 11th St. between Hope and Grand). www.theSaunaLab.com