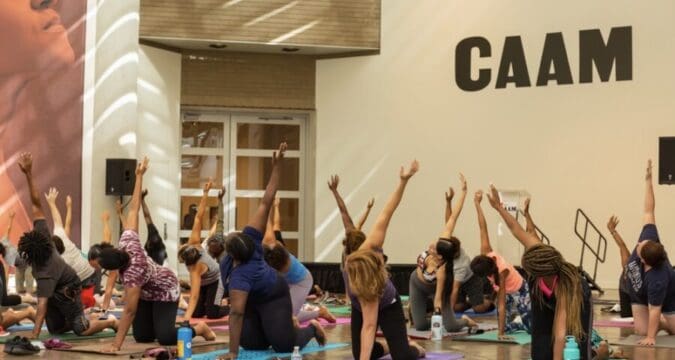 Fulfilling your New Year's resolution to Stay Healthy in DTLA doesn't have to come with a hefty price tag. Here are 10 Great Places for Free Workouts in Downtown LA.
Photo Courtesy CAAM
One. Swimming Like an Olympiad.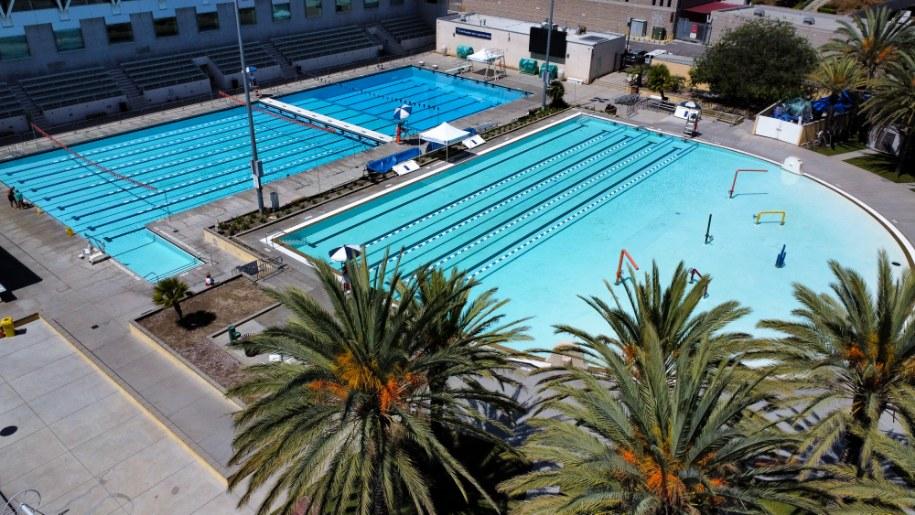 Although there are only a few gyms in downtown LA that offer swimming pools with membership, it's not difficult to find a free swimming pool if swimming is the preferred way of exercising. Understanding the fluidity of water, studies show swimming does wonders for the respiratory system, mobility, muscle building and stamina. And with the right swim regimen downtown can accomplish all four goals (strength endurance flexibility and balance) at once with less stress on the joints and ligaments. To swim free, visit LA 84 Foundation's Swim Stadium at Expo USC.
Two. Yoga at the Museum.
Springtime is the right time for yoga in the park. Yogis and Food trucks collide with Grant Park's seasonal food and yoga lunch breaks that shine like the sun. This season, if we don't want to wait until springtime DTLA can move, stretch and bend through a 60-minute Community Yoga and Meditation Class with Constance Hartwell. There's no previous experience necessary. The class is indoors for the winter; just bring your yoga mat. Hartwell is an experienced yoga teacher with plenty of mats under her belt you'll find her yoga class located at California African American Museum in Exposition Park.
Three. Urban Hiking in the Concrete Jungle.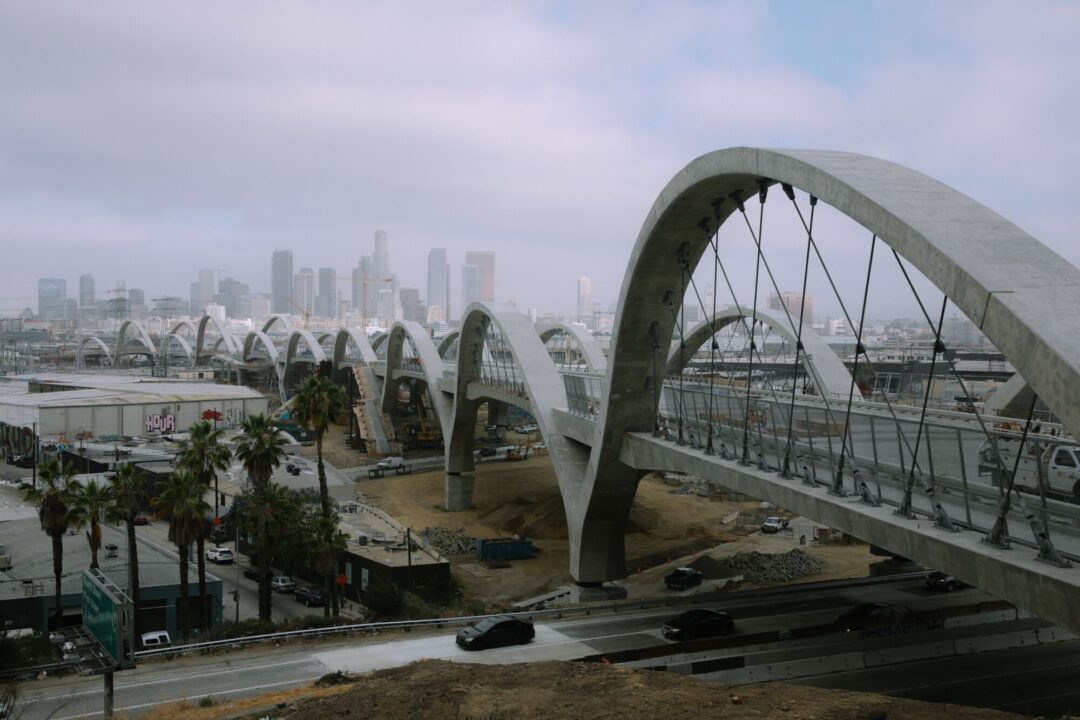 Hiking has been free since the dawn of mankind. For a long vigorous workout, walk no further than downtown Los Angeles. Downtown is a concrete jungle filled with tall structures that surround and ground the minds of hikers. Downtown's Ribbon of Light offers a steady incline over a mile, to and fro both ways. When returning into the sunset atop the newly erected viaduct, urban hikers can revel in the calming scenes of the LA River, train rails and serine downtown Los Angeles skyline. For concrete jungle trails with a steeper incline, Grand Ave from Pershing Square is a grand climb that raises heartbeats to the pace of the city.
Four. Walking the Dog for Healthy Community Relationships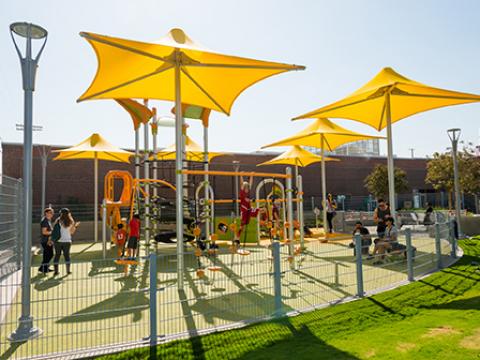 Dog walking improves Cardiovascular, lowers blood pressure, builds strong muscles and bones, and relieves stress. It's good for both the dog and the dog walker. Regular walking burns calories and keeps the joints moving. Dog walkers are easy to talk with others about their pooches discovering mutually fun things in common. Relating to other dog walkers builds a sense of community. Together they share the city's numerous pet events and dog parks. Popular DTLA dog parks exist in the Arts District, Courts District, South Park and in the Historic Core.
Five. Stair Climb to Heaven.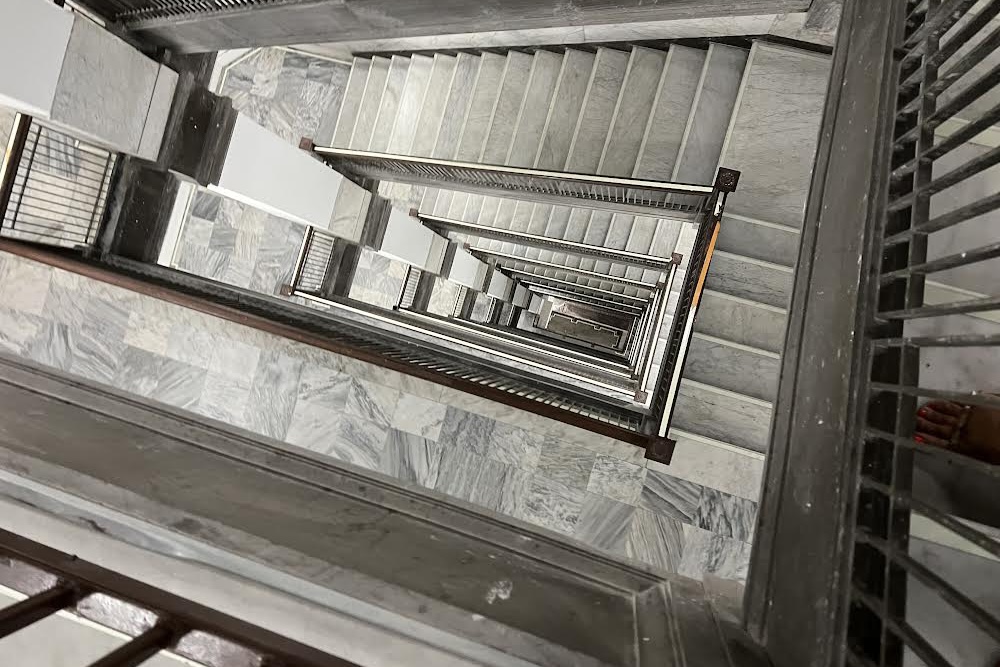 Ever wonder why climbing the stairs produces such heavenly results? It's because stair climbing burns fat, improves cardio, and quickly raises the heartbeat while building strong bones and muscles. Outdoor stair climbs exist in plain sight around the city. Across from the LA Library; a curvy set of Venetian steps lead to Hope. Just north, Grand Park provides a stair trail from City Hall to the top of the Music Center. Seeing as the average stair climb from story to story is 21 steps. Taking the stairs to and from an apartment or office, instead of the lift, could easily become the most challenging fitness routine depending on how high the stepper is willing to go; 21 steps could turn into as much as 1491.
Six. Dance the Night Away in a Speakeasy Basement Bar.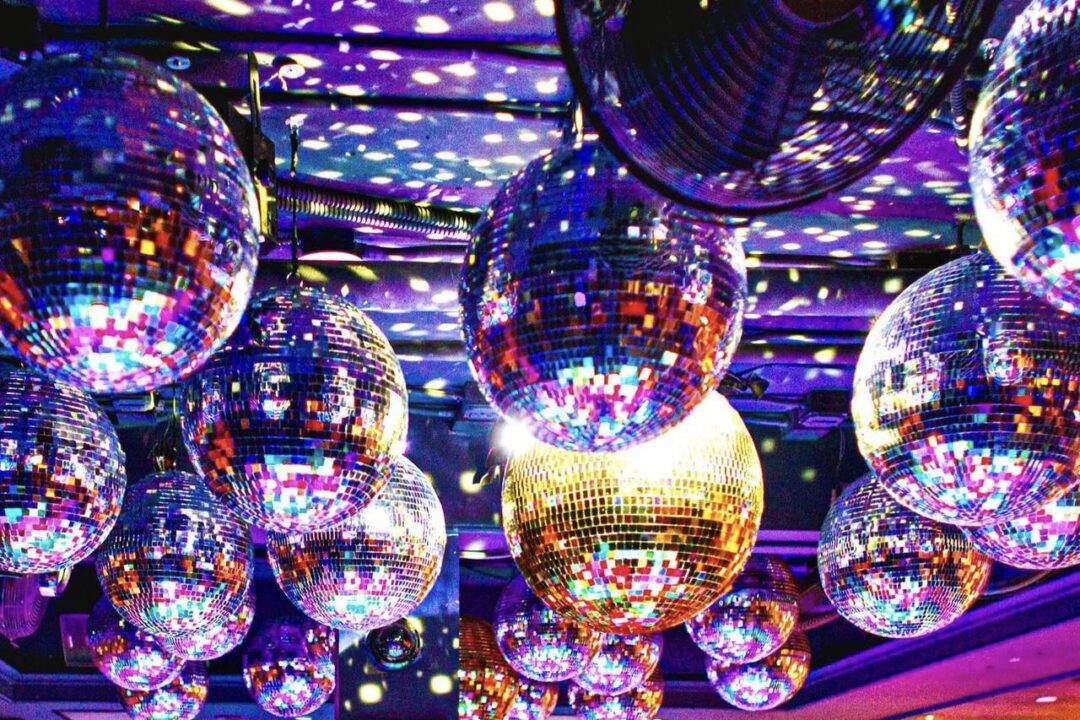 Need to lose weight and build stamina.? Put on your boggy shoes, and let our DJs of nighttime fitness set the pace. Downtown boast the highest number of basement bars in the city. Keeping true to the tradition of speakeasy culture, most historic buildings of DTLA come with historic basements below. Bar owners are quick to recreate the original speakeasy feel that once ruled the days of prohibition when a bit of nighttime exercise could cost you days of recovery in the slammer. Thanks to our basement bars, today's G-Men and flappers can still enjoy the forbidden excitement in the form of once-forbidden dances.
Seven. Gym Hopping – It's a Thing.
There are a variety of gyms and sports clubs in Downtown Los Angeles. Today, Downtown can kick, box, lift, Zumba, play ball, and tackle their fitness goals at over 300 local facilities.
To cater to our needs and find out exactly what fitness atmosphere is right, many gyms offer free trial periods.
Of course, DT Weekly isn't suggesting you visit each gym every day free, for the four years, slyly making your way out the door before signing the contract. No, we suggest as our local fitness centers do, that health enthusiasts try out the gyms as a courtesy provided until they find the one that best fits them.
Eight. Be a Homebody.
Downtown LA has some of the most luxurious high-rises in the world. For the price of luxury, surely all Downtown Condos come equipped with fitness centers. Some offer state-of-the-art fitness rooms that are exposed to sunrises and sunsets while others may be found down in the dank basements below. Regardless of the fees to use these facilities in the outside world, as well as communal spaces, pools, and barbecue decks Downtown Lofts have these amenities included in the lease.
For those who prefer to stay at home and exercise in their units, there are plenty of at-home personal fitness equipment choices on the market like stationary bikes, stair climbers, treadmills, hot tubs, and even infrared saunas being used at home.
Nine. Run for Your Life.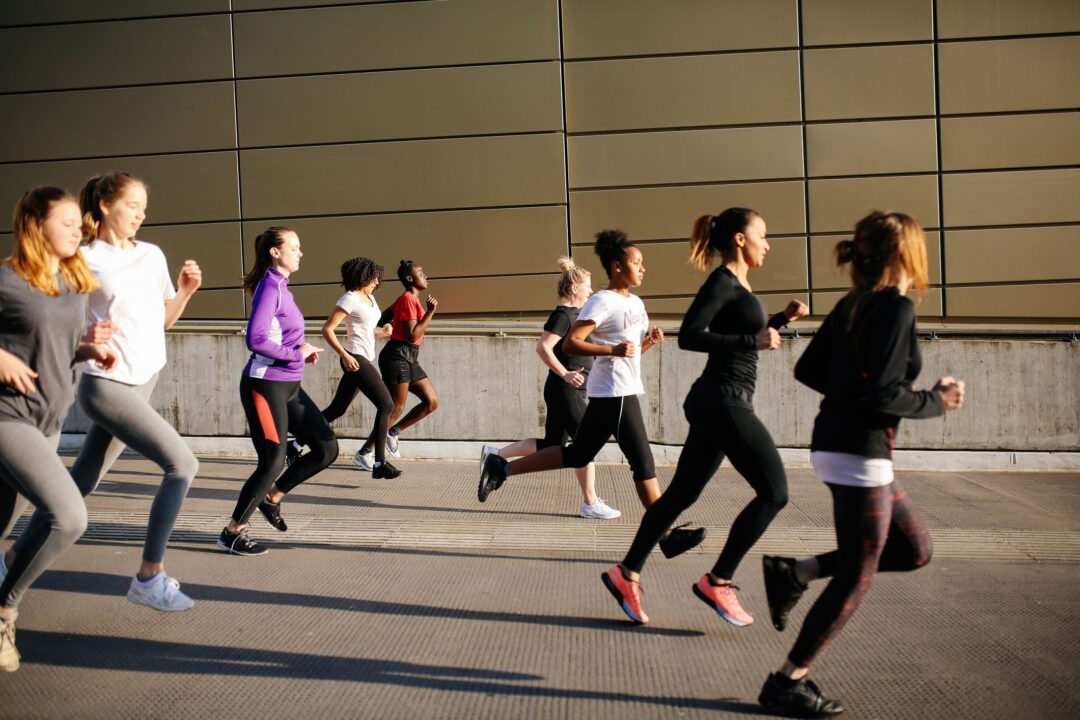 How healthy can Downtown get? Healthy enough to run circles around DTLA. Whether it's base, speed, interval, or a slow jog, running is the best way to put your body to the test. Start and end whenever you like, then ask yourself, how many miles it takes to get to the center of a healthy heart, and don't stop until you've gone all the way.
Ten. Ride with the Mob.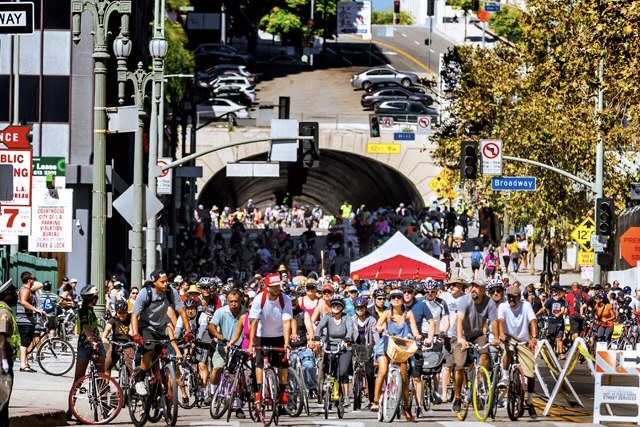 If you ever look out of the window and witness a league of bikers, sometimes 3 or 4 hundred in mass most likely you live in downtown LA. Every month various bike clubs get together and swarm our city streets. Some bikers swarm at night while others join their bike club in the morning or mid-afternoon. Unless you're one of the gang, you'll never know when you're gonna witness a hyped-up parade of cyclists. Taking over the road is the statement the cyclists make but making yourself a healthy human being is the course we'd like to see most traveled. For those of you who like to ride with an entire city by your side downtown host one of the largest city bike events known to a man, twice a year.