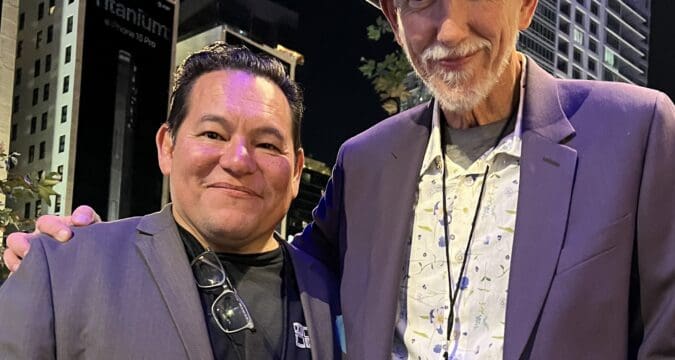 The DTLA Film Festival is back, and it's not just a cinematic celebration; it's a testament to resilience, diversity, and the power of storytelling. This year marks the 15th annual edition of the popular festival happening from November 1st to 5th at Regal Cinemas L.A. Live, and it's brimming with unique elements that make the DTLA Film Fest truly special.
The festival's "key art" for this year is a captivating creation by the celebrated Calavera artist, Agustin Equihua-Ortiz. This intricate artwork is a vibrant tapestry that pays homage to the Day of The Dead celebrations, an integral part of the cultural fabric of Los Angeles.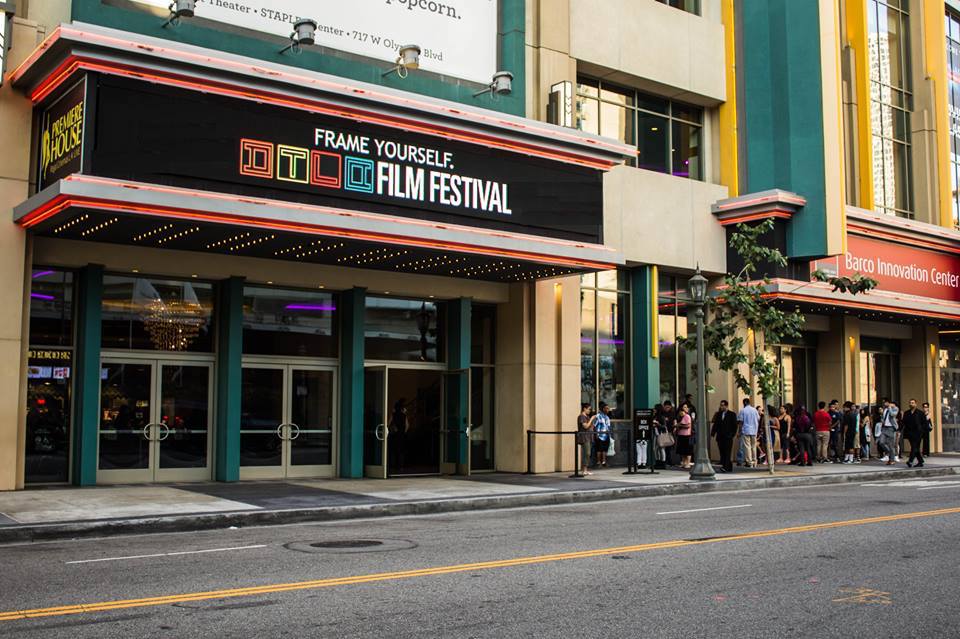 Opening night of the festival begins with "Hail Mary," a genre-bending retelling of the Mary and Joseph story that takes audiences on a gripping journey following an undocumented pregnant migrant's quest to safely cross the U.S. border.
Starring Jack Huston, Angela Sarafyan, Natalia del Riego, and Benny Emmanuel, this thought-provoking film explores themes of immigration and religiosity.
"As a festival, we embrace the cultural diversity of the neighborhoods of downtown L.A. and surrounding areas. So, of course, our festival had to recognize Dia de los Muertos and its significance to the Latin communities of L.A. With its themes of immigration and religiosity, even our opening night film, 'Hail Mary,' reflects our own way of recognizing Day of the Dead," said festival co-founder Henry Priest.
The festival's commitment to diversity goes beyond the films it showcases. Nearly half of the films in this year's festival are directed by women, and they are prominently featured throughout the event. From the Opening Night film, "Hail Mary," to the Centerpiece film, "Summer of Violence," and the Closing Night film, "Women in Fire," the festival celebrates the incredible contributions of women in filmmaking.
The festival's lineup consists of 46 short films grouped into 11 short film programs. Each program explores unique themes such as "L.A. Stories," "Queer It Up!," "The Female Gaze," "Funny Threads," and "Dystopia Now." The festival remains committed to diversity, showcasing narratives often underrepresented by mainstream Hollywood.
Wellington Almeida, the short films curator, emphasizes the festival's mission to provide a platform for voices from around the world, stating that "great stories can take many different shapes and forms." This diverse array of stories and voices is a testament to the power of storytelling to transcend boundaries and bring communities together.
With its decision to proceed with its yearly fall dates in accordance with strike guidelines, the recent SAG-WGA strike posed numerous challenges for all film festivals. Nevertheless, the festival's team firmly believed in supporting the strike, stating that they "unequivocally support the SAG-WGA labor actions and, in fact, all strikes by unions this summer, including those by hotel and auto workers," as emphasized by festival director Greg Ptacek.
As the DTLA Film Festival brings together filmmakers, artists, and audiences from all walks of life, the festival also strives to reflect in its programming the unique cultural and ethnic diversity of the neighborhoods of downtown Los Angeles and its surrounding communities.
The complete short film lineup follows:
PROGRAM 1 A and B:
Entitled "LA Stories," paint a cinematic portrait of Los Angeles, with films "Civic" and "How to Deal with Fame" which touch on themes of homecoming, womanhood, the artistry of dance and music, and the challenges faced by teachers amidst pressing social issues.
PROGRAM 2: Entitled "MIDNIGHT SESSIONS," welcome a thrilling blend of cult films, horror, and NSFW dark comedy that explores the eerie world of midnight anxiety with films including "Mia & The Skeletons' Night From Hell" and "What A Trip!"
PROGRAM 3: Entitled QUEER IT UP! is a vibrant showcase of LGBTQ+ narratives filled with humor, wit, and love, even amid the complexities of war and identity conflicts, with films like "It's A Date," "That Dark Day," and "How Not To Date While Trans."
The event continues over the course of four days with:
PROGRAM 4: Entitled DYSTOPIA NOW, with films that blur the boundaries between humanity and nature, identities merge with artificial realities, and isolated souls find solace amidst haunting shadows of injustice. More programs to follow include films focused on mental health and self-discovery, horror, social conflicts, black culture, and comedy.
There are also SPECIAL SHORTS PROGRAMS found within DTLA Film Festival's LATIN/LATINX FILM SERIES, which include titles, "Razón de Ser: Luis C. Garza," "Vida," and "Asi Es La Vida."
There's even a category for western shorts, all featuring new and seasoned filmmakers who've created powerful new works that span across comedy, drama, and documentary.
The latest edition to the film fest, "The Problem With People," is the new comedy starring Paul Reiser and Colm Meaney. (Reiser also co-wrote the screenplay and produced the film) and told CBS The Talk today, he was delighted to be featured in this year's 15 anniversary film festival.
The DTLA Film Festival promises to be a celebration of diversity, resilience, and the art of storytelling, uniting moviegoers everywhere.