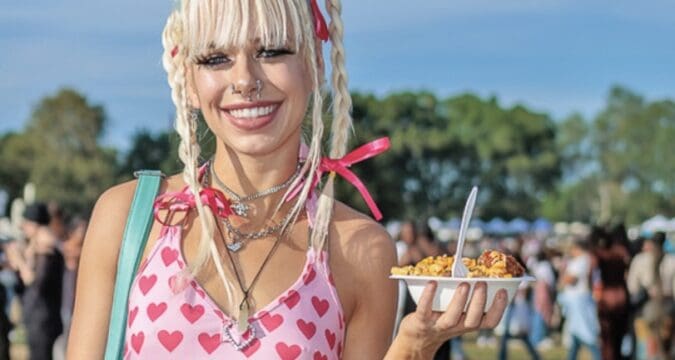 Calling All Vegans: Vegandale is coming Saturday, October 28th to LA Historic State Park; it's an all-vegan experience that brings together visual art, music, delectable food, and a variety of vegan spirits. 
Founded in 2015 as a passion project by Hellenic Vincent De Paul, Vegandale's mission is to shatter vegan stereotypes and showcase a world where animal exploitation is a thing of the past. Now in its eighth season, Vegandale annually tours major North American cities, hinting at an exciting promise of global expansion on the horizon.
The Food
From cinnamon buns with various toppings to spicy fried chick'n, mac and cheese bites, buffalo cauliflower, fries, and word burgers – attendees won't be disappointed. There's something for everyone, including vegan ice cream, cookies, and even alkaline vegan fried mushroom tacos.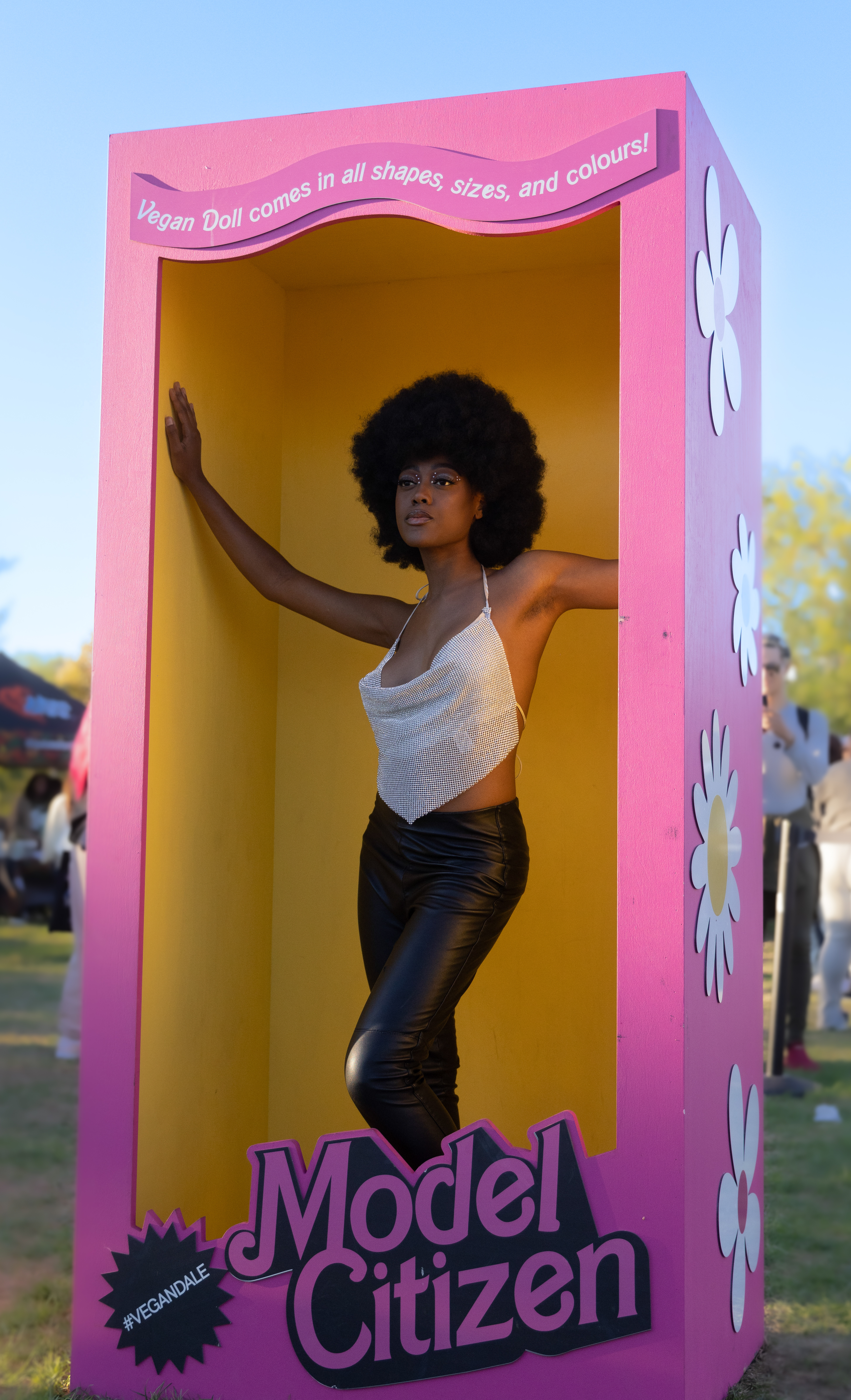 The Merch:
For those looking to up their vegan fashion game, Vegandale offers an abundance of vegan-themed cotton-based clothing and accessories, including t-shirts, hoodies, headbands, tote bags, and enamel pins. You can also stock up on stickers to show off your vegan pride.
The Drinks
Quenching thirst all day and night with fresh fruit drinks, specialty iced coffee, limeades, lemonades, and an array of craft house-made lemonades and iced teas. Ticket holders can find everything from Korean pear tonic to jasmine tea milk and strawberry matcha.
The Art
Vegandale will be unveiling an all new collection of their renowned original art installations that guarantee perfect photo opps and an unforgettable experience.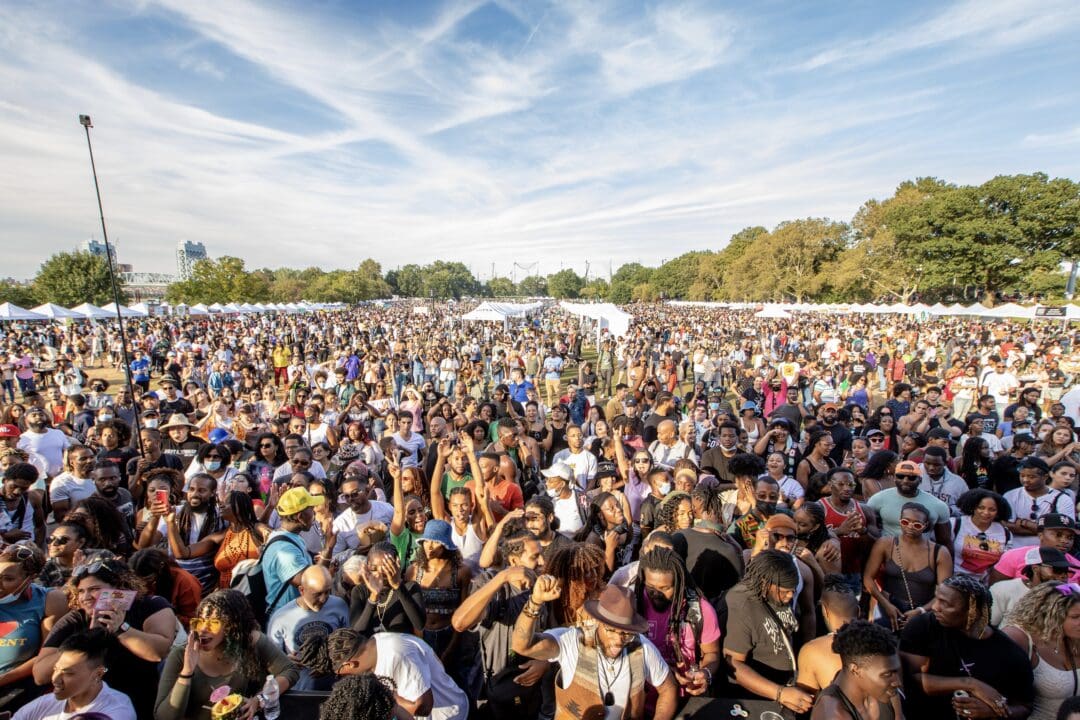 The Music
The crowd at Vegandale find themselves rocking out to various acts, complete with live djs, dance performances and stage light show.
The Location
Los Angeles State Historic Park (LASHP) is the venue for this fantastic event. Spanning 32 acres, this California State Park is nestled in the heart of Los Angeles and offers breathtaking views of the downtown area. With a history of hosting creative public events, it's the perfect location for Vegandale.
Rules and Information
100% Vegan: Everything sold on-site, including food, drinks, and merchandise, is 100% vegan. So you can indulge without any concerns.
Entertainment: Vegandale won't just tantalize your taste buds; there will also be a live DJ and MC hosting games and giveaways on stage throughout the entire day.
Rain or Shine: The event will take place rain or shine. Vendors are covered in case of rain, ensuring the show goes on. Please note that refunds are not provided for poor weather conditions.
Leave Your Pets at Home: Due to the loud music and large crowds, Vegandale can be overwhelming for animals. The organizers kindly request that you leave your pets at home.
For meat eaters, Vegandale offers an opportunity to explore how a vegan world looks not much different than the conventional one we live in.