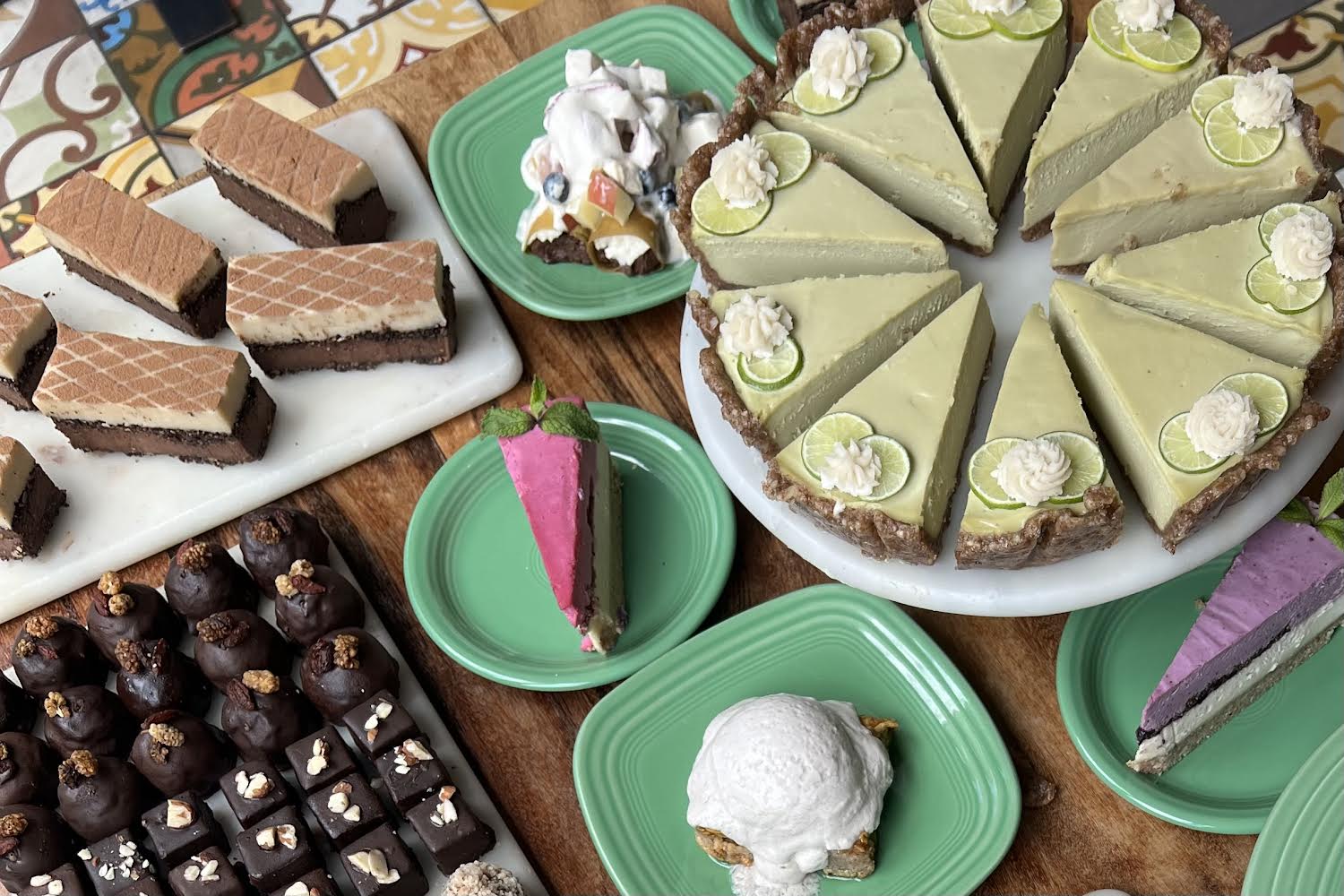 It's Official, there's nothing like "going vegan" to help bring our town together. This year, DTLA Vegan Weekend returns with seven new destinations to choose from, each adding to our list of DTLA Vegan Weekend treasures.
DTLA Vegan Weekend is an annual three-day event that gained great momentum and support in its inaugural year, fueled by the community's enthusiasm and willingness to publicly recognize cruelty-free lifestyle alternatives. 

Sign up to receive our Get2DTLA Email Blast.
DTLA Vegan Weekend is an original concept and a first-of-its-kind community-driven event presented by Downtown Weekly. Other unique events produced by our community newspaper include DTLA Pizza Week, and DTLA Beers Battles coming in September.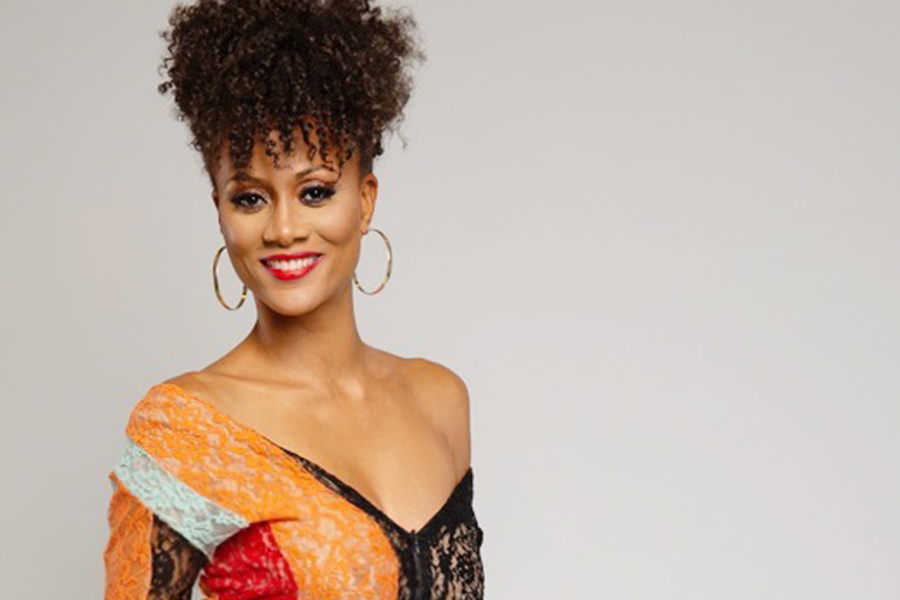 Last year, DT Weekly shared our DTLA Vegan event guide and newspaper articles with the help of local vegan businesses, celebrities, Yelp Elites and an a-list of Social Media Influencers ready to give our town plenty of reasons to GO Vegan. This year, we'll do it again, plus we're inviting members of the community to help share their experiences at seven Downtown Los Angeles destinations offering everything from free immunity-boosting Ginger-shots to chances to win entire DTLA Vegan dinners for two.
Go Vegan this DTLA Vegan Weekend – it's downtown's most Whole(some) Vibe!
Sign up to receive our Get2DTLA Email Blast.
TAKE A DTLA VEGAN WEEKEND CHALLENGE
For vegans, this will be easy…
From June 24th – June 26th, Downtown LA and beyond is invited to take the DTLA Vegan Weekend Challenge.
That means; no cheese, no dairy, no animal skins, no beeswax, and of course, no meat. And we're not against reposting your experiences on our social media pages for all the world to see.
Follow us on social media and cross-promote DTLA Vegan Weekend – hashtag #dtlaveganweekend #dtlaveganchallenge #dtlaweekly
Encourage others by thanking DTLA for their willingness to GO VEGAN!
Can't wait to share your vegan experiences?? Submit an IG post or 7-15 Seconds (Reel or Video) – showing off your vegan goods for a chance to win big!
Post and tag @dtlaweekly all weekend!!!
Don't forget to mention your location, cause or endeavor and tag@ DTLA WEEKLY for reposts all weekend long!!!
Here's a list of destinations, and what each has to offer during DTLA Vegan Weekend 2022.
V1. Show the world your Robeks Smoothie Spin!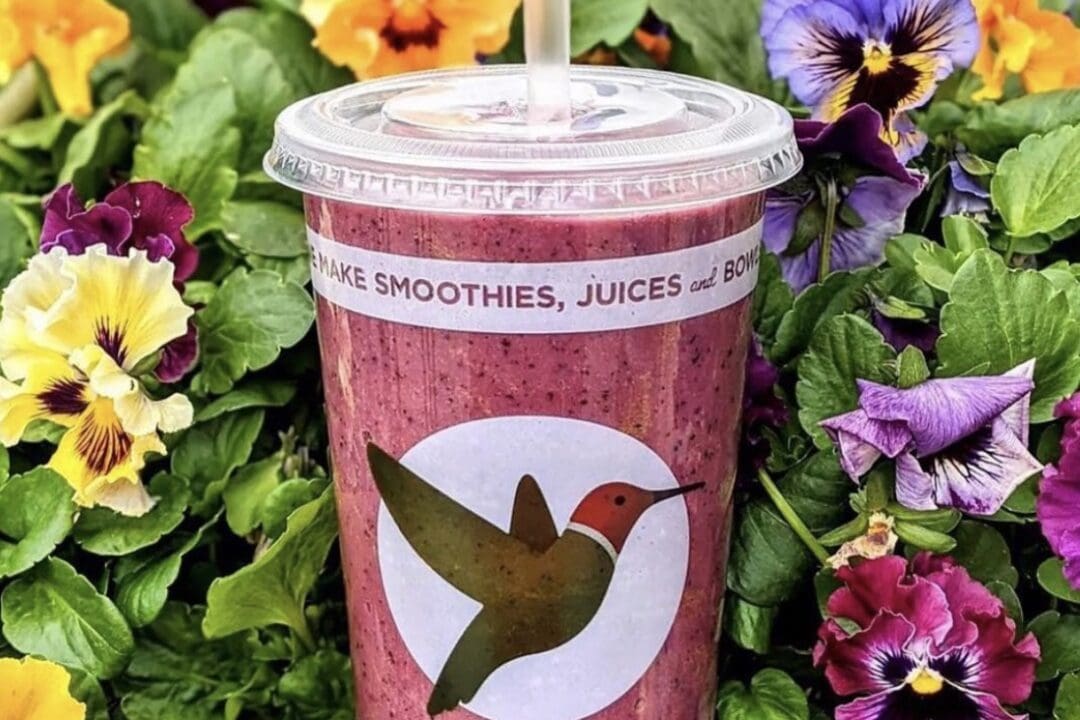 Sure, you may look funny spinning around in circles on the streets of South Park DTLA, but the 10 Best Robeks Smoothie Spins to post and tag @robeksdtla and @dtlaweekly will get a free Robeks Toast on us! May the best spins win. Robeks DTLA – 419 W Pico Blvd. South Park. Los Angeles, CA 90015.
V2. Go Vegan Milk at Civil Coffee.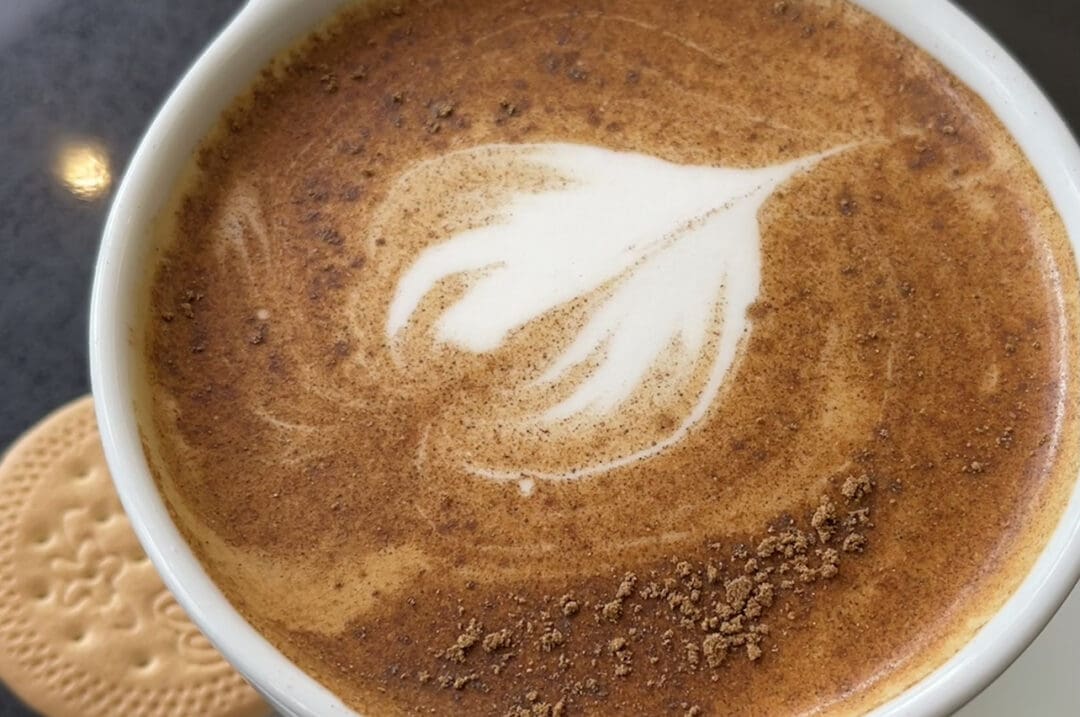 Civil Coffee has opened a second location in the Fashion District and downtown fans are percolating over select coffees, menu items and community-building events. PLUS… Civil Coffee serves a meeeeean vegan banana nut bread that is super moist and delicious.
For DTLA Vegan Weekend, Civil Coffee will be encouraging everyone to "Go Vegan Milk" by offering a $1 OFF any coffee, latte, or matcha when you choose Cashew-Almond or Oat Milk instead of dairy.
120 E 8th St Los Angeles, CA 90014.
V3. Take the Face Melter Challenge at Naturewell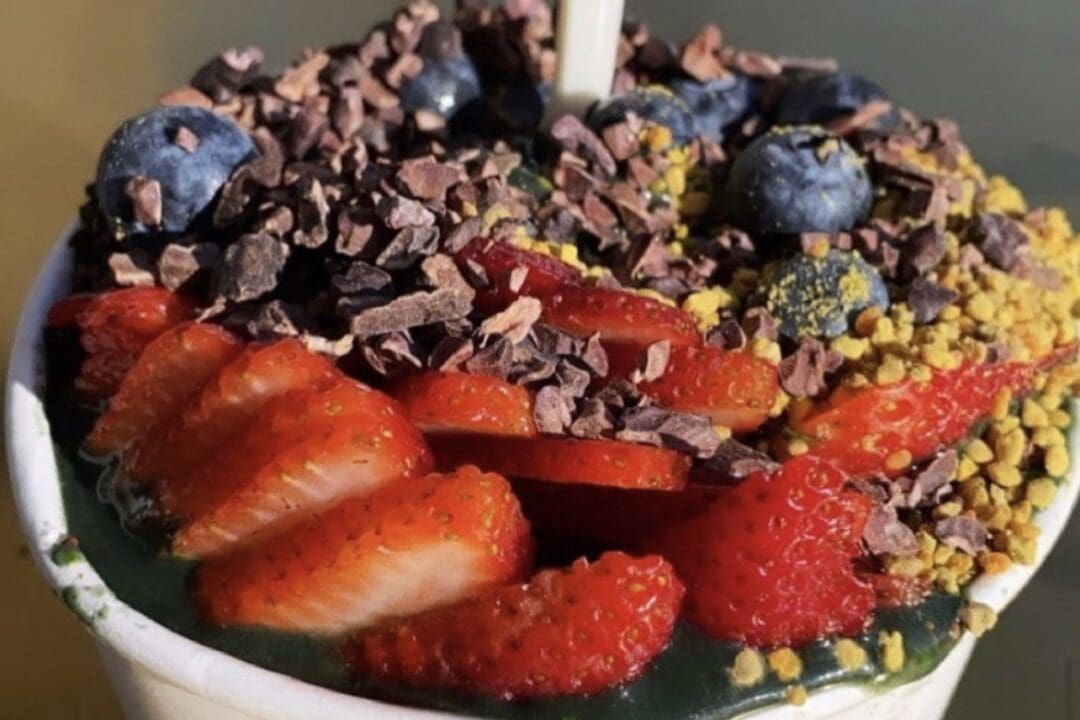 Naturewell Juice Bar in the Spring Arcade Building knows it's natural to be well. They chop, blend and stack açaí bowls, juices, and smoothies with everything from crunchy granola and homemade nut butters and fresh organic blueberries, strawberries and bananas.
Visitors to Naturewell Juice Bar benefit from a menu high in antioxidants, fiber and fruity deliciousness. When it comes to green health in the Historic Core, downtown cast an almond into Naturewell every time to fulfill our healthy wishes.
But, we understand sometimes living a completely healthy lifestyle can be a hard idea to swallow. That's why Naturewell Juice Bar is giving away a free Face Melter shot of Ginger, Lemon and Cheyenne with any purchase of $10 or more.
Take the Face Melter Challenge at Naturewell and post your facial expression after shooting downtown's spiciest healthy immunity boost. Tag @dtlaweekly and @naturewelljuicebar for the share!
541 S. Spring St, Los Angeles, CA 90013.
V4. Feeling lucky? Find Pi' L.A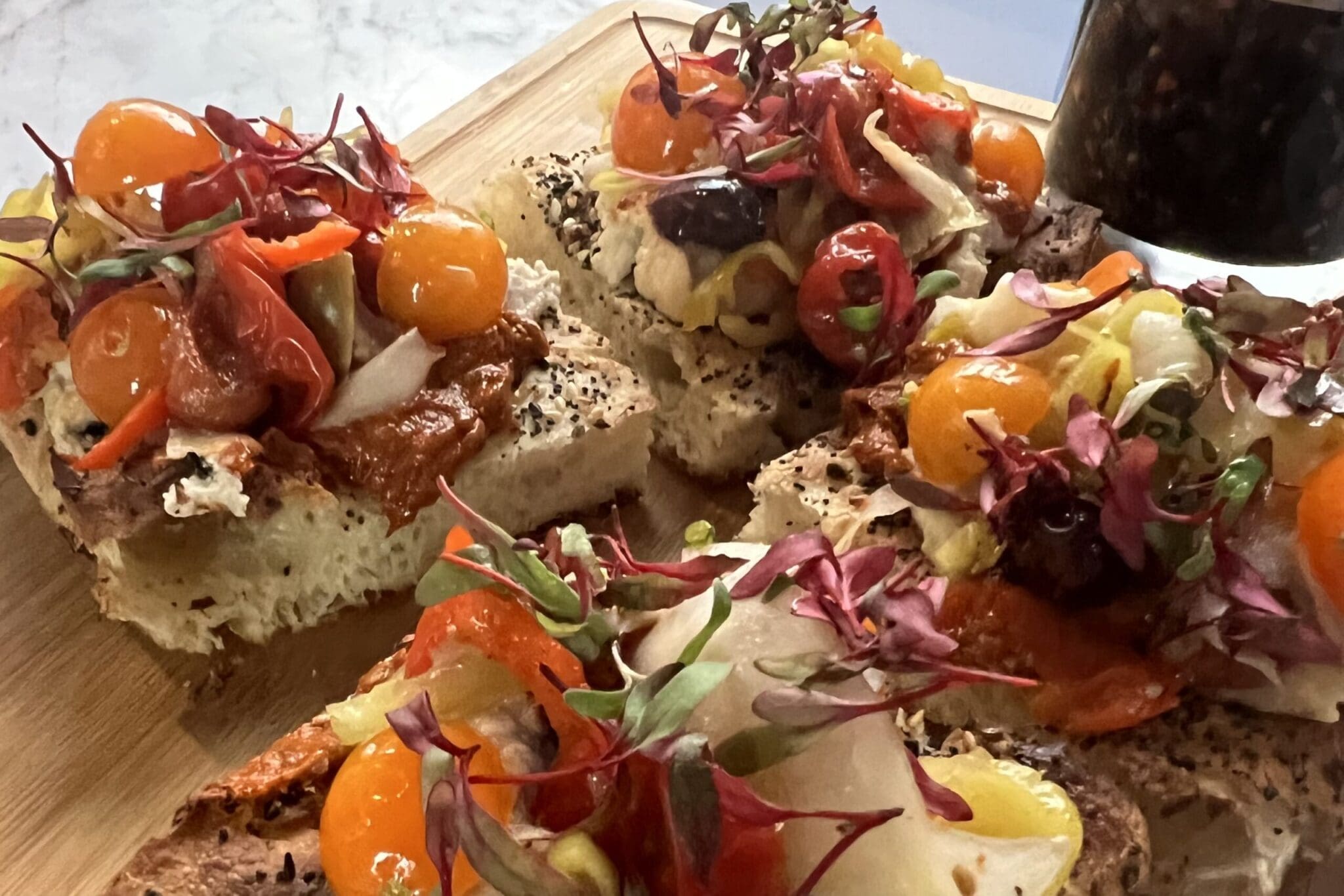 Known as Pi' rates Hidden Getaway on our DTLA Vegan Weekend Treasure Map, Pi' L.A is a fresh new LA Pizza Style dining hub and absolute hidden gem located in the Historic Harlem Alley on 4th between Spring and Main.
Owner Chef Fred Eric (of Fred 62) has reinvented traditional pizza dough using sprouted flour (less gluten, easier to digest), cured for 72 hours and Kombu water to enhance the flavor and promote the bubbling which results in Pi' L.A.'s unique crispy crust structure.
The entire pizzeria, silver metallic booths, and all are branded and adorned with painted murals by long-time friend and famed artist, Shepard Fairey.
During DTLA Vegan Weekend, walk-ins may order any style of pizza and automatically enter themselves in a raffle to win a free t-shirt or hat designed by Shepard Fairey or a Vegan Pi on the spot!
Pi' L.A will let add Reggae music, special guests and delicious pizza slices to the DTLA Vegan Weekend Event Friday through Sunday!
Post your Pi' L.A moments for added good luck, and don't forget to tag @pizzapila and @dtlaweekly for the share!
Enter through the main entrance of the Harlem Alley at 124 W 4th St, Los Angeles, CA 90013.
V5. Yeah, Baby We Like it Raw at Wild Living Foods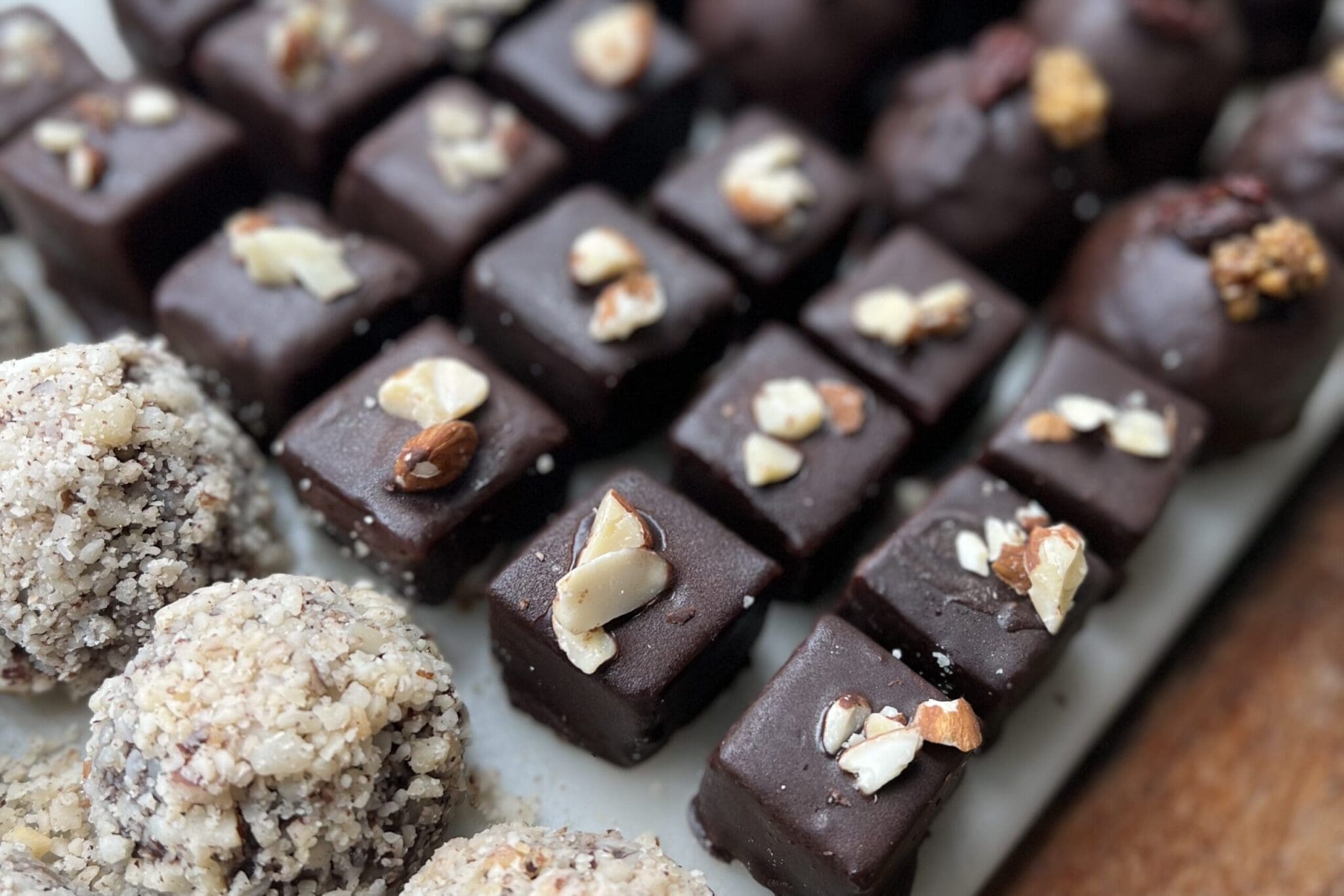 One thing about Wild, when they say "raw", they really mean it. At WILD LIVING FOODS, absolutely nothing is cooked, processed, microwaved, irradiated, or genetically engineered – the only heating allowed is with a dehydrator.
But it's not all crunch, crunch.
This DTLA Vegan Weekend, our friends at Wild Living Foods invite all to satisfy their vegan cravings for raw desserts and vegan sweets offering the community 2-for-1 dessert selections.
Apple Pie ala Mode, Blueberry Cheese Cake, and Double Dutch Truffles, Cinnamon Buns, Coconut Mounds and Tiramisu… message to all non-vegans and vegans on the cusp – DTLA Vegans know… this is as sweet as it gets. This is as Wild as it Gets!
Howl for the camera at Wild this DTLA Vegan Weekend for the share. Tag @dtlaweekly for a chance to win a free dinner from Wild Living Foods.
760 S Main St Los Angeles, CA 90014.
V6. Plant it Forward at Tulsi Eatery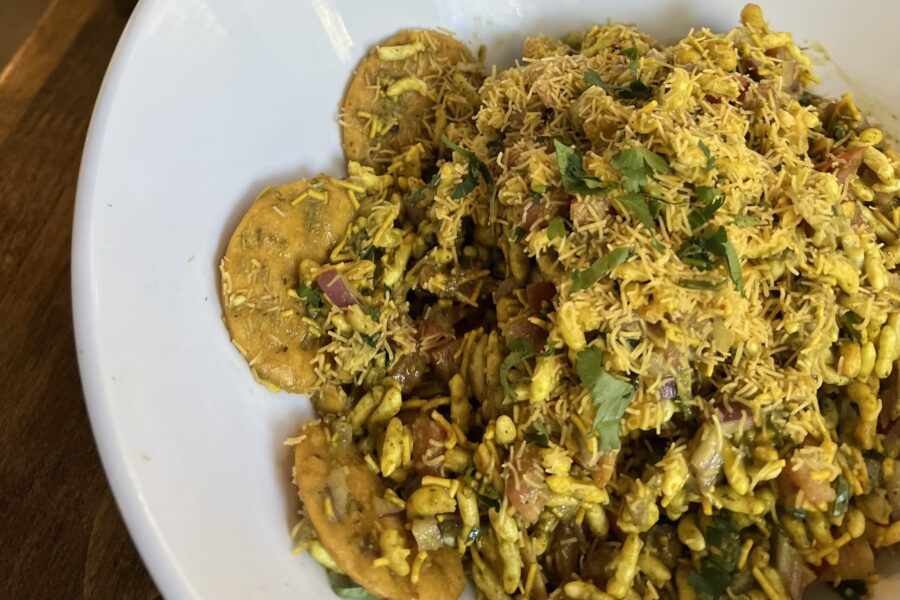 Tulsi Eatery is plant-forward with a great mix of vegetarian and vegan menu items to choose from.
If you've not yet reached culinary enlightenment experiencing tantric dishes from the furthest regions in India, some Tulsi Eatery dishes may be hard to recognize. However, enjoying the flavor combinations of Indian cuisine less known in the mainstream will forever uplift you.
Vegan options worth exploring begin with Bombay Bhel, Crisp Rice Savories Topped with Tomatoes & Onions & Tossed in Sweet and Spicy Chutneys. Another dish making the top of the Vegan karmic list is Tulsi Eatery's Idli Vada Combo, two Idlis & one Vada Served with Sambar Soup, Coconut Chutney, and Tomato Chutney.
408 S Main Street, Los Angeles, CA 90013.
V7. Pride Tiki Takeover at Gusto Green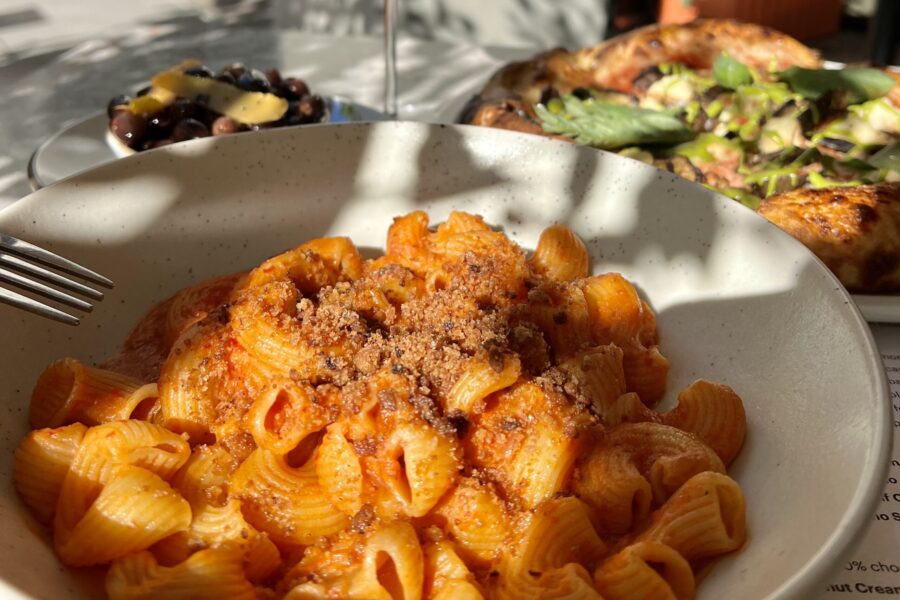 Pride month ain't over until the person who identifies as a fat lady goes vegan!!!
This Sunday, DTLA Vegan Weekend will culminate in an all-out, no holds barred Vegan Pride celebration at downtown's most sustainable food and wellness casual fine dining establishments.
At Gusto Green, guests can choose from several vegan dishes the entire year-round.
Popular vegan menu items include Sweet Potato Fries, Grilled Eggplant Dinapoli Tomato Pasta with Almond Ricotta and Thai Basil, and the ever-popular Squash Blossom Cherry Tomato Pizza with cashew béchamel and fresh garlic.
During Sunday's Tiki Takeover event, expect Avocado Chocolate Budino, Kale Caesar Salads, Hemp Za'atar Popcorn and Tropical Drink Specials from the Tiki Takeover production crew along with tropical grooves from 7pm -12am.
Bringing the perfect mash-up of Pride Month and DTLA Vegan Weekend to an end, in the healthiest way. No registration is required. Happy Vegan Pride Month.