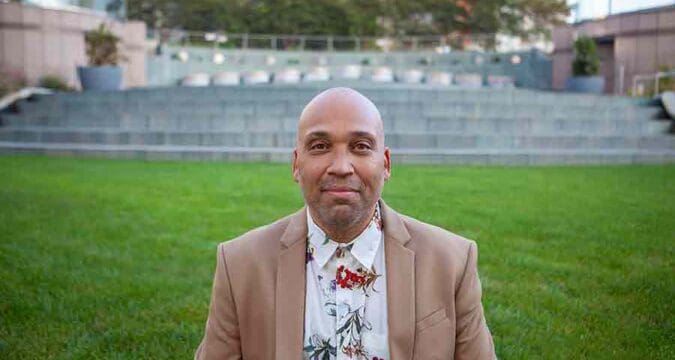 Longtime visual artist, DJ, promoter, and producer Azul Amaral has joined Grand Performances as creative director.


Boasting an impressive career that spans over twenty years, it seems there isn't anything excluded from working artist Azul Amaral's wheelhouse. From having his photography published in publications like "Vice Magazine" or "Wax Poetics Magazine", to bringing the community together through years of DJing, to working as the Program Manager at Grand Park, Azul has been a dedicated, working artist in Los Angeles for decades.
Now he brings his impressive collection of skills and authentic artistic vision to his next adventure: Grand Performances. The beloved summer concert series that has been running for over 30 years brought Azul in as creative director at the beginning of 2020. But as the world reshapes itself during Covid-19, Azul's greatest question is: how does Grand Performances exist now?
The idea is to completely rebrand into a digital space. "What I wanted to do here," Azul says, "is to establish itself in a new way because Grand Performances is not necessarily a place. Grand Performances needs to exist in the mind. And that's something that really fits into the future with online performances and with expanding our reach globally. "

"Space can be taken away in a moment," he continues. "We're evolving with content that makes Grand Performances a perspective – not just a place."
In addition to reconstructing Grand Performances to be a virtual space, Azul plans to reconnect new and older audiences together through a series of productions. His time as Grand Park Programs Manager from 2016 to 2019 makes him an expert in just that.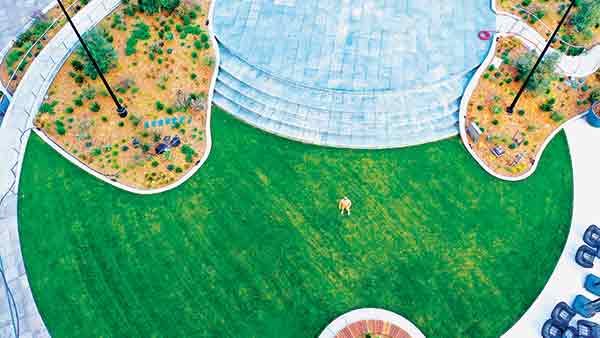 "We're still working on a lot of things trying to bring a new perspective, how to incorporate the past and history. Grand Performances has an amazing mission that is about celebrating diversity and global programming to Los Angeles and making sure it's free and inspiring our community."
As Los Angeles adapts to Covid-19, we are also witnessing one of the most powerful social uprisings in the last century. As an afro latino creator himself, lifting up underrepresented voices is incredibly important to Azul. Fortunately Grand Performances shares his passion for promoting underrepresented voices and that belief is already a key part of the organization's identity.
"Look back thirty years," he says. "It's in our archives. It's not just something we're saying. It's something we've been doing."
Amplifying these voices has been a big inspiration for the birth of Azul's latest project: The Heritage Square Series. Unlike anything produced by Grand Performances before, this series is a collection of artists who will showcase their music inside historic Victorian houses in Heritage Square. The concept is about hosting these artists in spaces where they typically would have never been allowed in at the time these houses were built.
"The idea came to me in a dream," Azul says. "It's all about reclaiming space in a positive way. It's about stepping back into power and stepping into these places and leveling up."
This year Grand Performances produced 8 cinematic concert experiences filmed on-location at historic spaces across Los Angeles + 20 intimate weekly livestream social TAKEOVERS recorded from artists homes this summer.
The series premiered on September 13th with artist Grace Oh performing her vibrational healing sound bath. September 20th showcased performer Low Leaf who is known for combining an array of genres by playing the harp, keys, singing, and producing beats. September 27th was the soul/jazz choir The Voices of Creation. ⁠All are online for viewing pleasure.
Grand Performances celebrates its 34th season of presenting high-quality music, dance and theater in 2020.