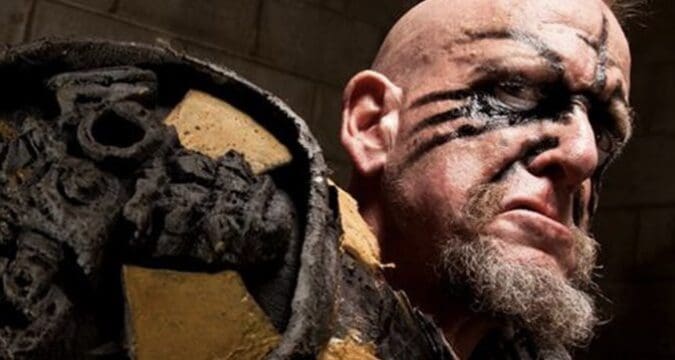 With all this talk about Hurricane Hilary, DTLA is preparing for a hurricane of its own.

Get ready for a wild ride as Lucha VaVOOM storms back from their Las Vegas stint with a bang! Friday August, 18th the zaniest show in town, featuring lucha libre-style wrestling, burlesque, aerial acrobatics, and more, is landing at the historic Mayan Theatre in downtown Los Angeles.
For over two decades, LVV has been dazzling crowds worldwide with their potent blend of sexo y violencia. From the heart of L.A. to far-flung Tokyo and even down under in Australia, the world can't get enough of LVV's cocktail of world-class lucha libre-style wrestling, heart-stopping burlesque numbers, adrenaline-pumping aerial acts, and a side of comedy, lowriders, mariachis, and more!

February brought the news of LVV's Las Vegas residency, 7 Deadly Sins, debuting with a bang at the legendary House of Blues in Mandalay Bay Resort & Casino with a double dose of shows (July 28th-29th).
The lineup for this year's summer show packs a punch, featuring lucha libre wrestling matchups like Magno "The Man Mountain" Rudo vs. AEW superstar Taya Valkyrie and Johnny Valkyrie vs. Miranda Alize. And that's just the tip of the iceberg! Prepare for an East L.A. vs. West L.A. showdown and a lineup of wrestlers like Mike Cheq, Aquaman, Paquita, Rancho Camacho, Moizilla, and more, including fan favorites Li'l Cholo, Dama Fina, Los Crazy Chickens, and the one and only Dirty Sanchez, the master of underhanded lucha libre tactics!
But wait, there's more! LVV's promise of incendiary burlesque goddesses, mind-bending contortionists, and gravity-defying aerialists is no joke. Think fire eaters, tattooed burlesque royalty like Emma Vauxdevil, and marvellously bendy pole artist Brynn Route, among others. Let's not forget the dazzling world of Hollywood bombshells and bump 'n' grind burlesque, courtesy of Banbury Cross.
Special guest ring announcer Melissa Santos, known for her work in wrestling, modeling, and even Disney/Pixar's film Coco, will bring the energy. And the comedy commentary? That's covered too, with the outrageously funny Blaine Capatch and special co-host Andy Richter taking the mic.
And hold onto your seats, because things are about to get even crazier with a collaboration with Warner Bros. Pictures' upcoming flick, Blue Beetle. This DC Super Hero is hitting the big screen for the first time, and you'll find a wrestler channeling their inner hero in LVV's main match on the same day the film drops in theaters. Expect the film's trailer, exclusive footage, and a whole lot of superhero excitement!
This ain't Kansas anymore! It's Downtown's zaniest mix of mind-bending, gravity-defying, laugh-inducing night of fun at LVV's summer spectacular.
www.luchavavoom.com