Say what you will about DTLA, but we do have some sweet dinner spots for Love and Romance… Here's Just a Few Dinner Date Suggestions from our heart to yours…
Dive into Love, Head First at Hatch Yakitori + Bar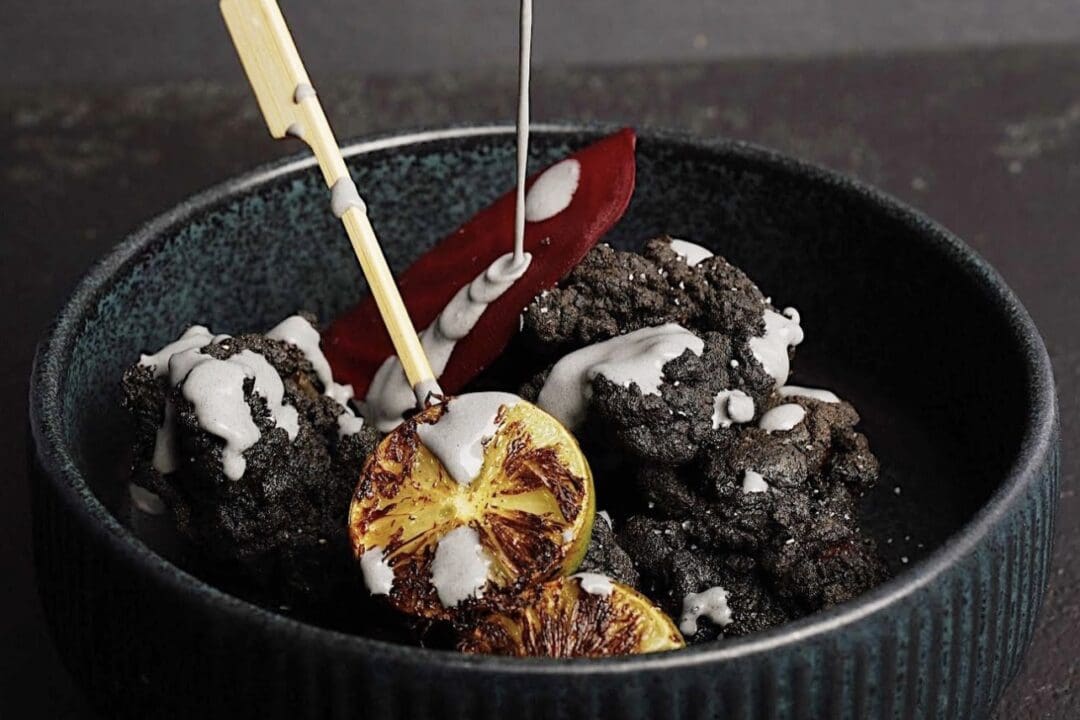 Otherwise known as Hatch, this modern Japanese grill celebrates our love for yakitori, creative plates, and curated drinks.
Dine indoors for intimacy or outdoors under the stars, surrounded by tables filled with satisfied diners and delectable plates.
If love is what you're looking for, then love is what you'll find at Hatch, especially after tasting any one of their signature heartfelt dishes.
Miso Pork Spare Ribs, Black Fried Rice and Black Chicken Karaage (brined fried chicken thighs with squid ink batter) with house pickles, grilled lime, and black garlic ranch dip will make your hearts go pitterpat.
Let love take you to new heights with a Matcha Highball made with Iwai Whisky, coconut lemongrass nigori, lemon juice, house-made honey syrup, and matcha powder. If that doesn't get your love juices flowing, Hatch has Sake equally approachable for any Sake connoisseur available on draft. Hatch is located at 700 S. Flower St. www.hatchyakitori.com
Love and Marriage at Pez Cantina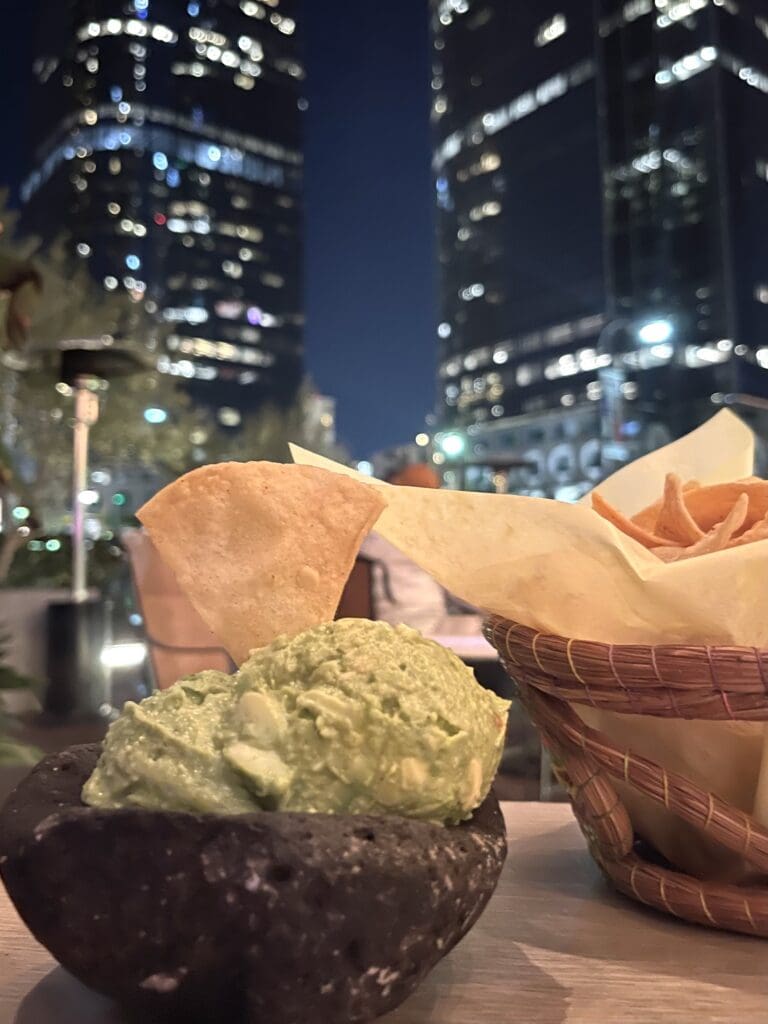 Love led Chef Bret Thompson and wife Lucy Thompson-Ramirez to create one of DTLAs most beloved dining destinations at Pez Cantina.
What can be more romantic than sustainable Coastal Mexican-style dishes with a quality bar serving the freshest plates from high atop a Bunker Hilltop oasis?
"Galentine's Day" at Pez tempts you with naturally flavored spritzers and a new Vegan Sope topped with caramelized onion fondue, charred greens and a sweet bouquet of pickled cauliflower.

Nighttime comes alive as tastebuds dance the tango under the moonlight at Pez Cantina. Lovers are encouraged to indulge a special three-course dinner menu with perfectly paired specialty cocktails.
Double down on love all February with Pez' new Surf n Turf Molcajete, a hot simmering bowl of delicious sea and turf with matching hot simmering romance.
Special Hours Monday, February 14th, 2022 5:00pm to 9:00pm. Pez Cantina is located at 401 S Grand Ave. www.pezcantina.com
Back in the Game at Kapoor's Akbar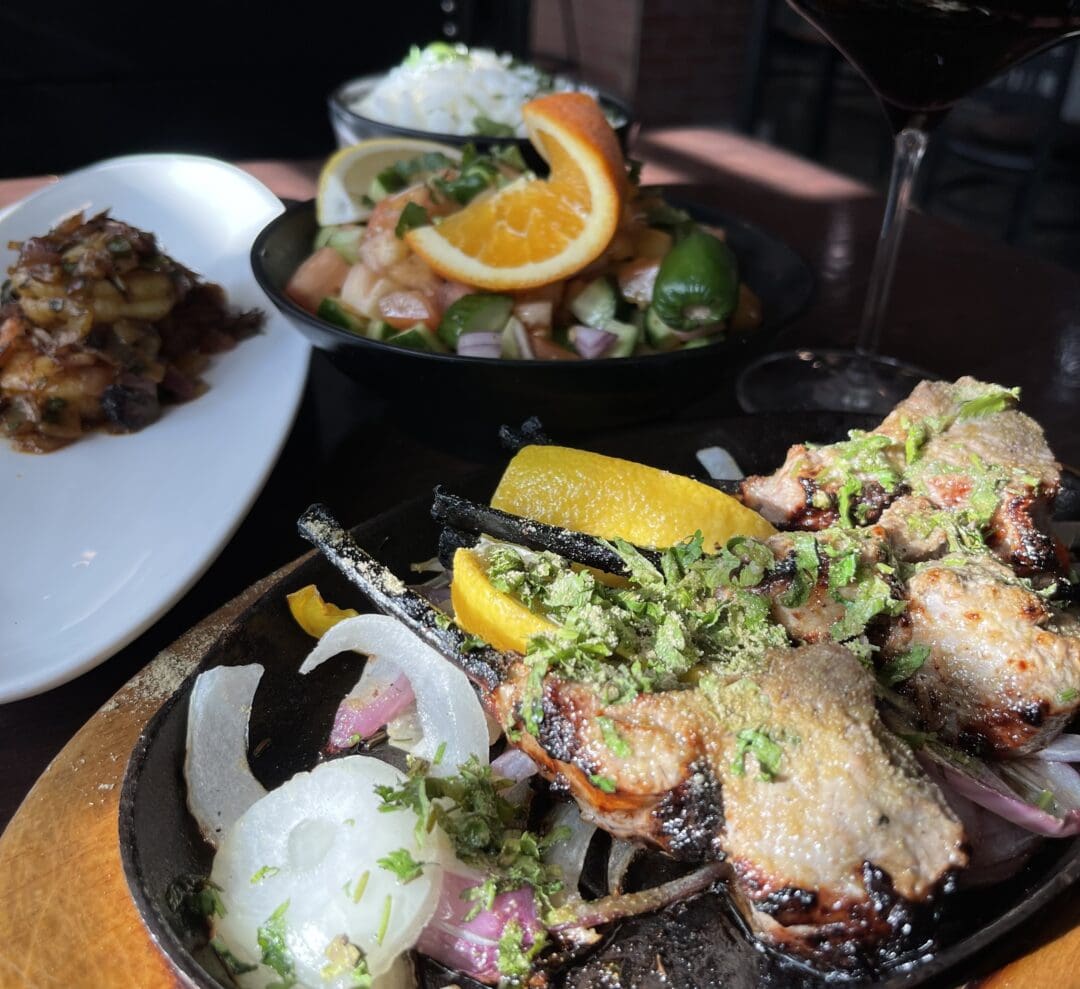 Suffering from a broken heart, but feel it may be the right time to try your luck at love once again?
Well, you've come to the right place.

Kapoor's Akbar helps form healthy relationships with a private home-felt atmosphere and food and beverage menu once reserved for the Royal Emperors of India.
With a history of healing foods perfected throughout the ages, align the mind, body, and soul with your heart to ascend the levels of romance with every bite.
Are you feeling hot, tingling sensations of love? Maybe it's the way Chef Avinash Kapoor cast out those ancient spices.
Discover the ancient taste of India with a plate of steaming Tandoori Lamb chops, Spicy Garlic Shrimp and Katchumba salad; a unique blend of spices, onion, cucumbers and chopped tomatoes loaded with love and devotion. Kapoor's Akbar is located at 701 S. Caesar Chavez Blvd. www.kapoorsakbar.com
The Art of the Afprodiasac at RAPPAHANNOCK OYSTER BAR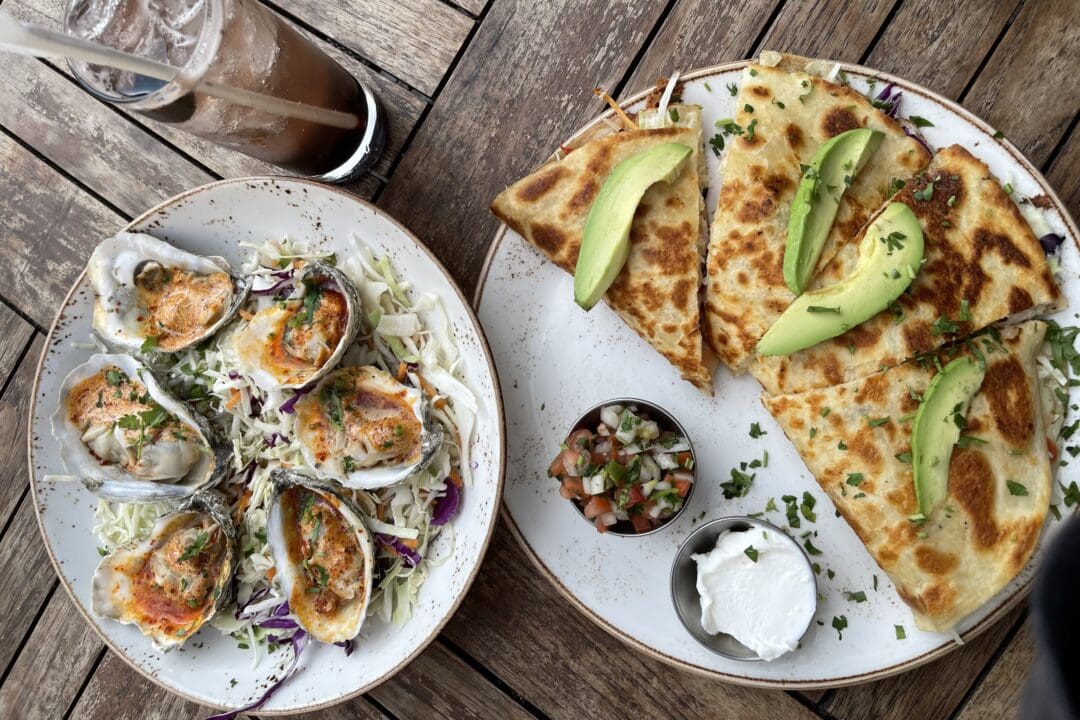 Feeling frisky but having a bit of trouble convincing your date that frisky matters?
Guess what food has a proven track record of boosting frisky up a notch or two.
Yes, you guessed it. Oysters have been considered a natural aphrodisiac for hundreds of years and are widely used to increase sex drive and desire.
Well, you have the desire, but where can you find the finest oysters in DTLA?
Yes, you guessed right again! Rappahannock Oysters Bar is famous for its variety of oysters. Before giving up on what could end in an ultimate night of love and romance, illuminate yourselves with the soft glowing lights hanging from the giant Ficus Microcarba Tree at DTLAs most chilled seafood dining destination.
Chef Wilson Santos and his shipmates shuck about 1500 oysters a day. Order any of the Chef's delightful side dishes to compliment your tray of libido-filled soft beds. Lobster rolls, seafood quesadillas, chowder bowls, shrimp tacos, salads, and more, but don't forget cocktails.
If the romance of a dozen oysters doesn't do the trick, a few handcrafted cocktails from RappBar surely will. Remember to drink responsibly and live, love and laugh consensually.
RAPPAHANNOCK OYSTER BAR is located at 777 S Alameda. www.rappbardtla.com
Bleeding Hearts at Gusto Green
DTLA wont have to worry about the bitter sweet taste of a breakup at Gusto Green. At Executive Chef Michael Magliano's house of intentional indulgence, rebound dates can share some of Gusto Green's staples to help heal old wounds over candlelight for $90 per person.

This special tasting menu, features both signature vegan/vegetarian and gluten-free dishes capable of mending any broken heart; like their Bleeding Heart Beet Gnochetti prepared with Drake Farm goat cheese, and dill and Wood-Fired Salmon with cauliflower mash, romesco, preserved lemon.
Dont forget dessert! GG is serving a Passion Fruit Chocolate Tart and passionate cocktails alike to wash away the rebound blues. www.gusto.green
We Don't Always Leave DTLA…but when we do…
Its for a perfect Sicilian getaway with Owner and Executive Chef Calogero Drago preparing a beautiful romantic dinners at Celestino Ristorante in Pasadena.
Celebrate the spirit of love, with a special Valentine's Day Four-Course Prix-Fixe Menu at $85 Per Person. Check your compatibility with a shared dish of ANTIPASTO, a choice of Sweet Corn Soup or the sublime Mushroom Soufflé with Fontina cheese and black truffle.

No need to fight over pasta with Chef Drago offering a choice between Risotto with Red Beets & Goat Cheese or the festive Heart Shaped Ravioli filled with Shrimp in a Lobster Sauce.

Come together as one with either the Filet of Branzino served with Polenta, Peruvian Potatoes and Black Truffle Sauce or Chicken Roulade Stuffed with Mozzarella Cheese, Mortadella and Marsala Wine Sauce. Celestino Ristorante is located at 141 South Lake Avenue. www.CelestinoRistorante.com