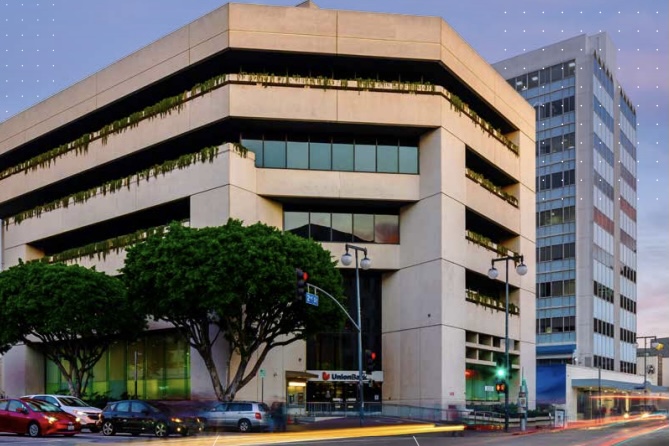 Seems Little Tokyo has just become Downtown's newest focal point for real estate buys with the $26.5 million dollar sale of a commercial building located at 120 S. San Pedro Street.
The 79,249 square-foot space was built in 1985 and pre-pandemic owned and operated by Union Bank.
CBRE's Taylor Watson, Brad Chelf, Phillip Sample, Chris Caras, Michael Shustak, and Ryan Phillips represented the seller, Brickstar Capital, who purchased the building in 2017 and transformed it into a creative campus in 2020 with an updated lobby, private patio, and new gym, among other amenities.
Buck Design, the buyer, represented by Lee & Associates, is a global creative agency, with offices in Los Angeles, New York, Sydney, and Amsterdam, and will utilize the creative space for its West Coast operations.
"This move signals a shift from what we've seen in large, unoccupied office real estate, and as a team, we were excited to represent this sale, signaling the demand for larger creative office space," said Evan Jurgensen, Vice Principal for Lee & Associates. "Buck is one of the largest companies to take office space in downtown Los Angeles since the start of the pandemic. This property and the Little Tokyo neighborhood were ideal for Buck given its proximity to public transportation and neighboring amenities."