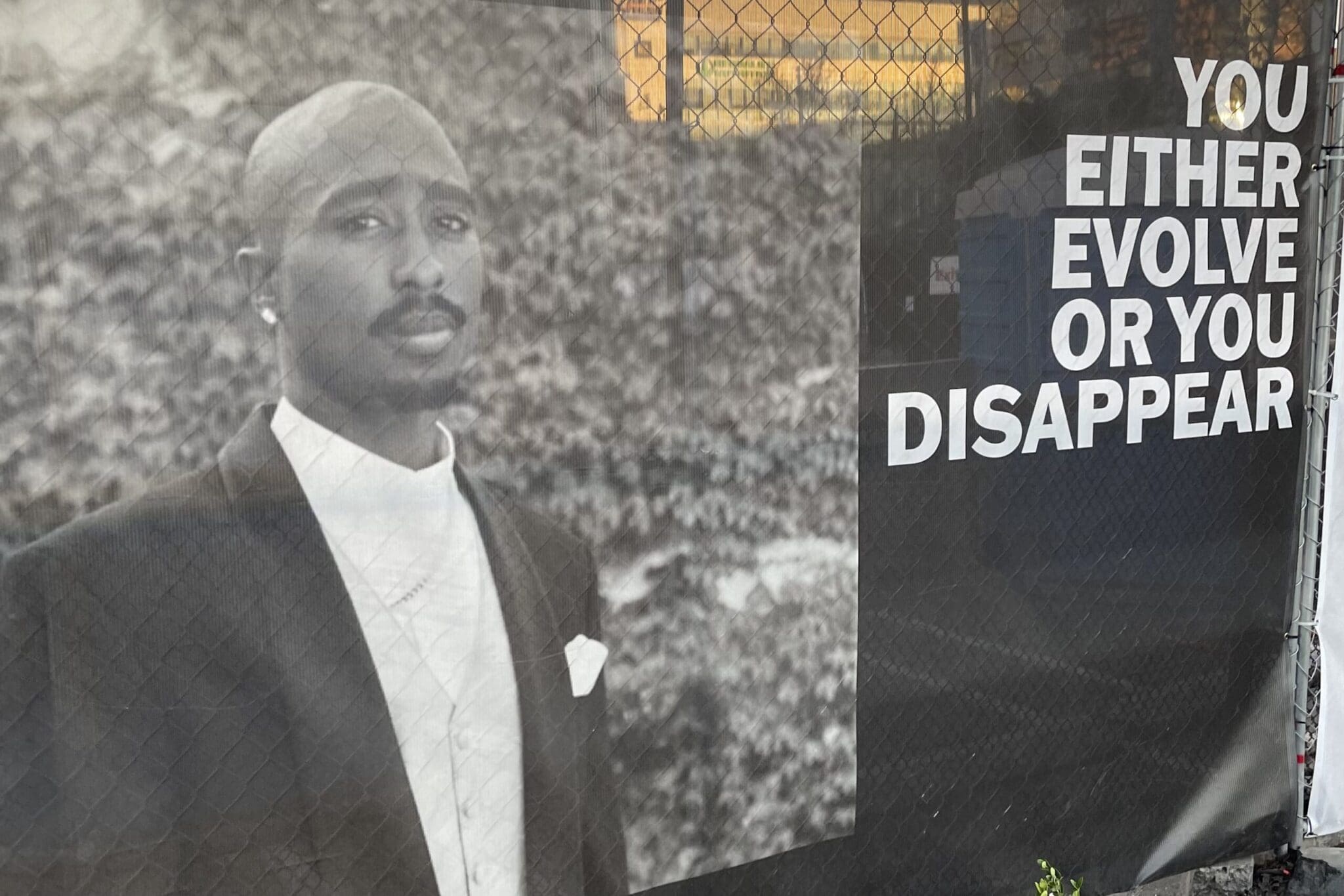 Wake Me When I'm Free is a fully immersive, thought-provoking museum experience that explores the life and legacy of the acclaimed artist and activist Tupac Shakur.
In conjunction with The Shakur Estate, this exhibit takes you on a winding journey of all that is and was Tupac Shakur; from 400 years of oppression that helped forge the Black Panther Movement (upon which his mother Afena Shakur was a proud member), to his untimely and horrific death at the age of 26.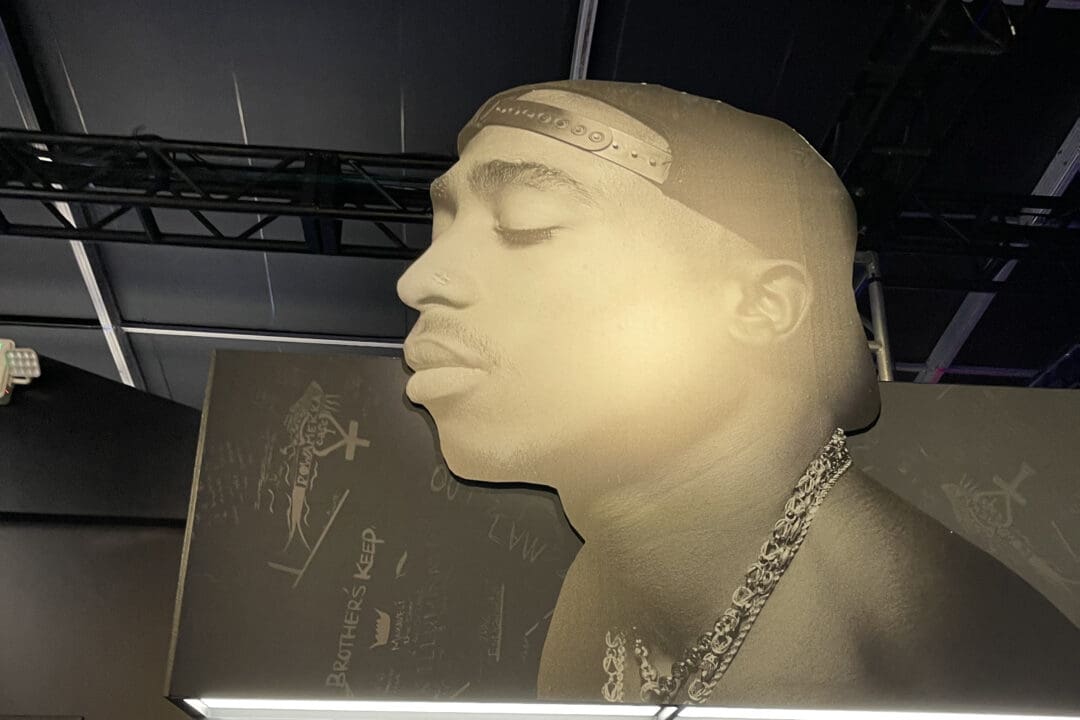 Opened in late January at The Canvas @ L.A. Live, a newly constructed facility meant to house several rotating exhibits this year, viewers are exposed to the full mastery behind the artist locked safe behind rows of glass cases which allow them to review his accomplishments, clothing, never before seen artifacts and a complete study of his words.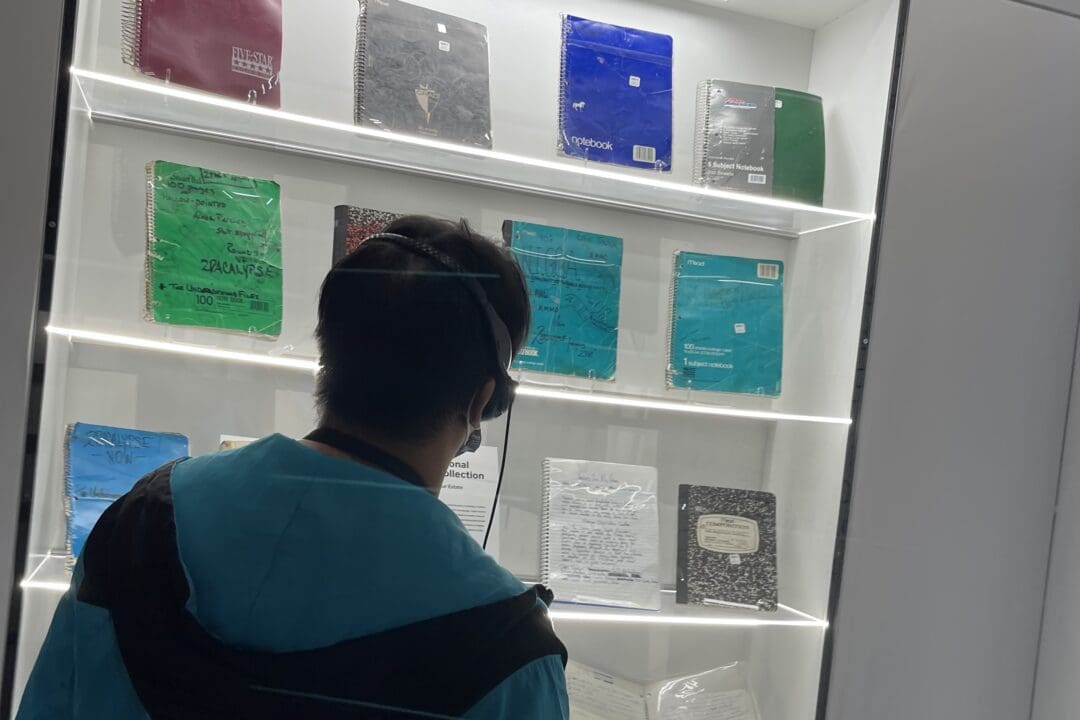 Part museum, part art installation, with interactive headphones for sound, WMWIF showcases Shakur's music, poetry and never before seen artifacts in a 20,000 square foot curated journey of Tupac's extraordinary life.
Twenty-five years after his murder, Tupac Shakur remains one of the most complex and prolific artists of his generation.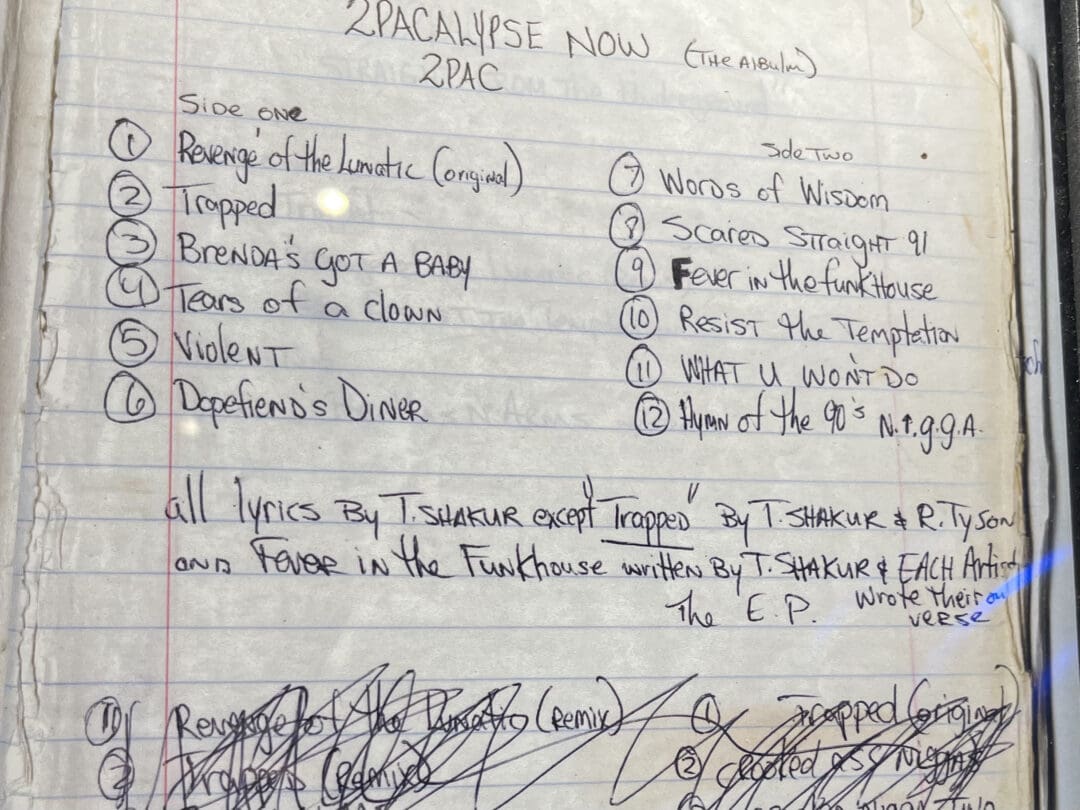 For some, Tupac was a hardcore street gangster bent on street justice and party animal leading the youth down an immoral path.
Yet, for many others, his artistry stretched beyond the stereotypes presented by the entertainment industry, unveiling a prolific genius bent on changing the course of humanity while constantly empowering inner cities with his charismatic energy and words of affirmation. This exhibit proves that within one person, there could exist both.
With over 75 million albums sold worldwide, he is one of the top-selling artists of all time. In 2017, Tupac was inducted into the Rock & Roll Hall of Fame, making him the first solo hip-hop artist recognized for inclusion in his first eligible year.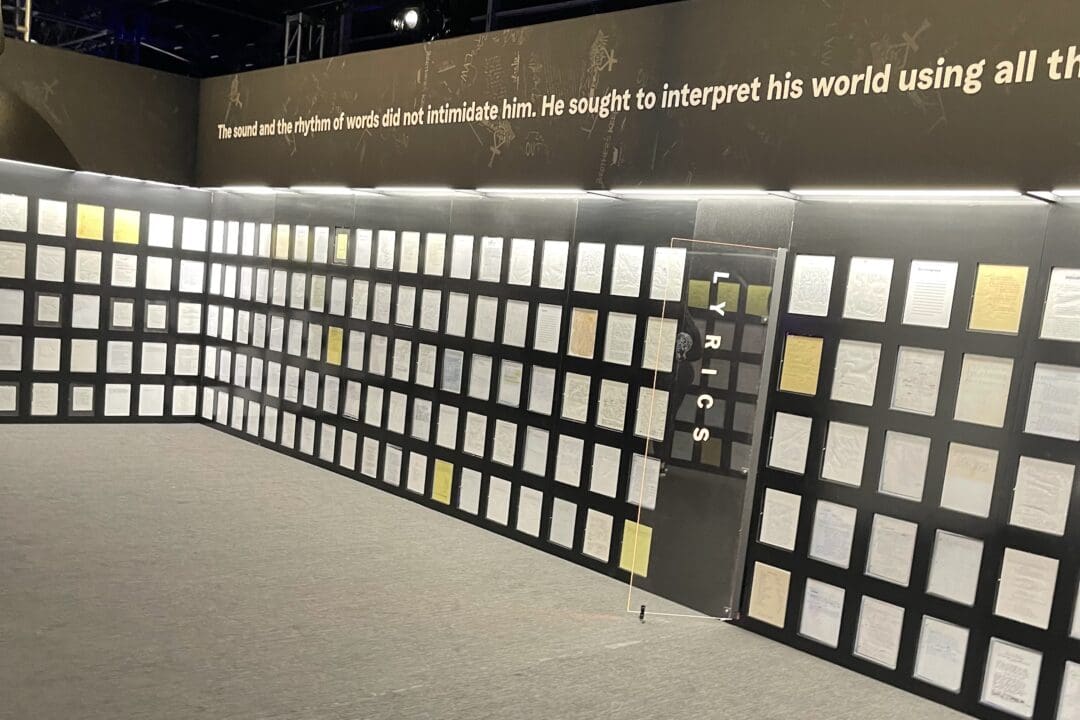 A brilliant lyricist and critical thinker, Shakur was a social observer and a political activist devoted to social change. Born to a Black Panther and named after a Peruvian revolutionary, Shakur seemed fated to reject authority and voice the disenfranchised. Tupac also found success and critical acclaim as an actor, starring in popular Juice and Poetic Justice films.
Tupac's Godfather and Special Advisor to the Estate Jamal Joseph said, "Afeni was the baddest Black Woman to walk the planet. She raised awareness and shifted the atmosphere wherever she went. Tupac's brilliance shined brighter than the Sun. He lived and moved with the creative – revolutionary- fearless-passion-fueled speed of a comet. Afeni and Pac challenged, re-imagined, and transformed history."
WMWIF is a creative collaboration led by Chief Curator & Vice President of Curatorial Affairs at The Rock and Roll Hall of Fame, Nwaka Onwusa and award-winning Creative Director Jeremy Hodges and his firm, Project Art Collective.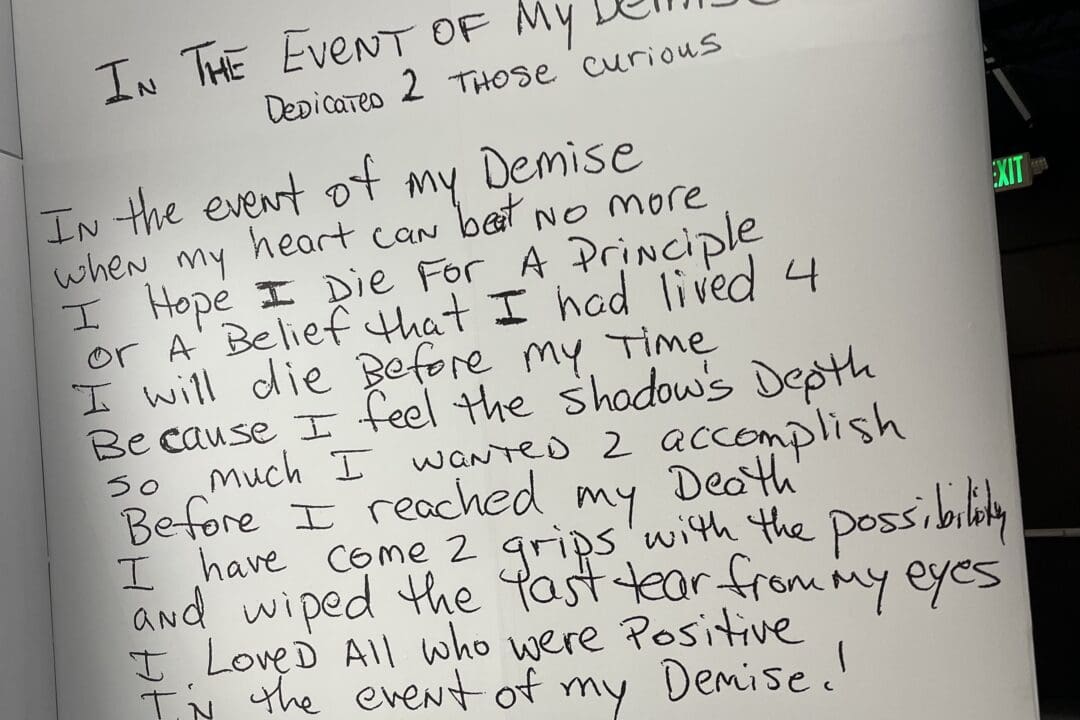 "It is a privilege to be a part of such a monumental project", Hodges said. "Tupac Shakur was my Malcolm; he was my Martin, and to build an experience that honors such a prolific man, cannot be summed up in words. We wanted to create a memorable experience that will inspire you to be better than when you walked in, all while leaving you with the knowledge that he was a true revolutionary spirit."

The Estate sanctioned museum experience, produced in partnership with Round Room Live, CAA, Universal Music Group and Kinfolk Management + Media, is slated to visit a limited number of US and international cities over the next few years.