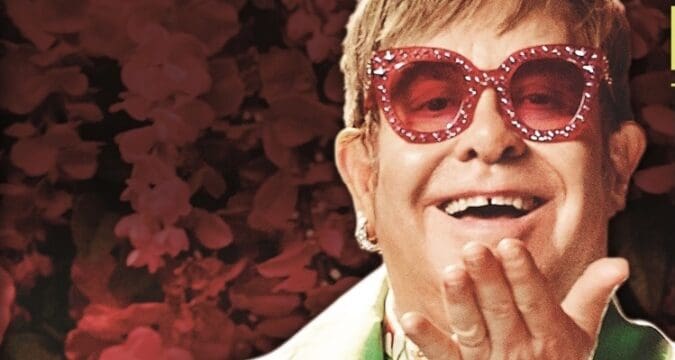 It was with great excitement that Sir Elton John announced the final dates for his award-winning Elton John Farewell Yellow Brick Road: The Final Tour in North America and Europe.

Imagine the excitement when DTLA Weekly first found out Elton was concluding his world-famous tour overlooking our great city at Dodgers Stadium?
The Final Tour will start where Elton lives, with tour stops in Europe in major cities such as Milan, Liverpool, and Paris. Elton will then sail the high seas (or take a jet) to North America, playing in major cities including Vancouver, Toronto, East Rutherford, Chicago and Los Angeles.

The North American stadium run will kick off at Citizens Bank Park in Philadelphia on July 15, 2022 before concluding with back-to-back performances at Dodger Stadium in Los Angeles on November 19 and 20, 2022.

But, why has the Musical Royal One, Sir Elton John chosen to take his final bow at Dodgers Stadium?

Yes, of course he's a Dodgers Fan, and yes, the view of Downtown is worth the voyage across the world.
Yet, it seems Sir Elton has a soft spot for our location that links back to his iconic performance at the historic venue in October 1975.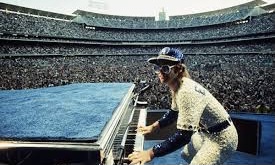 It was there a young Elton John hit a musical grand slam with two nights of sold out performances, shimmering away while singing and pounding in his magnificent piano topped with Astro turf.

In sequenced Dodger Blue and signature specs, Elton performed hit after hit from two back to back best selling albums of the year, while making American history. Elton John will be returning for his grand finale performance at Dodgers Stadium to pay homage to the most defining moment of his mega star career.

Here's what Elton had to say,
"Hello, all you wonderful fans out there. I'm coming to you today with an announcement I've been working towards for, well, all my life: the shows that I announce today will be my final tour dates ever in North America and Europe. I'm going to go out in the biggest possible way, performing at my very best, with the most spectacular production I've ever had, playing in places that have meant so much to me throughout my career. Whether it's next summer in Frankfurt or at the legendary Dodger Stadium for the grand finale in the United States, I can't wait to see you all on the road one last time. This has been an incredible tour so far, full of the most amazing highs, and I look forward to making more wonderful memories with you at these final shows. To all my friends down under, We'll be seeing you too. Thank you and I look forward to seeing you in your town."
Recently winning the 2021 iHeartRadio "Golden Icon" Award, the tour has also received top accolades including the 2020 iHeartRadio Music Award for "Tour Of The Year," 2020 Pollstar "Major Tour of the Year" and the 2019 Billboard Music Award for the "Top Rock Tour."The Elton John Farewell Yellow Brick Roadway Tour kicked off to a sold-out crowd on September 8, 2018 and has since received rave reviews around the world.

The critically acclaimed show is said to take the audience on a magical journey through his incredible 50-year career with never-before-seen-photos and videos, all set to the tune of some of Elton's most beloved songs from his legendary catalog including, "Bennie and the Jets," "Rocket Man," "Tiny Dancer," and "Philadelphia Freedom." www.EltonJohn.com/Tours.