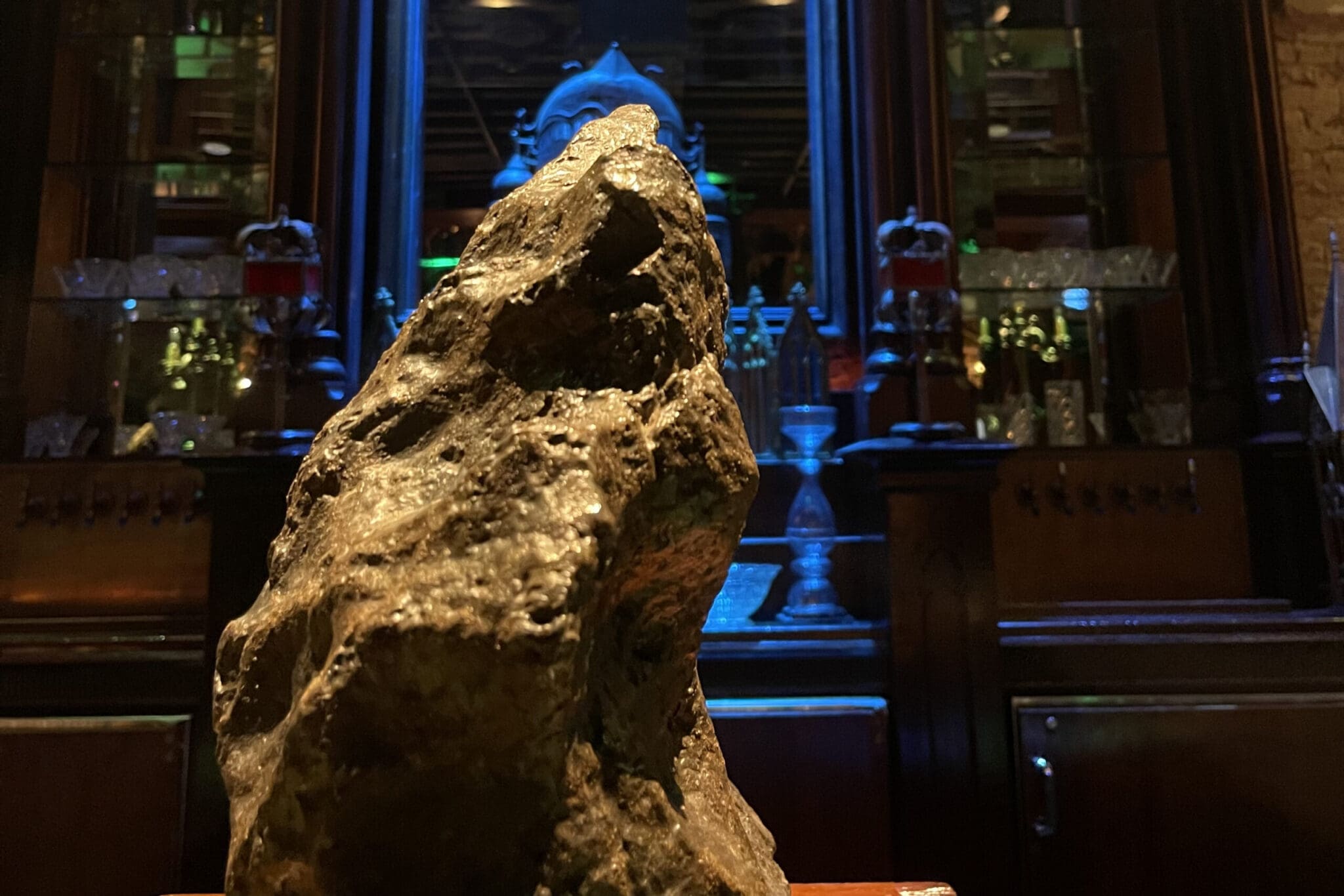 All Aboard! The most anticipated NYE party of the year is, by far, the reopening of Clifton's Republic.

With VIP treatment, ringing in new beginnings at Clifton's with an open bar, legendary DJs, live entertainment, buffet, and passed bites signifies the resilient spirit of Downtown Los Angeles.
Founded in the 1930s by humanitarian Clifford Clinton; Clifton's Republic, formally known as Clifton's Brookdale, was the oldest surviving cafeteria-style eatery in Los Angeles.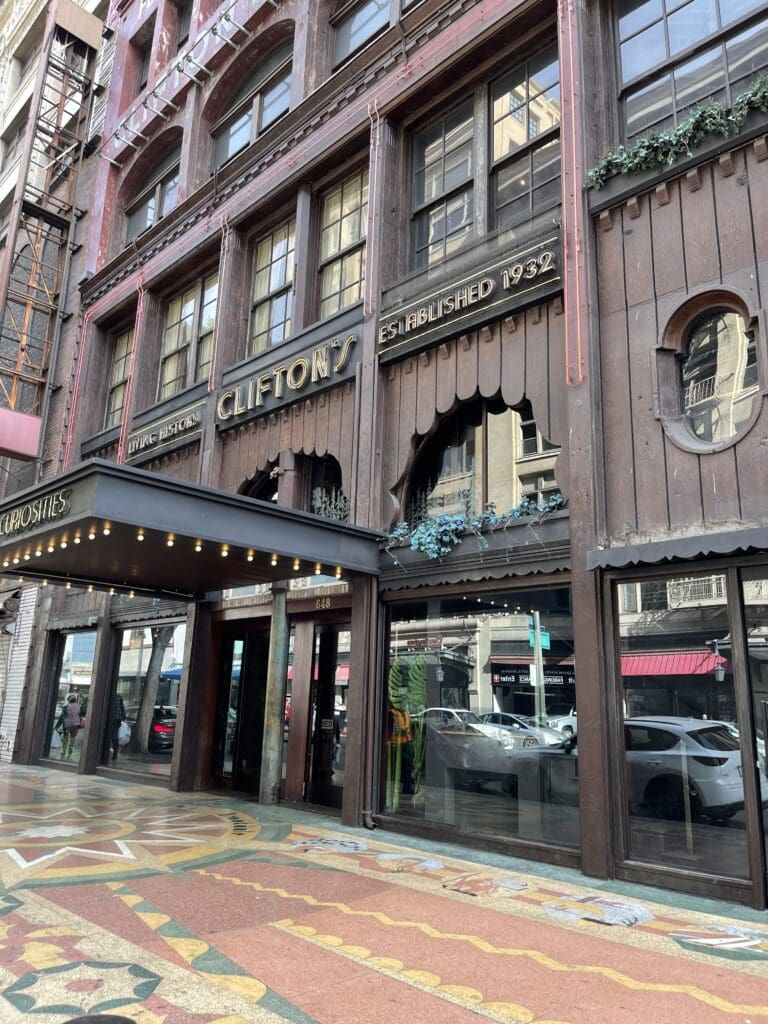 During the depression, Clifford Clifton would use donations collected from the main room's fountain, along with leftovers, to feed the poor. At Clifton's, no one went hungry.

Sign up to receive our popular Get2DTLA Newsletter
Clifford Clifton also took on corruption in City Hall and fought world hunger before his death in 1969.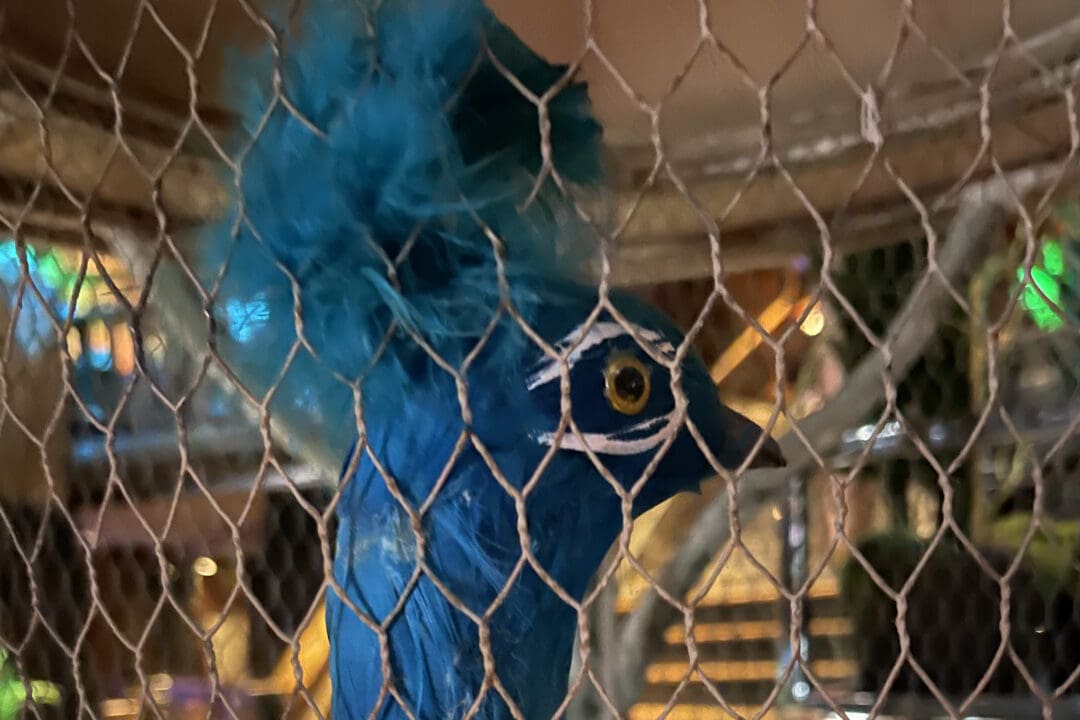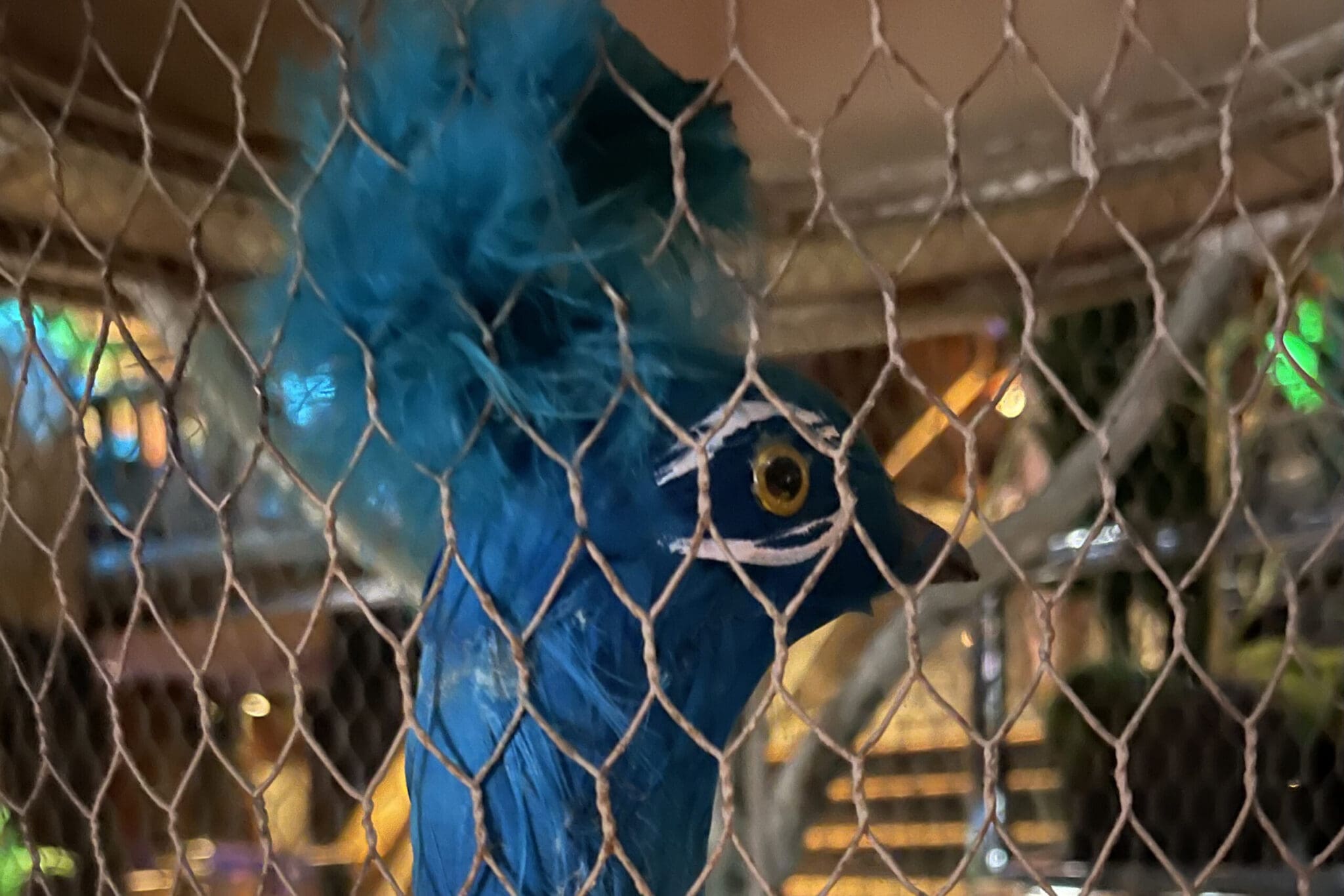 As time took its toll on Clifton's old building, time traveler and father of Downtown restoration, Andrew Meieran took on the famed cafeteria in 2011 with a promise to restore it to its original glory.
Rightfully so, there was no one better suited for the job than Meieran, whose passions in previous years had led to the successful restoration of the Edison Lounge, located in the basement of the historic Higgins Building.
When the remodeling was complete in 2018, Meieran reopened the doors to a fantastic new wonderland. Inside Meieran's Clifton Republic, guests were encircled with Curiosities on four different levels, each as fantastic as the next, all with the ability to transport them to another time and place.
Peacocks, preying mammals and prehistoric beasts, as frozen in time as were some of Clifton's 200-year-old time clocks.
Here was a place where antique murals, Champagne, and billion-year-old meteorites were associated. A place reminiscent of a time made lively by tunes played on the phonograph, yet in modern-day Clifton's Republic, stages of live bands could easily tempt one into dancing the Charleston.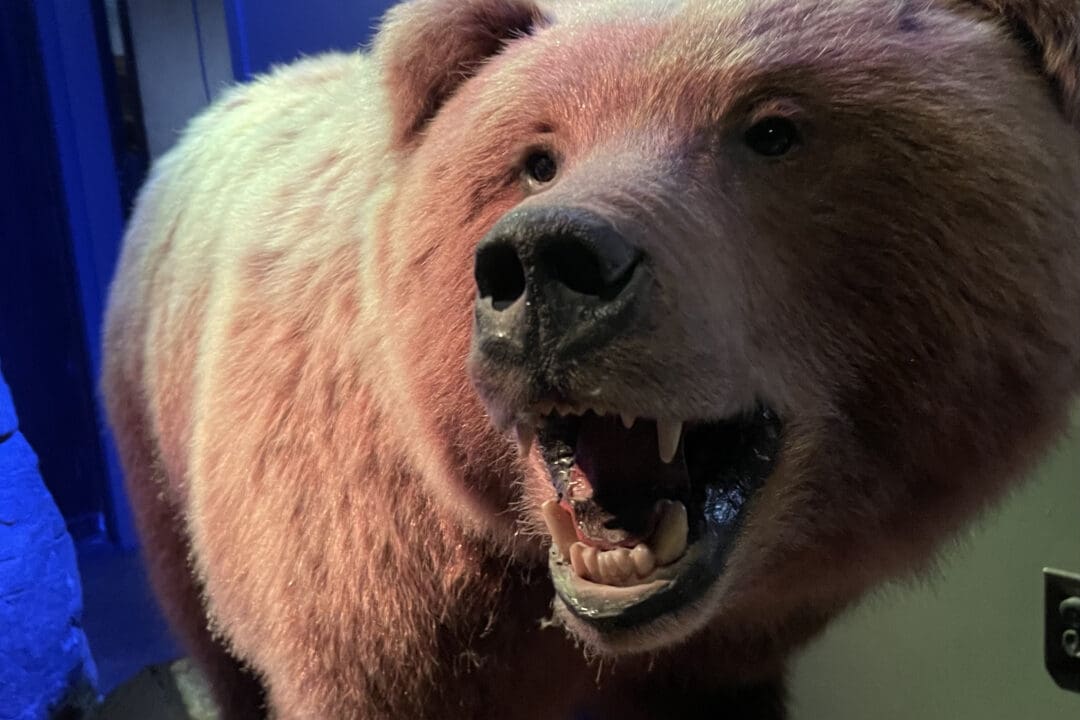 Lions and Champagne and bears oh my! Clifton's Republic is three parts campground, five parts museum, two parts Speakeasy– and as a whole, extraordinary.
At Clifton's Republic, there were so many gathering coves delightfully decorated with Meirien's priceless collections, chandeliers, Edison lamps, antique furnishes, taxidermy, and paintings; each visit becomes a new experience, a new land of discovery. One could spend time exploring every turn within the massive multi-level, multi-room fantasy or nest themselves quietly high above, hidden within the branches of Clifton's soaring four-story Monarch Redwood Tree.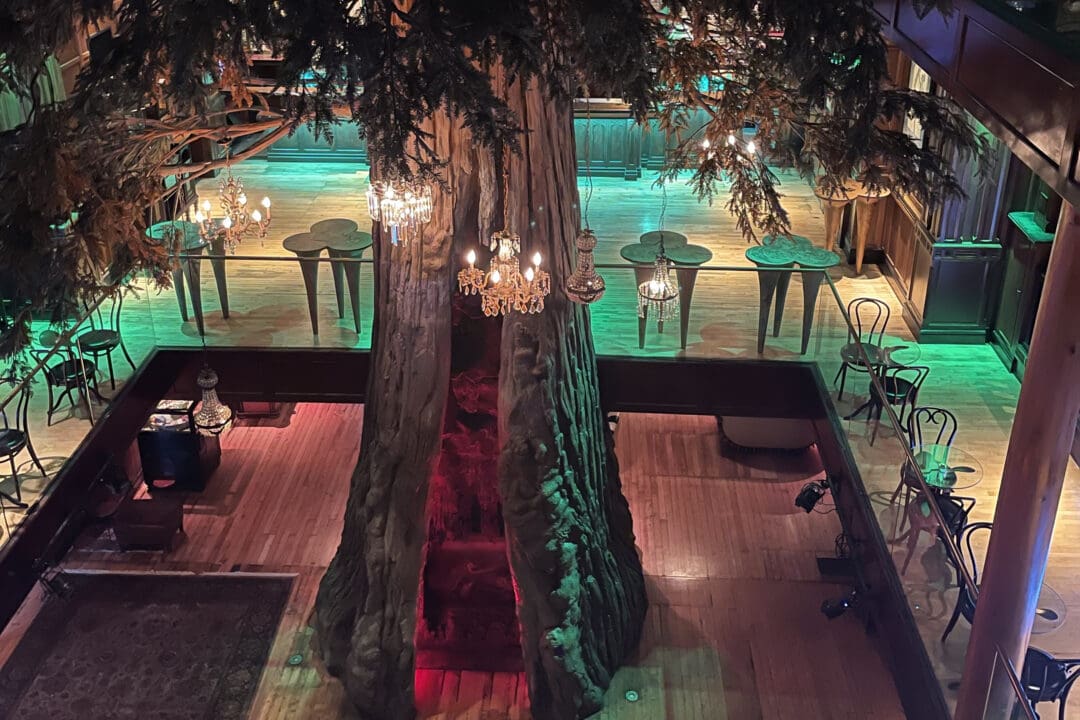 Meieran Clifton's Republic was a hit!
Tragically, because of Covid, after years of successful festivities, captivating burlesque, and live music from the days of yesteryear, Clifton's had remained closed to the general public …until now.
What's in Your Cards?
There will be plenty of parties to choose from this New Year's Eve, but only one with enough splendor, excitement, romance, and jubilee hidden behind every door.

VIP tickets include expedited access, an OPEN BAR featuring Champagne and Cocktails (subject to legal restrictions and requirements), as well as a specialty dessert buffet, and passed small bites throughout the evening.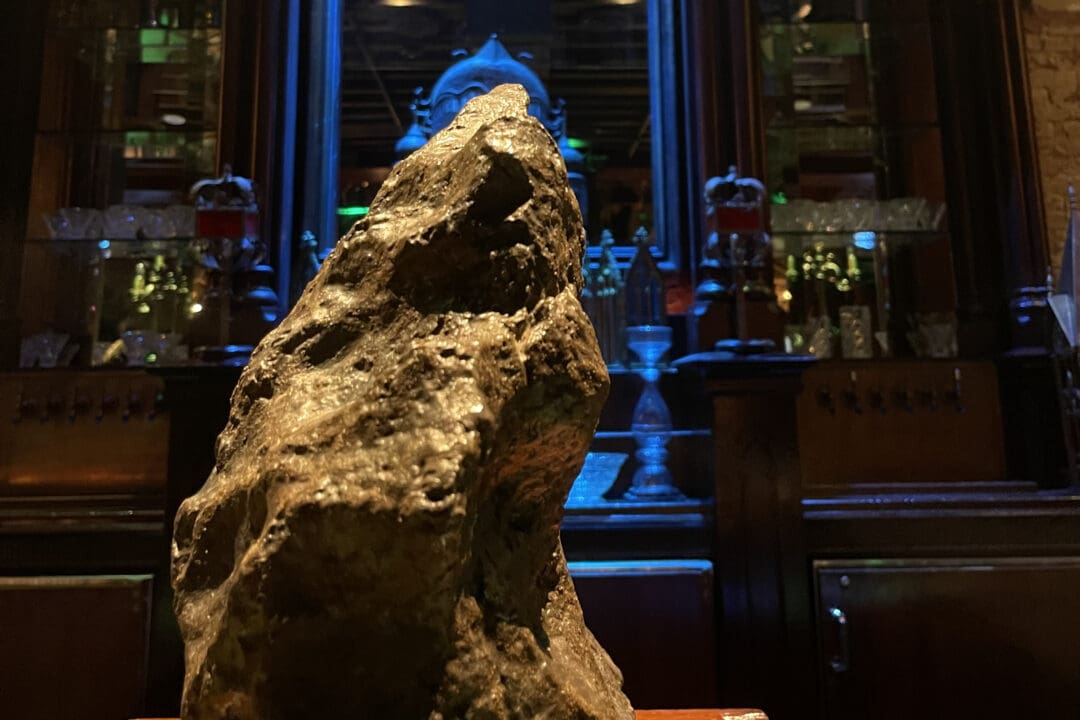 Dapper attire and happy feet required!
CocoTiki LAs most popular live Polynesian entertainment company and their wondrous array of performers, dancers, and dazzling aerialists return to Clifton's to stun and amaze this New Year's Eve.
Within the Brookdale Ballroom overlooking Broadway, guests will discover swing scene high kicker, DJ Sailor Mike, and live performances by werewolf skeletons Marquis and the Rhythm Howlers!
Behind the looking glass, within the VIP Pacific Seas Tiki Room, Lexi Stellwood and DJ Svetlana Voice promise to transport guests to a tropical oasis.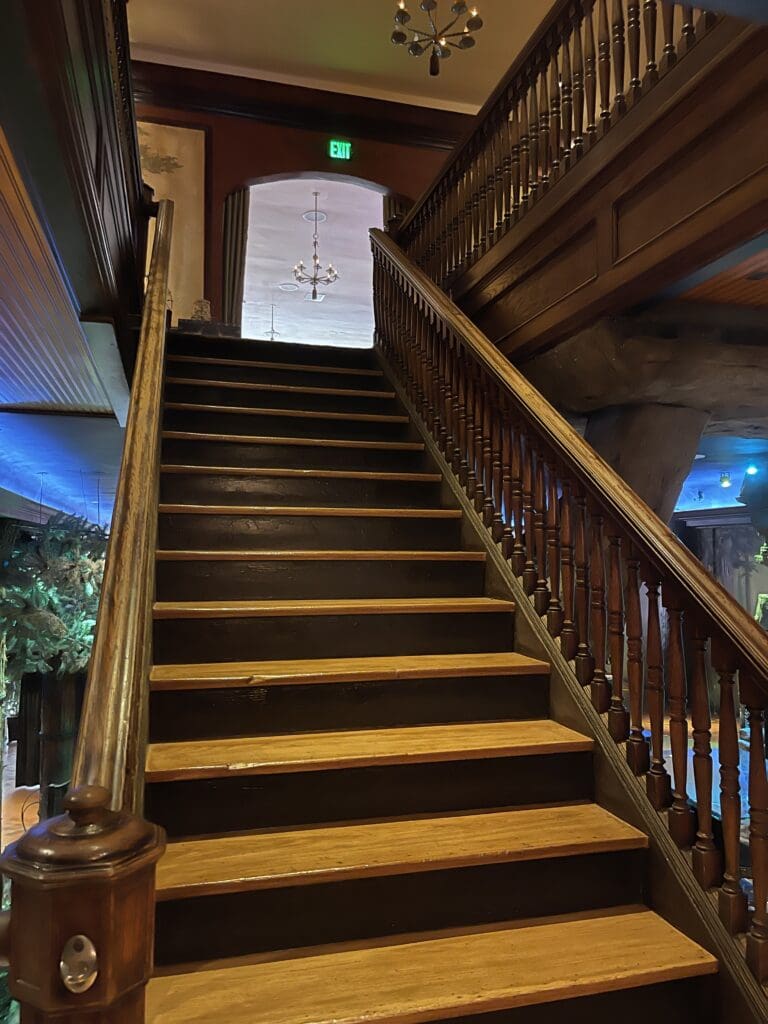 When the clock strikes 12, Rob Garza (Thievery Corporation) will spin following opening sets by SAAND and Johnnie King at the base of the iconic Monarch tree!
The Reopening of Clifton's on such a special night around the world not only reminds us who we are, but establishes what we are willing to become in the years ahead.
Clifton's will be announcing their full public re-opening later in January– with the reintroduction of the fabled cafeteria and nights of wonder within the long awaited Shadowbox coming soon!