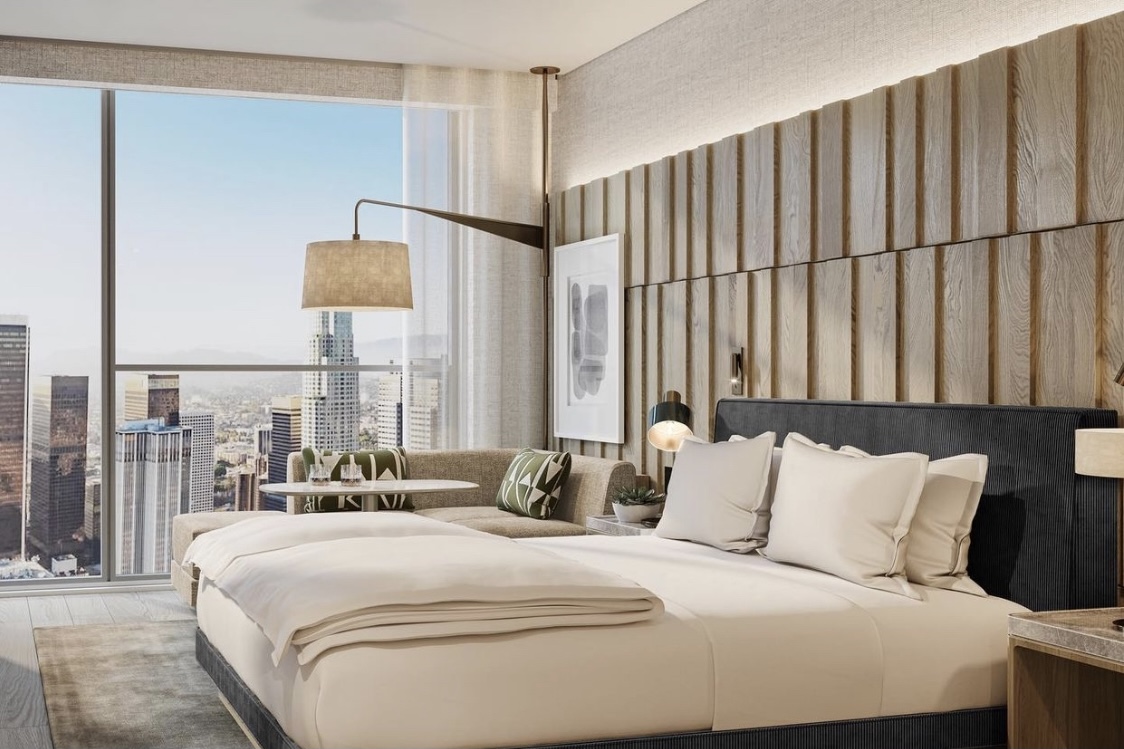 Yeah DTLA, Valentine's Day is almost here, except with gas prices and the Covid Scrooge; you might not be leaning towards that fancy dinner coupled with parking, candy and flowers.

But that should be no reason to give up on love and romance, especially when there are so many great places for romance in the city. Here's a list of 10 Great Dates PLUS Added Romance.
One. Smorgasburg of Love at Grand Central Market

In the beginning…God created Downtown and then, Homer Laughlin Sr., a former Civil War veteran turned dinnerware mogul, bought the land in 1896 and commissioned architect John Parkinson of Union Station and City Hall fame to build the six-story structure on the site. What began as an apartment store has since filled with dozens of delicious food vendors, some of which cater to long lines and die-hard fans all year long.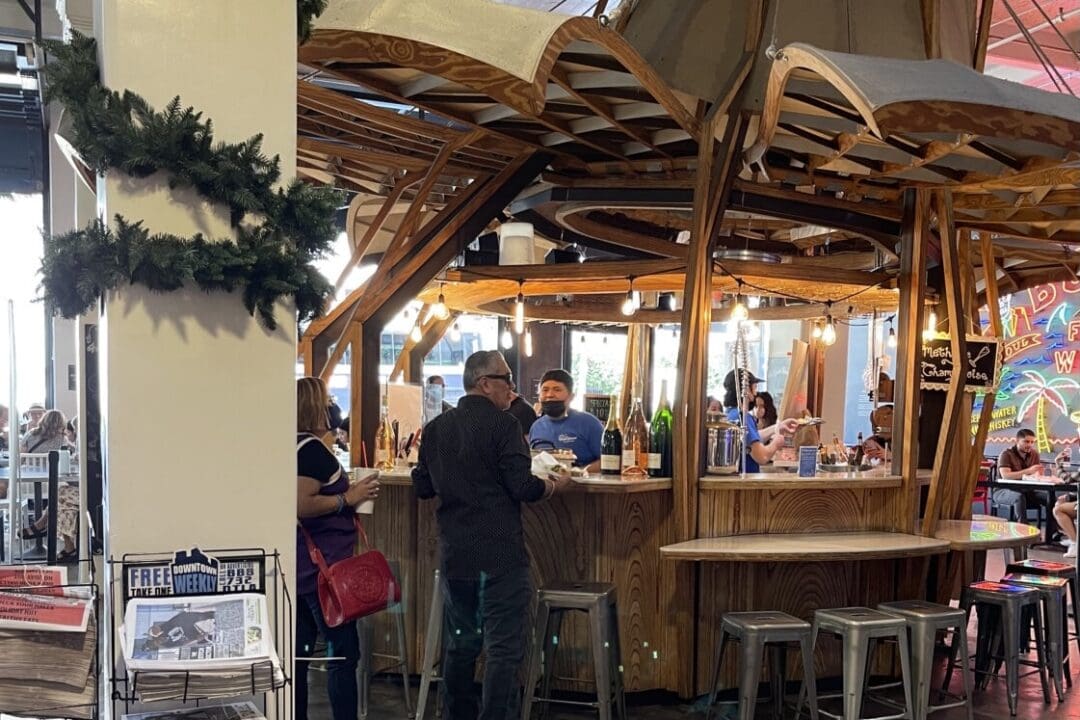 Everything about GCM screams "bring a date" as the two of you explore the enormous farmers market's variety of savory food and beverage options. From pasta to deli sandwiches, you'll find it all at GCM.
For added romance, we suggest visiting the Oyster Man.
The Oysterman serves freshly shucked oysters, ahi, scallops, and select wines inside a handcrafted wooden kiosk called The Oyster Gourmet. When the Oysterman is around, the canvas flaps of the rounded kiosk open as high as the ceiling. When entering or exiting on Hill Street, it's hard to miss.
As the zany neon display illuminates your freshly shucked pearly love gems, take the time to let your date know you've planned a surprise… then escort them across the road to Angel's Flight for added romance you can only find in the movies. La La Laaa.
Two. Bet on Love at CryptoCom Arena at LA LIVE
It's rumored the most expensive naming rights deal in sports history was made right here Downtown at Crypto.com Arena.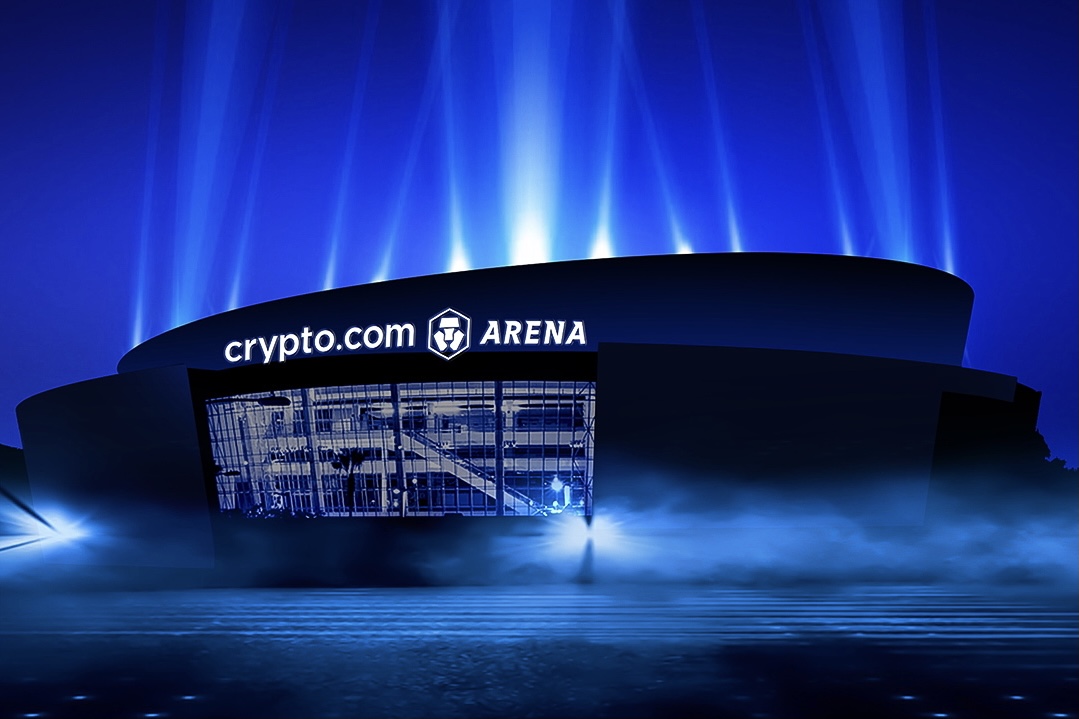 Although the Staples Center name is gone, love is still very much in the air at the LA LIVE entertainment site.
What could be more romantic than watching your team win? … but careful they don't lose the game; it could ruin the mood.
For added romance, make a pack with your date. Let your date know that if their team wins, there will be a night of celebration at the LA LIVE restaurant-bar of their choice. If their team loses, they'll be a short walk of shame for eye-opening coffee.

Three. Vegans Need Love Too at Au Lac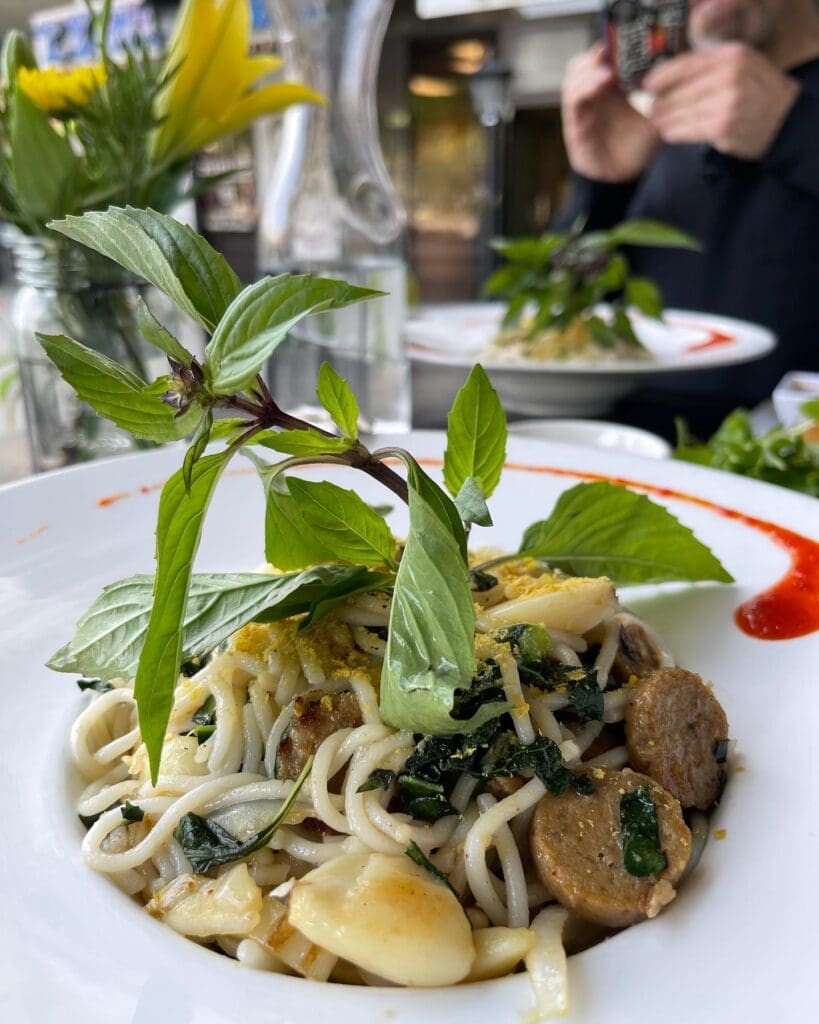 If your date is vegan, they'll be no messing around when it comes to what they will and will not eat. Trouble is, finding a great vegan restaurant in Downtown LA with the class and style to impress any date is not that easy. Romantic dinners must come with ambiance. When Downtown thinks of romance and vegans, we think of Au Lac on Bunker Hill.
Au Lac is everything we love about being vegan. Nutritional meals without sacrificing taste. Chef Ito is known for serving dishes as delicious as they are beneficial to your health.
There are other fish in the sea, and you can find them here in the genius behind Au Lac's crispy calamari mushroom rings; such a complete substitute in flavor and texture you'll be hooked.
For added romance, we suggest a short walk north to the Music Center. That's right, you've acquired two front row seats at the Ahmanson Theater at 8, but first, a skip through the water fields and a quick glance at the lights of City Hall from the Music Center Promenade.
Four. Pick a Rooftop! Any Rooftop…
Welcome to downtown Los Angeles, a mega-metropolis. Here we are home to some of the tallest buildings in the world. From our city skyline, you can view the snow caps of Mount Baldy to the whales in the Pacific.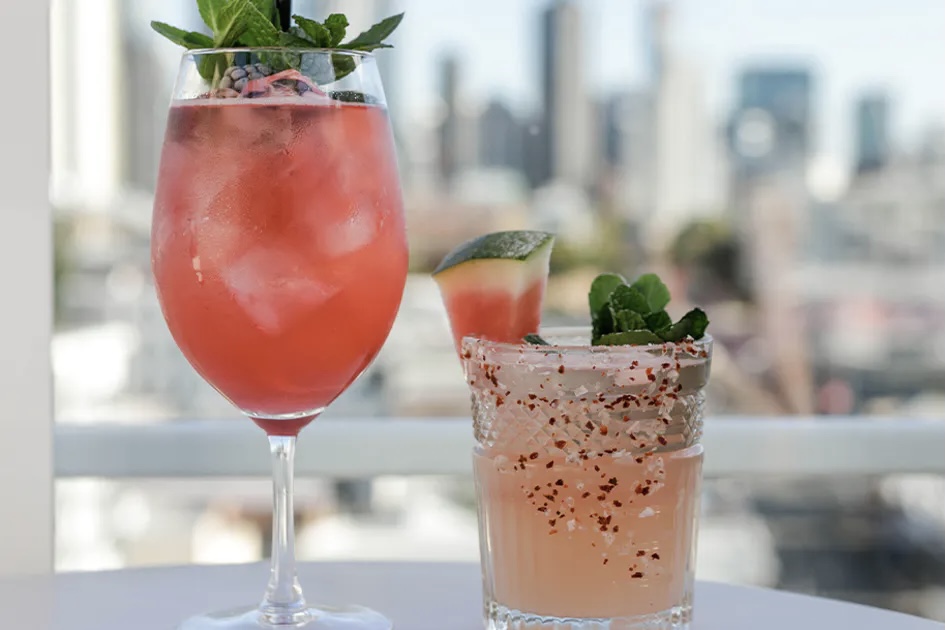 You may also order fine dining cocktails and, in some cases …get your groove on.
Nothing is more romantic than two angels high above the clouds looking down on all the lonely, less fortunate souls that didn't make their way up to the heights of heaven.
For added romance, we'll just let the majestic views show you the way to true love. Studies have shown, in Downtown, dates on the ground level tend to be mostly plutonic; dates underground can scream a one-night stand. Yet, dates high above the city suggest long-term and even marriage commitments, chose wisely.
Five. Lions and tigers and dinosaurs, oh my! at Exposition Park.
We know, this sounds like a day for kids. That's precisely why we added it to the list.
There are plenty of single parents out there that are still up for a date. They nor their kid should go without a fun outing in a romantic city such as ours.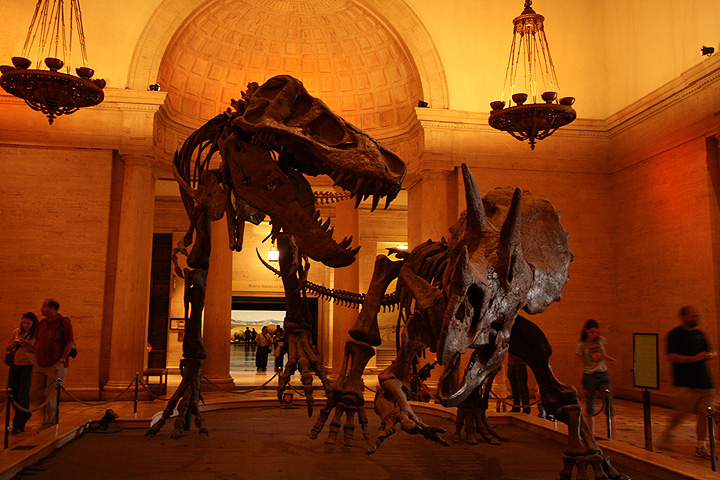 Exposition Park is a 160-acre campus of fun incorporating science, math and technology with the California Science Center, California African American Museum, and Natural History Museum.

Life-sized airplanes, rocket ships and dinosaurs remain. Exposition Park is a kiddie haven.
For added romance, visit the California Science Center IMAX Theater. Their family-oriented feel-good movies lighten any heart and keep a child's attention in 3D. Innocence and delight are the keys to the locks of love.
Six. Serenade Your True Love at Walt Disney Concert Hall
If marriage is what you want, then marriage is what you'll get almost every weekend at the Walt Disney Concert Hall.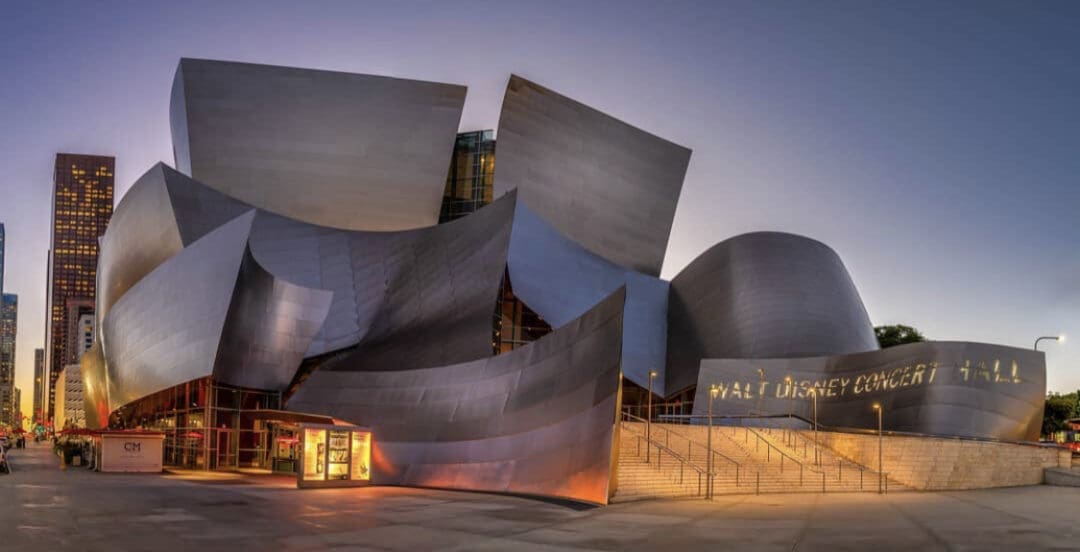 The oddly curved metallic site, designed by Gehry, is famous for newlywed photoshoots complete with entire wedding parties. Better yet, you don't have to be married to capture your most romantic moment at Walt's.
For added romance – lose yourself within the twisting labyrinth that lays within the surrounding boundaries of Walt Disney Concert Hall, then profess your love on the stone steps of Walt's hidden amphitheater with a gentle serenade.
Your soul mate will be the date who doesn't desert you while you're singing your heart out.
Seven. Scavenger Shopping Spree at Sante Alley
Why not spend an afternoon shopping for treasures together at the Sante Alley?
Nestled in the original Fashion District between Maple and Sante Streets, you and a date can find excellent bargains on everything from trendy apparel to toys and accessories with over 150+ retailers lining the iconic Sante Alley for three consecutive city blocks.
For added romance, split up for an hour or so and go on a shopping spree scavenger hunt for your date. Make a list of like items and see who comes back with the funkiest purchases. Then promise to wear the outfits again on the next date. Or just split up to buy each other a gift and swap them out right there at Downtown's most famous alley swap meet.
Eight. Besame Mucho at Olvera Street
Olvera Street is the oldest destination in Downtown and the origin site of the City Los Angeles.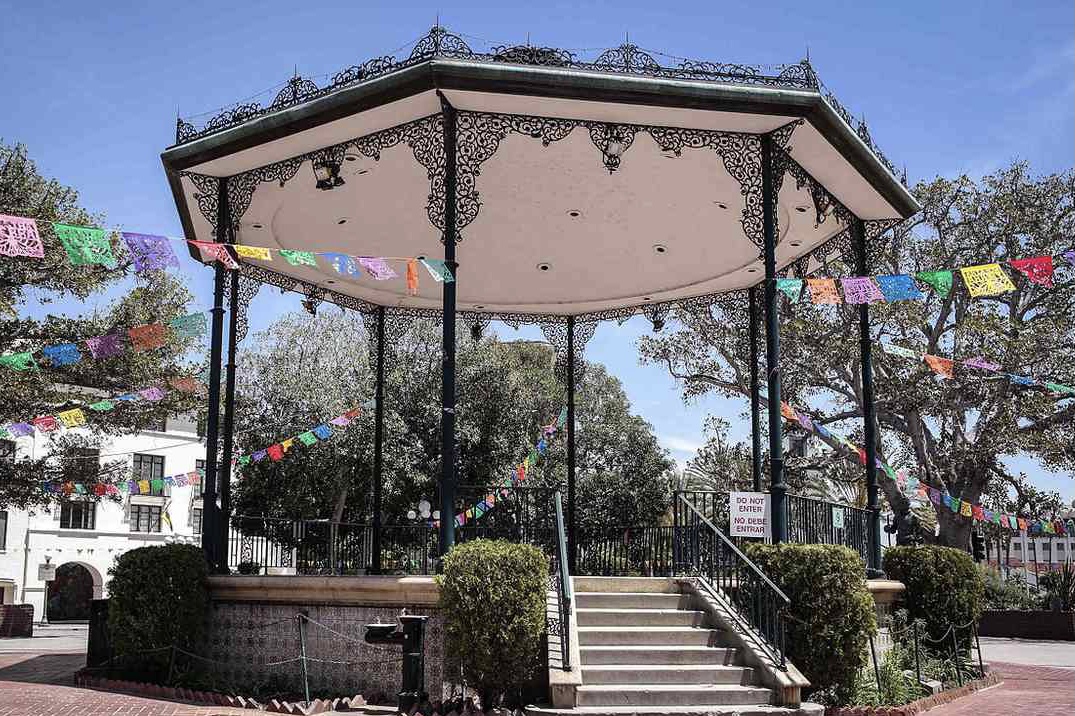 Upon its plateau exist the El Pueblo de Los Angeles Historical Monument. Once a Spanish settlement, since, Olvera Street transformed into the major tourist attraction and Latino Cultural hub we visit today.
Don't be surprised if you find yourselves dancing beneath the matriarchal Olive Tree at the center if the grand promenade. There's always the drum of Aztecs and strum of the guitar Classico mixed in with the laughter of children and aroma of freshly crushed chilies.
Choosing an authentic Mexican meal the same way it was prepared over a century ago is easy, thanks to the many historic eateries on site. Day or night, Olvera Street brings our city's romantic history to life.
For added romance – Request a private serenade from a wandering mariachi trio. Their talents are unmatched, and they always hit the right notes for Latino love ballads. Besame Mucho?
Nine. The search for the Batchelder's Lost Dutch Chocolate Shop.
If your date happens to be into admiring the historical monuments Downtown, you're bound to run into dozens of sightseers just like you, full of love for our architectural wonders.
Yet, like any hidden treasure, true love isn't always easy to find. Such is the case with one of Downtown's most lovable historical monuments, Earnest Batchelder's 100 Year Old Dutch Chocolate Shop.
Without revealing its hidden location, we can say this, Ernest Batchelder must have truly understood the power of chocolate when it comes to romance.
In the 1920s, early in his career, Batchelder was given a commission to create the tile mosaics for a newly constructed storefront on 6th Street.
What Batchelder created, like love, has withstood the test of time. Inside the chocolate shop are thousands of his signature amber-colored ceramic tiles forming arches, pillars, countertops, and undamaged mosaics. Untouched for decades, the shop has an uncanny fresh look, although it may be damp and a bit chilly towards the rear.
Batchelder lined the walls with a series of perfectly preserved mosaic masterpieces. Priceless today, each slab tells a story of Dutch families, servicemen and rural livestock going about their day-to-day.
Today, hidden behind an ordinary rustic rollup door, the abandoned shop caters to a select few for filming and small tours.
For added romance – If you can obtain a guide or happen to stumble upon the chocolate shop when its doors are open, waste not a minute before stepping inside. Finding a hidden treasure in the heart of Downtown has love written all over it.
Ten. Get a Room!
Ah…the stars are aligned and the mood is ripe. After months of dating, you're finally comfortable with each other and thinking about taking your relationship to the next level. Or if animal magnetism has you wanting to skip to the chase, we are not here to judge.
Instead, may we suggest you – get a room?
Yeah, we said it. Downtown Los Angeles is now the hospitality capital of the world. We have the highest hotel in the land, the grooviest hotel elevators, plush rooms like no other, and concierge to help with your every need.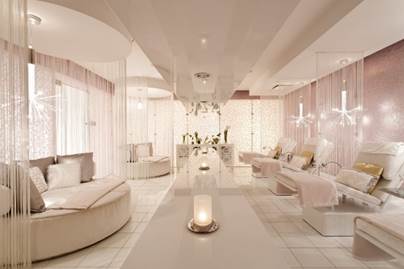 We purposely left out last year's Dinner and a Movie suggestion because in Downtown, not only do our hotels come with heated pools, room service and free cable, they also utilize the world's greatest Chefs. Every level of your relationship is rewarded at our hotels, from the first date to the honeymoon.
For added romance – The Ritz Carlton beloved spa recently debuted a wide range of new treatments explicitly tailored to detoxifying the body. Nothing says "I love you" like fine lava crystals, warming wraps, and a professional massage for two. And yes, there will be bubbly.