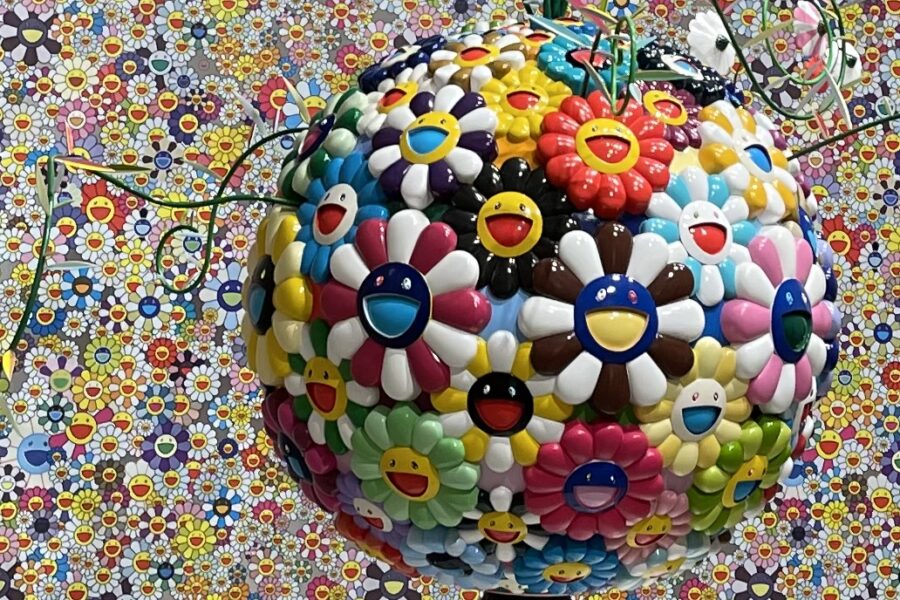 Takashi Murakami is one of the most widely recognized artists working today. His body of work traverses fine art, fashion, animation, film, and other commercial art.
Sign up to receive our popular Get2DTLA Newsletter
Murakami's expansive artistic universe will be on view in Takashi Murakami : Stepping on the Tail of a Rainbow, the artist's first solo exhibition at The Broad.
The exhibition, which includes all of Murakami's works in the Broad collection and key loans, features 18 works created throughout his career and new immersive environments developed in tandem with the artist and his studio, Kaikai Kiki Co., Ltd.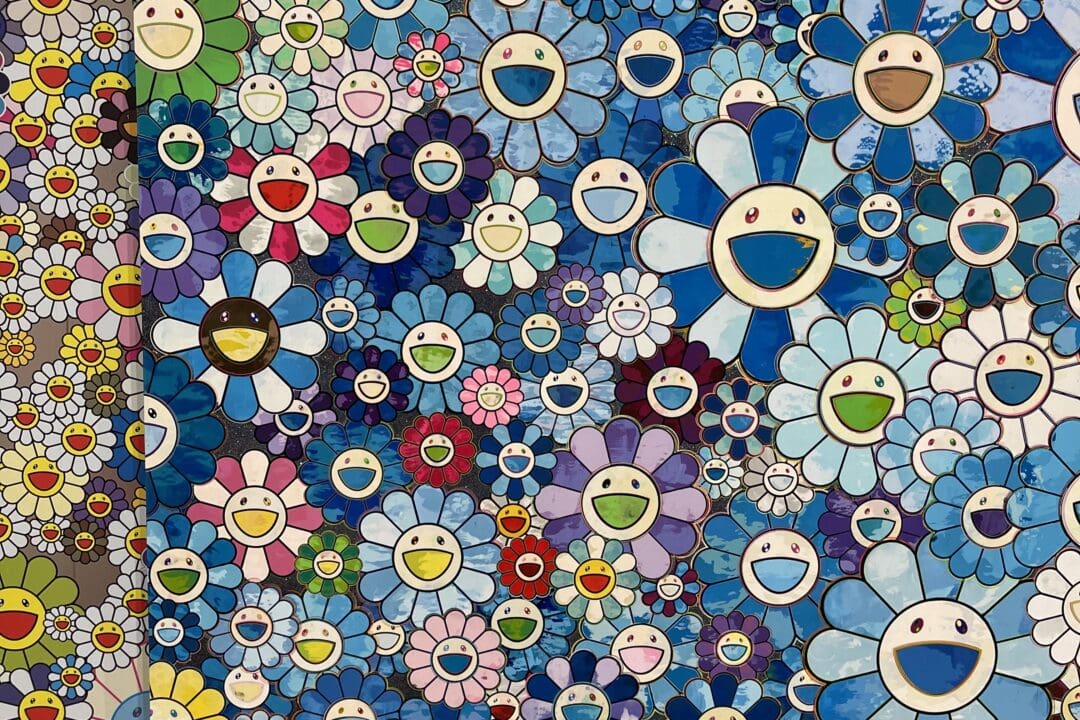 In these works, spanning sculpture, painting, wallpaper, and immersive installations, the artist explores subject matter such as globalization, postwar Japan, pop culture, and religious iconography.
Among the works presented are two of the artist's monumental paintings, the 32-foot-wide 100 Arhats (2013) and the 82-foot-wide In the Land of the Dead, Stepping on the Tail of a Rainbow (2014), and the 1999 sculpture DOB in the Strange Forest (Blue DOB) that features Murakami's iconic anime-inspired character Mr. DOB.
Image credit (top): Takashi Murakami, In the Land of the Dead, Stepping on the Tail of a Rainbow (detail), 2014. Acrylic on canvas. The Broad Art Foundation. © 2014 Takashi Murakami/Kaikai Kiki Co., Ltd. All Rights Reserved
This is Not America's Flag
Featuring over twenty artists, This Is Not America's Flag will spotlight the myriad ways artists explore the symbol of the flag of the United States of America, underscoring its vast, divergent, and complex meanings.
The Broad presents "This Is Not America's Flag: A Conversation on the U.S. Flag, National Identity, and Citizenship with Wendy Red Star, Apsáalooke + Tony de los Reyes + Stephanie Syjuco + Sarah Loyer" on the opening weekend of the special exhibition This Is Not America's Flag. The Broad's Curator and Exhibitions Manager Sarah Loyer will moderate a conversation among exhibiting artists Wendy Red Star, Stephanie Syjuco, and Tony de los Reyes.
Taking up key themes in the exhibition, panelists will discuss their use of the United States flag in their artworks and the flag as a symbol of individual and national identity. The discussion will examine the flag's simultaneous unifying and polarizing qualities as well as key historical and legislative touchpoints. Artists will speak to the engagement of history in their works, and what that might mean for the present and future.