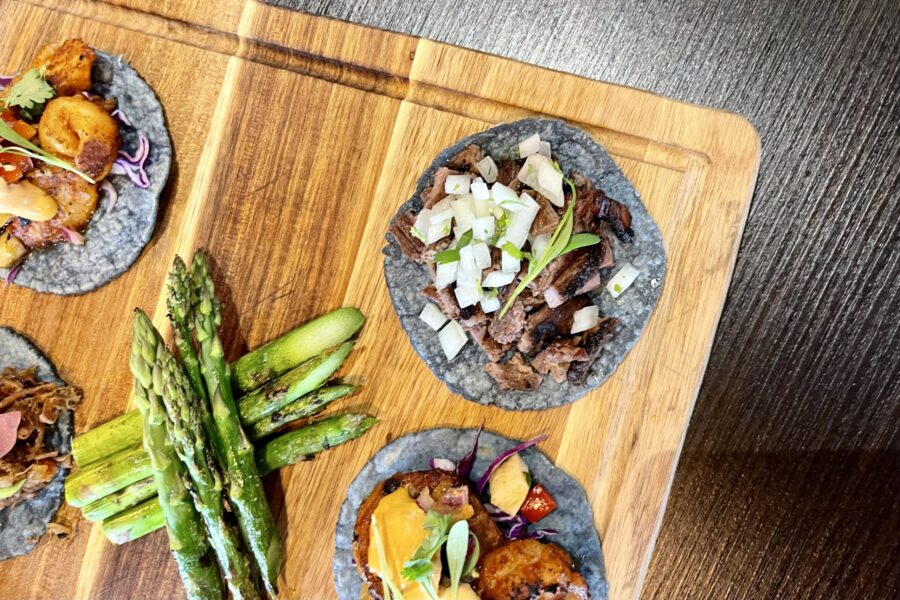 Situated at the base of the Higgins Building, connecting the Old Bank and Civic Districts, is one of Downtown's most treasured Mexican food restaurants, Dalia Cocina Mexicana.
Sign up to receive our popular Get2DTLA Newsletter
For some, Dalia Cocina Mexicana has become that go-to spot ranked high on local delivery apps for consistency and overall quality.
For others, every day is a new opportunity to dine at this neighborhood favorite that serves breakfast all day and becomes more and more festive by night.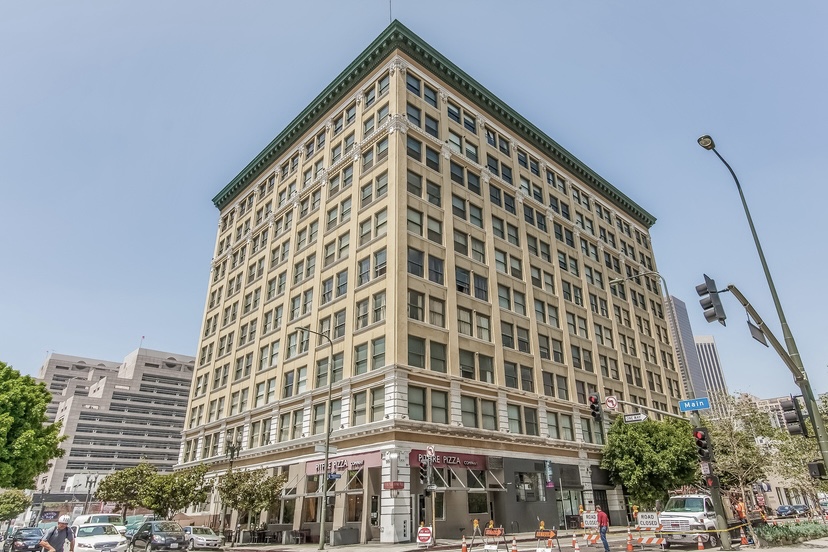 Dalia feeds all who have discovered their fresh, made-to-order menu during lunch rush, providing midday meals to familiar city officials and front-line workers from nearby civic office buildings. From the courthouse to the jailhouse, our city officials love ordering from Dalia.
By nightfall, Dalia provides a warm festive atmosphere for business meetings, sports fans, and families alike.
The aromas of Chilaquiles, Empanadas, plates of Carne Ranchero, and Salmon on Carrot Purée easily find their way to the second-floor area, perfect for hosting special or private events.
Get the day started or cap out the night; the beverage menu serves signature iced and hot coffees or foreign and domestic beers, individually or by the bucket.
Family-owned and operated, Dalia dishes are inspired by Grandmother Dalia. She would have been alive around the same time Irish-born Thomas Higgins commissioned Architects Haley and Martin to design and build this historic location.

Copper mogul turned property manager, in his heyday, "Tycoon Thomas" amassed a fortune.
In 1910 he turned the keys to his brand new lobby doors and let in waves of employees to man the offices within the massive 10-story, state of the art building that he claimed: "To be absolutely fire-and earthquake-proof."
Higgins would not only provide his workers with a natural air cooling system but a first-of-its-kind steam turbine heating system hidden deep in the basement below. As Higgin's empire and the town grew stronger, jazz echoed through the halls of the Higgins Building from the famous Harlem Alley below.
Over time, Higgins Building inhabitants would witness a decline of the area, the fading sounds of jazz as it drifted swiftly away from Downtown to South Central Ave, and the fading voice of Higgins, who died in 1920.
In 2007, time-traveling developer Andrew Meirien began restoring the basement at the Higgins Building, accentuating its historic fixtures and bringing in a few of his own. He brought back live jazz, swing, and burlesque inside his steampunk retro nightclub and named his club The Edison, after lightbulbs in the roaring 20s that would never, ever fade.
Want to know what else never fades?
The long-lasting memory of Dalia's signature taco flight.
Each Taco Tuesday, Dalia offers their signature ala carte tacos with fish, carne asada, carnitas, and shrimp varieties for $3 each. The pork belly taco could possibly be the best tasting taco in history, with Dalia grilled shrimp taco with mango salsa coming in a close second. www.daliacocina.com