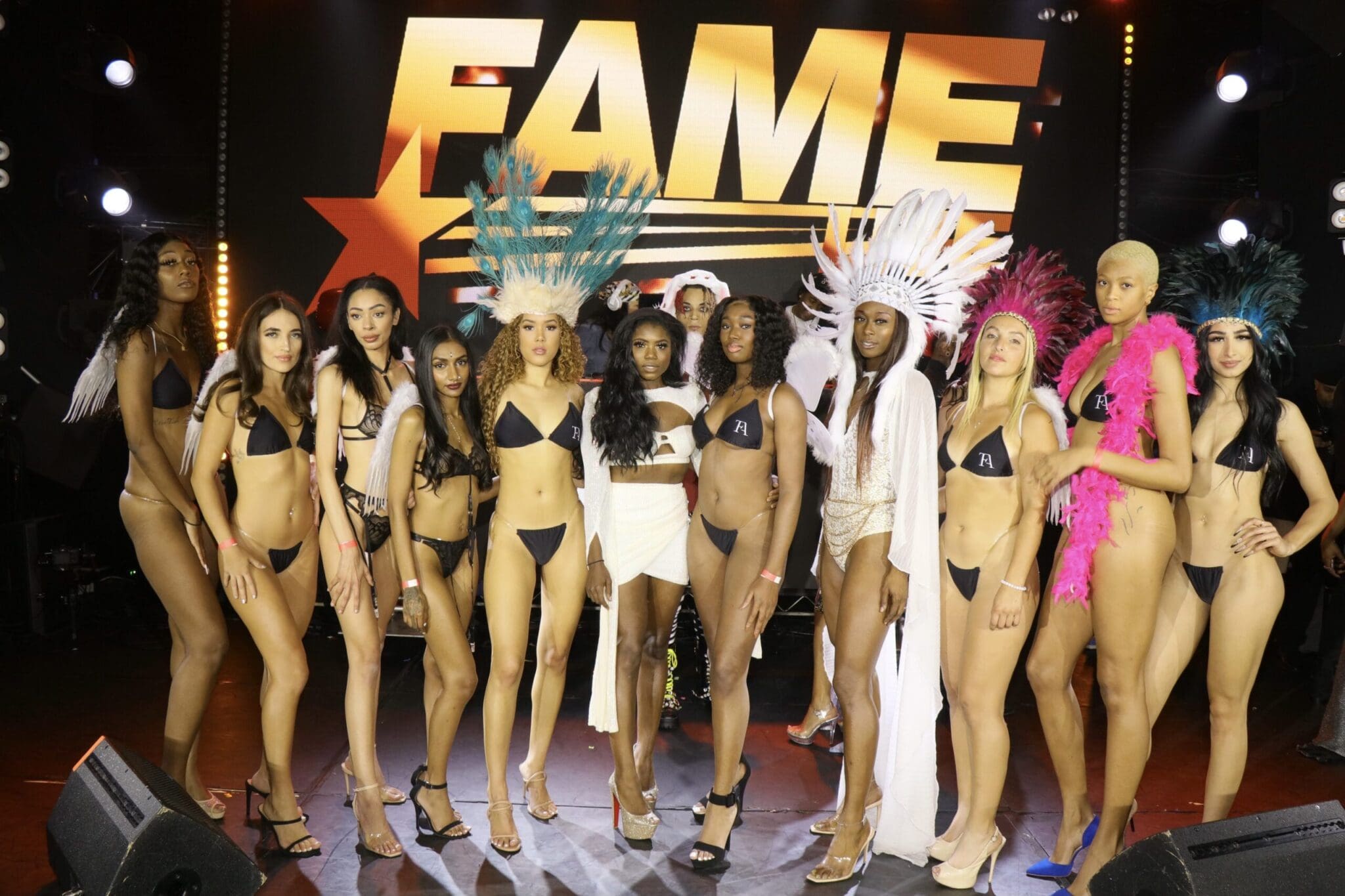 New York, Paris, London and now Downtown LA will have a chance to experience the phenomena that is Model Mafia, brought to us by Queen Sheba and her celebrity gang of elite fashion industry professionals.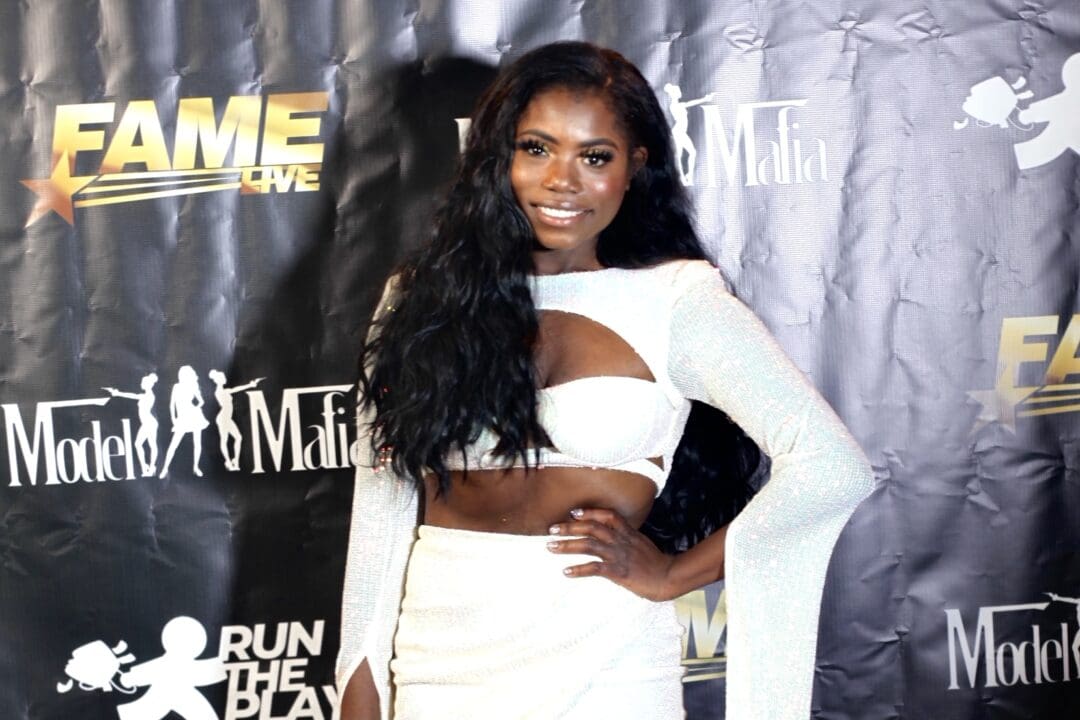 For over a decade, Queen Sheba has been casting and co-producing Hollywood nightclub events and top music industry videos for major acts like Juicy J and Wizkalifa.
One wave of her Royal Rolodex and your fashion show, photo or video shoot, or private event is fully infiltrated by flawless bodies, major celebrities, fashion industry pros, and hordes of tender audiences eager to attend.
Models both male and female, photographers, stylists, designers, cosmologists, fashion-forward performance artists, burlesque dancers and indie artisans; anything that has to do with the fashion industry, Model Mafia has got it covered.
Previously, Model Mafia "made" members would typically only see each other on the runway or during Model Mafias Bootcamp runway course. This year Model Mafia has teamed up with Trae Ireland and RTP Entertainment to invite all the Model Mafia crew to The Globe Theater in downtown Los Angeles.
Once a month, Model Mafia presents LA F.A.M.E. LIVE, by far Downtown's most fashionable and entertaining industry mixer.
Set inside the Globe Theater built for vaudeville back in 1913, stage lights are set while the balconies lend a birds-eye view to the stage and floor of fashionably dressed attendees below.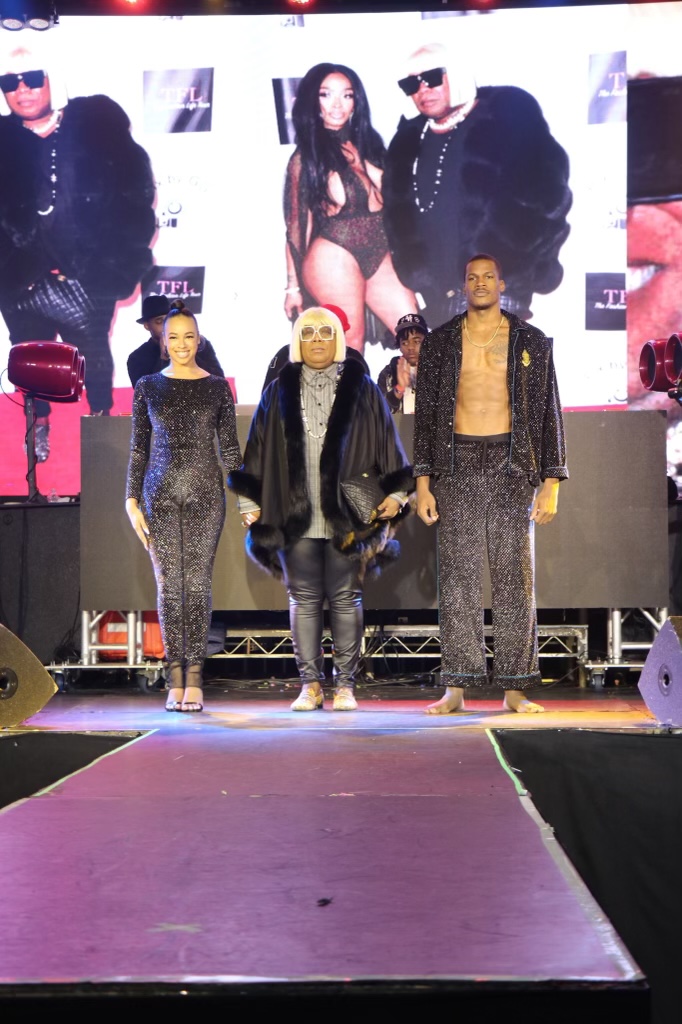 For early birds, LA F.A.M.E. LIVE begins with celebrity stylist and designer Sir Joe Exclusive, runway coach Toi Hardy, Naz Azad and actor-comedian Markice Moore offering year-round in-person fashion and style classes before each show.
The live performance portion of the event is a mixture of runway shows, burlesque, and musical performances from around the country. There is an air of unpredictability coupled with the desire to see what acts will take the stage next.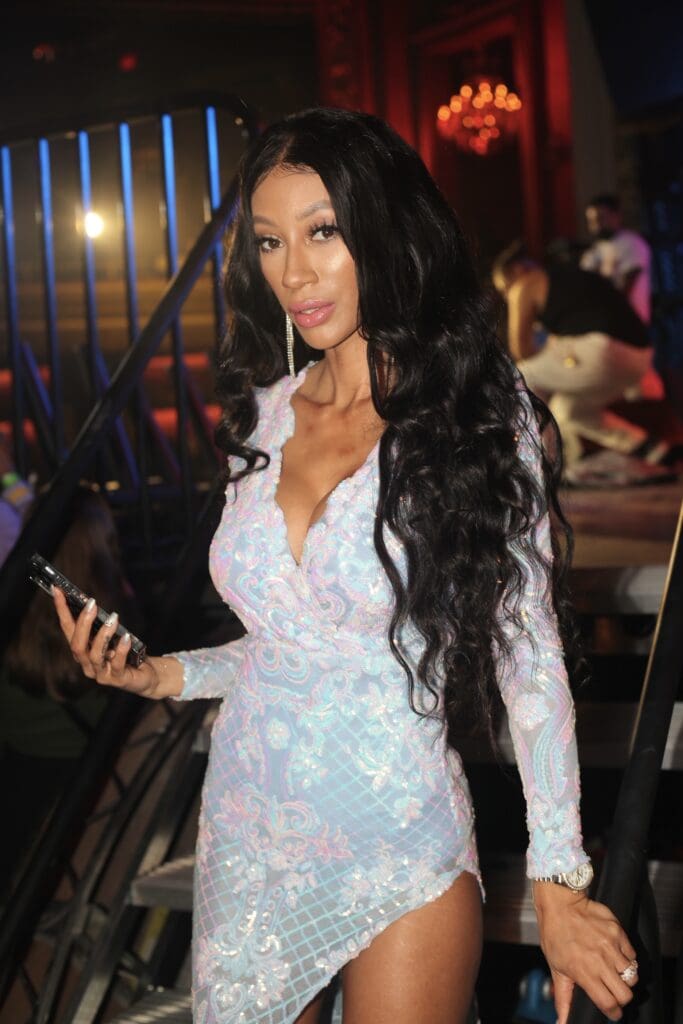 DJs keep the air ripe with musical intermissions as guests dance, mix and mingle or pose for photos in front of the step and repeat.
Tuned to the music and drenched in lights, bikini models dare the perilous runway followed by fitness wear, children's clothes, men's wear, etc., Off the catwalk, Queen Sheba looks on, mulling over the attractive group of fashion professionals she's helping to mold.
Queen Sheba created Model Mafia in 2015 to give models opportunities and a safe and steady way to earn a living in what many have described as a treacherous Hollywood casting scene.
Like many fed up with having to endure inequality for laughable wages, she decided to create her own platform so that she and others like her could thrive.
For those of us not born on the runway.
Queen Sheba started Model Mafia Bootcamp in 2018 as a talent agency and a professional modeling school where students learn runway, print, style, resume building, and industry professionalism. Graduates take home poise and skill and have the opportunity to work in one of four Model Mafia events that take place around the world.
Birthing Business Babies…
In 2021, Queen Sheba created InfluenceHut for brands seeking influencers, an online service meant to connect popular influencers with businesses who wish to incorporate fresh new faces with huge followings into their marketing branding strategies.
"The platform allows Influencers to "Brand Request" instead of "Friend Request," and it allows brands to do the same thing!" Says Sheba.
With InfluenceHut, influencers can get paid on the spot for likes, comments and when they go live!
Partner Xavier, also known as X, from the RTP group has played an intricate role in the last few Model Mafia productions creating Flash Pass X where businesses, influencers, and consumers may take advantage of the InfluenceHut Loyalty Program.
RTP Group also co-produces the LA F.A.M.E. LIVE event, F.A.M.E being an acronym for fashion. art. music. and entertainment.
The monthly rouse, held on Sunday evenings, kicked off in January 2022 hosted by Grammy award-winning singer/songwriter Eric Bellinger and continues with MARDI GRAS LA F.A.M.E. LIVE coming February 17th.
LA FAME LIVE returns the month of March in time for Los Angeles Fashion Week. For list of available dates visit www.lafamelive.com