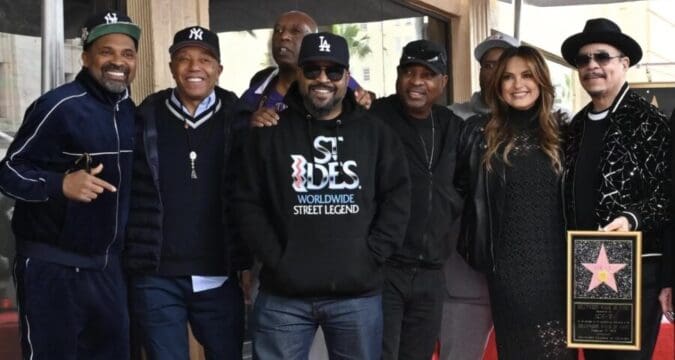 This Black History Month DTLA honored the legendary Ice Cube in more ways than one. 
Making history with the iconic pop star began on the stage on February 2nd as fans got a chance to see the veteran hip hop performer live at Belasco Theater.
Ice Cube will be on tour in Ontario, Canada this weekend.
While on stage Ice Cube spoke briefly in between songs, sharing his historic journey in entertainment which he confessed to the audience began shortly after he wrote his first song at age 12.
Signed by age 15, the Los Angeles native formed his first rap group, C.I.A. in 1986. In 1987, with Eazy-E and Dr. Dre, he formed the pioneering gangsta rap group N.W.A. The trio went on to gain international fame with the album Straight Outta Compton.
Ice Cube turned thespian in the role of Doughboy in director John Singleton's Boyz n the Hood, 1991 followed by co-writing and starring in the 1995 massive hit comedy and cult phenomenon Friday.
ICE CUBE made his directorial debut in the 1998 film The Players Club. Since 2000, Ice Cube has made or starred in over 40 films.
Mayor Karen Bass and Los Angeles City Council President Curren D. Price, the Board of Public Works, Department of Cultural Affairs (DCA) and Los Angeles Urban League officially commemorated the opening of African American Heritage Month in the City of Los Angeles with an online celebration. During the celebration, the Committee, made up of the most prominent and influential civic leaders of our time, presented Ice Cube with the 2023 Living Legends Award. It was a good day.@icecube