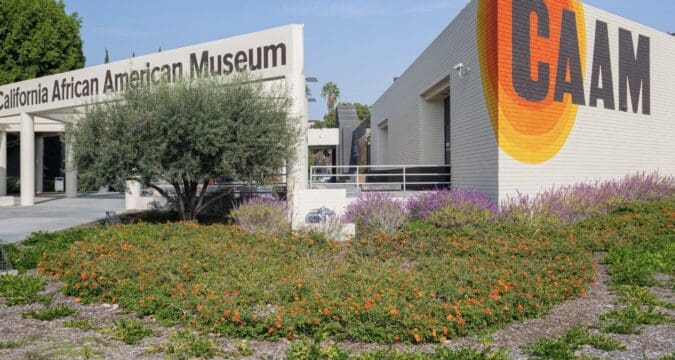 Prosperity Market returns to the California African American Museum (CAAM) on Saturday, February 25 from 11am-3:30pm.
Co-founders Kara Still and Carmen Dianne have assembled over 30 Black-owned local businesses for an outdoor celebration concluding Black History Month and commemorating the last two years of their popular pop-up markets showcasing Black farmers and entrepreneurs across Los Angeles.
Prosperity Market is well known for being a place where visitors can find one-of-a-kind items, eat, and relax due to the many vendors and interactive health exhibits.
This weekend vendors include Farmer Ken, California Coffee Company, Gloria's Shito and IGH Gardens among others along with cooking demonstrations, a pop-up coffee shop experience, a photo booth, a kid's corner, and a live DJ.
The event is also set to host wellness activities including a healing sound bath and group meditation by Sol & Sound (10-11am) and yoga by Constance Hartwell (11am-12pm).
"Our intention with Prosperity Market is to support Black farmers and entrepreneurs by helping them scale and grow, by making it easy for people across Los Angeles to discover and shop these businesses, and increasing food access in our communities," says co-founder Carmen Dianne. "It has been amazing to see our vendors grow over the last two years, and to watch people discover their businesses through our in-person markets!" @propersity.market
–