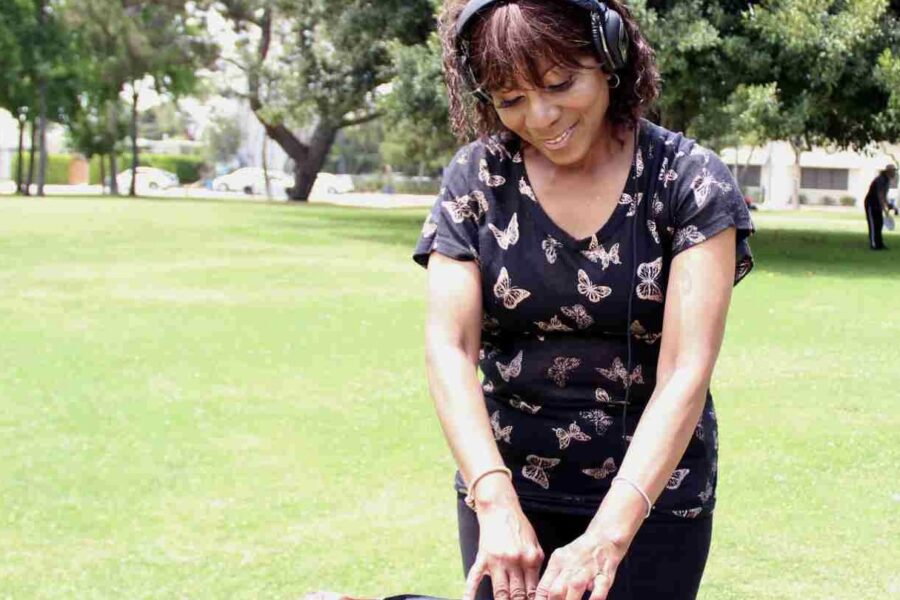 Give a Beat, the music-based nonprofit lauded for changing the course for incarcerated individuals recently announced the launch of Give a Beat Record Label.
Led by Executive Director Lauren Segal, Program Director Todd Strong, and Record Label Manager Chaz Lewis ("ELOS"), the label currently features two releases by formerly incarcerated individuals-turned-musical-artists.
Sign up to receive our popular Get2DTLA Newsletter

After having her 40-year-to-life sentence commuted by Governor Jerry Brown in 2018, Geri Meyers is now a proud graduate of Give a Beat's On a New Track 12-week group mentoring program. Now in her 60s, she is the first female on the label which features her first single entitled, "Pure Joy" and the first graduate to land a paid gig as a DJ.
Within the program, incarcerated participants learn technical skills, how to use music as a tool for healing, how to build positive social groups, and various practical aspects of the music business with the help of musical mentors including Spiñorita, Wylie Cable, Emile Poree, Zeroh and Camille Ramirez.
"They gave me an opportunity to pursue a dream," she continued. "In spite of me being formerly incarcerated, in spite of my age, they opened that door and believed in me. There's so much beauty in that." Angela Ramirez, aka Spiñorita, a staple in the L.A. nightlife scene, served as a mentor.

"Street Poetry" is a hip-hop track on the label created by the talented multi-instrumentalist Koeppell McDade, who goes by the artist name Pelligroso. His track was created with the help of L.A.-based rapper and producer Zeroh.

"Music is my therapy," the artist expressed. "I see myself using these skills all throughout life. Having a mentor in this program helped me through a lot," expressed Pelligroso. "They actually let me know that the process is always within. Whatever you do, whatever in life, you always have to strive from within. Love to learn, learn to love."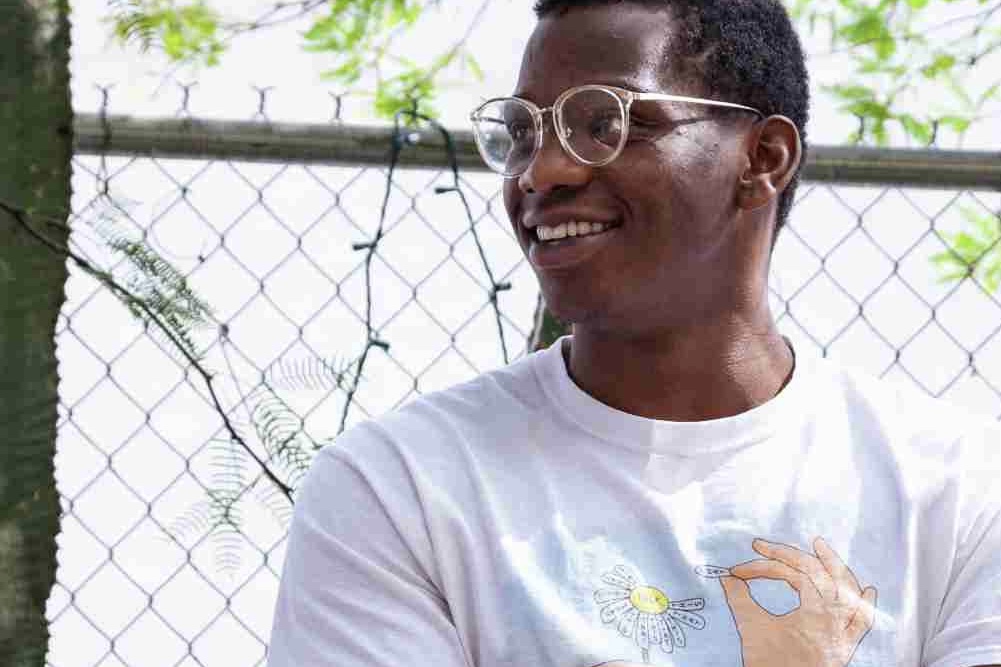 The new label launched Friday, September 16, at a private event held in downtown Los Angeles hosted by KCRW's Jeremy Sole.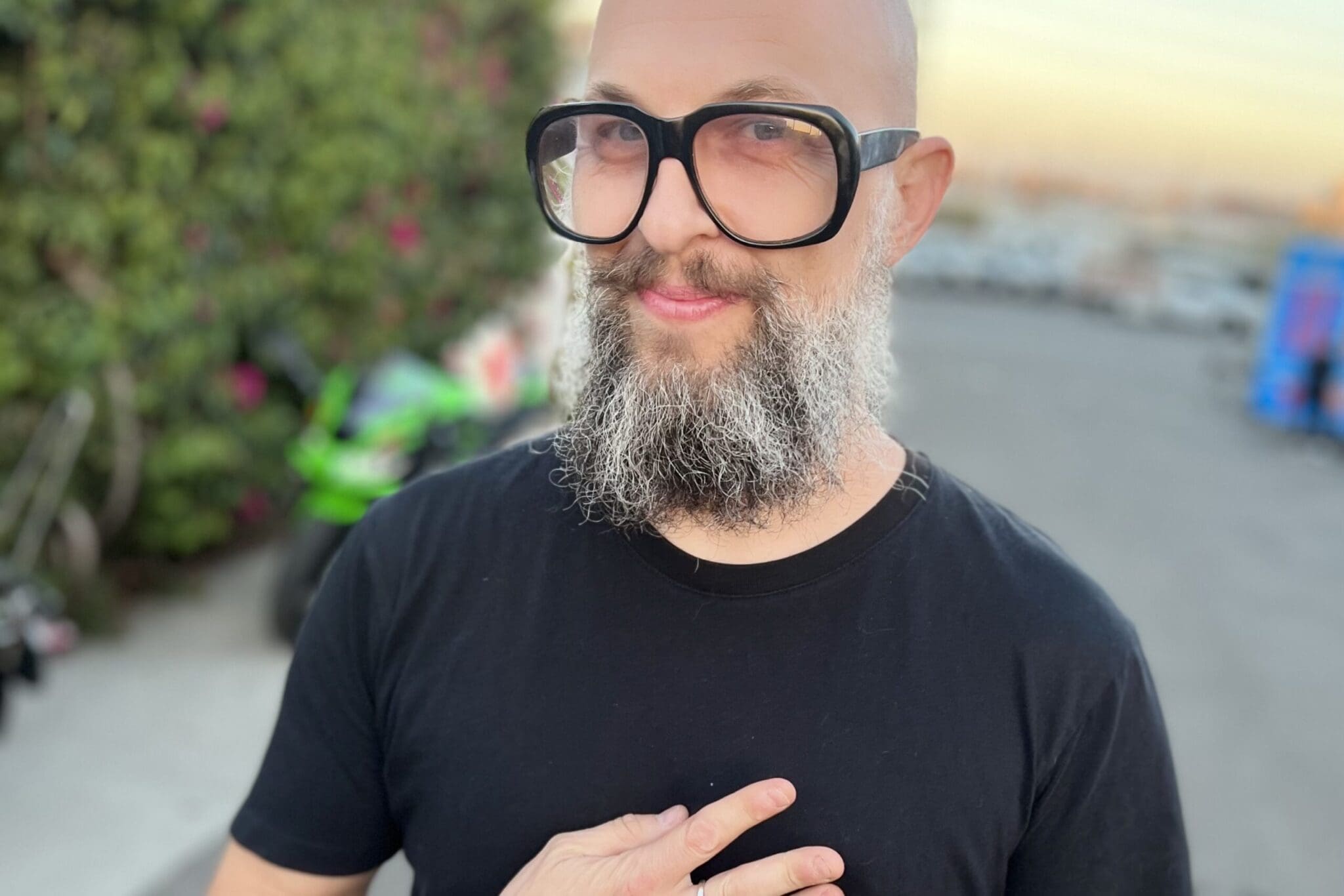 Michael Mendoza, National Policy Director of the Anti-Recidivism Coalition, spoke briefly about how the power of music can be catalyzed to propel policy changes.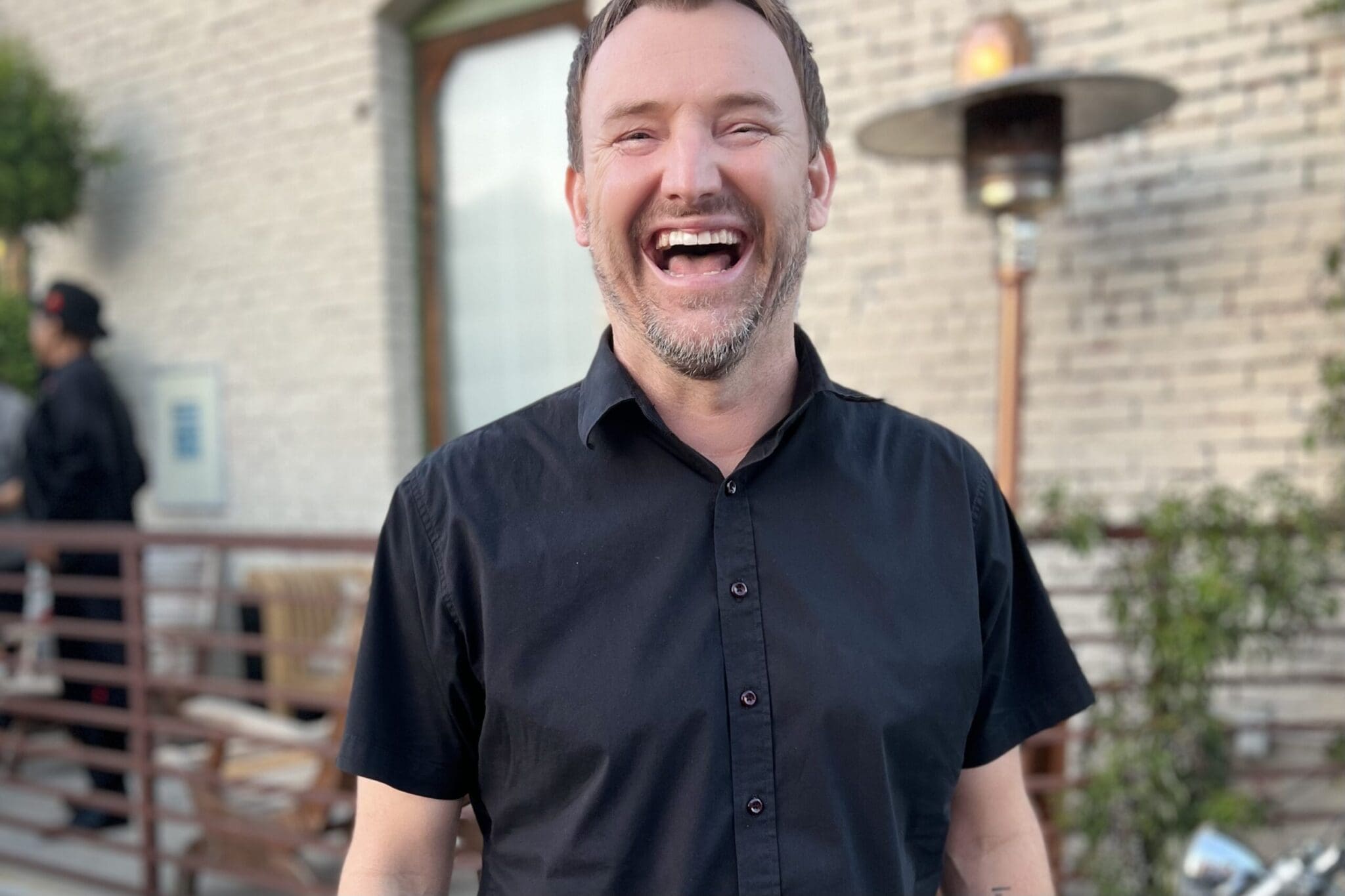 Photo by Keri Freeman
"Leveraging Give a Beat's far-reaching network within the global music industry, the label is an access point for resources previously unattainable to these artists impacted by mass incarceration." Said Mendoza.
Resources include studio time, mastering services, music video/photo shoots, album artwork, legal guidance, and full ownership of the artists' music. all geared to utilize the power of music for healing and offer alternative creative career pathways to those impacted by the criminal justice system.
Give a Beat Records is honored to have a strategic partnership with EMPIRE, a leading force in the music industry, a non profit offering artists 70 percent of royalties.
https://www.giveabeat.org/records