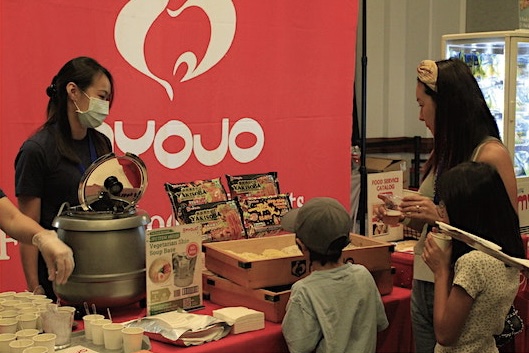 The much-anticipated Japanese Food Expo 2023 is set to return on October 28th, and this year, it promises to be an even more remarkable culinary journey than last year. The event will take place at the elegant Hilton Los Angeles / Universal City, a venue known for its sophistication and style, situated at 555 Universal Hollywood Dr, Universal City, CA 91608.
Japan, with its rich culinary heritage and diverse food offerings, has been enchanting food enthusiasts worldwide. This expo is a golden ticket to experience the best of Japanese cuisine without having to cross the Pacific Ocean.
The Japanese Food Expo is a celebration of all things Japanese, offering a delightful showcase of your favorite Japanese foods, drinks, and interactive workshops. For dedicated foodies with a discerning palate or just those curious about Japanese gastronomy, this event has something to satisfy every taste bud.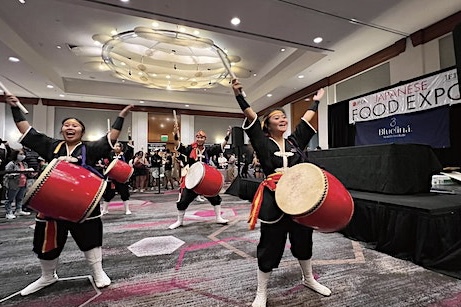 One of the key highlights of the Japanese Food Expo 2023 is the presence of selected representatives from various Japanese prefectures. These esteemed individuals will share their culinary expertise, showcasing Japanese gourmet dishes made with traditional techniques and unparalleled artistry. It's a rare opportunity to savor the authentic flavors of Japan without having to embark on a long-haul journey.
The Japanese Food Expo 2023 is divided into two time slots to accommodate as many visitors as possible. Slot #1 runs from 1:00 pm to 4:00 pm, while Slot #2 takes place from 6:00 pm to 9:00 pm. There is a one-hour break between these slots to allow vendors to replenish their offerings, ensuring that each visitor gets a fresh and delightful experience.
Children must be accompanied by a legal guardian to enter the event, and attendees must be 21 or older to consume alcoholic beverages, so please enjoy them responsibly. Tickets are selling quickly, so make sure to secure your preferred time slot before they run out.
The Japanese Food Expo 2023 has a tantalizing lineup of ceremonies and performances. One of the highlights is the Live Blue Fin Tuna Cutting, an extraordinary show featuring Chef Andy Matsuda's masterful art of slicing the famous bluefin tuna. This is a rare spectacle that's typically reserved for those in Japan, and witnessing it is an unforgettable experience.
For those unfamiliar with Japanese rice balls, the Onigiri and Omusubi Sandwich Class offers you the chance to explore these traditional delicacies. Join this special class, where ticket holders can immerse themselves in the art of crafting these delightful treats.
The event will also feature a captivating Taiko Performance, showcasing the deep, resonant sound of Taiko drums that are a staple in traditional Japanese festivals and ceremonies.
Japanese Food Expo 2023 promises an unforgettable an opportunity to savor the essence of Japan. Japanese Food Expo culture. takes place October 28th, 2023, at the Hilton Los Angeles / Universal City!