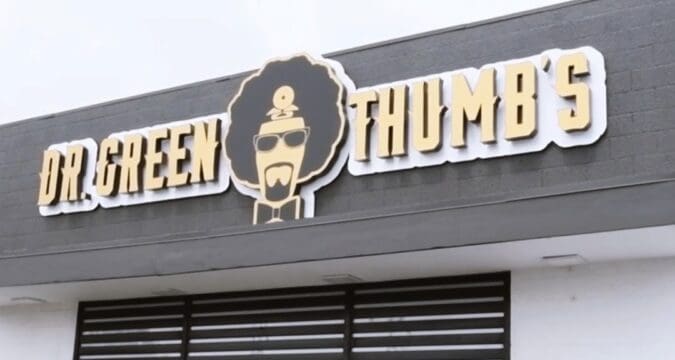 Dr. Greenthumb is not stressin' over cuts with former Downtown location partner, LAHC Inc., although the two have mutually decided to go their separate ways.
Dr. Greenthumb's Worldwide, founded by legendary hip hop artist B Real of Cypress Hill, aka Dr. Greenthumb, introduced in 1998 with a single about B-Real telling a story about his alter-ego Dr. Greenthumb, a cannabis/marijuana grower.
As a result of California's quickly changing cannabis industry landscape both parties sought more control over the direction of the brand and operations. Ultimately, they were unable to negotiate an agreeable path for cooperation and elected to each focus on their own businesses. The loyal consumers at this location will see a change in the overall dispensary space as this newly formed agreement takes place.
Recently, the entity announced LAHC, Inc., their multi-year licensing partner for Dr. Greenthumb's DTLA location at 2019 Pasadena Ave. Los Angeles, CA 90031, were mutually part ways.
Over the past few years, Dr. Greenthumb's Worldwide has been grateful for the on-going support of the store's employees and the service they have provided to the brand's fan base.
"LAHC has played an integral part in the overall brand's success and we wish them the best as they step in a different direction." Set a spokesman from the Dr. Greenthumb thumb told DT Weekly.
"As the industry evolves, B Real is building a more active and hands-on managerial model to continue to scale his enterprise and vision. His mission is to amplify and extend the culture that honors individuals who are unapologetically themselves." They continued.
Dr. Greenthumb's Worldwide seeks to soon welcome patrons to their other dispensaries across the state. Also, with the split comes news of additional city-wide and regional locations currently under current contract; with Oxnard in the pipeline and a Van Nuys dispensary estimating to open in early Spring 2023.
Nationally, B Real has recently executed expansion projects in Michigan and Washington, with details to drop soon. www.drgreenthumb.com