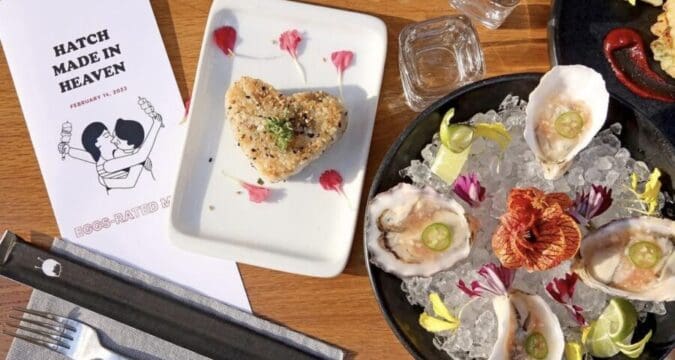 Love. Beauty & Romance…From the first kiss to the Honeymoon, here are 10 Great Dates Guaranteed to make you Fall in Love with DTLA…
One. Great Conversation at Civil Coffee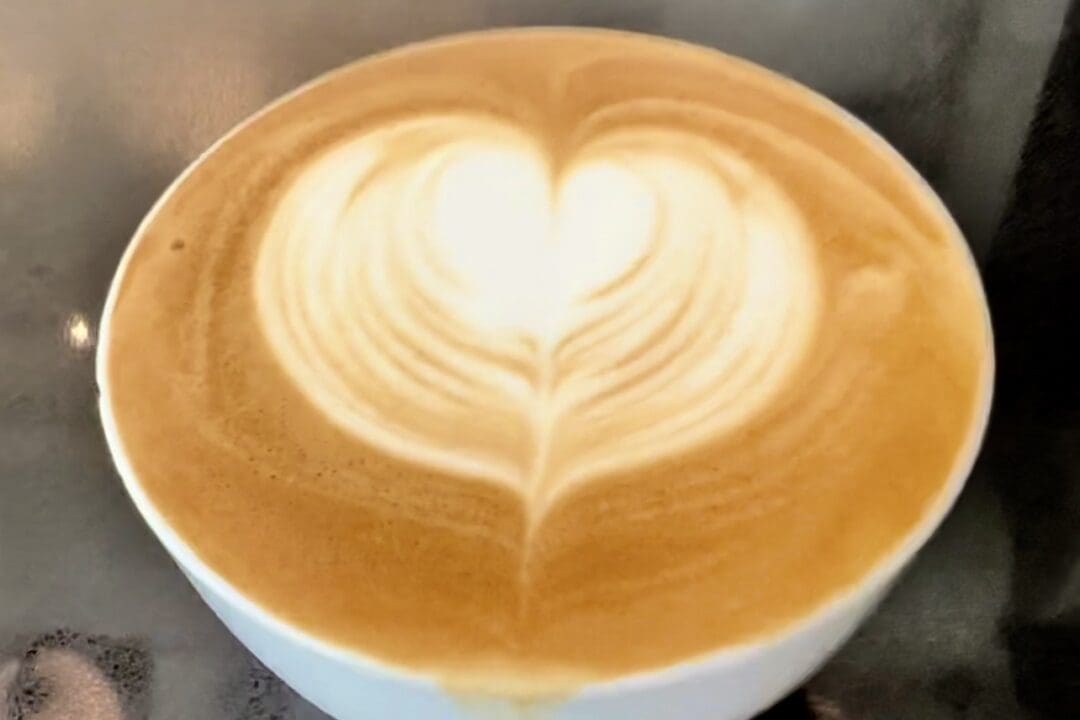 Intellectuals know being able to hold a conversation is the foundation of any good relationship.
Brothers Alex and Alan Morales have dedicated their lives to hospitality, and the science behind presenting great cups of Java. In just a few short months, Civil Coffee has become a DTLA community oasis known for making new friendships while sipping first-rate Coffee, Matchas, and Teas. Within this airy cafe, there's plenty of room to work, have meetings, or just sip coffee while getting to know someone in the lounge.
For sapiosexuals looking to brew true romance, Civil Coffee on 8th and Los Angeles in the Fashion District is the best place to get things percolating.
Two. Dinner and a Movie The Bloc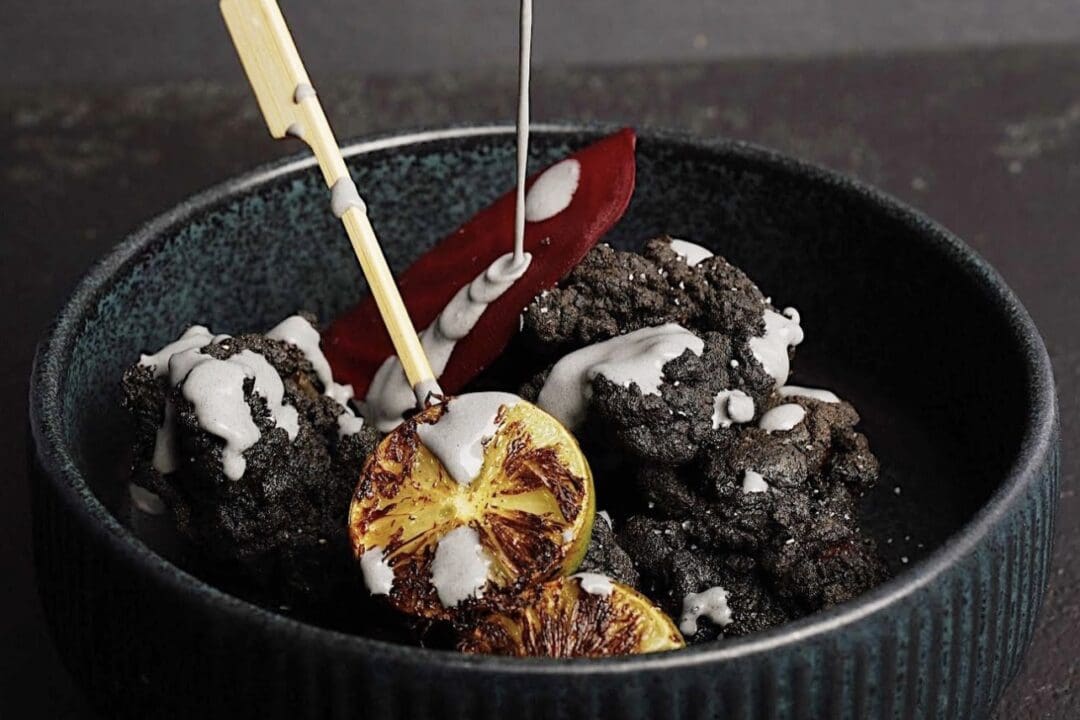 So you've decided to get to know someone and you're looking for less obvious ways to find out what the two of you have in common. What better way to gauge your compatibility than having to pick one motion picture from the long list of great movies showing at Alamo Drafthouse?
From action to adventure, romance to thrillers, Alamo is a comfy hideaway now offering menu items from Hatch Yakitori Bar. Located on the ground level of The Bloc Shopping Center in the Finance District, Hatch is a well-known go-to for capturing hearts on a skewer. Chicken Heart Skewers, Salmon Furikaki, and signature 12 Inch Bone Marrows at Hatch coupled with the excitement of watching a new release lay the foundation for solid relationships based on fine dining, cocktails, and bottomless popcorn.
This Valentine's Day, Hatch Yakitori invites lovers to get flirty with their EGGS-RATED prix-fixe dinner menu for 2 which includes their greatest hits with an option to indulge in a lovely sake pairing.
Three. Gift Shopping Spree in Little Tokyo
Ootoro and Weller's Court (Little Tokyo Street Fair)
Couples from around the world flock to Little Tokyo for its nightlife, entertainment, authentic Japanese restaurants, and gift shops.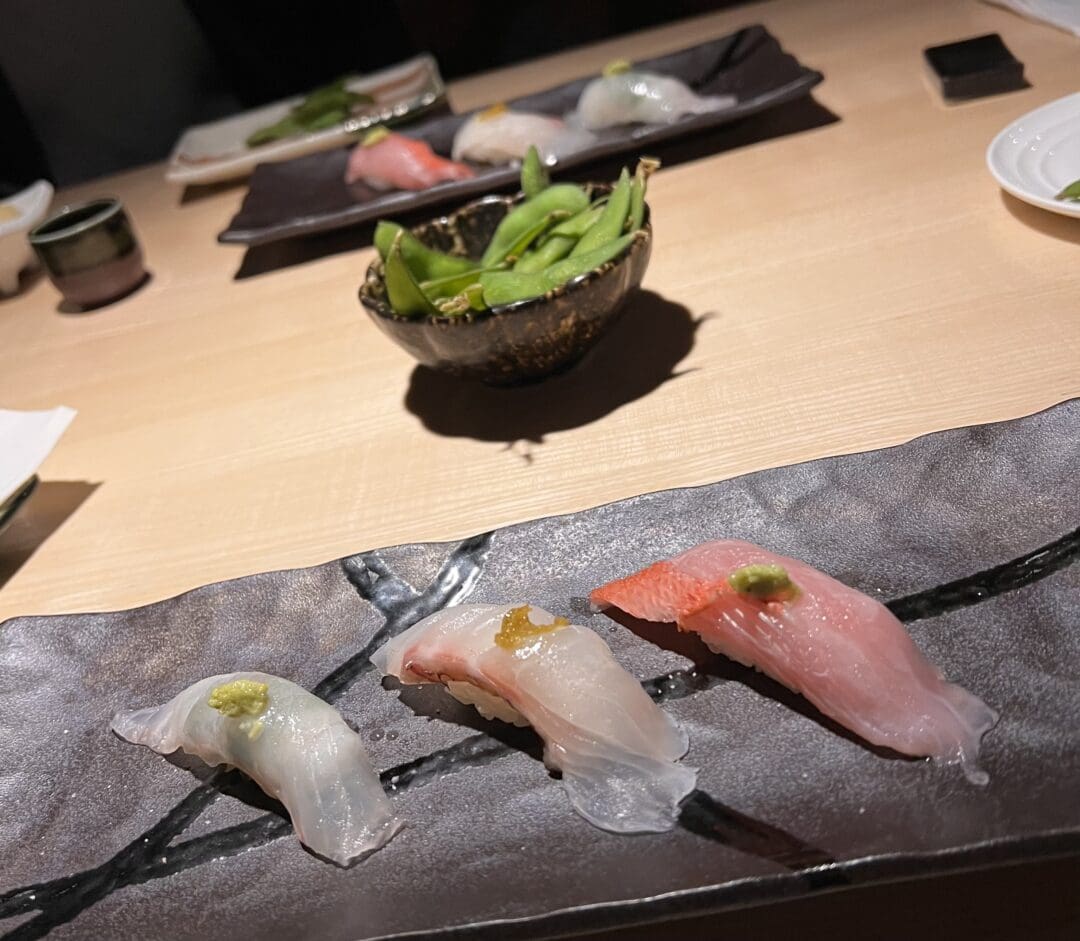 Boasting the largest Japanese-American population in North America, J-Town is an epicenter of Japanese culture still paying homage to the first-generation Issei who traveled the Pacific Seas to make a better life for themselves here in Downtown LA. For the second-generation Nissei, Little Tokyo is at the crossroads of Japanese traditions both new and old.
For lovers of Japanese cuisine, Ootoro Sushi and Sashimi Restaurant located on the corner of 2nd and San Pedro is a premier destination.
Best friends and lifelong Sushi Chefs Kun-Wu San and Okabe San head the establishment, both putting their hearts into meticulously preparing Ootoro's dishes with utmost precision, Every delicious sliver gains their undivided attention and the greatest attention to the slightest detail.
As if partaking in the primal pleasures of consuming dishes so fresh sometimes they're still moving isn't the end all, each Sogigiri or Hirazukuri slice is crowned with a hint of real Wasabi placed within handcrafted ceramics. It's not easy to keep yourself from falling in love with the menu at Ootoro where each item comes adorned with tiny flowers and other heartfelt gifts of nature.
Present the gift of Ootoro before or after a shopping spree at nearby Weller's Court (Little Tokyo Street Fair) to engage in one of DTLAs most delicious love rituals. Shopping combined with great eats. www.hatchyakitori.com
Four. Healthy Activity at Naturewell and Sauna Lab

Healthy relationships flourish when they are built on sound minds and bodies. To maintain that healthy balance, the body needs a bit more than just human touch. Relationships take energy sometimes to deal with life's hurdles.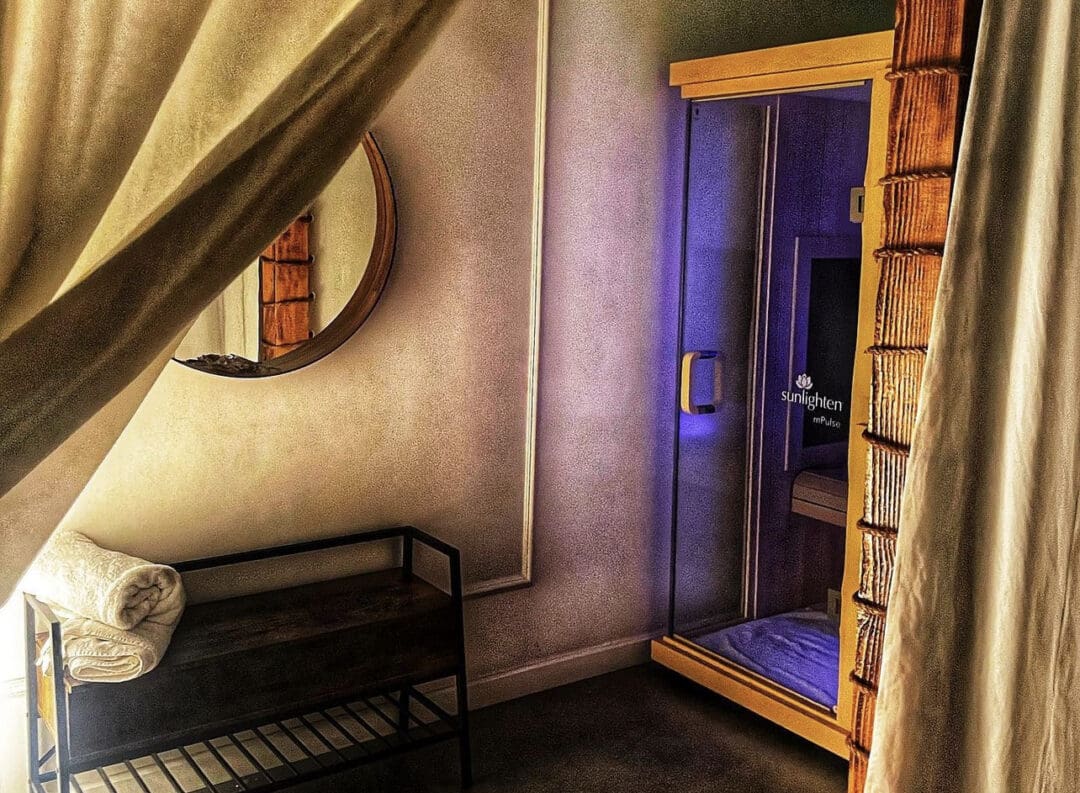 It's a good thing Naturewell in the Historic Core offers a full menu of healthy juices, smoothies, and açaí bowls. A day beginning with an Avocado Smoothie blended with fresh cut Avocado, Lion's Maine, Coconut, Dates, Spinach, Chlorophyll, Almond Butter, and Banana provides couples with all the nighttime stamina they'll ever need. www.Naturewelljuicebar.com
To heat things up a bit further, The Sauna Lab located in South Park offers couples 45 minutes of infrared pleasure. Studies show infrared saunas Reduce Stress, Repair Muscle Damage, Improve Heart Health, Increase Metabolism, Burn Fat, Improve Sleep, Reverse Aging,
and Boost Immune Support. Say goodbye to toxic relationships, Sauna Lab booths are great for detoxifying the body and their state-of-the-art design has enough space to comfortably fit the hottest couples. www.thesaunalab.com
Five. Variety is the Spice of Life at Native Son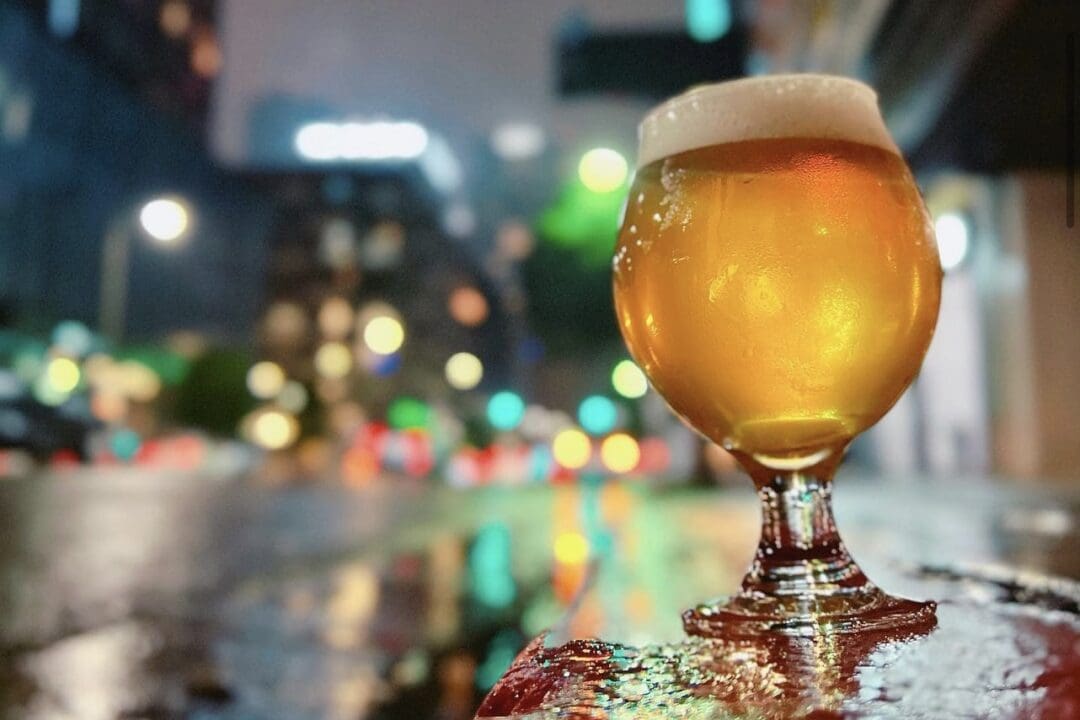 With Over 35 Craft Beers on Tap and over 25 Specialty Cans & Bottles, Native Son Bar in the Jewelry District is one of the best "get to know you" establishments DTLA has ever seen.
From crystal clear IPAs to the thickest of Stouts, forget about your date. Visit Native Son to get to know each and every one of their thirst-quenching beers.
Native Son also allows craft beer lovers to cheat a little with California's newest craze; Wine Based Cocktails & Spritzes.
May we suggest the Part-Time Lover prepared with Mommenpop Orange, Cocchi Americano, Aperitif, Sparkling Wine, Lemon, and Mint? Okay, we will.
Native Son Executive Chef Alec Guerrero, a Le Cordon Bleu alumni presents further distractions each Tuesday with their Chicken and Beef Tacos accompanied by El Dojo Mexicano Lager. Hoppy yet? www.nativesonbar.com
Six. Honeymoon in DTLA at Hotel Per LA
Skip the dating and shoot for the Honeymoon at Hotel Per LA on the corner of 7th and Olive.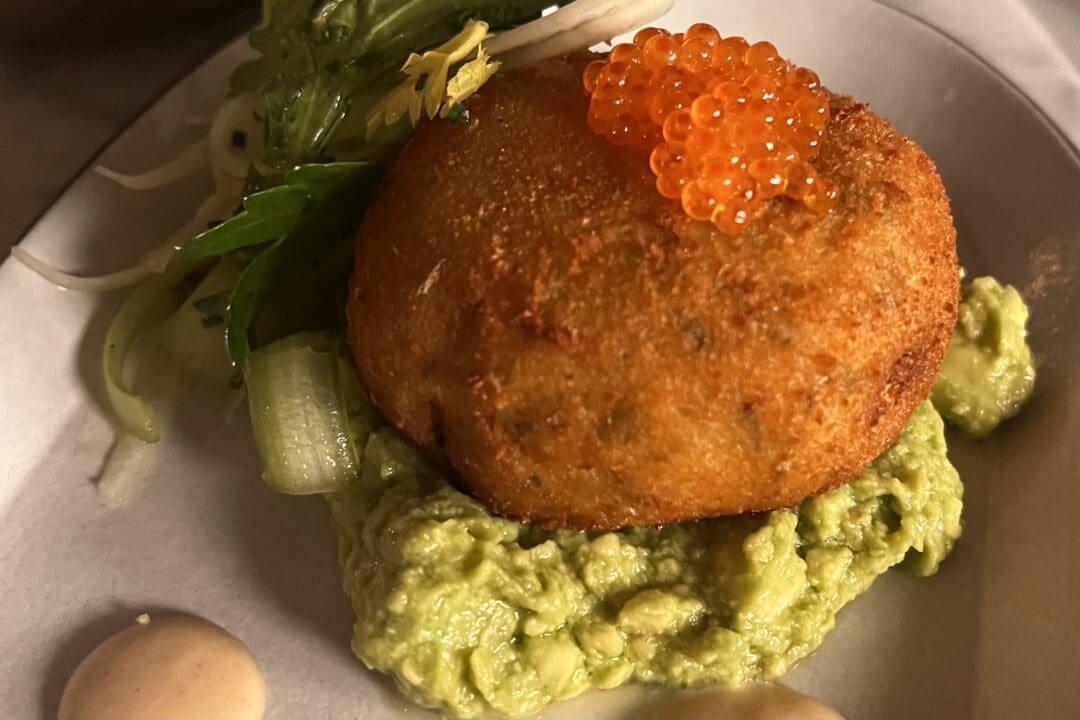 Like any timeless tale of love, Downtown's newly resurrected historic Bank of Italy, built in 1922, now hosts an extravagant hotel complete with the rooftop view of Bar Clara and the ground floor dining and lounge experience of Per L'Ora.
Designed by architectural firm Morgan, Walls & Clements (Mayan Theater), when it comes to beauty there simply isn't a more aesthetically pleasing restaurant anywhere in DTLA.
To be honest, your date can be ugly as a bug you'll still look stunningly beautiful while dining inside Per L'Ora's vast seating rooms which pay homage to banker and all-around good fellow Amadeo Peter Giannini.
Giannini was an American banker who founded the Bank of Italy, which later became Bank of America, and is still credited as the inventor of modern banking after presenting the world with the ability to cash checks, make deposits, and withdraw money all from the same teller window.
Back then, guests would stand in line to deposit currency. Today, they withdraw signature cocktails like the Owl's Castle one very potent mix of Tenjaku Gin, Vodka, Mancino Sakura, Nigori Sake, and Rose Orange Bitters.
The main dining room sits beneath a stunning Italianate 20-foot Beaux-Arts ceiling and fills the air with delightful conversation which resonates well beyond its brilliant Mediterranean arches.
Visitors also have access to the basement where they may experience what it was like to step inside the bank's enormous brass vault over one hundred years ago.
Worth her weight in gold, Le Cordon Bleu Executive Chef Courtney Van-Dyke (previously of the Four Seasons in Beverly Hills) presents diners with a lovely selection of hearty plates as visually stunning as she is.
Recommended dishes include the Chef's Hamachi slices wading in a delicate pool of Olive Oil, and Agua Chile; Tagliatelle with Lobster, Fresno chili, garlic-parsley breadcrumbs, squid ink, and Orecchiette; Birria Oxtail Ragu with scallion, and manchego. If you're not familiar with the Italian language, no worries, each dish is pronounced: "de-lish-us".
Memories of the cuisine coupled with the unmatched beauty and romance of the historic hotel is a marriage that will last a lifetime. This is a serious dating experience where the answer to "Don't you just love having dinner at Per L'Ora" will always be "I do". www.hotelperla.com
Seven. All You Can Love at HH Brazilian Steakhouse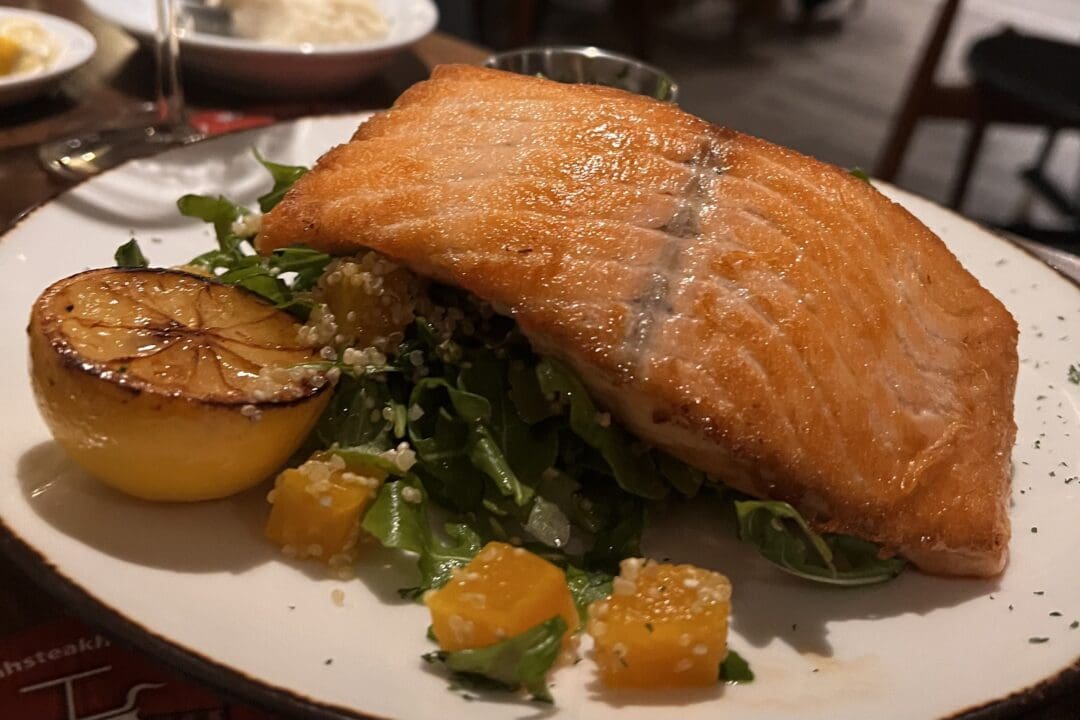 There's just something about endless offerings that says, "I Love You".
Owner and executive Chef Henrique Huyer always sets the mood for love inside DTLAs most abundant dining experience. From select premium cuts to an extensive wine and spirits bar program, traveling servers just won't stop until you get enough.
This Valentine's Day Weekend, couples with hearty appetites may jump-start their romance with a special five-course menu and live entertainment at HH Brazilian all night long.
From kitchen to table, HH Brazilian keeps a steady rotation of "hot off the flame" all-you-can-eat premium cuts. A meat-lovers dream, one hundred percent Halal, HH servers slice your choice of grass-fed and organic steaks, Japanese A5 Wagyu, chicken, and lamb alongside an entirely organic "all you can eat" crispy salad bar, presenting Green Leafy Vegetables, Broccolini, Charcuterie, Caprese Salads, Steamed Rice and more.
Empty your souls while filling your hearts with meat, wine, and love at HH Brazilian Steakhouse. www.hhsteakhouse.com
Eight. Dating on a Budget at Tulsi Eatery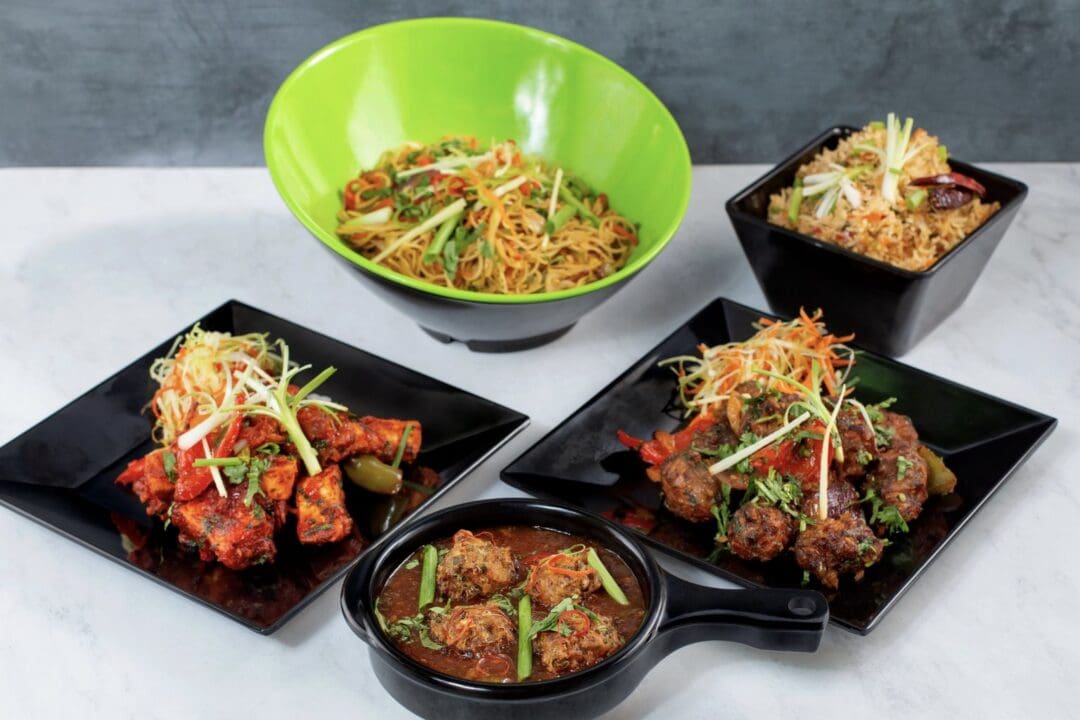 Cupid's arrow strikes at the heart when it comes to the love DTLA shows Tulsi Indian Eatery. This first-of-its-kind plant-based Indian Restaurant, located on Main and 4th in the Old Bank District, explorers exotic cuisines brought to us from all the regions of India.
Each visit is a new page of discovery introducing DTLA to rare culinary sensations that make the heart grow founder for plant-based options meant to satisfy the vegetarian palette.
With spicy-sweet savory dishes and flavored Lassi mostly under $10, this Valentine's Day's best value by far is Tulsi Eatery's Brunch of Love. It's a Couples Combo for $39 perfect dining in or Netflix and Chill. Cupid approves. www.tulsieatery.com
Nine. A Night of Dance at Kaviar and Resident DTLA
Classic art deco elements of marble, brass and exposed brick provide the backdrop for love at the newly opened Kaviar Restaurant in the Arts District.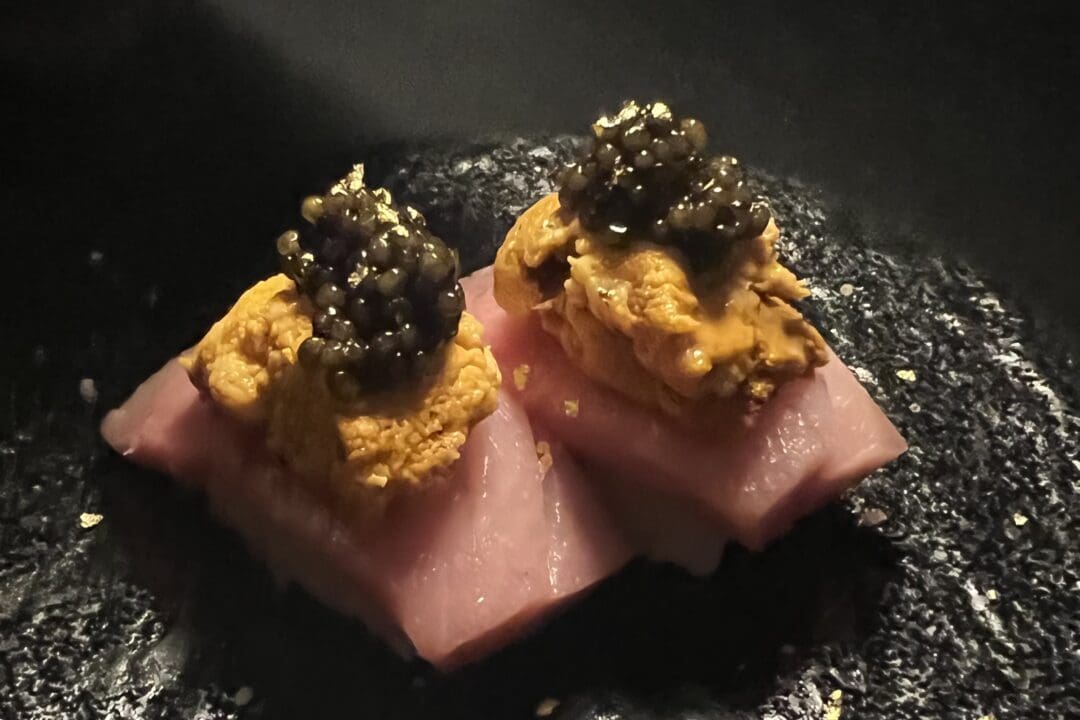 A shiny brass Samurai trio chaperons diners while they indulge in Kaviar's signature sushi and sashimi dishes mostly covered with mysterious clouds of love, topped with gold leaf and of course, the finest of caviars.
Lovers may tailor their dining experience depending on which seating area upon which they decide to indulge.
Upon entering the venue, is a welcoming mirror cocktail bar, where a peaking window presents the working kitchen, where Executive Chef John Hans Yeo creates his signature dishes.
An illuminated walkway passes the KAZÉ private Omakase tasting room leading into the main dining room.
The soundtrack in the dimly lit main room where lovers relax while dining within the plush privacy of this sushi haven's black velvet curtain-drawn booths is nothing less than nightclub worthy earning Kaviar the nickname "The Nightclub of All Sushi Restaurants", but the actual dancing takes place just outside at Resident if the date is planned correctly. Depending on what night you plan to fulfill your night of culinary and musical desire, Resident Djs and talented musical performers keep guests dancing to the rhythm of love. www.KaviarRestaurants.com
Ten. Lucky in Love at 10E Restaurant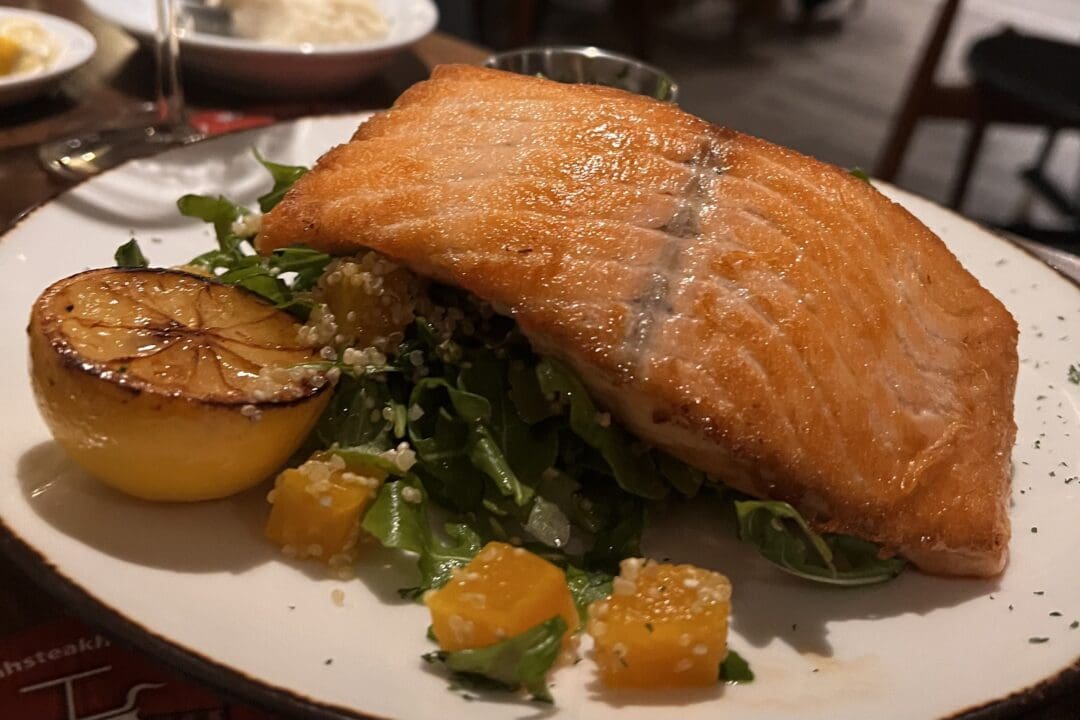 Here's another stunning architectural gem of a dining experience, this time around brought to Downtown LA by Los Angeles Magazine co-owner Mark Geragos.
Located at the base of the historic Fine Arts Building 10E Restaurant & Cocktail Lounge presents inspired Armenian and Lebanese cuisine in very sophisticated surroundings.
The building, built in 1927 by architects Albert Raymond Walker (Trust Company Building) and Percy Augustus Eisen (United Artists Building) holds the legacy of famed tile maker Earnest Bachelder tempting guests to embark on a short tour of the main lobby before or after dining.
Lunch and dinner at 10E are always a surefire way to win one's heart. As long as your table includes 10E's Hummus Awarma with Chickpea Puree, Spicy Ground Lamb, Pine Nut, Tahini, Lemon, and Extra Virgin Olive Oil your relationship is going to be off to a great start.
This Valentine's Day, 10E is starting the night with Champagne or Rose, Mixed Seasonal Vegetables, Armenian Cheese Boreg, and Sambousek followed by a choice of entrees, Filet Mignon and Jumbo Prawn, Filet of Barramundi or Oyster Mushroom Kabab.
10E dessert choice between Orange Blossom Crème Caramel or Chocolate Mousse will have dates feeling lucky in love. And as far as the must-have Hummas, this year's lucky winners will get a chance to sample their Mezze Trio for Lovers an unwrapped gift of Hummus, Muhammara, and Baba Ganoush. www.10ERestaurant.com