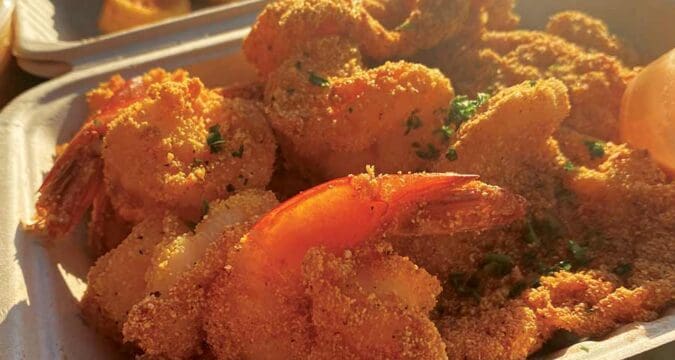 Annalisa Mastoianni-Johnson, Annie for short, owner of Annie's Soul Delicious spends her days serving memorable dishes of fried catfish, red beans and rice, oxtails and banana pudding.
Meals she's been told so often were, So Delicious, that she decided to name her restaurant after the comment.
Amid several restaurants along in Little Ethiopia sits Annie's Soul Delicious, bringing southern favorites the way old folk use to make to all of Los Angeles.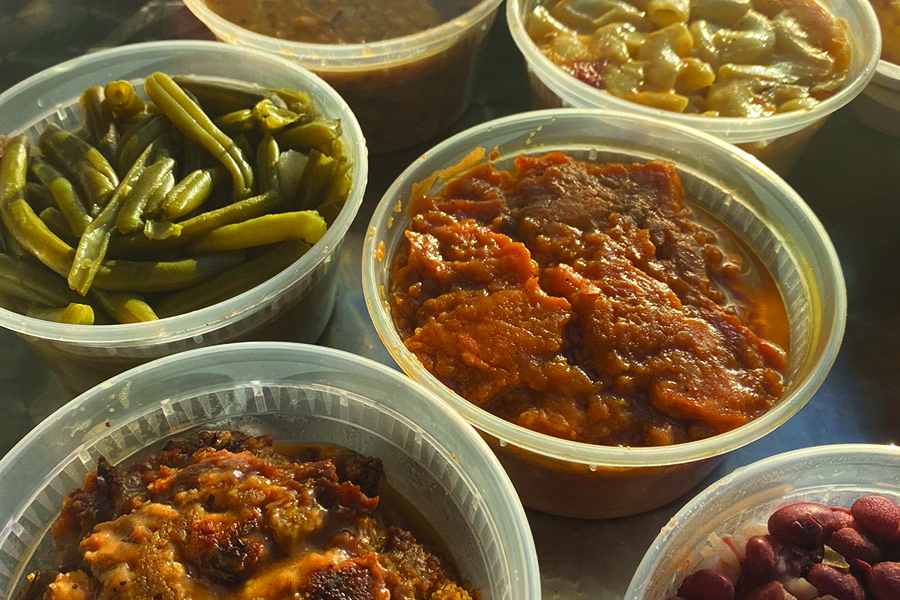 So, just how did an half-Italian, half-Swedish girl go from running a corporate catering gig to one of Los Angeles' most successful Soul Food Restaurants?
Well, Annie's godmother, Penny Johnson, younger sister to Rick James, was her first southern comfort food mentor.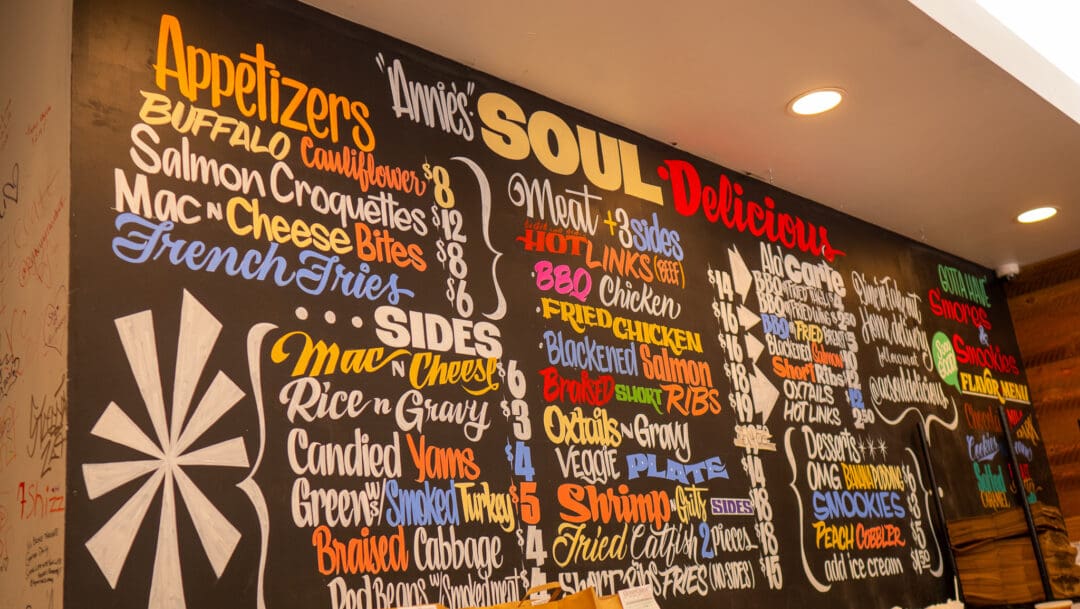 Johnson was also legendary singer Teena Marie's manager and roommate, making vocal, instrumental, writing, and management contributions on Teena Marie's catalog of hits starting in the mid-80s through the rest of her career.
Soul food and soul music mixed nicely inside their legendary Encino home that featured a living room turned recording studio and walls adorned with Teena Marie's gold records and achievements.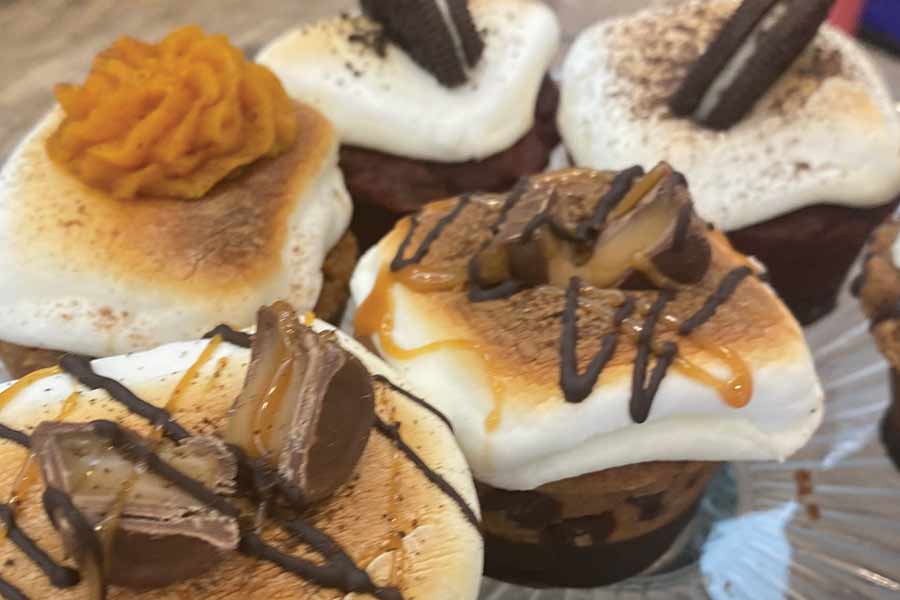 It is with this soulful-funk background where Annie built the culinary expertise that has shaped her career of making food for the soul.
By 1997, Annie had secured a successful gourmet food delivery and catering business with high-profile clients purely through word of mouth, but the menu was not Southern soul food at the time. During its 16-year run, "Annie's Edibles" had grown rapidly coupled with a new found success of running corporate lunch pop-ups. But Annie knew something was missing, so she asked her clientele what cuisine they wished was available and soul food was the answer.
Starting with one day a week, Annie started introducing soul food to the menu.
Soon, Annie's Soul Food Sundays pop-up expanded into more days and more hours with customer demand.
By the summer of 2019, doors opened at the first permanent location on Fairfax.
This flavorful breading carries over to the fried jumbo shrimp and catfish. The fried jumbo shrimp are like jumbo nuggets of seafood gold.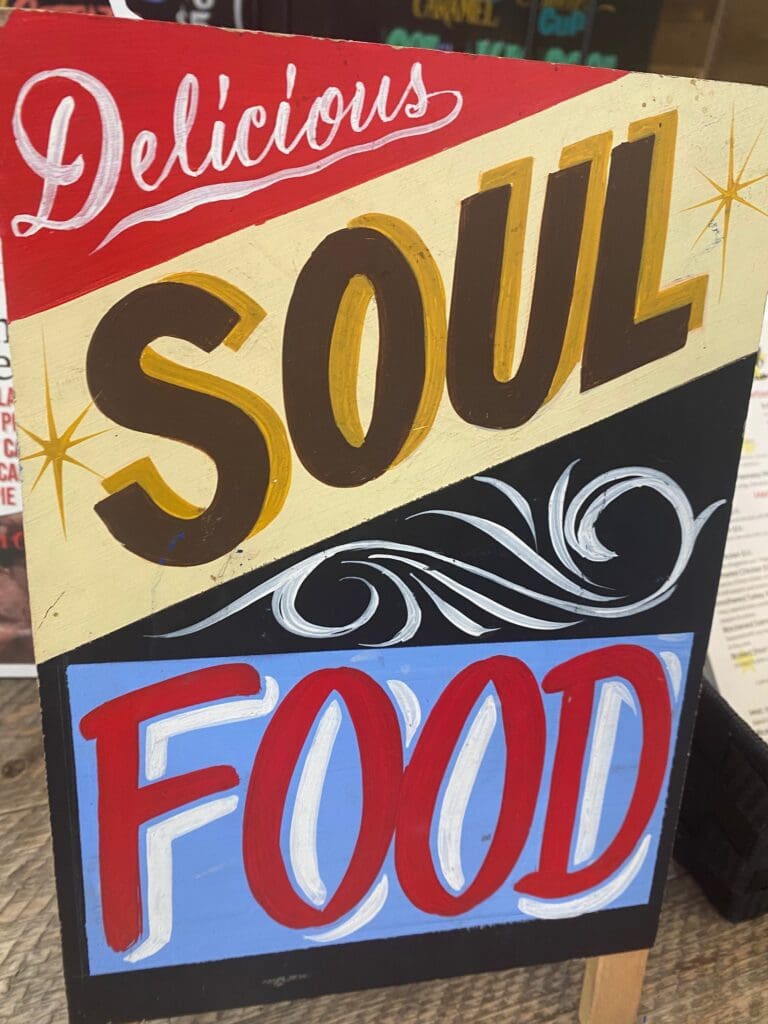 The perfectly seasoned potato salad is sprinkled with paprika and topped with fresh parsley. Even plant-based customers can enjoy buffalo or hennessy coated cauliflower. Plus, Soul Delicious offers an array of desserts and refreshing drinks like the Deja Blue, a colorful blue raspberry-lemonade.
Annie's Soul Delicious offers a menu popping with southern comfort flavor and love from the heart. Just don't make any plans after your meal because you might have a well-deserved food coma.
On average, Annie's Soul Delicious goes through 250 lbs of oxtails, 100 lbs of yams, and 9 pans of macaroni and cheese in a week. There is a new special weekly and entrees come with three generous sides that can cover lunch and dinner in one sitting.
Unity & Community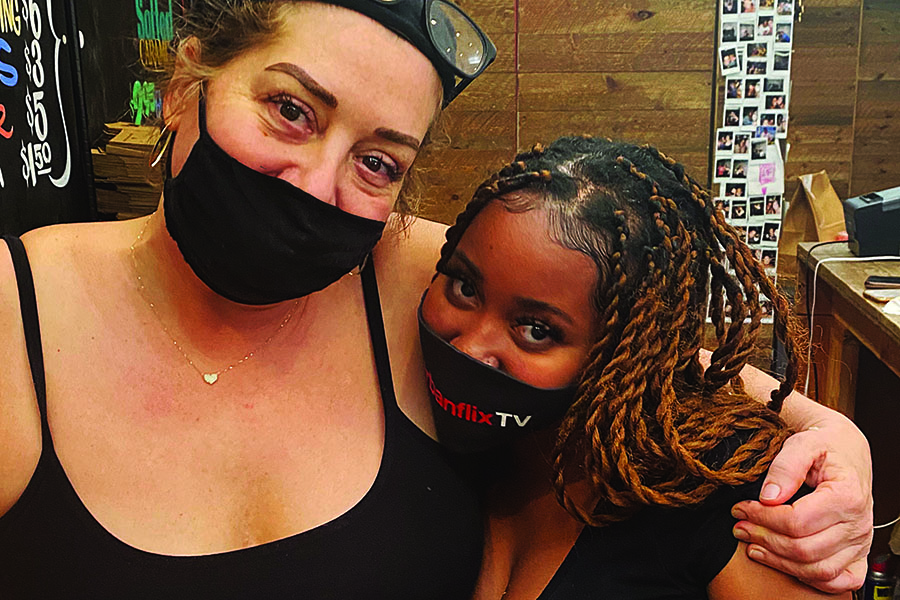 The mutual connection between Annie and the community has only grown more since she opened doors to her Fairfax location, with loyal customers supporting in any way they can. Most recently, their coat drive had a successful turn out in the first two days. The COVID-19 pandemic had a significant impact on Annie's Soul Delicious, bringing catering to a halt. But Annie remains grateful for community support and hopeful for expansion to a food truck in the future.
Annie's Soul Delicious has got new hours – Thursday – Sunday 12pm-9pm and is located at 1066 S Fairfax Ave, Los Angeles, CA.