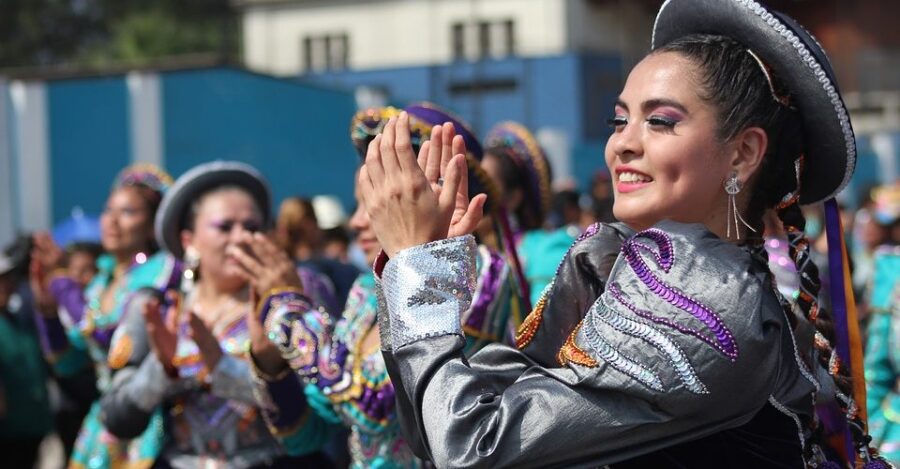 The annual Peruvian Festival Chim Pum Callao LA is taking place on Sunday, August 21st, 2022 from 11:00 am to 9:00 pm at La Plaza de Cultura y Artes in DTLA.

Once home to the mighty Inca Empire, Port of EL CALLAO is the main Port of Peru, forged in 1597 by the Spanish conquerors in their quest for silver and gold.
In modern days, El Callao is known as the place of old and new traditions intermingle. The old Peru of pottery, woven wares, mountain ranges and ancient temples still exist, while in modern day Peru, Salsa and Afro Caribbean music have become the national treasure.
Peruvian Fest Chim Pum Callao LA celebrates the rich diversity of Peruvian Culture.
Joining Cuba, Columbia and the US, Peru has become home to some of the most influential Salsa Orchestras in all of the Americas. At least three of them will be performing at Peruvian Fest Chim Pum Callao.
The Fest will not only share the different styles and sounds of Peruvian music but dance with international and regional dance troupes. 

The musical lineup includes three-time Grammy® winning Salsa and Latin Jazz band, Spanish Harlem Orchestra.
Now celebrating 20 years of excellence, SHO, as they are known to fans, is dedicated to the sounds of the barrio (Spanish Harlem, NYC). Their music is characterized by the raw, organic and vintage sound defined by the genre. 
The Festival will also feature; Andean folklore, Raices Peruanas Dance Company, Afro-Peruvian music with Afro-Peruvian Experience Dance Company, as well as The Echo Park Project, one of the leading Salsa Orchestras in Los Angeles.
The festival will feature Peruvian cuisine and
regional drinks prepared with Pisco, a brandy produced in winemaking regions of Peru.
Peruvian Fest Chim Pum Callao LA's mission is not only to highlight Peruvian culture with music, art, dance, culinary delicacies and specialty drinks, but bring the Peruvian community together, as well as introduce Angelenos to the rich heritage of Peru.
LA Plaza de Cultura y Artes located at 501 N. Main St. Los Angeles, CA 90012 in DTLA. For tickets visit www.YambuProductions.com