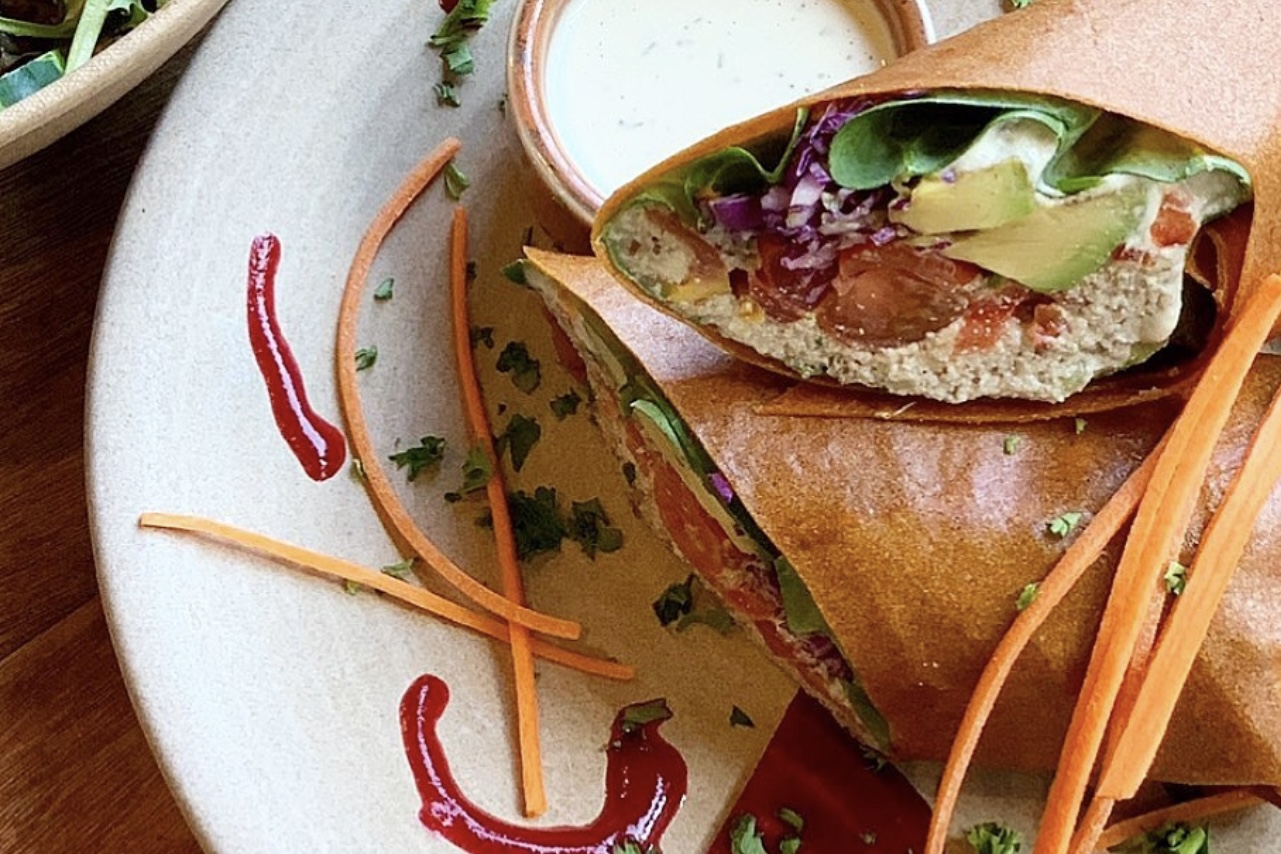 At Wild Living Foods their mission is to uplift people's lives and create beautiful memories.
What Wild Living Foods does beautifully, is not just create raw meals — but art that changes lives forever.
All raw and real down to its core, the 'art of raw' being perfected at Wild Living Foods is becoming a lifestyle choice embraced by more and more people in DTLA with every walking second.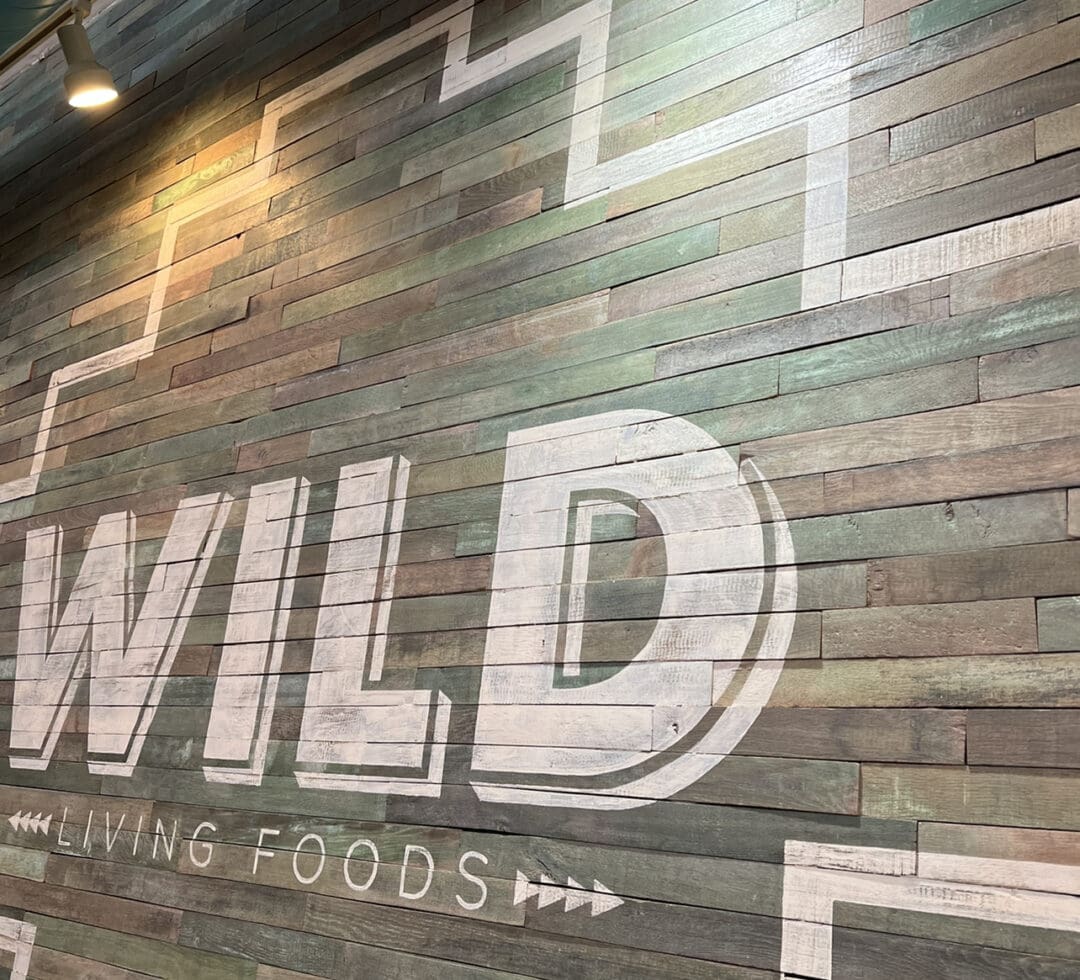 Raw food diets are known to lower inflammation, improve digestion, provide dietary fiber, improve heart health and even prevent cancer.
There's no second-guessing if this raw food restaurant is doing "vegan" the right way. Their intentions are as pure as their display signs declaring, "No cane sugar, no canola oil, no iodized salts… there's nothing from a lab."
Relatable, authentic and wonderfully attractive.
The vibrant colors of Wild's rustic, Indigenous Southwestern decor, colorful ceramic tile flooring, and walls lined with vibrant inspiring murals match the vibrant colors of their undeniable menu mostly of Acai bowls, signature wraps and delightfully abundant hand-chopped salads.
Wild caters wonderfully to a young, health-conscious generation, yet manages to attract the wisest of consumers who recognize Wild's commitment to share the benefits of eating raw foods with the DTLA community.
Titled high on the wall above Wild's dine-in area, are the words rightfully exclaiming, "Food is spirit".
Juice it Up!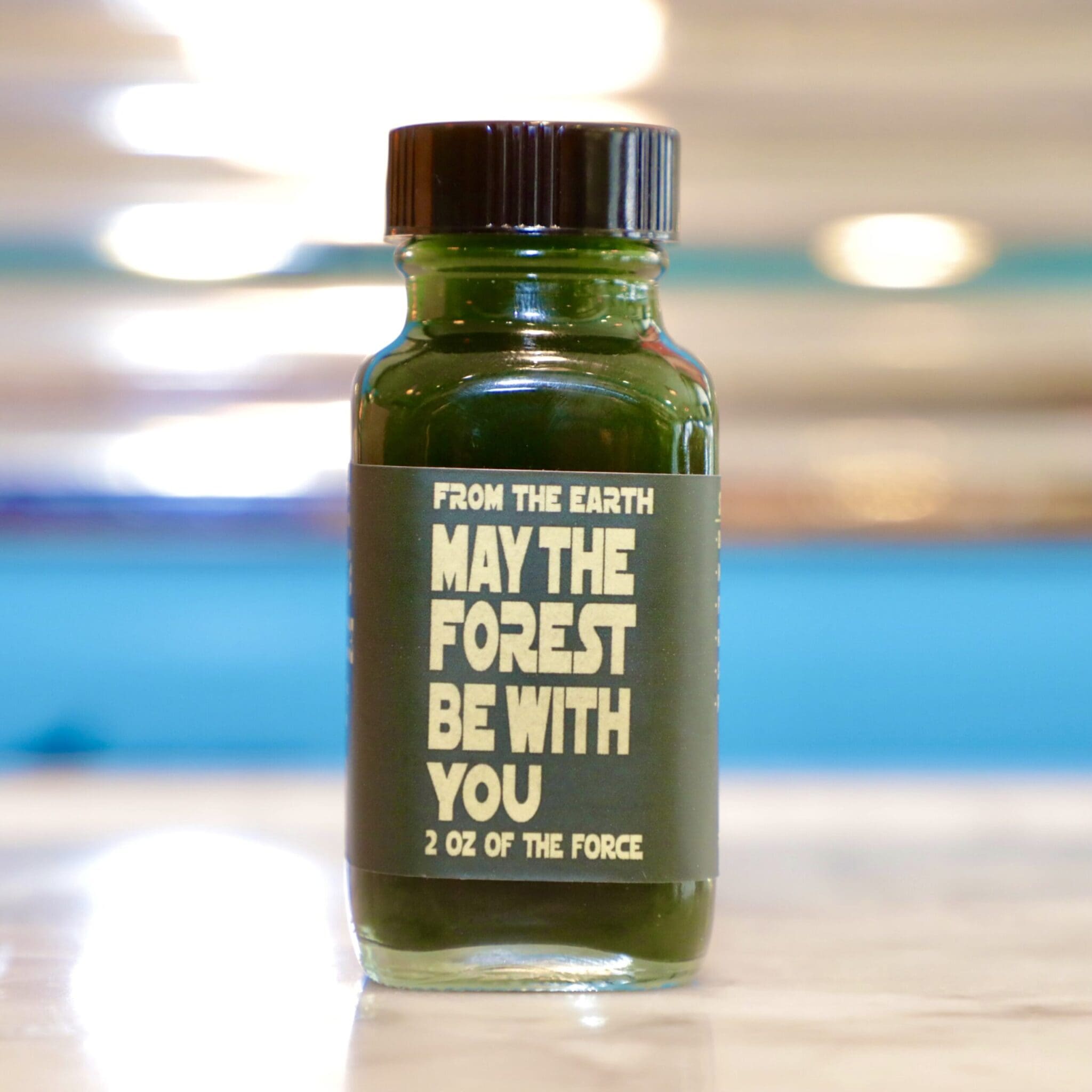 The options are literally endless with fresh juices, activated smoothies and wellness shots.
The tribe at Wild Living Foods caters to our dietary needs and galactic desires with wellness shots, like the one entitled, "May The Forest Be With You."
These medicinal shots are high in iron and other powerful minerals that only the raw Earth can provide.
"May The Forest Be With You" is the kind of nutritious shot, with just enough health benefits, taste, and branding that keeps Wild Living Foods on top of the game.
On Taco Tuesdays Wild serves their undeniable Chicano Tacos.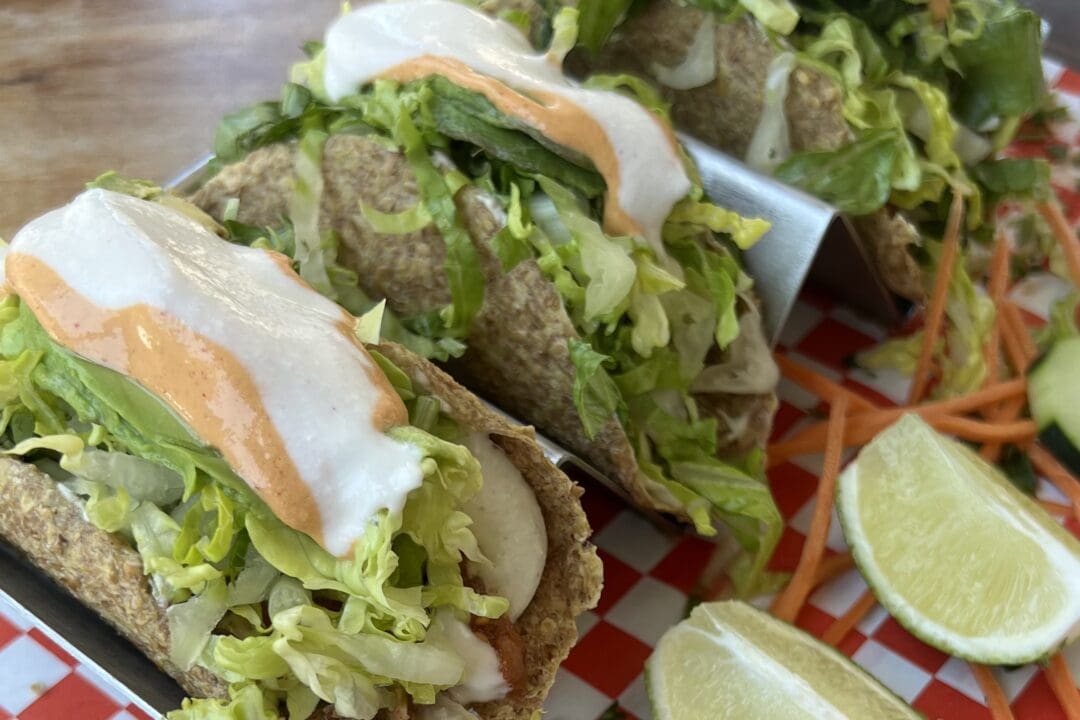 These tacos are flavorfully spun with ingredients such as: seasoned walnut pate cashew cheese, avocado, fresh pico de gallo, chipotle cheese, pine nut sour cream and the lovely Oaxaca sauce.
Meat eaters still hesitant in their transition into a vegan lifestyle are welcome to compare the raw food flavors at Wild starting with a "Royale With Cheese,"
Wild's mouth-watering vegan burger is packed with a house-made patty, delicious Thousand Island dressing, organic pickles, tomatoes, yummy Brazil nut cheese and mustard on dehydrated gluten-free onion bread.
Vegan Sweet Tooth, Okay!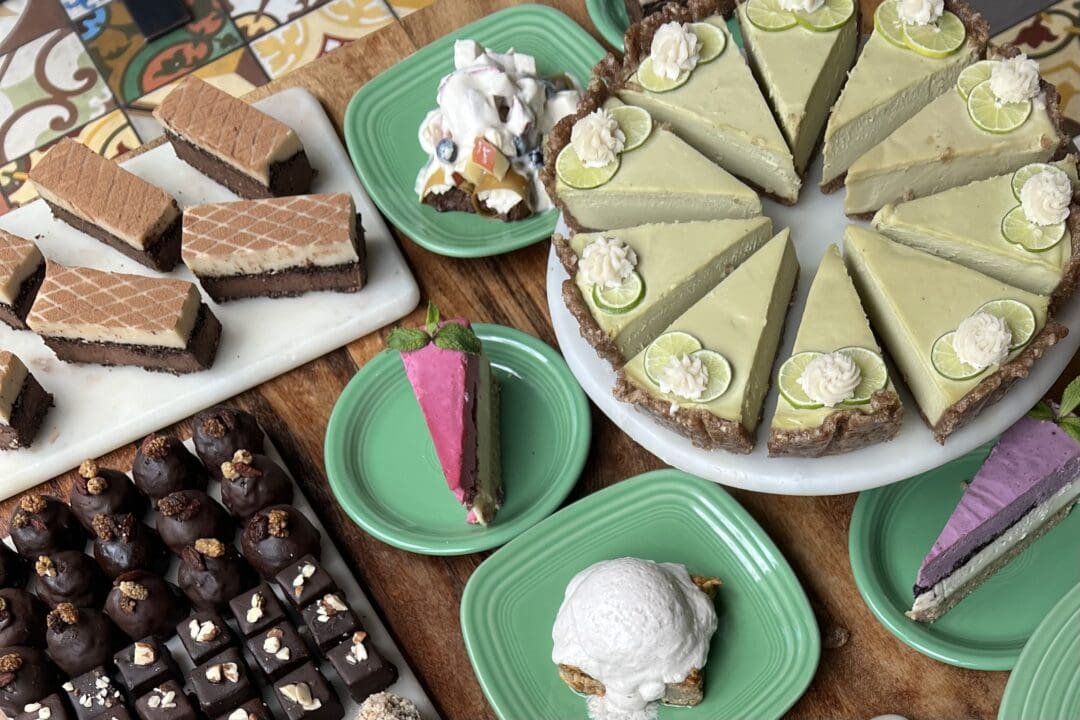 If you're jonesin' for a sweet fix, Wild Living Foods has you covered with tons of delicious vegan dessert options like N.Y. Style cheesecakes and creamy key lime pie.

The ice "cream" at Wild is 100% dairy free. It's nut-free, vegan coconut based, made entirely from scratch with all raw ingredients and features a low glycemic Coconut Blossom nectar sweetener. Wild ice "creams" can be topped with a variety of raw sweet toppings like house made strawberry compote or the classic almond butter cup chunks.
Downtown can enjoy every bite of their amazing Golden Pancakes knowing they were made in house, mindfully prepared under 118 degrees, fully organic, pesticide and factory food free!
Wild also features grab and go treats like chocolate truffles, coconut yogurt and chia seed pudding. Aptly named, "Heaven In A Cup."
Raw Food on the Go!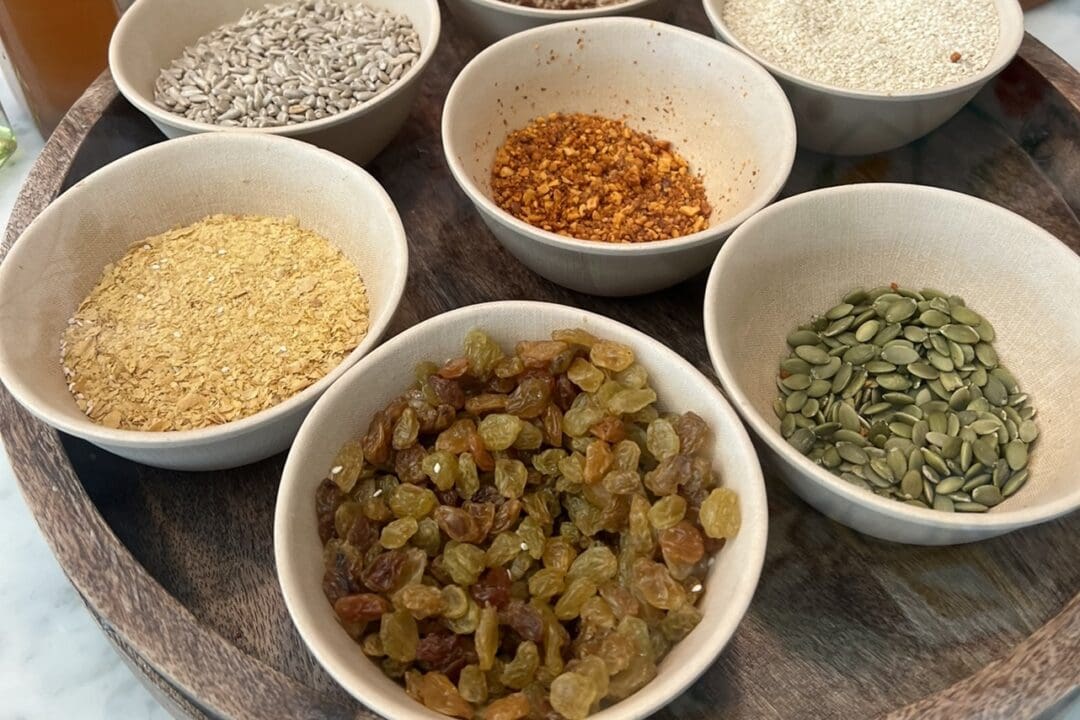 When you're in a rush and need to grab a quick bite, Wild makes it easy to stop for a hip and healthy option such as the delicious "Ready To Roll"macadamia nut rice and fresh avocado rolls.
A place for meetings, luncheons and special events, the meticulous methods at Wild Living Foods make for a great first impression as visitors partake in Wild's mission to uplift humanity with every highly nutritious, aesthetic plate. www.wildlivingfoods.com