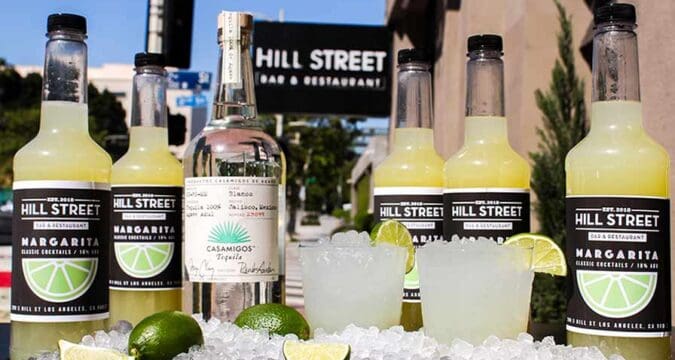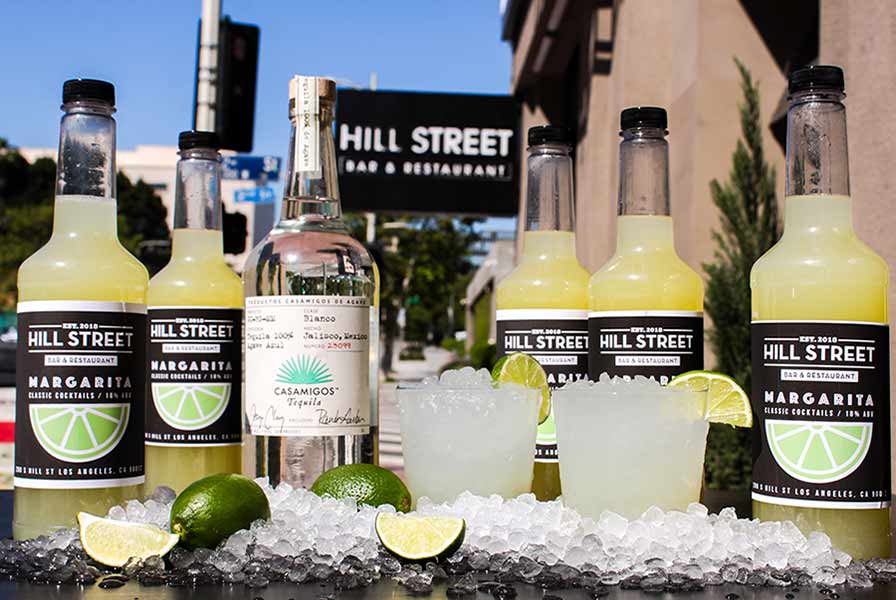 Hill Street Bar and Restaurant offers so much more than just your everyday average pub experience.
Affixed to the long-standing Kawada Hotel, on the corner of Hill Street and West 2nd, at the end of the long tunnel, is where you can find this sundry gem of perfect imperfection. This classic watering hole is an oasis right in the middle of downtown, where all the denizens of the Angel city come to soothe away their troubles and woes.
Hill Street Bar and Restaurant is a traditional public house that honors the historical heritage of Downtown LA's 20thcentury opulent grandeur by keeping things simple, elegant, and refined.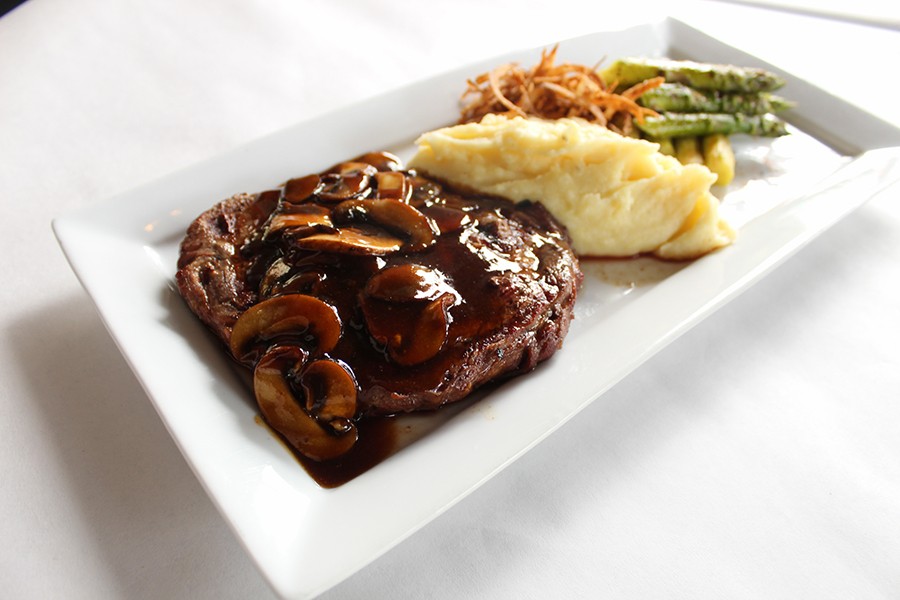 Atmospherically, Hill Street Bar and Restaurant is at once warmly nostalgic and classically casual with a subtle hint of sophisticated modernity. The attending staff of professionals are courteous and demonstrate a dedication to craft service on par with any fine dining experience in LA.
First and foremost, Hill Street Bar and Restaurant is a community space that is welcoming to all and provides a chic venue for people to gather and celebrate the good times.
Yes, we said it, the big taboo no-no word, "gather." Do you remember that thing that people used to do before big bad COVID came along, huffed and puffed, and tried to blow our dreams down?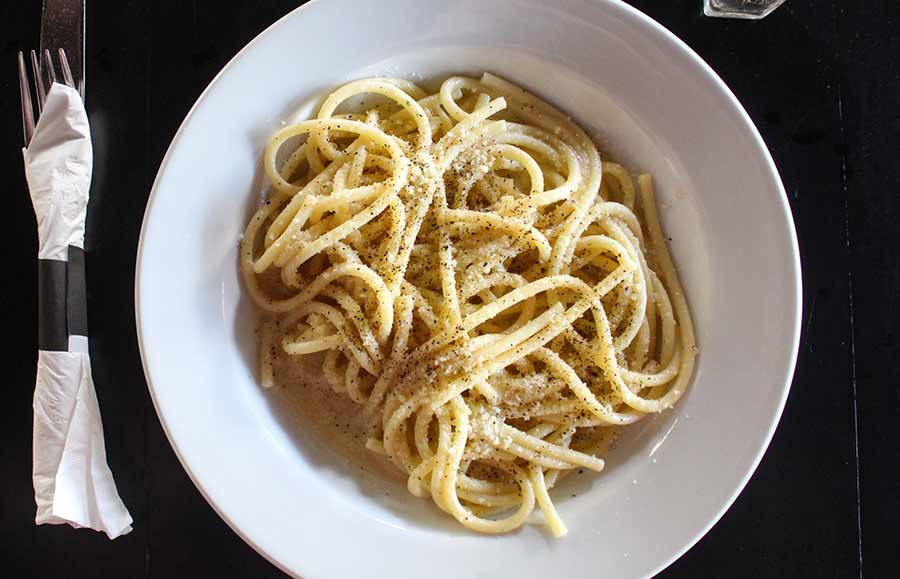 Anyway, (corny three little pigs analogies aside) longtime Bar Manager Kyle, and cocktail wizard extraordinaire, says of the space, "We want our gathered guests to conversate and socialize, and not merely feast. The food here is excellent, and the bar is blossoming with a range of eclectic and uncommon spirits, in particular Whisky."
At Hill Street Bar and Restaurant, the drinks are always cold, and the kitchen is always hot, so come hungry and leave happy!
Whatever your tastes may be, Hill Street has you covered.
They offer a wide range of spirits at the bar, from an exclusively top-shelf Whisky library to a Tequila lover's paradise, along with local craft brews on tap.
Also, Hill Street Bar stocks a curated selection of connoisseur wines from California and all over the world handpicked by the owner himself.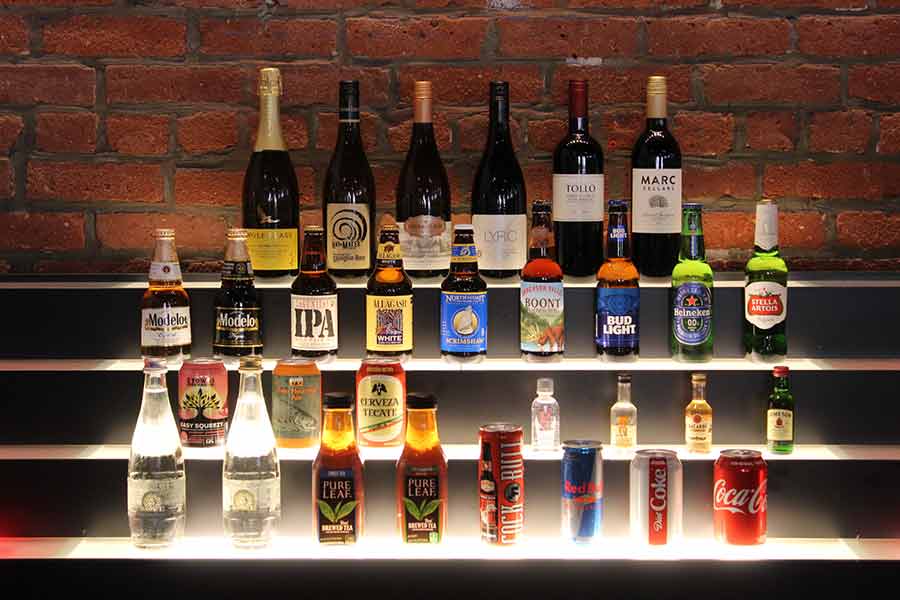 Grab a bottle of your favorite wine-to-go!
Their eclectic cocktail menu features all the traditional standbys of timeless American bar lore, such as the Hill Street Old Fashioned with Bourbon and the ironically good-spirited 'Work-from-Home' Coffee featuring Jameson, creme de cacao, Kahlua and fresh joe.
Not only does Hill Street have an exceptional variety of masterfully crafted mixtures, but they also offer up some of the most delectably delicious New American comfort food in the downtown area.
Hill Street's extensive gourmet menu features a mouthwatering array of appetizers, entrees, and desserts for all occasions and palates. The Prime Rib French Dip, the classic Hill St. Burger, and the tantalizingly titillating, Seven Hour Bolognese pasta all come highly recommended by staff and patrons alike.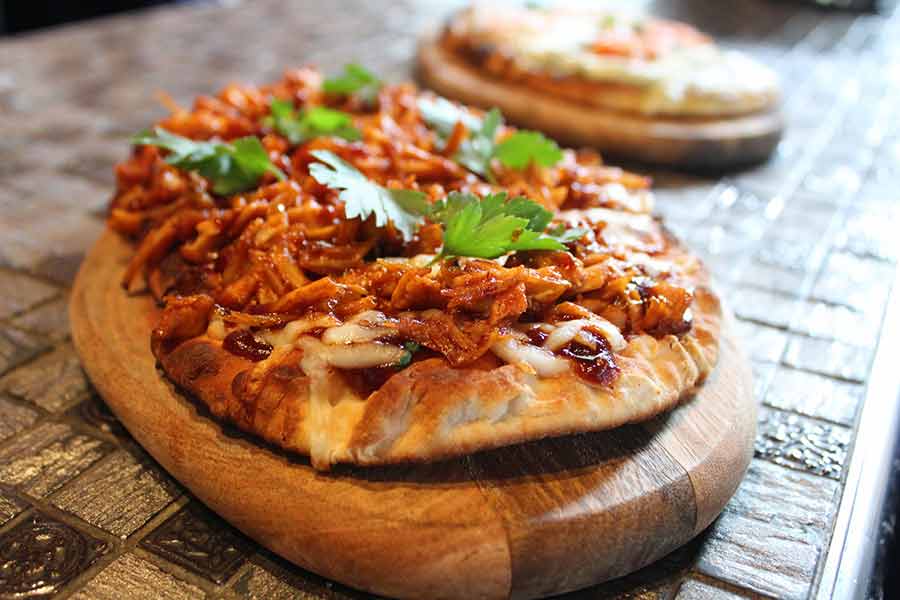 Despite the setbacks faced by many bars and restaurants during the pandemic, Hill Street Bar and Restaurant has creatively managed to navigate the treacherous waters of 2020 by offering an extensive take-out menu, ongoing specials, and to-go cocktails to help Angelenos combat the lockdown blues.
However, as LA county transitions into more relaxed COVID restrictions (fingers crossed) and people begin to venture out into the brave new post-COVID world, Hill Street Bar is in a viable position to go from surviving to thriving again.
Hill Street is ready to accommodate you, whatever your catering, venue, or event needs may be. Private parties, Bar Mitzvahs, company Christmas shindigs, birthdays, dinner recitals, wedding receptions, anniversaries, quinceañeras, graduations, gender reveal parties (no smoke bombs allowed), etc.
"We think that Hill Street is a special place, and we hope that our guests find it to be a special place, too!"