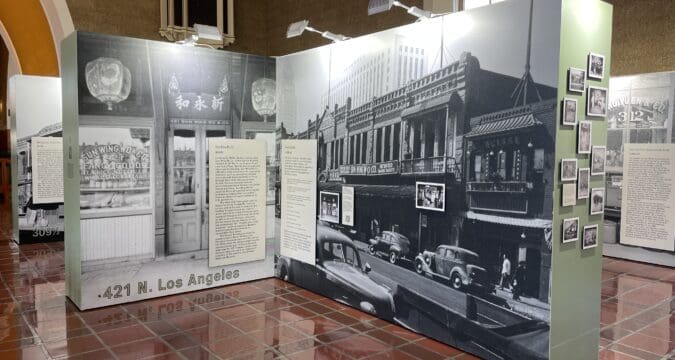 Union Station is the heart of Los Angeles, connecting countless numbers of people like coursing blood cells traveling through its extensive system of railways and bus lines, like city veins.
From within its main chamber, also flows Metro Art, a visionary program that enriches the public transit experience by integrating rotating exhibits of innovative and award-winning visual and performing arts into the Metro system. THIS month the program will be unveiling "Where You Stand: Chinatown 1880 to 1939,", a vibrant history of the original Chinatown which once existed at the same location where Union Station is now.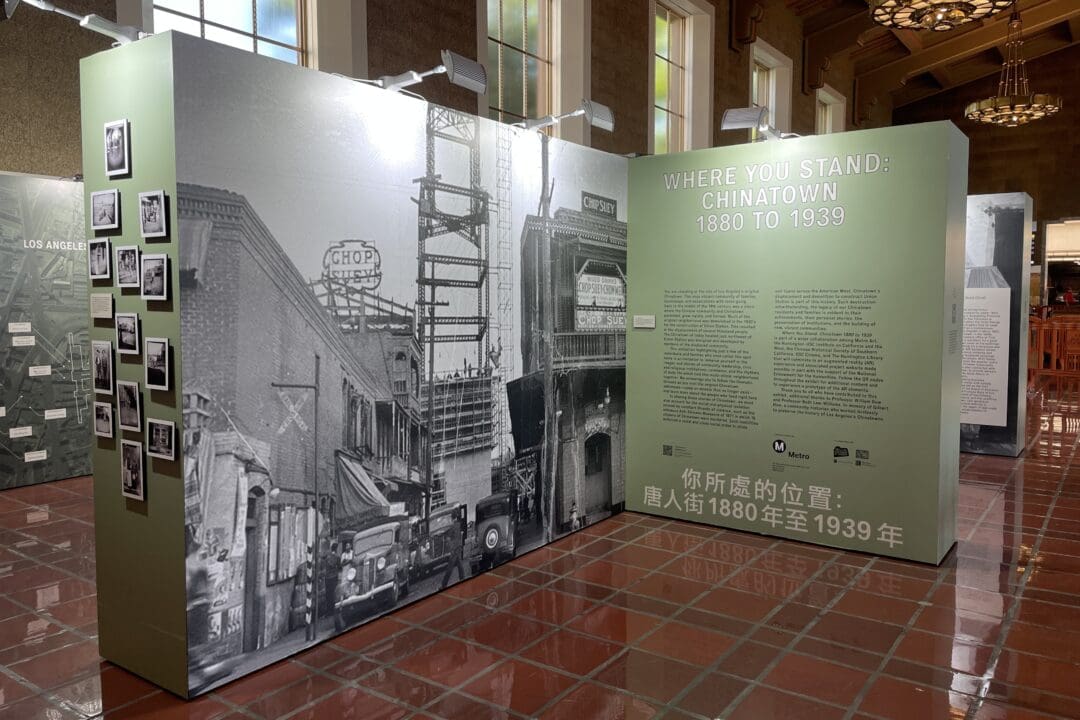 "Where You Stand: Chinatown 1880 to 1939," exhibit will run from November 1, 2023, into Fall 2024, beckoning Angelenos and curious travelers to step into a time when the Old Chinatown community existed through an intriguing collection of historic photographs, oral history recordings, and the wonders of augmented reality.
The story of this exhibit unfolds in the Union Station Waiting Room Gallery with the historic backdrop of Union Station. Since its grand opening in 1939, Union Station has been considered one of Los Angeles' architectural gems, representing not only a transportation hub but also a vital portal to the promise of the California Dream. The station's design seamlessly blends Spanish Colonial, Mission Revival, and Art Deco architecture, creating a style now known as Mission Moderne.
Covering a sprawling 52-acre area Union Station has played a crucial role in connecting the city's past to its present not merely as a transportation hub but also a cultural icon, fostering a renaissance that bridged the historic fabric of the past with the vibrant arts, culture, transit, and community of the present day.
"Where You Stand: Chinatown 1880 to 1939" exhibit is a collaborative effort among Metro Art, The Huntington-USC Institute on California and the West, the Chinese Historical Society of Southern California, USC Cinematic Arts, and the Huntington Library. Supported in part by the National Endowment for the Humanities, this project seeks to offer Angelenos a glimpse into the early roots of Los Angeles' Chinatown, which traces its origins back to the middle of the 19th century.
Another pulsating factor of the exhibit is its use of innovative augmented reality (AR) as visitors will have the opportunity to use their mobile devices to scan QR codes strategically placed throughout the exhibition resurrecting the neighborhood of the original Chinatown of Los Angeles and connect with the lives of the people who once called it home.
It was a place where the Chinese community and Chinatown not only endured but thrived. Attendees of the exhibit will be able to see artifact materials superimposed onto various locations around Union Station, further deepening their understanding of this historic site.
History enthusiasts, travelers, and residents welcome. Union Station is located at 800 N Alameda, LA, CA 90012. www.unionstationla.com