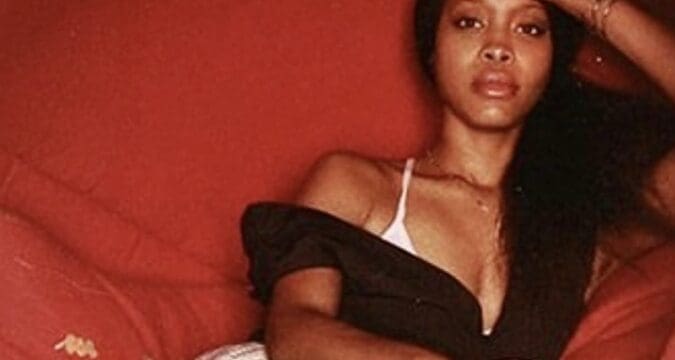 Billboard Magazine's yearly LA3C mega festival is back and this year it's bigger and more soulful than ever.
While last years concert showcased more rap stars this year focuses more on neo-soul, eclectic instrumentals and smooth vibes.
The subsidiary company behind the festival's production, Penske Media Corporation's presents this year's LA3C Music & Food Festival as a bright light on the Historic Core horizon, set to illuminate Downtown Los Angeles' rich culture and diverse communities.

Last year, LA3C Chief Executive Juan Mora told Billboard Magazine, "This will be the first festival of its kind to fortify a city that combines talent, diversity and culture like no other while engaging with organizations solving some of the city's pressing challenges," said LA3C Chief Executive Juan Mora of the upcoming festival in an official statement. "[PMC CEO] Jay [Penske]'s vision and the commitment to positively impact the city of Los Angeles is inspiring. I plan to leverage the expertise of Penske Media's iconic brands to create an experience for all visitors, and we invite creatives, musicians, and artists to join in our mission."
From November 10-12, LA3C will commandeer four of LA's most iconic venues and surrounding lots, including the Theatre at the Ace Hotel, the Los Angeles Theatre, the Orpheum Theatre, and the Palace Theatre.
This festival promises to be a star-studded extravaganza celebrating all that makes LA extraordinary and it's bound to bring more visitors and more business opportunities into the Historic Broadway Corridor.
Check out some of the most iconic performers set to take the stage and where they'll be performing.…
The Theatre at the Ace Hotel, originally built as the California Petroleum Corporation Building and later known as the Texaco Building, is a 13-story highrise hotel and theater located at 937 South Broadway in downtown Los Angeles, California. It was completed in 1927 and was the tallest building in the city for one year. Patterned after Segovia Cathedral in Spain, it exudes Spanish Gothic style and will soon host international sensations Flying Lotus, Friday, Robert Glasper Saturday, and Jazz legend Herbie Hancock will grace the stage at this historic venue on Sunday.
The Los Angeles Theatre, is another magnificent venue on Broadway that opened its doors on in 1926. Freshly renovated, it's hosted luminaries like burlesque queen Sally Rand and jazz greats Lena Horne and Ella Fitzgerald. Kamari Washington Friday, JammJam Saturday, and conclude the festivities with an Afterparty in the Ballroom followed by a film festival screening "Grace Jones: One Man Show" on Sunday.
Originally opened on June 26, 1911, the Palace Theatre was the first new theater built specifically for the popular vaudeville chain. With an elegant and subdued decor, this theater exudes historical charm. This theater, with its rich history, will be the stage for an incredible lineup of artists will take the stage beginning with Fred Armisen, Friday, Nick Hakim on Saturday, and Mark Rebillet at this historic venue on Sunday.
Broadway's Orpheum Theatre, built in 1926, has welcomed a wide array of talent over the years, including a young Judy Garland and comedian Jack Benny. This historic theater has played a significant role in LA's entertainment scene. Closed to the public Friday and Sunday, the iconic stage will host Erykah Badu on Saturday.
The festival performances that will be mapped indoors and outdoors across the Historic Core are scheduled to begin from 1 p.m. to 10 p.m. on the first day and 12 p.m. to 9 p.m. on day two; attendees must be 21+.
LA3C stands for Los Angeles (LA), Capital of Culture & Creativity (3C). This two-day event is described as a "curation of best-in-class experiences, including powerhouse musical performances and multicultural food and flavors, punctuated by bold and interactive art from some of the world's most talented artists."
LA3C returns for its second year with a renewed focus on the best of LA's best soul food and artisanal markets as well.
LAC3 Marketplace, takes place on opening at 2pm, Friday afternoon from November 10 to Sunday, November 12, with a music stage of its own, featuring Quest Love, promising to bring together a wide range of artists, craftsmanship, tastemakers, and performers, vendors to celebrate the uniqueness of LA. www.lac3.com