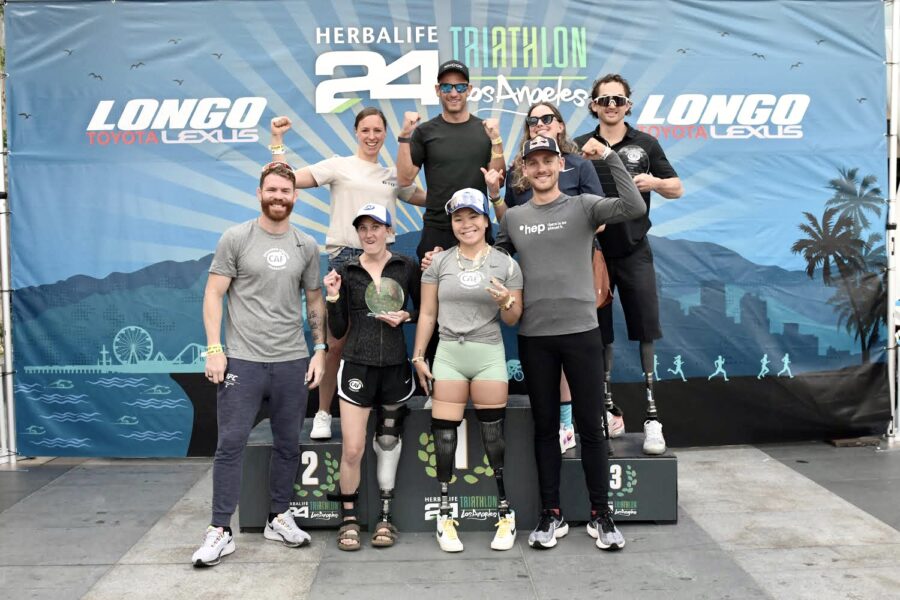 Winners Jamie Riddle and Vittoria Lopes, we're first to cross the Herbalife24 Triathlon Los Angeles International Distance race finish line on Fig and Venice in Downtown LA on Sunday, May 15th.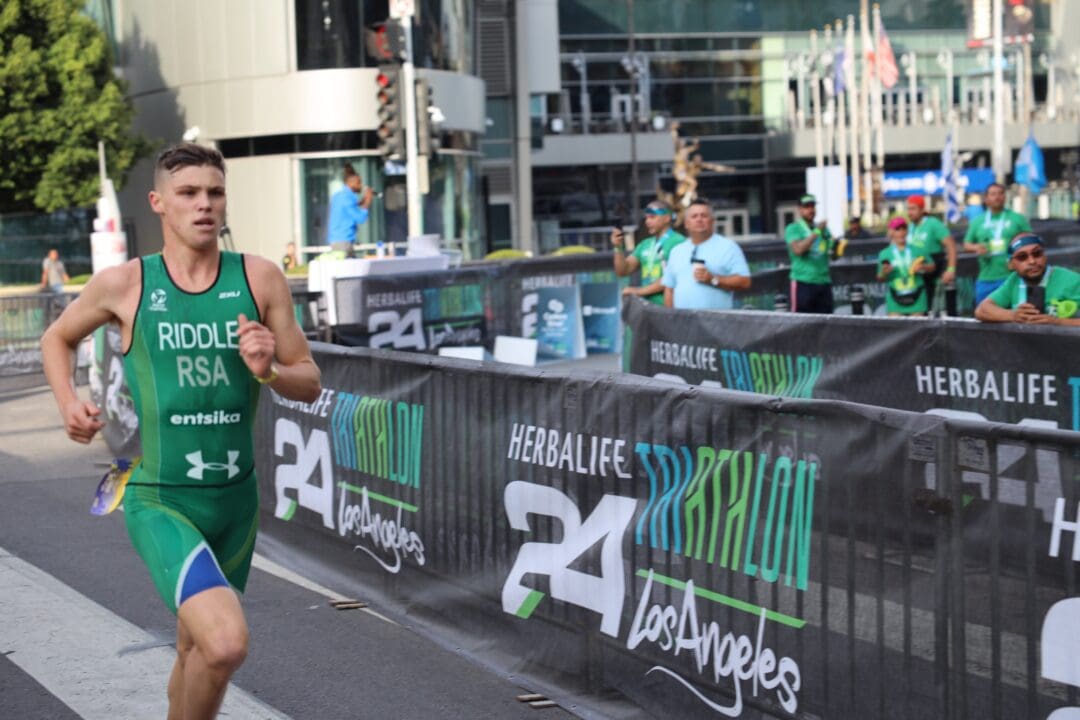 The two later took to the podium to show off their winning medals. This and all the deserved fanfare, including an outdoor celebration at L.A. Live for the 2000 athletes testing their abilities through run and relay, aqua bikes, Bike Tour, and a 5K run/walk, triathlon that began the ocean swim.
Here are the winners!!!
Sign up to receive our popular Get2DTLA Newsletter

First place, (Men) finishing in 1:48:55 – PTO World #326, Jamie Riddle.
First place, (Women) finishing 02:03:49 – Vittoria Lopes, who trains in Boulder, Colorado.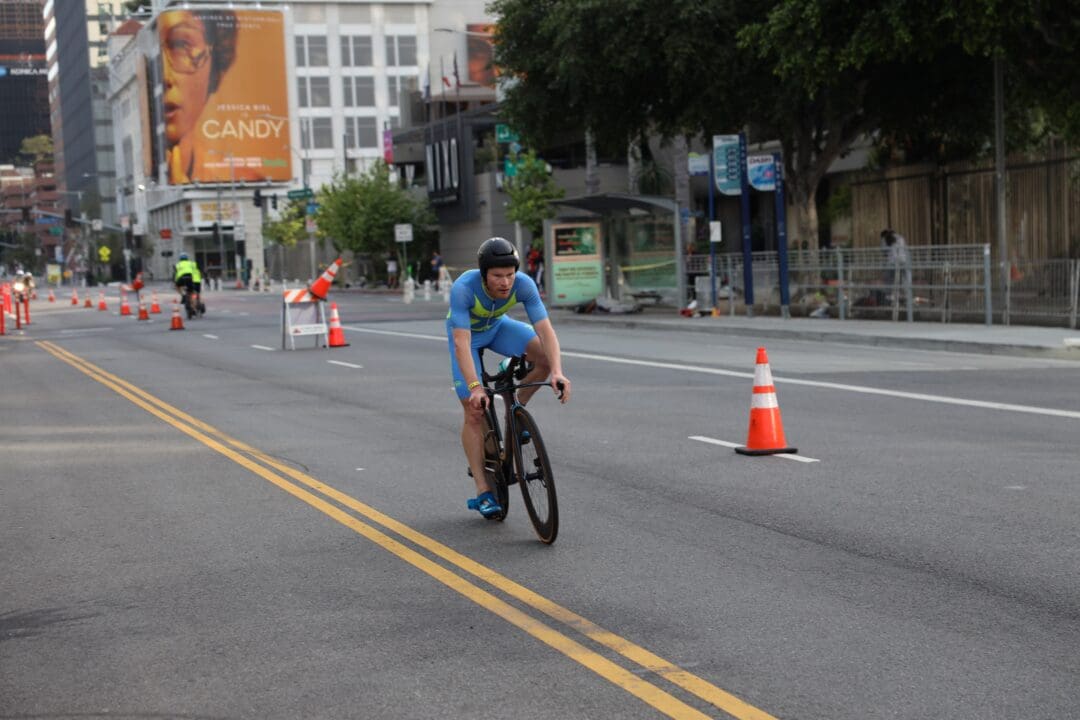 Other athletes, including elite and amateur triathletes and more than 50 professionals from the United States, the United Kingdom, Asia, and South America, would continue the battle to cross the finish line.
"Athletes from around the world took to the streets of Los Angeles to compete in the triathlon, bike tour, or 5k," said Ibi Montesino, senior vice president and managing director for Herbalife Nutrition North America Region.
"Thousands of spectators on the sidelines cheered the athletes on, and we thank them, our partners and sponsors for making this a successful event."