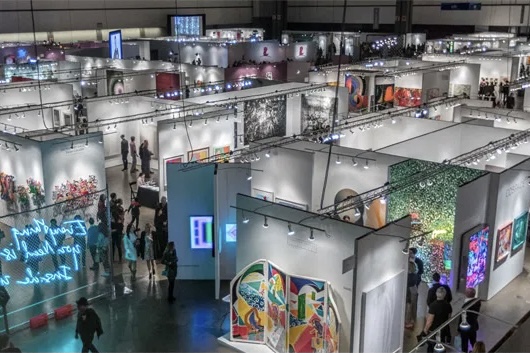 The LA Art Show, the most comprehensive international contemporary art show in America, is honored to officially kick-off the city's 2021 art season at the Los Angeles Convention Center on July 29, 2021.

This special Summer Edition–on the heels of the landmark 25 year anniversary–takes a closer look at some of the latest technological trends in the art world, while still offering a traditional lens art from around the globe. In order to best cater to their loyal and large fan base, the LA Art Show has developed some unique programming to highlight some of the most interesting advancements in art including AR, VR, and NFTs, providing visitors a space to observe, learn, and enjoy.

This new programming, in addition to the design and more classic mediums the show is known for, was designed with the viewers in mind, exposing people to something new and making digital art and technology more accessible. With this, the LA Art Show will be the first LIVE show to join the NFT conversation.
Sitting among the exciting additions and traditional staples, we have the return of DIVERSEartLA, an important and highly-anticipated part of the show curated by Marisa Caichiolo. This part of the show will focus on the presence, contributions, research, and documentation of women and non binary artists at the forefront of work at the intersection of art, science, and technology, represented by guest museums and institutions.
The LA Art Show is excited to once again interact with the community in a safe way, welcoming back old friends and joining new ones for the first time. With the draw of a long-awaited in-perso event, a carefully curated group of artists, a focus on women and technology, and the charitable component, tickets for this event are likely to sell quickly.
Thursday, July 28 6pm – 10pm
Friday, July 30 – Saturday, July 31, 2021
12pm-8pm
Sunday, Aug 1, 2021
12pm-6pm

Los Angeles Convention Center, 1201 S Figueroa St, Los Angeles, CA 90015