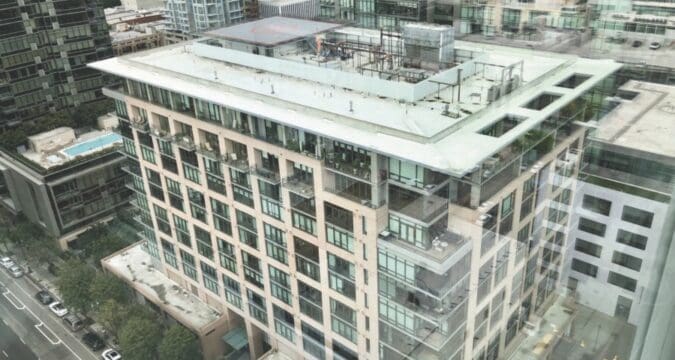 In the rising healthy lifestyle community of South Park, downtown Los Angeles sits a quaint real estate boutique known to the world as Loftway. Founded by Cristiano Sampaio in 2003, the secret to Loftway's longevity stems from principles of honesty, loyalty, understanding, and accountability in the world of urban real estate.
Living in a metropolis can be demanding on one's well-being. The constant noise, air pollution, light pollution, and the ever-present stress of city life are factors that weigh on the minds of urban dwellers. When making a significant investment in a place to call home, careful research and exceptional customer service become paramount. The choice of your neighborhood and the building you reside in often depends on how long you plan to stay.
Loftway's Legacy
Forged in the preconceptual days of Downtown Los Angeles, Loftway has been a trusted partner for buyers, sellers, landlords, renters, and developers for two decades, and rightfully takes its place among the few visionary companies known for spearheading the charge for downtown's rejuvenation.
Cristiano Sampaio himself notes, "Operating from an office in South Park offers exceptional convenience, allowing me to easily access most condominium buildings in Downtown Los Angeles, with the Arts District being the only exception.", Sampaio told DT Weekly. "Our clients are welcome to visit us at any time, and the prominent large window display perfectly aligns with our marketing strategy, reinforcing our strong presence within the neighborhood."
The Search for Serenity
Anyone on the lookout for a peaceful, health-forward dwelling with breathtaking views can count on Loftway's downtown residences that come with an array of health amenities, including fitness centers, spas, pools, and Jacuzzis. These spaces are designed to encourage tenants to come together, fostering a sense of community and heavy influence on a healthy lifestyle.
Take, for example, a remarkable property listing by Loftway, in the heart of South Park unit 601. at 1111 S. Grand. This property is a rare find indeed. With a generous 1,520 square feet of space, it boasts two bedrooms and two bathrooms, walk-in closets, high ceilings, and floor-to-ceiling windows that perfectly frame the Downtown skyline. Spacious panoramic corner units like this one at 1111 Grand come with balconies, that beckon all to look up and savor a healthy daily dose of tranquility in the city.
The kitchen is a culinary refuge equipped with stainless steel appliances, a large granite island, and even a washer and dryer in the unit for added convenience. This loft includes two side-by-side parking spaces, complete with an EV charger for an electric future (as seen on the horizon).
Security is top-notch with controlled access, a 24/7 doorman, and a range of amenities, including a swimming pool, spa, sundeck, landscaped terrace/barbecue area, and an outdoor fireplace within the building.
Plus, there's a cafe conveniently located on the ground floor. Plus, 1111 Grand is located just two blocks away from LA Live and two major grocery stores, making this property an all-encompassing urban retreat.
As Cristiano Sampaio aptly puts it, "Knowing you're coming home each day to a safe place of tranquility where you can burn a candle, prepare an organic meal, soak, and relax into a good night's rest – is priceless." When contemplating the cost, rest assured that living in downtown Los Angeles is an investment well worth making.
The safe way, the easy way…Loftway offers an exceptional opportunity to experience the vibrant yet serene urban lifestyle that Downtown Los Angeles has to offer. It's not just about buying a property; it's about investing in a tranquil retreat amidst the energy of the city. www.loftway.com