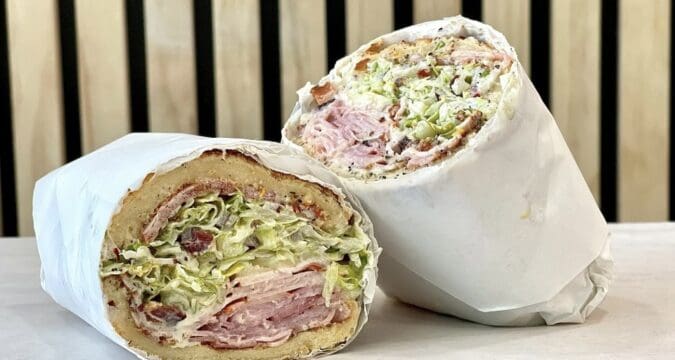 Grand Central Market, the legendary food hall of Downtown Los Angeles, is about to unveil its newest gem, tantalizing and mouthwatering sandwiches from Ghost Sando Shop.
In June, Ghost Sandro makes its grand entrance adding another layer of deliciousness to the GCM diverse culinary wonderland.
Originating from the hip and vibrant Melrose Arts District, Ghost Sando Shop quickly became the talk of the town, captivating taste buds for miles around. Now, they're ready to conquer the hearts and palates of food aficionados in the heart of downtown Los Angeles, and we're all for it.
Ghost Sando Shop is renowned for crafting sandwiches that are not just delicious but also works of art. Fans online have expressed that each bite is a harmonious symphony of flavors packed with the finest ingredients.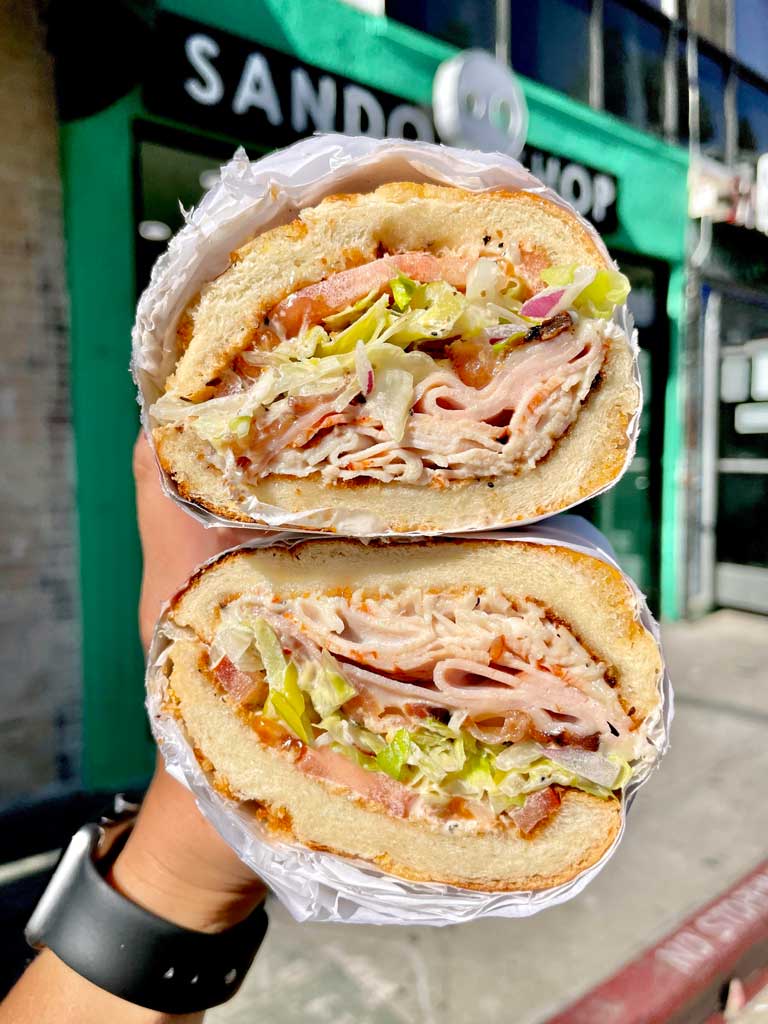 One of their signature delights is the stylish Melrose, a masterpiece boasting layers of succulent black forest ham, oven-roasted turkey, thick-cut bacon, and melted white American cheese. The pièce de résistance is their house-made slaw, adding a delightful crunch and a burst of refreshing tang.
It's all about the bread!
Ghost Sando Shop's sandwiches are held together by their famous Dutch Crunch Roll, a tender white bread coated with a crispy light, rice flour crust.
But it gets better… Ghost Sando Shop also pays homage to the vibrant city of Los Angeles with their LA-inspired sandwiches. The Santa Monica is a flavorful combination of pastrami, oven-roasted turkey, thick-cut bacon, melted pepper jack cheese, and, of course, their signature house slaw, it's like a Ferris wheel of flavor.
Maybe one day Ghost Sando will name a sandwich after Downtown and stack it tall with cold cuts and jam it packed with handpicked, trafficked tomatoes. That would be like a culinary love letter to the City.
Founder Benjamin George Sales II couldn't contain his excitement when he received the call from Grand Central Market.
"When we received the call from GCM to join their iconic venue it was both exciting and surreal. This is a rare opportunity for Ghost and the team to be a part of something bigger than us," said founder Benjamin George Sales II. "We look forward to embedding ourselves in the community and culture to bring a new level of sandwiches to DTLA and the surrounding community."
Grand Central Market has always been committed to celebrating the rich tapestry of cultures and cuisines that make up Los Angeles. This iconic food hall serves as a meeting place where communities gather to share a table and create lasting memories. With its sprawling 30,000 square-foot arcade, Grand Central Market showcases the best of California's ingredients, chefs, and entrepreneurs, creating an eating experience that rivals the best in the nation.
More than just a culinary destination, Grand Central Market is a hub of vibrant energy and creativity. It continues to evolve and grow, offering a dynamic space for public programming and events, making it the beating heart of downtown Los Angeles.
Starting June 2023, Ghost Sando Shop will be waiting for DTLA at Grand Central Market, conveniently located at 317 S. Broadway, Los Angeles, CA 90013.
www.ghostsando.com