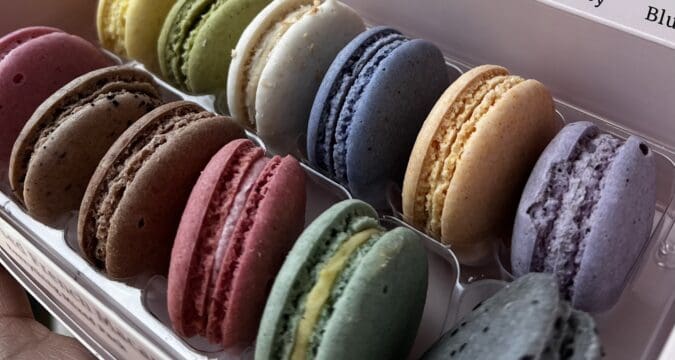 In a world full of cookies, be a macaron! That's the motto of Verón, a new downtown Los Angeles-based bakery that specializes in plant-based French macarons, lite bites a fresh coffee.
For those who know, macarons (not to be confused with macaroons) are delicate French pastries that require precision, skill, and incredible patience to make. The process which includes everything from weighing and sifting the ingredients to carefully piping the batter onto dozens of baking sheets can be quite difficult, but the end result is a small, colorful, treat so delicious it's withstood the test of time.
For 14th Century King Louie II, the preparation of macarons required a keen attention to detail, as even the slightest deviation from the recipe could have resulted in a disastrous outcome.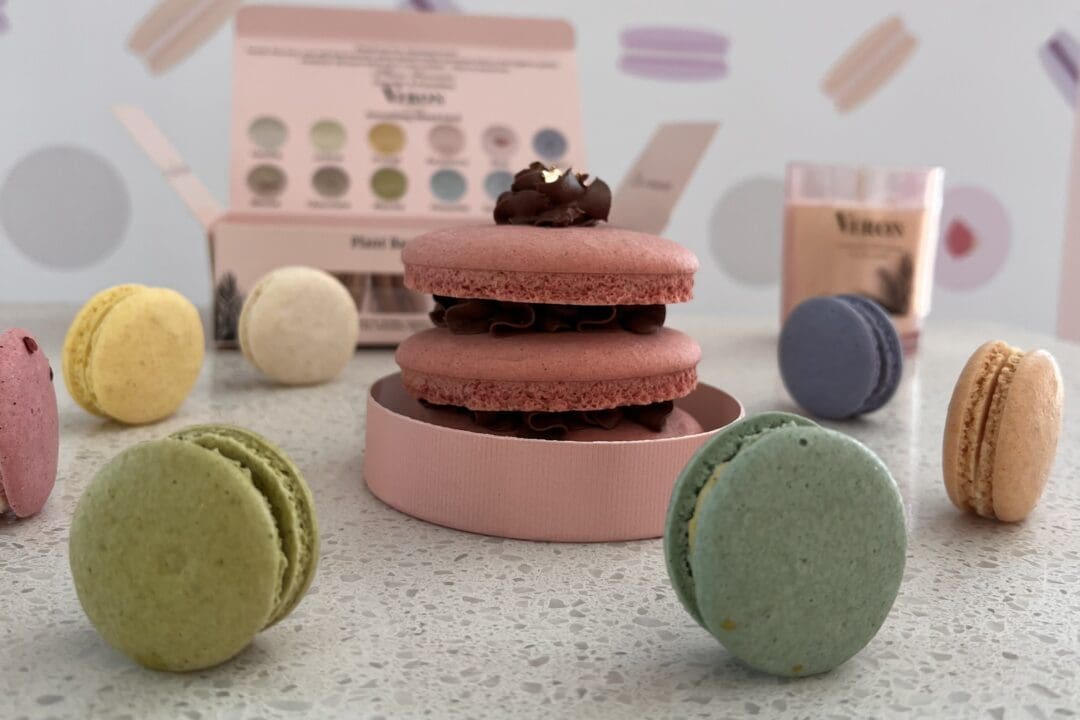 The perfect macaron should have a slightly crispy exterior, with rich sweet filling that surrounds each royal taste bud with every bite.
Better yet, your Royal family can enjoy the same sophistication popular among the French aristocracy for centuries just by visiting the corners of 6th and Los Angeles.
At Verón, DTLA can find such varieties of chocolate, pistachio, passion fruit, raspberry, blueberry, vanilla, and mocha, among rows of others. Some are even adorned with gold leaf. Any king would love that. Yet, still there is something else that makes macarons at Verón a DTLA instant favorite…
Verón is proud to offer all-natural vegan versions of this classic dessert. Gluten-free, palm-oil free, and free of artificial flavors and colors the pleasure is far from guilty.
Founded by Shera Fournier in September 2020, Verón has quickly become a popular choice for those seeking innocence in the form of conscious indulgence. Shera, who has a degree in Applied Mathematics from Loyola Marymount University, grew up vegetarian and wanted to create a brand that encompassed her vegan values and desire for a little indulgence.
"Growing up vegetarian I often felt deprived of the cuter, fancier indulgences. I felt often times vegetarian and vegan were associated with a hippier vibe which I can appreciate but I love a little indulgence in my life and wanted to create a product, brand, and space that encompassed my vegan values and desire for a little indulgence. We like to call our product a conscious indulgence."
Verón's macarons are not only delicious and aesthetically pleasing, but they also fit nice on display at catered events and are even more impressive situated inside one of Verón's quaint, pink, signature boxes.
With a little bit of class, and pastel luxury, coffee, macarons and free wi-fi, Verón's location is an excellent way to treat yourself or someone special, but it all began long before the grand opening in the Historic Core. Obstacles, including being a small self-funded woman-owned business running a business for the first time we're thankfully eased due to huge support and free resources available through city programs and non-profits.
"After launching in 2020 online we quickly expanded to pop ups and are now sold in over 30 stores and cafes across the country in addition to shipping out thousands of macarons per week directly to customers. We are excited to expand our offering in our shop where customers build custom boxes, pickup our non-shippable macarons, other treats and our delicious line of plant based coffee and tea drinks."
Since then, Verón has received media coverage from VegNews, VegOut, Thrillist, LA Weekly, and EaterLA. They've also worked with Support and Feed, Maggie Baird's foundation, donating macarons about once every month to those in need.
Verón's future looks as bright and colorful as her display of macarons as Shera continues to expand her retail location to serve the downtown community better. As they get busier, they plan to offer more seating, including outside seating, expand their menu, and offer baking classes and monthly events in their space. www.theVeron.com