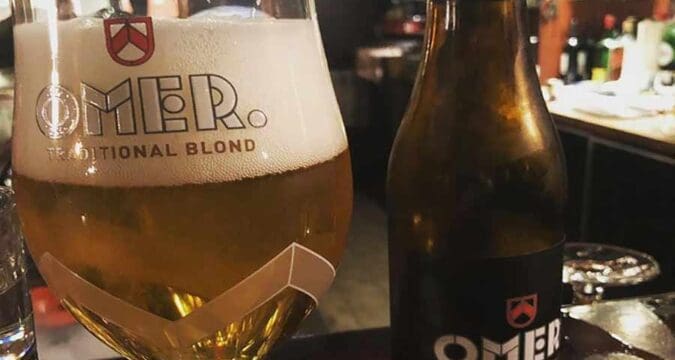 From the creators who brought us The Surly Goat, The Blind Donkey, and The Naughty Pig, comes The Little Bear, a long-time local favorite located amid DTLA's vast industrial Arts District.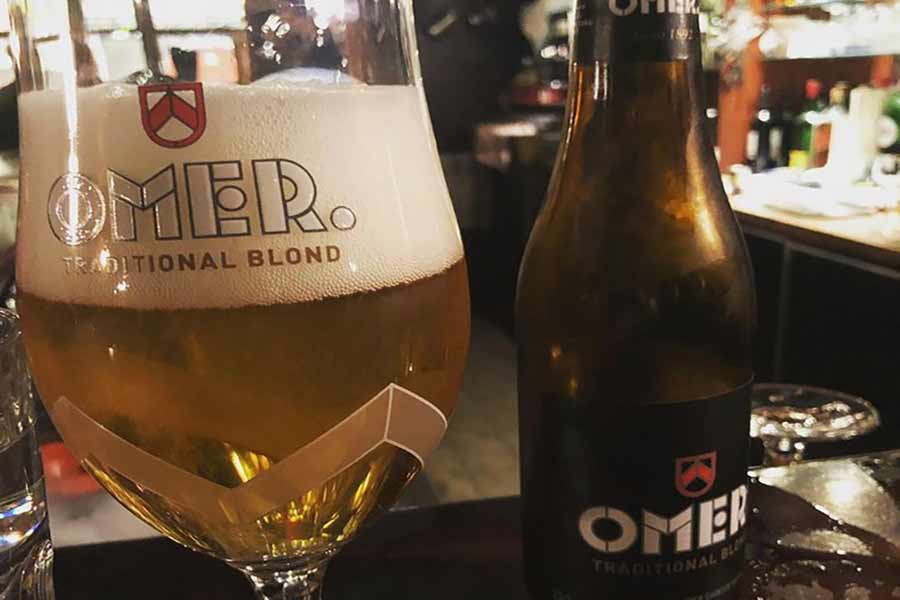 Situated inside the 1924 Toy Factory Building on the corner of Industriel and Mateo, Little Bear is a Belgian-inspired Beer Cafe that transforms its historic location. Once used as a civilian bomb shelter during World War II). Little Bear is bringing DTLA out of hibernation for all to enjoy.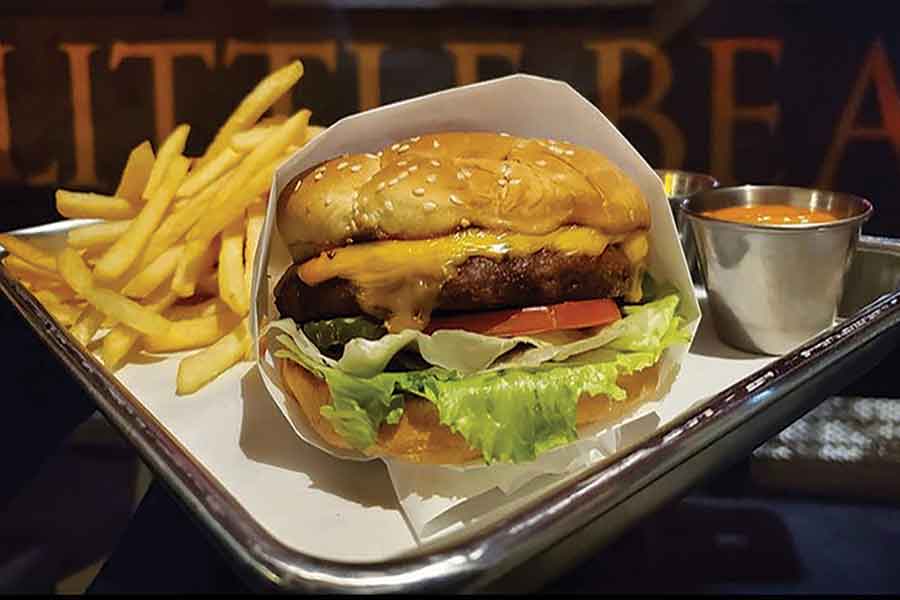 Chef Andre Chin runs the kitchen cooking with Belgian flavors that extend across a menu of rare beers, fresh cocktails, and Netherlander comfort food. As official ambassadors for Orval beer and home to the only Duvel on draft in Southern California, it's safe to say Little Bear Bar is the authority on Belgian brews for DTLA.
Little Bear Cherishing DOWNTOWN's GREATEST GIFT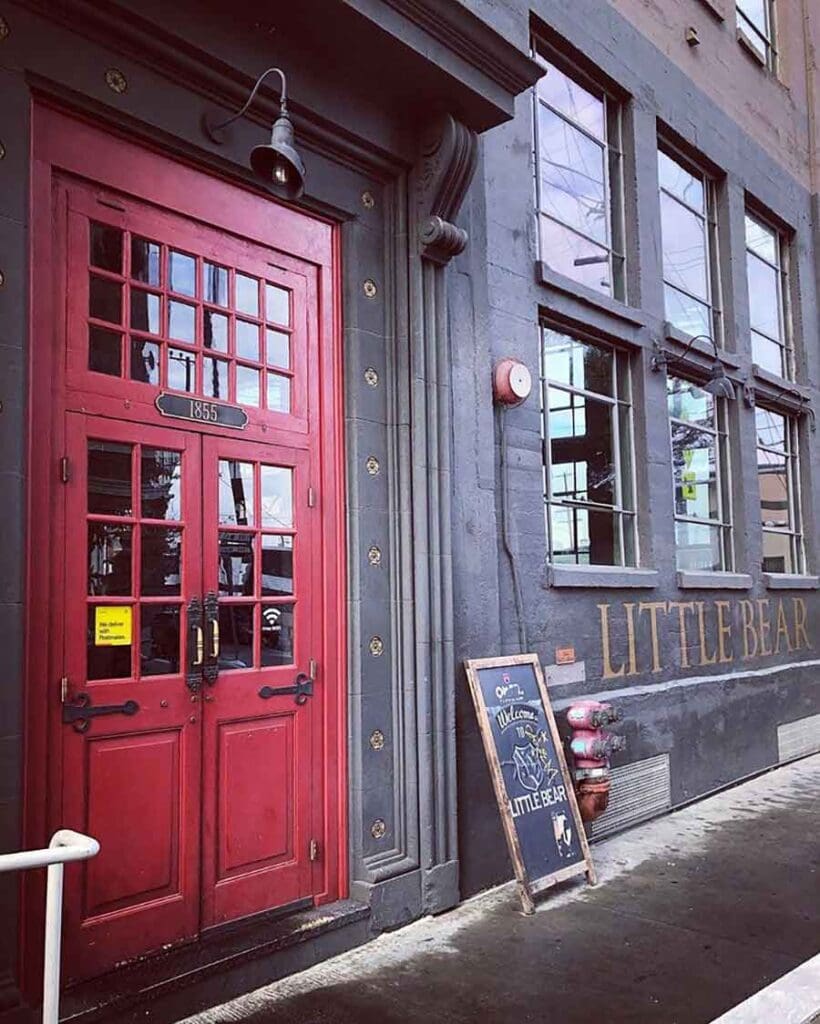 Since 2012, Little Bear has cherished the diversity and beauty of Downtown's greatest gift, a community of creative, industrious, no-BS, hard-working/ play-harder people with great energy to be around.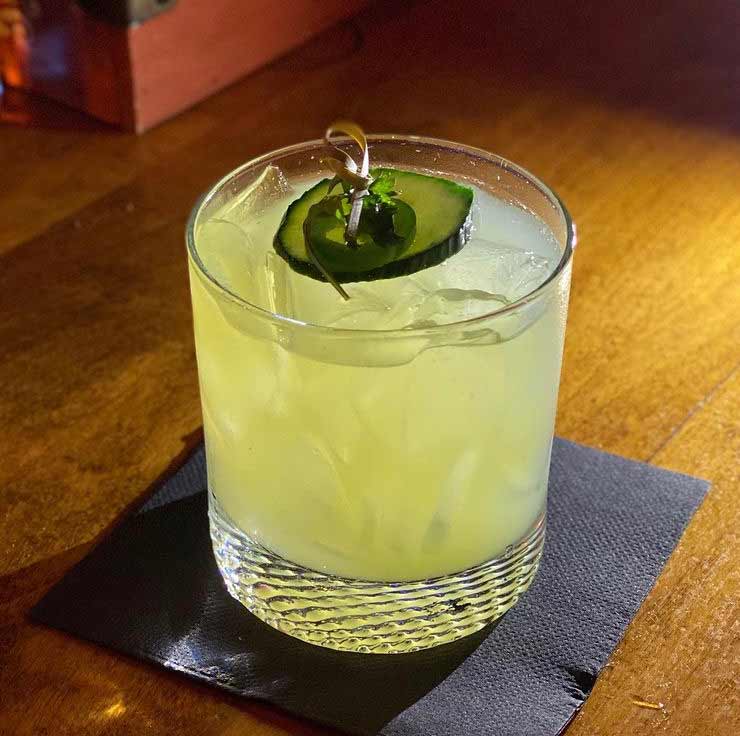 When on the hunt for the tastiest Burgers in existence, set your traps for The Classic Little Bear Burger, a hot juicy mess for all to sink their paws into. It's made with two 4oz beef patties pressed thinly, melted cheese, lettuce, tomato, caramelized onion, and Andalouse sauce (a Belgian specialty) on a toasted bun. This burger is simple, delicious, and satisfying and there's also a vegan version available with a vegan Andalouse sauce.
Come for the burgers, Mitraillette and Brussel's sprouts and stay for the star dessert, the stroopwafel s'more: Two Belgian stroopwafels (translation: syrup waffles) layered with sweet toasted marshmallows, melted chocolate, and toasted almonds.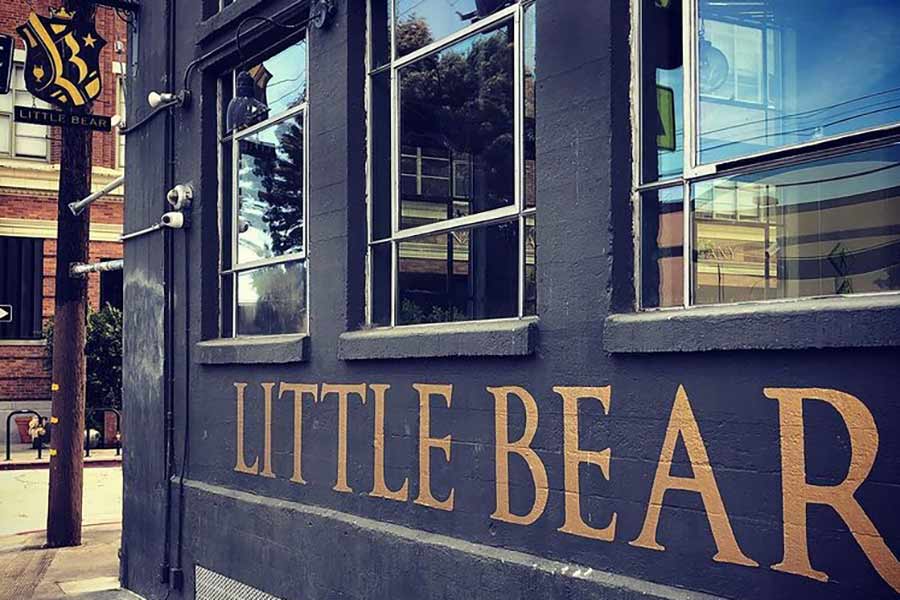 Behind the thin red doors that mark Little Bear's entrance is the embodiment DTLAs "Artist in Residence" or "AIR" movement of the 80s, which allowed residential use of formerly industrial buildings once left abandoned by the post-industrial era.
Little Bear is one great big neighborhood "Cheers" to the artists that once surrounded the area and a great place to enjoy a great burger alongside foamy glass mugs of imported Belgian craft beers filled to the brim. Proost!