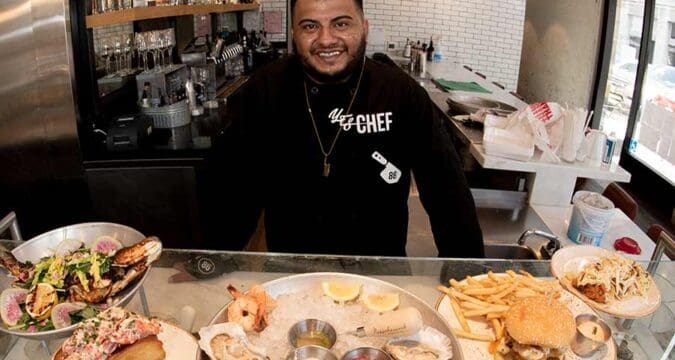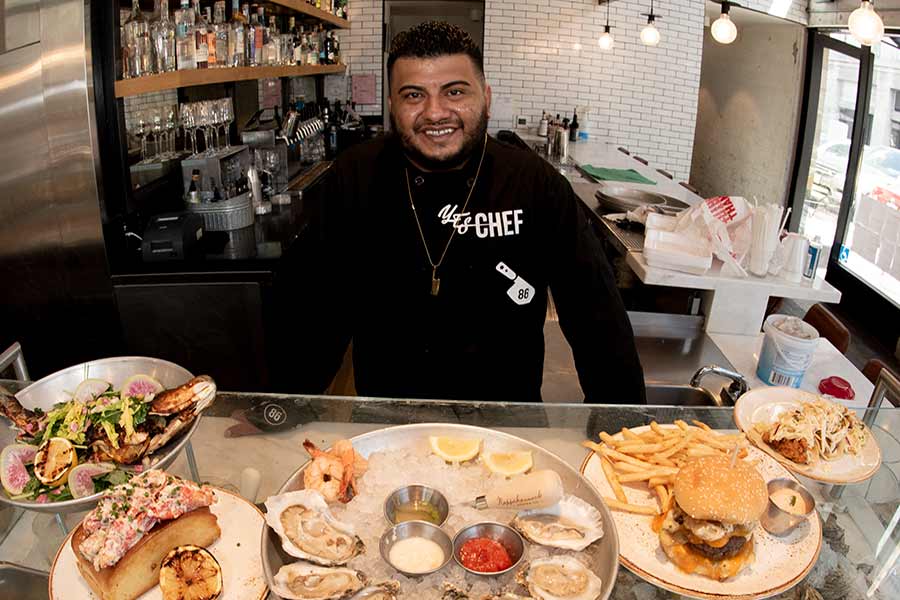 If you ever dined at Church & State, El Cholo or Fleming's Steak House in their early years, there's a chance you've enjoyed a dish or two prepared by this week's Hot & Spicy Chef, Chef Wilson Santos.
Chef Santos' day begins bright and early, making the commute from his home in Bakersfield straight to the open-air produce markets that span the Warehouse District of downtown LA.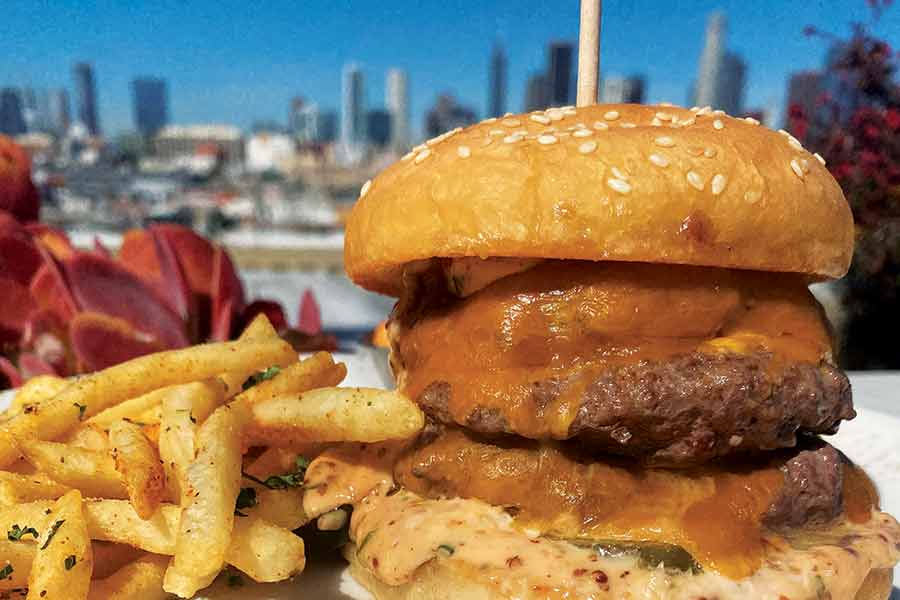 Unlocking the doors and unloading the provisions, he and his team begin prepping the dozen bins filled with freshly chopped, diced, sliced, and grated ingredients that will enhance the flavor of each of his many plates.
With the light at the end of the Covid tunnel, finally, the Chef can return to what he does best; feeding hordes of hungry restaurant diners from sun up to sun down.
These days you can find Chef Wilson Santos at Rappahannock Oyster Bar located in the quaint open-air lifestyle mall known as TheRow. Chef Wilson Santos was there when Rappahannock first opened three years ago.
Before that day, the bare walls and empty concrete "box-shaped" build-out depended on the company's eye for contemporary interior design, reputation for fresh, briny oysters and the Chef's imagination to get things going. In the end, it would help establish TheRow's ever-popular outdoor private-hideaway feel.
Rappahannock Oysters Bar is famous for its variety of oysters, always meant to be the main course, with other items such as French fries, scallops, and fine wines available to escort them.
As time went by, the Chef began using the restaurant's main staples, lobster, shrimp, scallops, and of course, the oysters, to create menu items unique to all other Rappahannock restaurants scattered around the Chesapeake Bay.
Time spent with Chef Tony Esnaultof Church & State, Flemings Steakhouse and El Cholo Mexican Restaurant would embellish him with the best traits from some of the top chefs of LA.
On a good day, the Chef can shuck anywhere between 1500-7500 raw oysters. So many, he jokes about shucking blindfolded with one oyster tied behind his back.
"I love the connection with people. It's great. I feel like the people here are family. So many different faces every day."
Wilson notes that each restaurant in the chain has a different menu to complement the dozens of oysters. Wilson is most thankful the owners of RappBarDTLA Allow him the freedom to create and experiment. Such is the case with the crab cakes, shrimp and grits, and fried oyster tacos.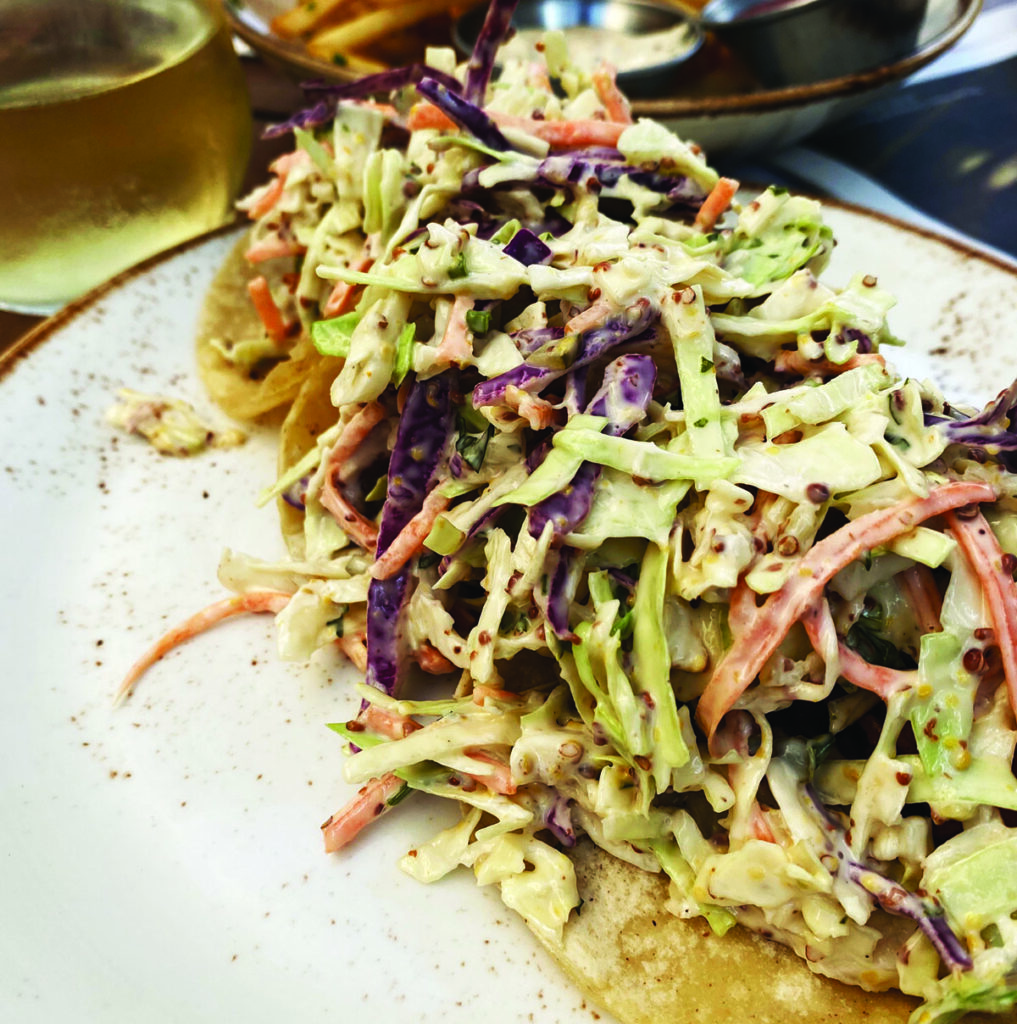 Chefs Wilson's RappBurger was voted best burger by La Magazine. It's two beef patties with caramelized onions, smoked Mayo on a sesame seed bun, and you can eat the mini version during happy hour.
Balancing the menu twenty cases of lobster a week. He uses the extra claws with his Lobster poutine and shrimp and lobster quesadillas which are selling like crazy. Yet, nothing says Chef Wilson Santos better than the customer favorite that started it all – The Chef's Lobster Roll.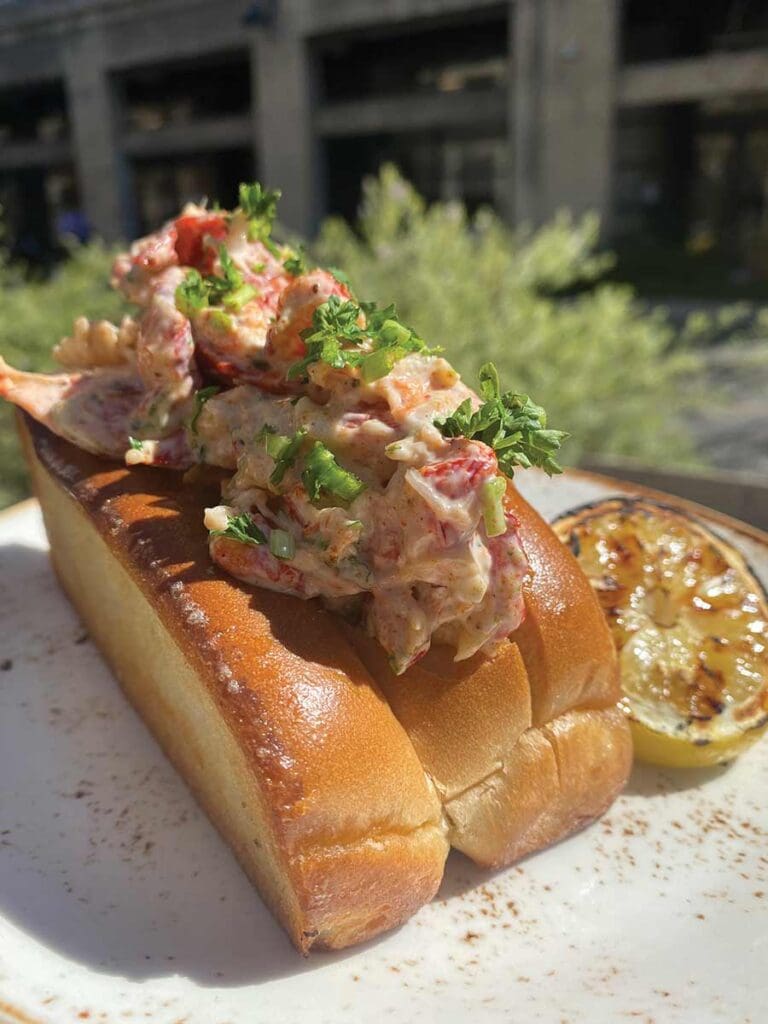 Plans for the future include new staff, busy days, Cinco De Mayo, Mother's Day, and an all-new Happy Hour returning to the restaurant as more and more Covid restrictions subside.
"A lot of chefs work toward the plate looking better than the food taste. But it's the taste that brings you back."