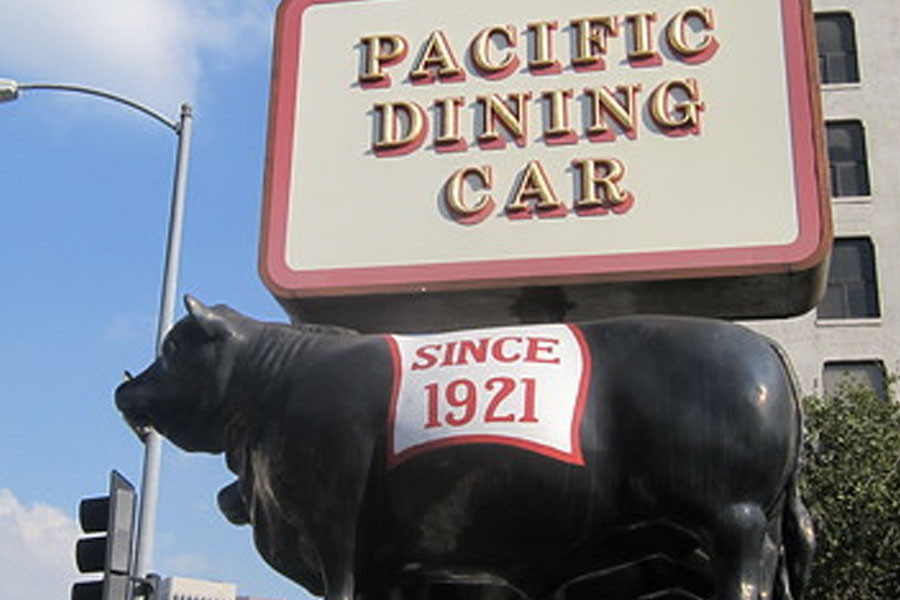 Taking a look back at some of Downtown's most beloved businesses hit hardest by the era of COVID 19. From eateries to corporate office buildings, DTLA will never be the same. Here's a list of 10 Great Places That May Be Gone for Good in DTLA…
1. They should have been making Space Suits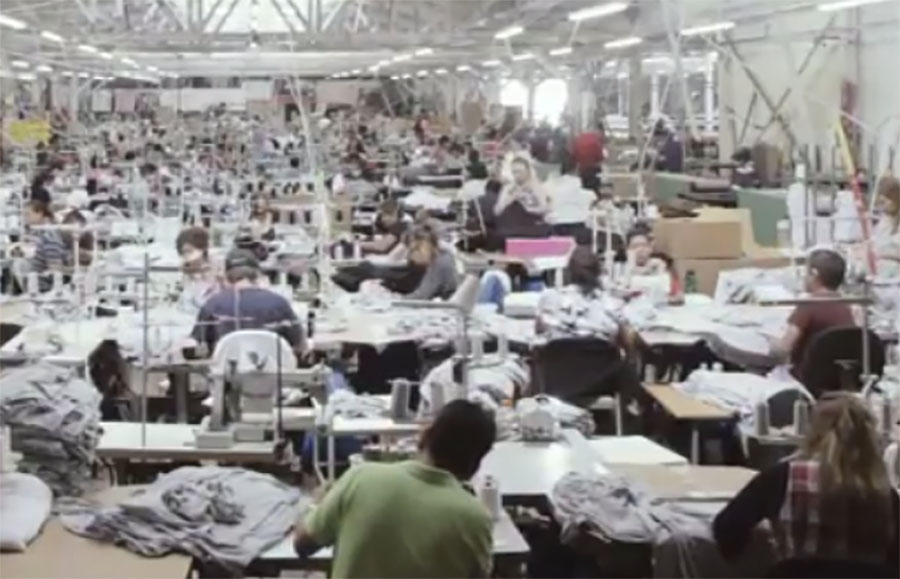 Officials have ordered Los Angeles Apparel closed after four people died and 300 employees tested positive for COVID-19 in late June.
Without proper protections and distancing requirements, the manufacturing facility most likely became a hotbed for the infectious disease with COVID raging out of control right here in the fashion capital of the world. – Downtown Los Angeles.
According to the county Department of Public Health, an official order was issued mandating the "continuous closure" of the facility. Although this may not lead to permanent closure, there will be repercussions and the company living with the fact that at least four employees that are gone for good, allegedly in part to LA Apparels defiance of Health Dept regulations during the pandemic. https://losangelesapparel.net
2. Come Back with Our Zen – Bodhi Bowl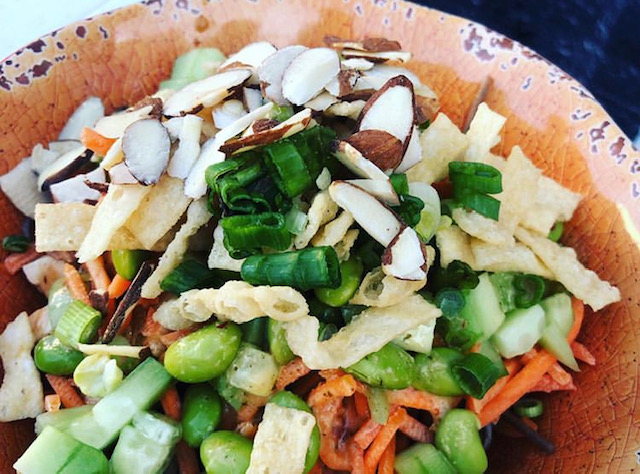 Downtown Weekly's Stay Healthy Campaign just won't be the same without Bodhi Bowls' generous bowls of vegan wellness. Vegan owned and operated everything Bodhi created was 100 percent plant-based and cruelty-free. Too bad COVID 19 had to come and mess with our Zen. In late June, Bodhi sent out the goodbye message signaling the end of brown rice, quinoa, kale salads and wild walnut chorizo at their once-thriving DTLA location on 9th and Flower. Bodhi Bowl, as well as our Nirvana, may be gone for good. https://www.bodhibowlla.com
3. Uprooted at Stumptown Coffee on 8th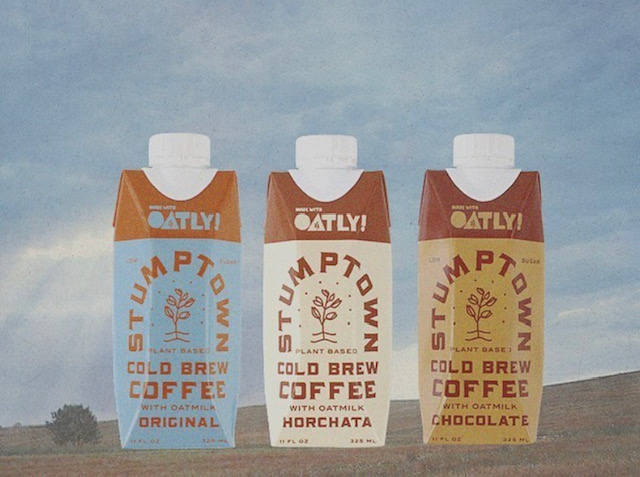 With a name like Stumptown, you'd expect the cafe couldn't be so easily uprooted at their location on 8th and Los Angeles. However, what COVID 19 didn't uproot, a night of riots followed by a month of protesting most certainly did. Stumptown Cafe windows have been bordered up for weeks as DTLA awaits word on a possible reopening date.
For smaller cafes in the region with roots that run a bit deeper, the closing of Stumptown wasn't entirely a bad cup, many sighting the pressure to keep up profits since the more popular brand moved in.
For Stumptown lovers, your luck hasn't entirely run out. There are still two other locations and DTLA can always order online. They are now offering Stumptown Coffee subscriptions last we checked. www.stumptowncoffee.com
4. Virtual Reality Takes another Museum – A + D Museum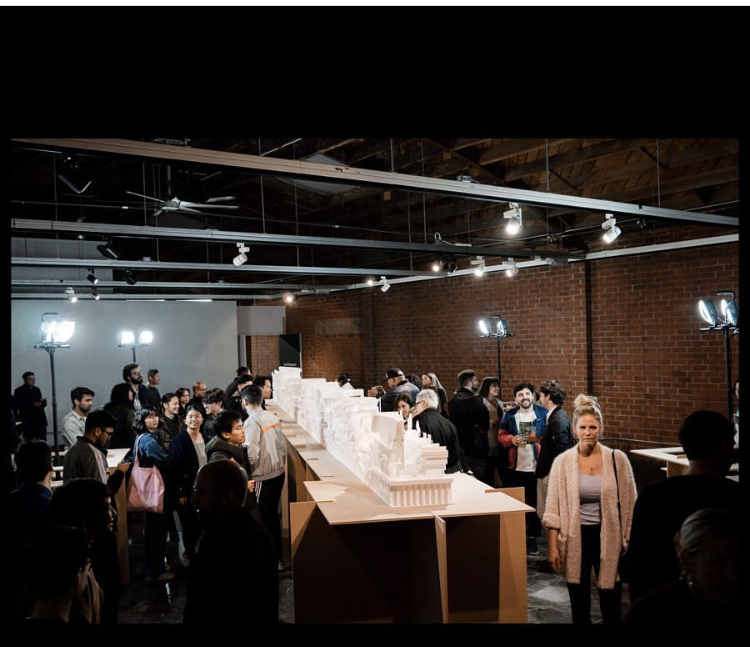 Wow, we've sure had our share of good times at the A + D Museum. The gallery/warehouse doubled well as one of Arts Districts' main exhibit hubs since moving from the westside in 2016.
All came to pass when the museum announced mid-June they would be closing its Art District doors forever and going virtual. Not a problem says top A + D executives as there were already plans to develop their virtual platform with COVID 19 relentlessly speeding those plans up a bit. With a fresh new business model A + D looks forward to continuing its mission in support of architecture and design. https://aplusd.org
5. Giver of Historic Fruit – Plum Tree Inn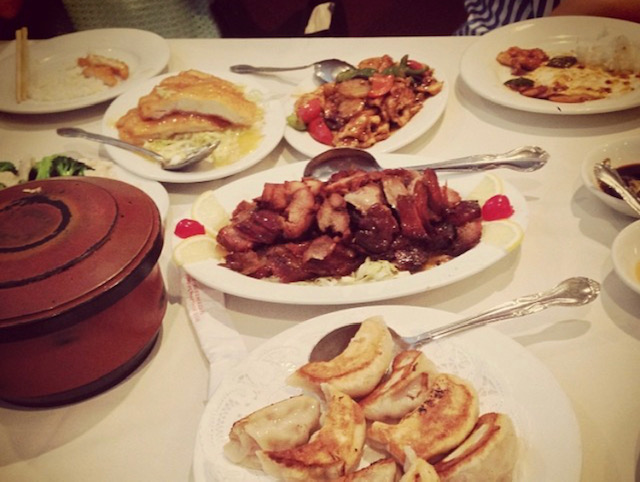 There's something a little extra sad about having to witness a family run business lasting over 40 years shut down due to the trying times. Such is the case with Chinatown's Legendary Historic Plum Tree Inn.
Owners expressed early this month how incredibly grateful they were to have been part of so many of your wonderful memories and bid us all farewell for the time being.
Plum Tree Inn had mastered the trappings of a traditional Chinese Food Restaurant, holding firm to the brand's nostalgia and giving the diner the experience of how a classic Chinese Restaurant once existed.
6. Bittersweet Farewell from Bon Temps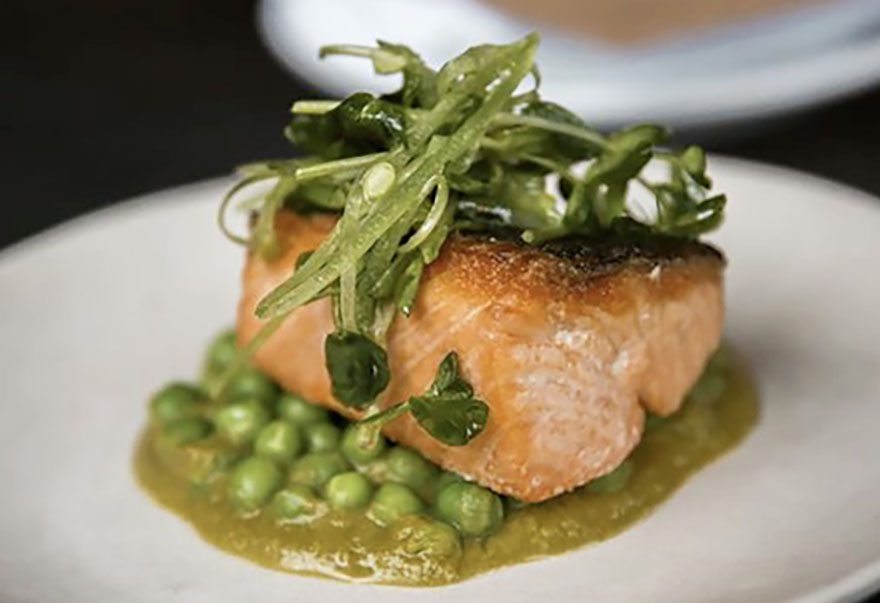 What's going on at 7th and Sante Fe? First, the Firehouse Hotel closes without notice then it's adjacent fine dining getaway, Bon Temps?
One minute we're eating Chef Lincoln Carson's Steak Frites with maitre d'hotel butter alongside housemade Cacio e Pepe and the next week, we're reading Bon Temp's last words.
"TO OUR BON TEMPS FRIENDS AND FAMILY, Due to the situation surrounding the Covid-19 crisis, we have made the difficult decision to close our restaurant permanently. Thank you for the support this past year. We were pleased to have taken care of you in the Arts District".
The countdown to support Bon Temps is coming to an end, we now have about 4 more hours left to enjoy. Bittersweet just like their beloved handmade desserts. https://bontemps.com
7. Couldn't Pass Inspection – Plan Check
Things seem to have gone from bad to worse when it comes to Plan Check. First, the Santa Monica location closed in 2019 and now Downtown's location has shuttered. The "New American" industrial craft beer and tapas blueprint (jokingly) didn't even stay long enough to pass inspection.
Their departure from DTLA only leaves their Sawtelle location open – but never fear we hear Plan Check is as tough as leather – ketchup leather that is.
8. Heartbroken Over Hammer and Spear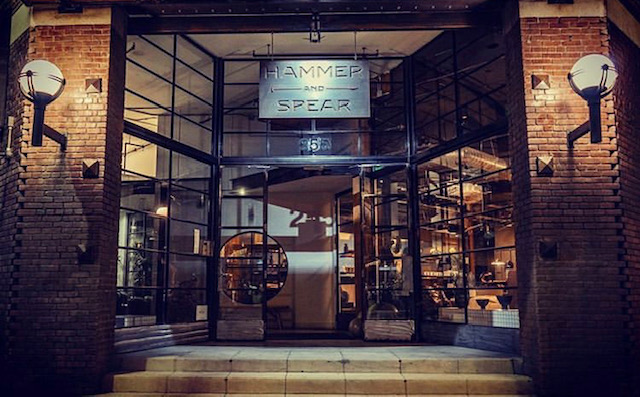 Hearts are breaking over the news of Hammer and Spear's almost decade long love affair with the Arts District coming to an end.
Hammer and Spear launched in 2013, by husband and wife Scott Jarrell and Kristan Cunningham has been devoted to fine craftsmanship and design ever since.
A product and interior design studio helped the allure of the reforming Arts District, existing at the "crossroads of design", so to speak, Hammer was located just across from the Sci-Arc and One Sante Fe. The whole of their love of high-end items only now reduced to fractions of the cost in time for closing day discounts thanks to the pandemic. For more information www.hammerandspear.com
9. The Thrilla in Manila at Uber
When COVID 19 forced a lockdown of offices citywide – large conglomerates were faced to salvage what they could while transitioning their workers from vibrant corporate workspaces to the newly incorporated home offices.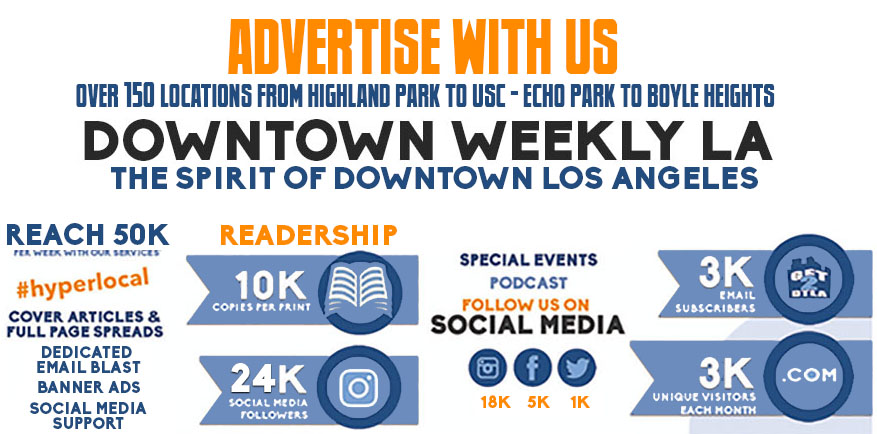 With almost an entire City working from home, those empty offices lay dormant paralleled with thousands of furloughs. Uber, who closed their DTLA customer service center back in March laid off 80 employees and moved its operations to the UBER Manila Center of Experience in the Philipines.
10. Just about every bar, inside dining restaurant, dance floor, and theater house… yup, you guessed it…still on a respirator.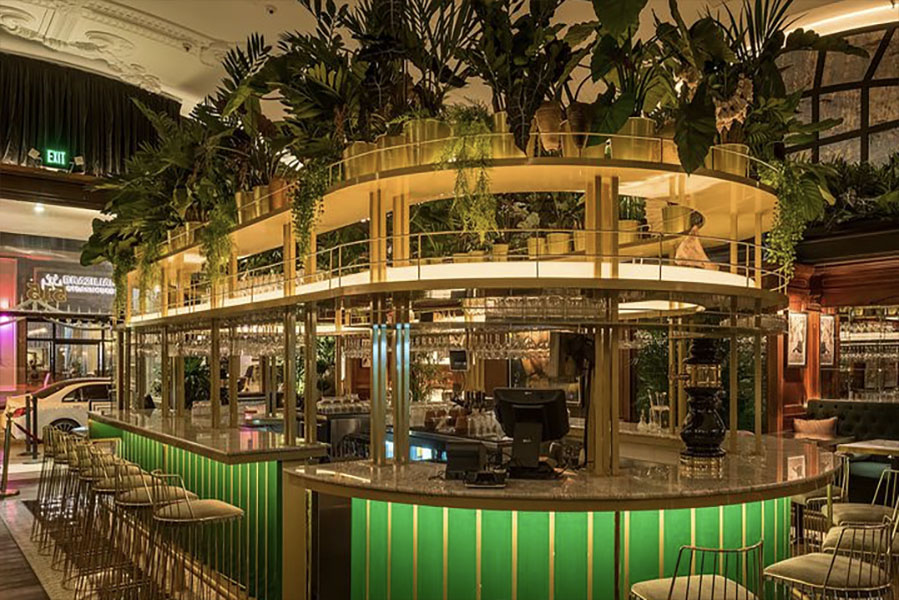 Just when you thought it was safe to go out
The light at the end of the tunnel seemed to dim and fade away as three weeks of Grand ReOpenings coincided with spiking cases of Corona Virus. Governor Newsom once again pulled the plug on aspiring restaurants, Salons, gyms, theaters and bars already hit hard by the pandemic.
Gone for Good was the time and money; (i.e. food, supplies and preparing to provide social distancing protocols given by The Health Department mandates), yet DTLA has still managed to hang on after facing the realization of having to ride this one out much longer than we had hoped.
For restaurant bars set up to serve food on an outside patio while taking advantage of the lenient cocktail take out options, the fight for survival rages on in the age of COVID 19.
It is with no great pleasure that Downtown Weekly reports on the effects COVID 19 has had on our City. What may have been an opportunity for many to simply enjoy our hospitality scene, for us, is the uncertainty of a future without our neighbors, clients, friends and fellow entrepreneurs, who similar to us, have worked their fingers to the bone and devoted their lives to promoting a healthier and more vibrant Downtown LA.
While our Gone For Good series does produce eerily high spikes in our ratings versus the feel good stories we've published in the past, Downtown Weekly sends only well wishes, encouragement and high hopes for our fellow business owners and their success wherever their new paths may lead. Here regrettably, once again, are 10 Great Places in DTLA that are Gone For Good.
11. Say Goodbye to the Pizza Pie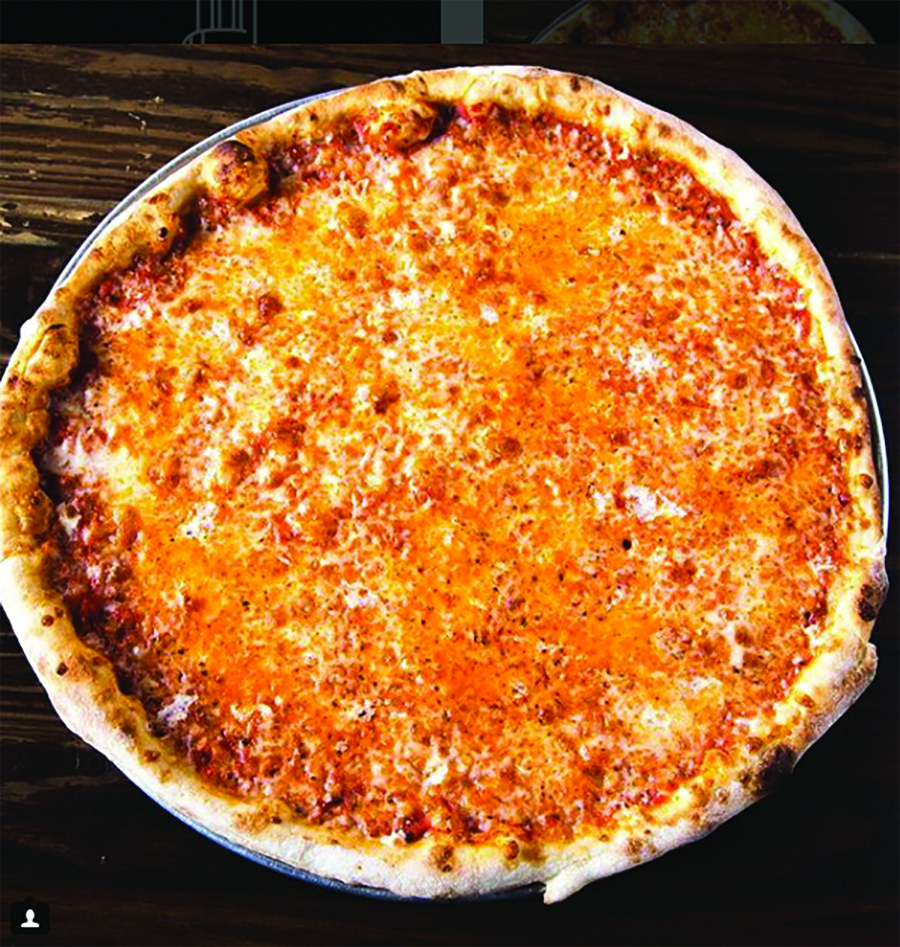 Late July saw the closing of Lupetti's Pizza, an Arts District pie which came with extra toppings of artisan cuts and sides of eclectic beer and wine choices. The freshly made naturally-lit pizza parlor was growing its fan base organically and it seemed to have everything it needed to become one of Downtown's favorite hotspots; from a location just off Alameda and 4th to its hip boutique bar annex "In Sheep's Clothing" that hosted guests in their jazzy speakeasy type listening lounge, open only to those with reservations.
Now, the music has stopped, the oven has gone cold, with both websites and social media pages have been shut down. Not even the crust is left to remind us of how much we enjoyed their trendy spot loaded with potential.
12. Rode Out With the Wind
For the past two years, summers were just a bit cooler in DTLA thanks to the Arts District's House of Machines. Mid-July saw the machine-shop themed entertainment hall close due to what their spokesperson said was "the ongoing uncertainty in California due to the nature of COVID 19".
And they would know! With three other locations in China, Japan and South Africa, the crew put on their biker gear, revved up and hit the road.
For Downtown that's one less party engine offering crafted beer, greasy bites, music and strong drinks, which undoubtedly led to a lot of road rage.
13. The Flame is Not Out Yet… Is It?
You know things are bad when Bäco Mercat closes its doors. One of Downtown's favorite community food and watering holes seemed to never go a day without a customer in all of its 11 years, now gone for good.
Highly publicized Master chef Josef Centeno gave this statement about Bäco Mercat's origins.
"Bäco, you were born one night out of hunger and a little too much booze and who knew it would spark the light that would guide me through the years ahead."
And Bäco did just that, acting as the spark that would ignite Downtown's culinary scene that grew quickly into a raging fire.
Bäco fans should know, all hope is not all lost. Downtown can still enjoy the flavor sensations of Centeno's remaining kitchens Orso and Winston and Bar AMA and thanks to Josef Centeno's amazing cookbooks now available on the Bäco Mercat website.
14. Broken Hearted Over Broken Spanish
DTLA was heartbroken after word of Broken Spanish closing its doors began circulating throughout the city in early August.
"To our beloved supporters – our guests, friends, family, community and city. It is with great sadness that we announce the closure of Broken Spanish for the indefinite future. With very much in our hearts but so few words, we want to thank you for an incredible five years, for sharing our culture and vision, and for making Broken Spanish what it is today."
Up until making the announcement, celebrated chef Ray Garcia had used Broken Spanish to elevate the Latin food dining experience by providing the community with severe ambiance, style and presentation, fine wines and great service.
Mincing the experience of working with five-star restaurants with new flavors, the team at Broken Spanish created one of DTLAs most inclusive fine dining establishments. Since it's closure patrons, fellow chefs and even those who missed the chance to ever visit continue to send their condolences.
Yet, as one taco shell closes another opens, with the chef's newest endeavor Taco MILAalready in the works. Taco MILA promises tacos and other handheld bites available for pickup or delivery – coming soon.
15. Looking Back at Looking Down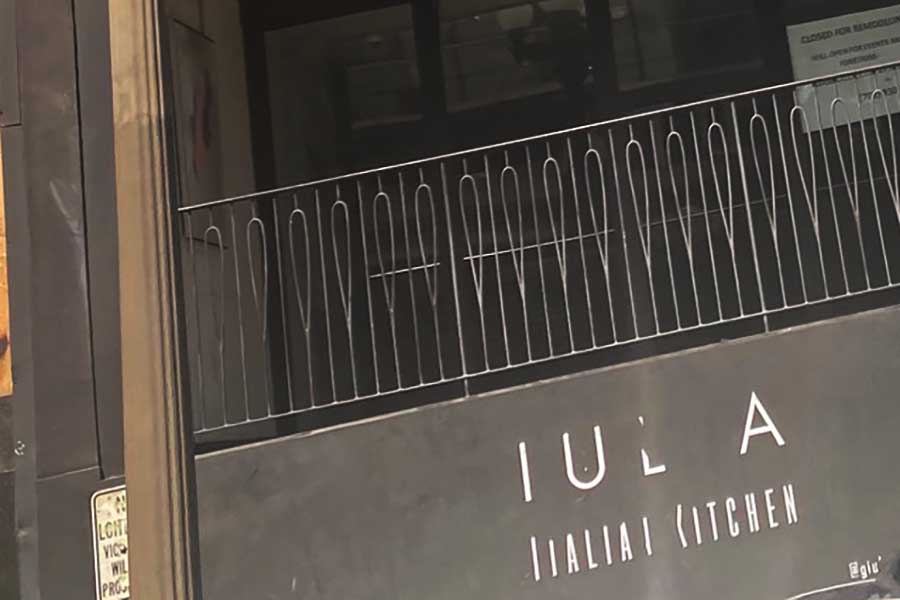 The cardboard sign that once read "closed for renovations" has been taken down now exposing the last of what remains of "Guilia".
For fans, Guilia was a nothing less than a hidden gem, offering Italian cuisine, specialty cocktails and select wines within two stories of flowing organic handcrafted bars and tables of wood and iron.
Patrons could choose from four separate dining areas including an upstairs level and an elevated outside patio just high enough to look down on passerby's while enjoying a busy happy hour along 7th in the Financial District.
Guilia, was a labor of love of Les Goodwin (Downtown Donuts) and Gary Gottlieb, lasting a brief three years after getting off to a slow start but then enjoying an uptake in patronage thanks to special events and delightful happy hour specials.
Despite this, the restaurant suffered immensely as more and more dine-in competitors moved into the area, namely Joey's at the Bloc, located directly across the street.
Surely, mandates of COVID added to the despair and now it seems the restaurant is gone for good with not so much as a word from the owners or a post for admiring neighbors and fans.
16. Lights Out at Kasih

The gigantic doors have shuttered at Kasih in Little Tokyo, another restaurant that closed during COVID without saying a word to the public.
Kasih neighbors and happy hour enthusiasts are suffering in that same silence, wondering when they will be able to enjoy the exotic flavors of Indonesia brought to the District by Kasih chef Zachary Hamel.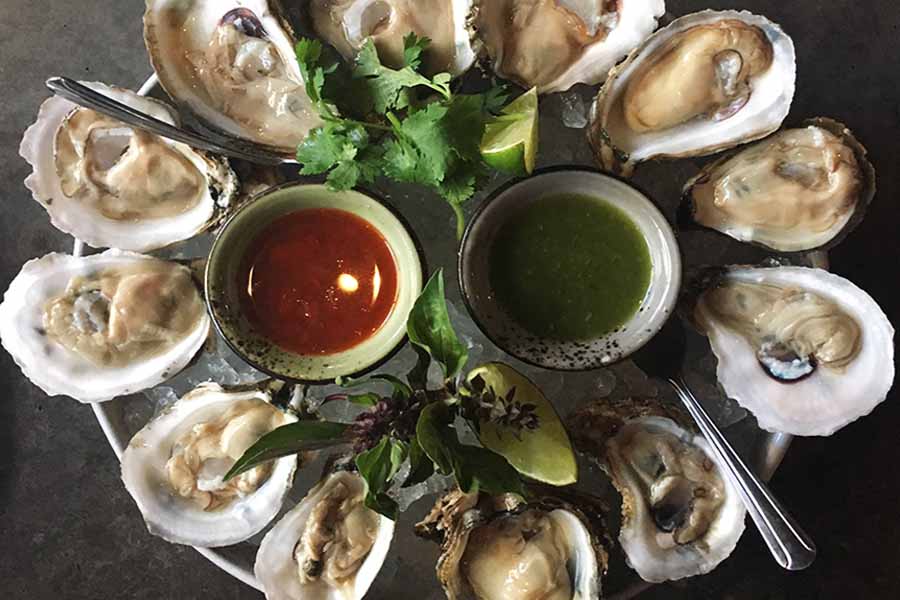 Kasih made Downtown Weekly's list of 10 Great Places for Oysters in 2019, and of course highly noted by other local publications for sharing the diversity when it came to cuisine from the South Pacific.

Kasih also had one of the town's favorite smart light interiors that could change the mood of the room with each hanging lantern.