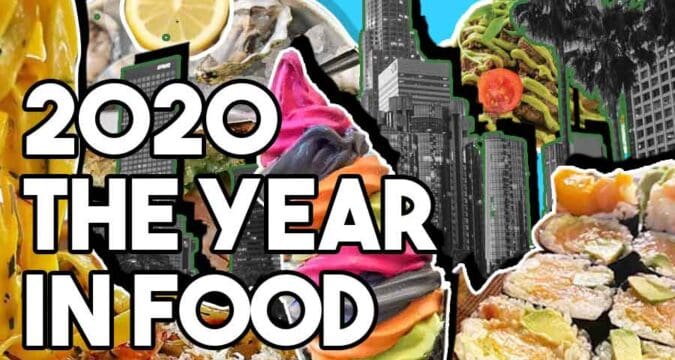 Ahhhh… it's January 2020! Waking up from last night's New Year's Eve celebrations, there is little doubt that 2020 is going to be OUR year.
The past had been rough for the DTLA hospitality scene but the future looked bright as the world watched Downtown take its place on the winner's podium for culinary experiences worthy of attracting eaters from all over the world.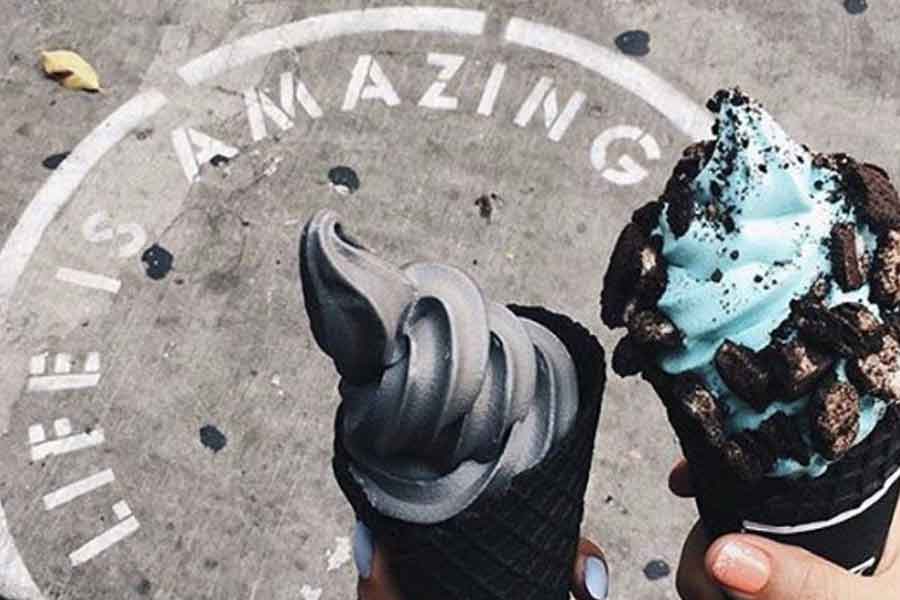 Restaurants bars and cafes inside South Park's Hope Street Village has just welcomed newcomer The Stanton, adding a touch of fine wines and brill bites to the newly formed "community oasis", just east of LA Live.
The Historic Core is holding on to its enormous potential for becoming the next Las Vegas. This anything goes as this Skid Row adjacent, bar hopping, doggie paradise manages to keep its historic structures intact despite the mix of homeless and well-homed visitors partying until wee hours of the morning; just as it had a hundred years ago in the years before Prohibition.
On the weekends from 3rd to 9th, the Spring Street Strip comes to life. Any and all creative food and drink can be found, from delicious black ice cream at Little Damage to delicious spiked slushies at Preux and Proper. Lines upon lines to enter bars, theaters and nightclubs is the regular scene; with one of the biggest bar hops of the year, led by Saint Patrick, scheduled just a few months ahead.
February 2020

We made it! Tourism is booming here in the New Downtown. Our five star hotels, five of which are completely brand new, never miss an opportunity to wow their guests with the eclectic plates of Michelin awarded chefs and incredible fine dining service. Almost every one of our hotels has some type of extreme dining experience hidden within, on top of, or placed out front in a competition to win over millions of tourists visiting DTLA every year.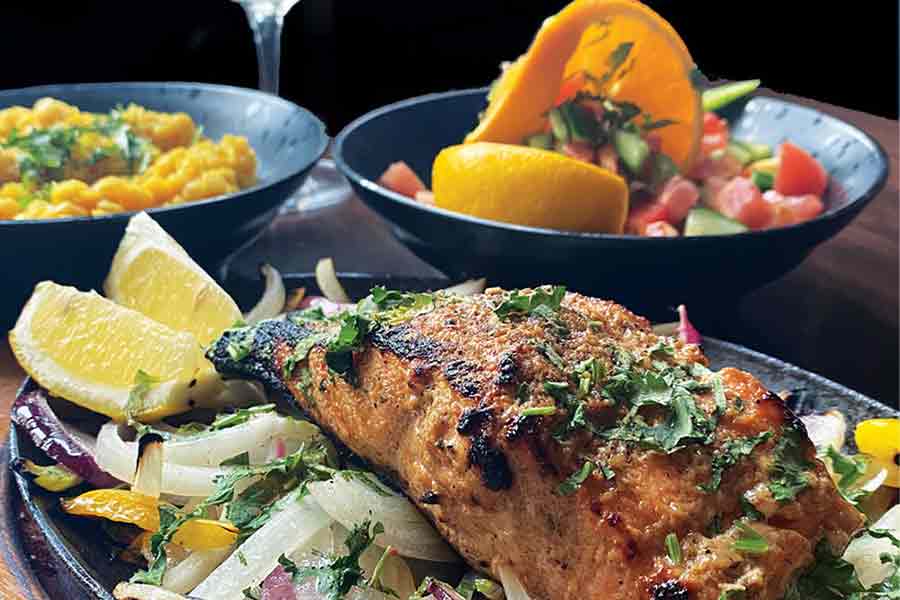 Bunker Hill's five-star restaurants co-star in the production with premium cuts of aged steaks and fine wine cellars as grand as any ole' opera; while just the north of The Dorothy Chandler Pavilion, Kapoor's Akbar awaits opening acts and closing curtains with free parking and some of DTLAs finest Indian Cuisine. The air is ripe with creativity and the whole of Bunker Hill is illuminated by the festivity of the holidays.
March 2020

March in DTLA proves to be all about health and fitness! The chill of winter is subsiding and Robeks DTLA returns to Pico and Grand and with the energy of a thousand carrots, squeezing enough vitamins and minerals for each and every one of us, proving once again that health in the city is an obtainable goal.
Despite the promise of a new year, DTLA finds itself in mourning as dozens of murals honoring Kobe Bryant begin covering the barest walls of the city. The tragic loss of the NBA champ in January followed by a family memorial at Staples Center in February keeps loyal fans at sports bars like Limerick's Tavern and LA Biergarten in a strange mix of cheer and gloom. Wearing hats, jerseys and even tattoos in honor of Kobe Bryant, they toast to their fallen hero with beer, wine and spirits, over juicy burgers, stacked sandwiches and crispy Buffalo chicken wings.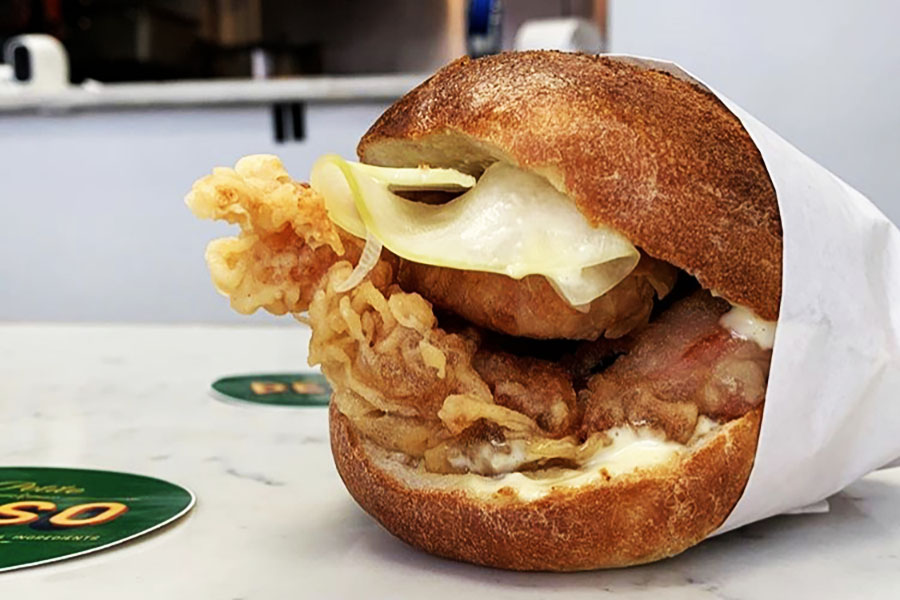 It's this time, a tiny Filipino comfort food spot Petite Peso, serving the best crispy chicken, skin-topped chicken sandwich this town had ever known opens on 7th.
At the base of the Stillwell Hotel on Grand, Shirley at Uncle John's Cafe is serving traditional bowls of Chinese food to her regulars with the warmest of humility and grace. Still, in her twenties, her successful eatery symbolizes a new Spring season for DTLA – fresh, youthful, happy and full of life.
Unfortunately, these would be the last days Downtown would have in 2020 to enjoy culinary experiences as we had before.
On March 13th orders to shut down all inside dining in an effort to stop the spread of a deadly new Corona Virus were put into effect. The sinister virus and the mandates to follow, would push the limits of our community and plunge our community into the unimaginable.
April 2020

March Madness has a whole new meaning by the time April rolls around. Basketball and all sports, in general, have been canceled as players continue to test positive for the Corona Virus aka Covid 19.
LA Live with over two dozen eateries, concert stages, and blockbuster movie house shutters as does the LA Convention Center which has been converted into an emergency patient intake facility.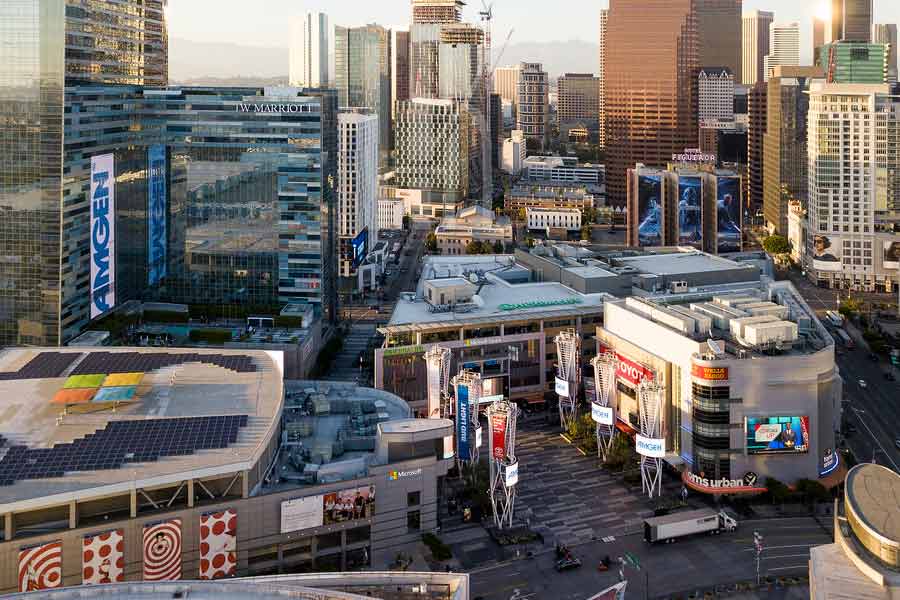 The streets of Downtown are all but empty as if someone had kidnapped our entire population. There are a few joggers, and dog walkers but our beloved heavy traffic and smoggy skies are gone.
As we shelter in place, high-end restaurants with large staffs and even larger kitchens are forced to watch their million-dollar investments slowly wither away while delivery apps take full advantage of TakeOut options, leveraging their services in exchange for heavy commission fees.
Exhausting profits, hopes, and moral, some of Downtown's most beloved restaurants including Art District's Bon Temps and Bottega Louie begin to close.
May 2020

Downtown LA is now a ghost town. The city sounds of horns blasting, music, and intoxicated elation have all gone silent. Yet, if you listen closely, you can still hear the electric currents that light up the "Open" signs at some of our remaining restaurants.
For these businesses, the city mandates strict Covid procedures with even stricter fines. People are safer at home, but people are hungry at home too and do their best to support local dining but eating out is just not the same.
Left with massive amounts of perishable items on their shelves and in their freezers, a few restaurants including Burrow (Fable), Barcito, and Le Grand turn into mini grocery outlets offering wine, bread, meats and cheeses in a desperate attempt to limit waste and save us the 40-minute wait takes to get inside our major grocery stores.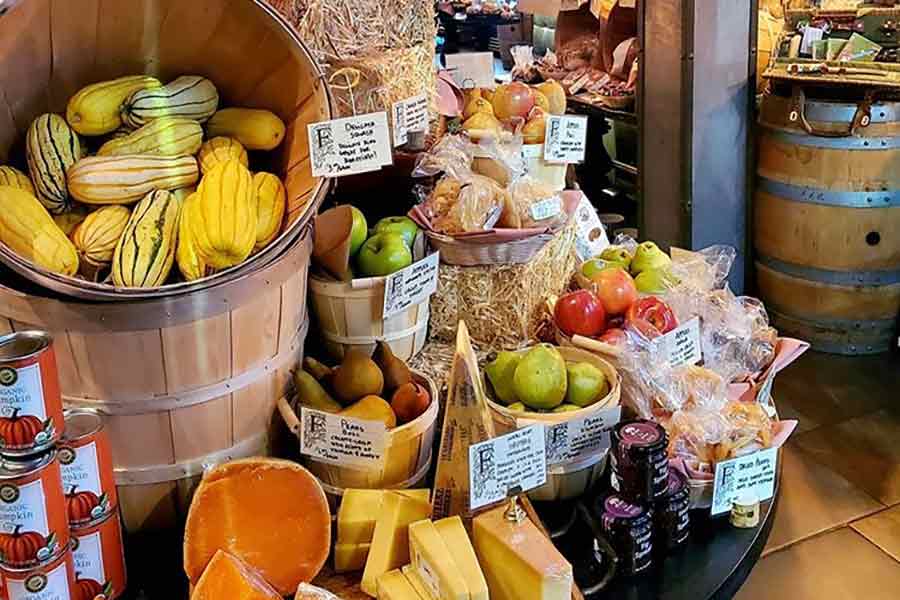 Most restaurant employees have been laid off and kitchens are down to bare-bone necessities. It's around this time, restaurants are giving the okay to reopen indoor dining with a new list of guidelines alongside a shopping list for thousands of dollars in sanitary supplies, PPE and training stipends.
Masked chefs and staffers greet customers from afar. Tables are set 6ft apart. Each table must be wiped down with disinfectant after each use. Capacity limits are set and somehow it becomes entirely impossible to fill your own to-go cup.
Even worse news; for restaurants who would expect a boost from Easter and Cinco De Mayo festivities would see no extra profits.
The better news…
Restaurant-bars that once served tables laden with gourmet dishes are now allowed to add legalized to-go cocktails to their menus to help ease the community's frustrations.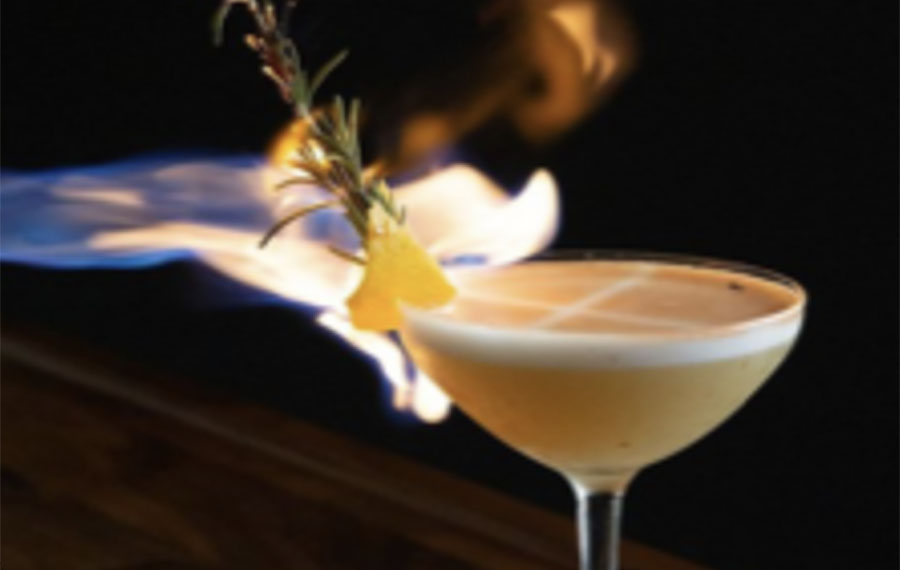 Yet, just when we thought things couldn't get any worse, protests erupt worldwide over the killing of George Floyd.
June 2020

The four weeks following the televised killing of a black American at the hands of MNPD bring regular peaceful and violent protests.
Protesters block the freeways, march the streets, fight and antagonize the police, and swarm the Civic District of downtown Los Angeles.
Hidden within the protest crowds (like mom did with the mash potatoes) – pea brains that decide to burn, loot and vandalize DTLA for days on end.
Restaurants at ground level take the brut force. Having to add plywood and security guards to their Covid Restaurant Survival kits, the cost of Covid keeps rising with its death toll.
Each day groups of 500 or more emerge from the darkness of the 2nd St. tunnel, marching past the corner of Hill Street Bar + Restaurant on their way to the Hall of Justice.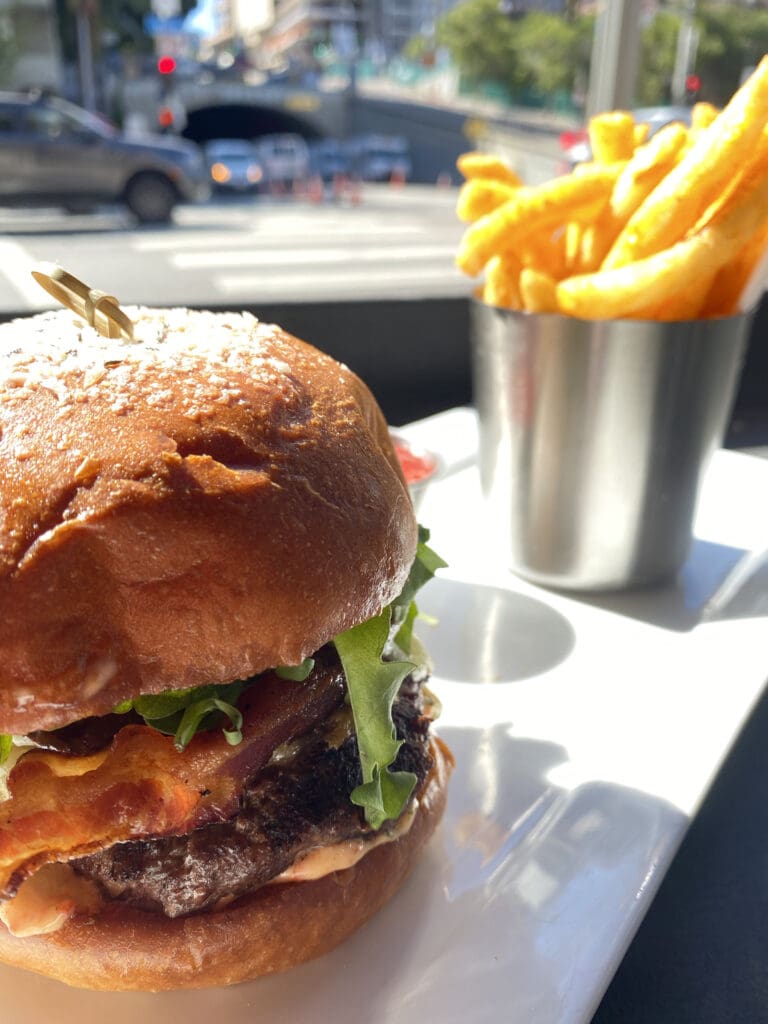 Hill Street Bar, with a new list of to-go cocktails and the City worker's most honored burger in Downtown, offers water and sweet chocolate chip cookies to protestors and thanks to an open outdoor bar set up, manages to survive, but the list of downtown eateries that fall victim to the times continues to grow.
Instead of seeing thru windows full revealing skilled plates and conversations between bites, Downtown restaurant windows get replaced with anti-police and graffiti-ridden plywood.
As a solution to Downtown being overwhelmed by looters and those refusing to follow a 9 pm curfew, Mayor Garcetti calls in the National Guard.
These are America's finest weekend warriors. They are attentive, polite, handsome and armed. They stand guard getting to know our community and successfully manage to squash the rebellion, but they don't eat much.
With mid-June's announcement that okayed indoor dining, support from neighbors begins to show. However, without the office workers and tourists, restaurant sales plummet and the lifespans of many iconic restaurants, including Chinatown's 49-year-old Plum Tree Inn, come to an end.
July 2020

We're bending the curve!!! If only we had reason to celebrate.
By July 1st, Downtown is getting good grades when it comes to passing the "safe to eat out" Covid exam.
When life gave us lemons, fed up with the high fees of delivery apps, restaurant owners still grappling to make ends meet, begin asking their patrons to order direct from their websites offering discounts to those who do. Indoor dining has picked up in the warmer months and although we are nowhere near our profit margins from last year, we still managed to make a strong batch of tasty spiked lemonade.
The reason to celebrate:
July 4th is days away when the Governor begins dropping hints Downtown restaurants will have to close indoor dining again.
Fear of Independence Day gatherings and the spread of Covid has been established with a rise in Covid cases and for the first time, Downtown restaurants are forced to accept the possibility that opening and re-closing may become a regular occurrence.
For the rest of July, dining tables set only with bottles of sanitizer would be left of to remind Downtown of the brief stint that was indoor dining, in the summer of 2020.
August 2020

Early August sees the return of Black Restaurant Week shinning light on black-owned recipes including Island to Patty Hut, Boketto Cold Brew and Sky's Gourmet Tacos.
Being in an urban environment as dense as Downtown, people here enjoy a bit of underground defiance. Downtown has a history of hidden speakeasies and after-hour fun. But with Covid, the County wasn't having it.
In August, restaurants are hit with the LA County Public Health Compliance Plan's promise to enforce fines up to $500 and 30-day suspensions for restaurants failing to meet their fresh new list of Covid requirements.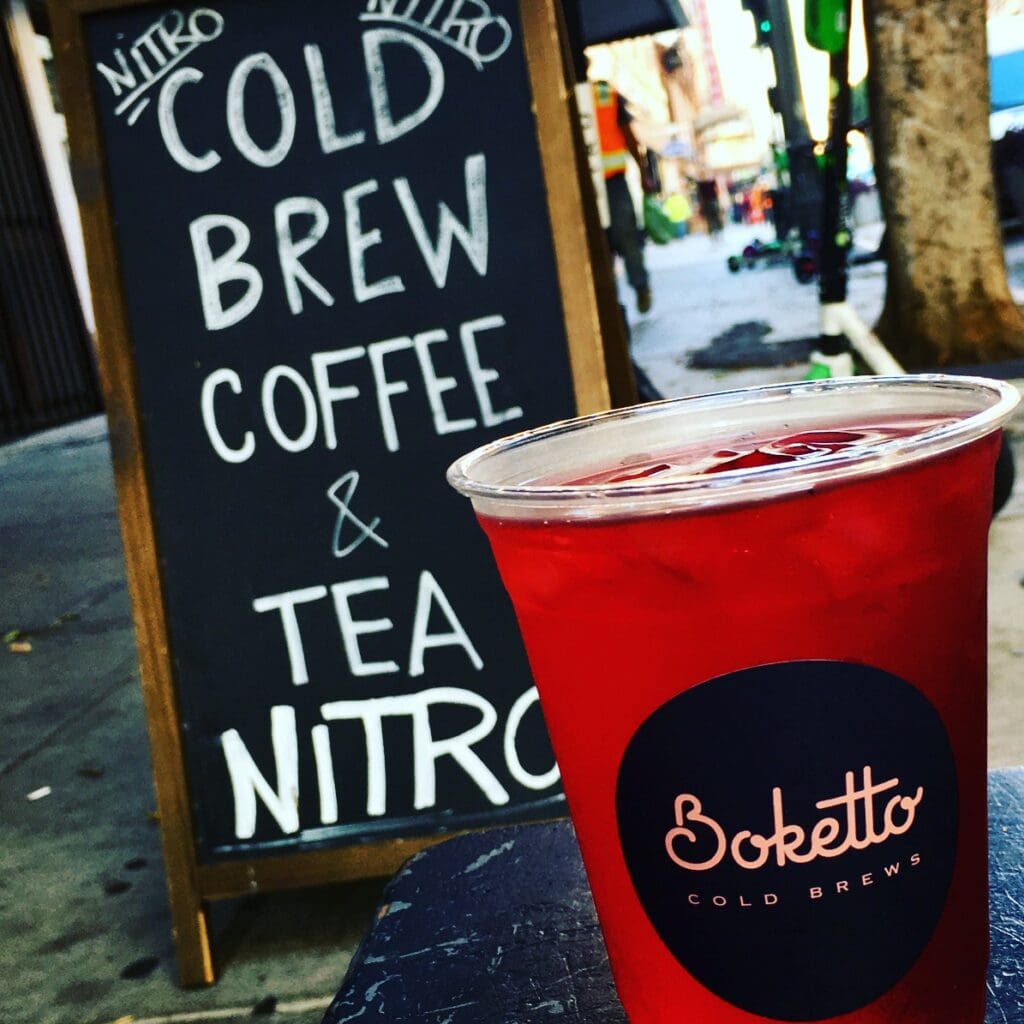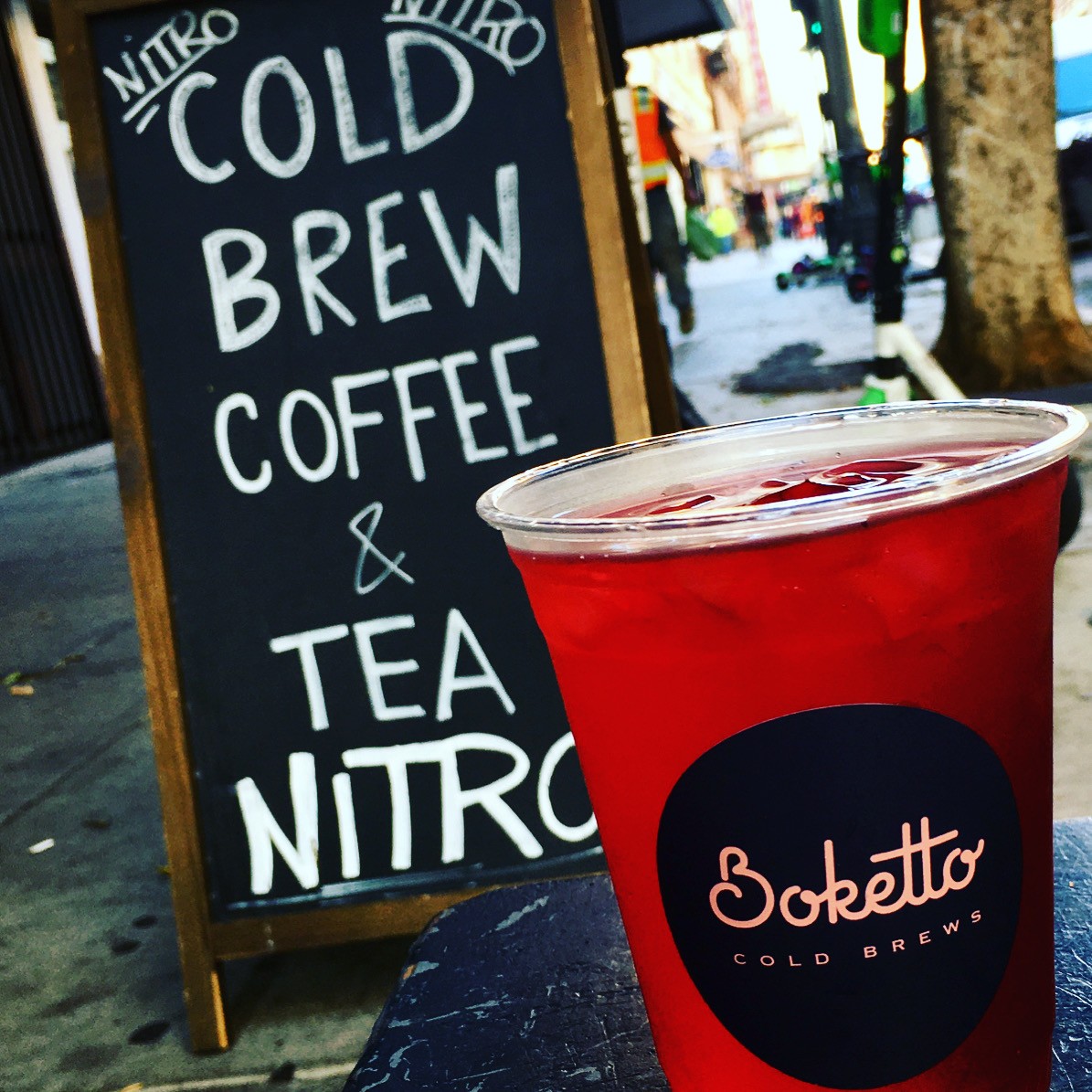 In the Arts District of Downtown, five-star dining favorites Manuela, Brera Ristorante, and Bestia began arranging their to-go packaging as elegantly as their perfectly prepared bone marrows, whole roasted chickens, wild salmons and rich delicate pastries.
Five-star Bunker Hill restaurants attached to audiences freshly entertained by legendary performances at the Music Center do their best to keep center stage. Theaters remain closed, and as more and more events that used to bring in hungry patrons are now only streaming on the web, Downtown loses its most talented 31-year-old Patina Restaurant in the final act.
September 2020

September sees the rise of the cloud kitchens for DTLA. Billed as the wave of the future, these ghost kitchens come fully equip with just enough supplies and staff to produce mass takeout orders.
Drawing small and large restaurant brands closer to the city, Downtown welcomes South Central's legendary Original Taco Pete, Sushi With Attitude, and Honey Kettle Chicken.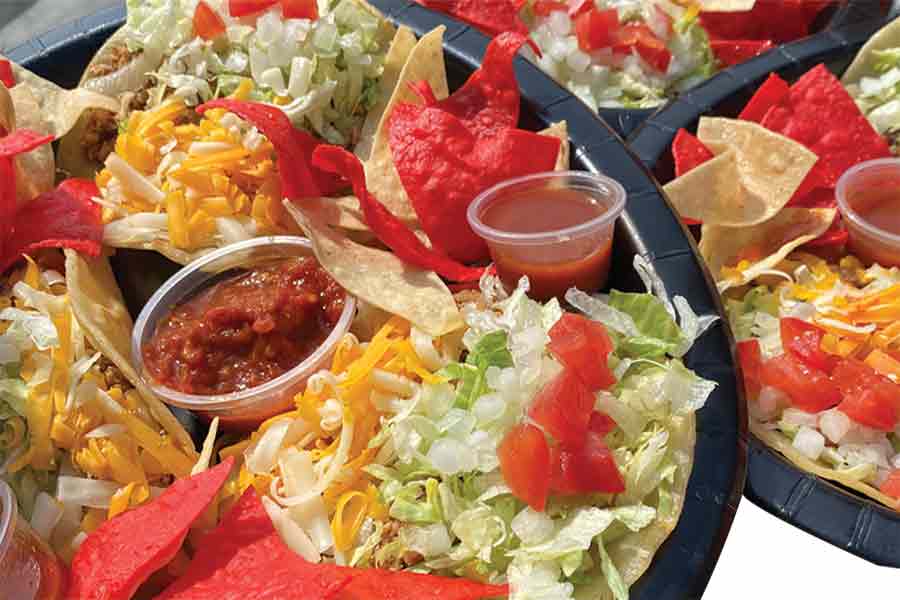 Oh, September

Indoctrinated into the "New World of TakeOut Orders", overall Covid cases don't spike in September. A spike, however, would come in the form of some of our most cherished community dining hubs calling permanently turning off their burners.
Closed for what we hoped was only temporary; Hushpuppy Southern hotspot Preux and Proper, the fine art of Mexican Cuisine at Broken Spanish, and Old Town restaurant relay team leader Baco Mercat.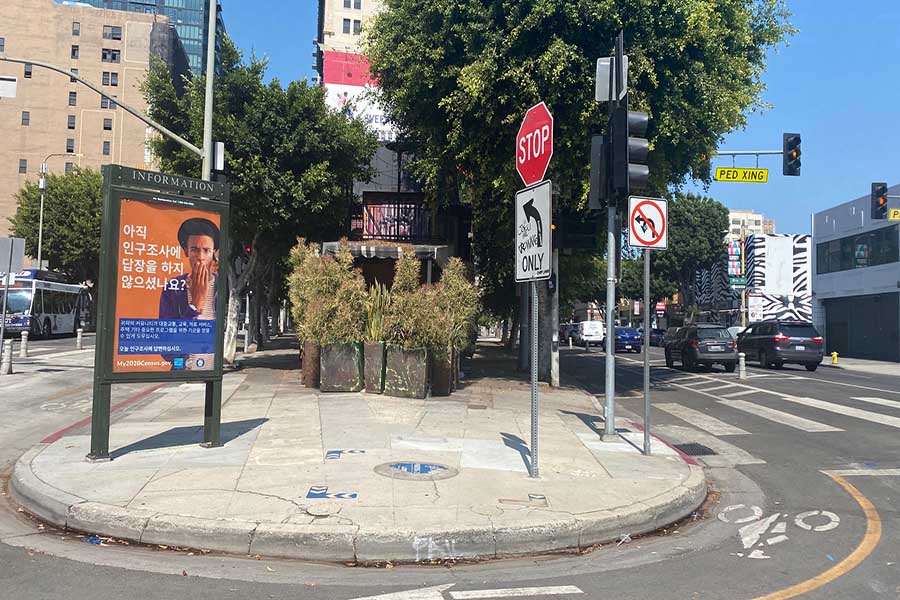 It becomes official, after suffering from rumored landlord disputes and crushing vandalism twice in one year, Downtown's most lavish establishment, paying homage to Italian Cuisine, Terroni on Spring, would not be coming back from Covid 19.
Just a few blocks away in the Fashion District, Amante Restaurant catches a second wind and expands its TakeOut menu to compliment their already highly sought after signature pizzas.
October 2020

Two weeks after the oldest fine dining location in LA, the iconic Pacific Dining car closes. By October most people agree, the Downtown dining scene is in serious trouble.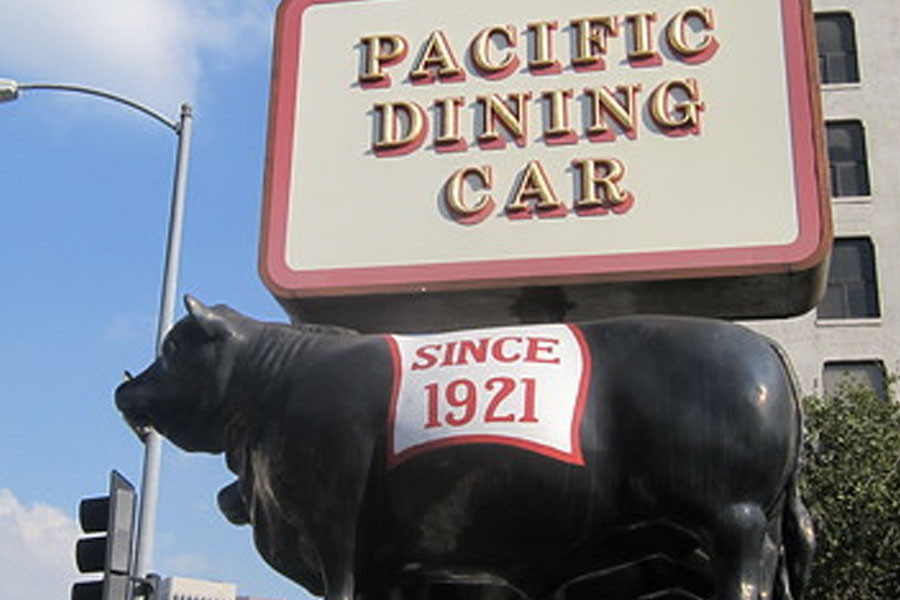 Indoor dining is still banned, but there is light at the end of the tunnel. Well, actually, it's coming from outside.
After dozens of restaurants learn the City of Los Angeles is giving permits to set up makeshift dining areas in their adjacent parking lots, street parking spaces and lane closures; Downtown restaurants get to work building some of the most ingenious outdoor patios the DT has ever seen.
Some use pallets, some build with foliage, others buy pop-up tents, ropes, barriers, burlap, hay bushels, caution signs, outdoor space heaters, hang lights, more plywood and just about anything to attract customers to their new outdoor amendments. And it works!
People are allowed to dine outdoors with social distancing with limited capacity and eat without a mask while sipping wine in the great outdoors.
Having enough outdoor patio space now becomes a lifeline for lots of Downtown restaurants. Historic Engine Co. 28 finds an extra lane on Figueroa, sets up behind barricades and hosts live music most days.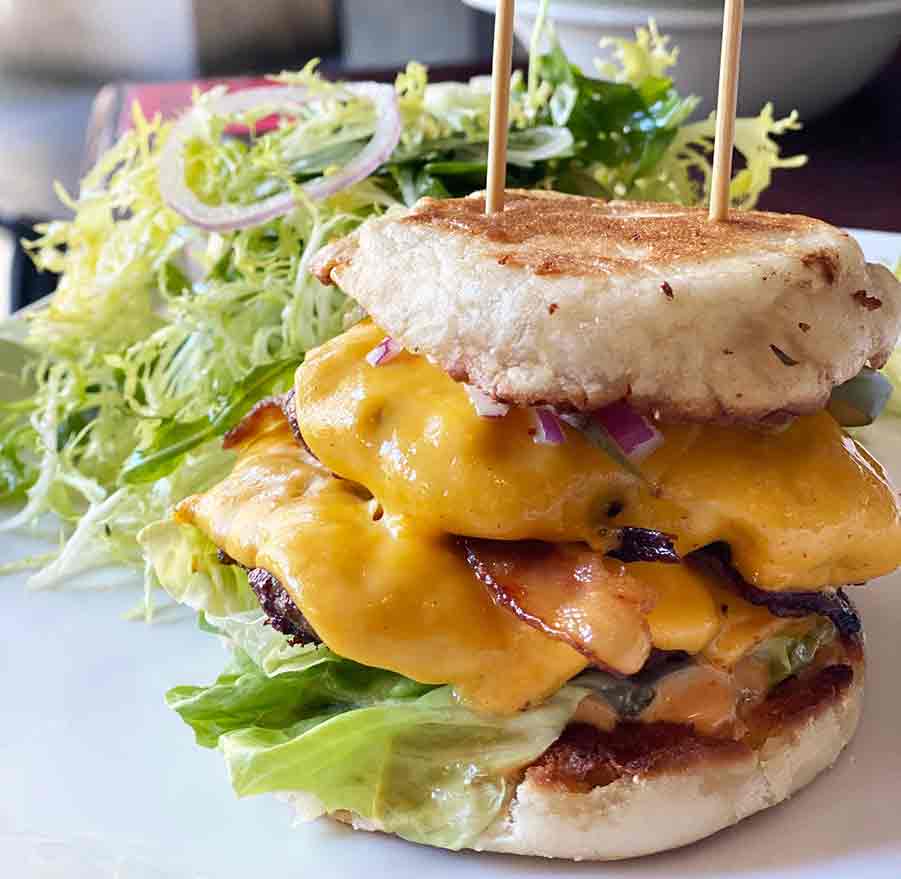 Brera Ristorante uses its valet parking lot to set up a premier outdoor dining experience. Manuela expands table seating to its farm-inspired courtyard.
For those able to utilize larger areas, salvation seems near. It's an L.A. Al Fresco experience that's costly but shows signs promise.
The energy of Downtown's fermented fun is growing to the point that people begin to wonder, "Maybe, if things go well, we can celebrate Halloween?"
But how? Halloween is definitely the most anticipated bar hopping, nightlife adventure of the year but Uncle Cedd Mo of 213 (Pour Your Heart Hospitality) fame is MIA. There's no Casey's, no Cole's, no Seventh Grand, no Imperial Western, and even the Golden Gopher has dug himself a hole and won't come out.
The Historic Core's remaining eateries are all that's left to generate the excitement that once was. The Falls, Down N Out, Redline, El Dorado, Cranes, Wolves, Clifton's, Bang Bang Room, Precinct and so many others find their top shelves once lined with signature spirits, now lined with layers of dust.
By October 2020 – Halloween, and even nighttime for that matter, has been officially canceled. And it's about to get even worse.
November 2020

Tacos seek revenge for Cinco De Mayo and represent themselves in the fall as part of DTLA Weekly's Taco Quest, BS Taqueria's Taquerlando, and food on the move parked out front of some of DTLAs most luxurious high-rise apartments.
Home for the Holidays!

Well, if you live Downtown than, yes.
Covid mandates advice we limit holiday travel and stay put.
Then, just days before the National harvest day of thanks, and the busiest time of the year for DTLA restaurants, the Governor of California calls for a third restaurant shutdown. This time blaming the restaurants as a possible hotbed for Corina Virus and shutting down outdoor and indoor dining with as little as three day's notice.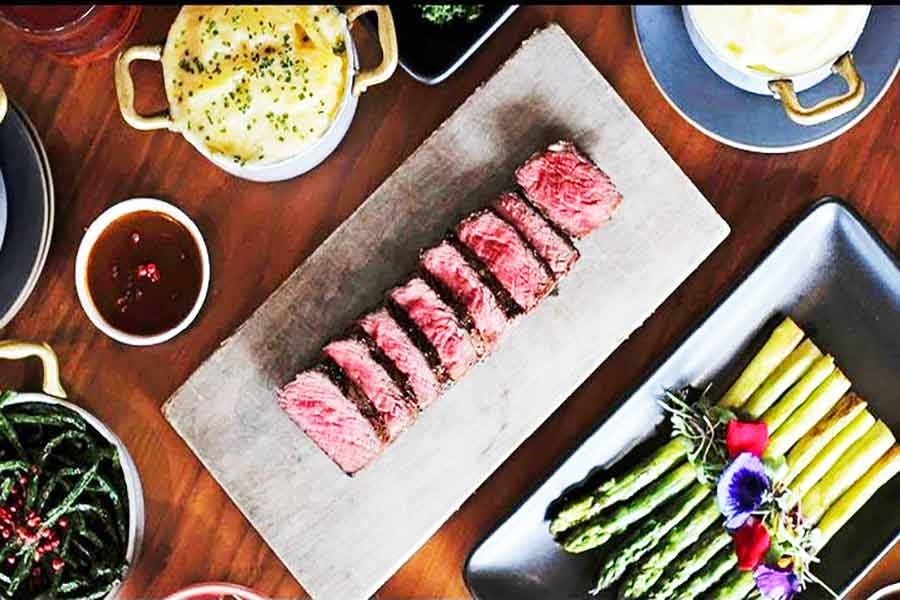 Our team conducts "Zoom Downtown", a Thanksgiving complete with four-course meal preps from Nick + Stef's, Holiday Kits from 10E (complete with cocktails), and white wines from Mignon Wine Bar served with shrimp ceviche tostadas for appetizers from newcomer Little Llama Peruvian Tacos.
December 2020
Tis' The Season Of Giving:
In the world of food, artisan treats including Keyks and Calajo Catering found online and on Sundays in the Filled Market pop-up on 7th in the Manila District make for the year's best stocking stuffers. Other artisan pop-up gifts are found at Grand Central Market, Downtown's oldest and most iconic food court.
Last year DTLA spent the days immediately after Thanksgiving constructing giant Christmas trees, nutcrackers and thousands of LED lights. Each District celebrated with family, holiday shopping and food. The restaurants filled nicely and reservations kept getting harder to make closer to the New Year.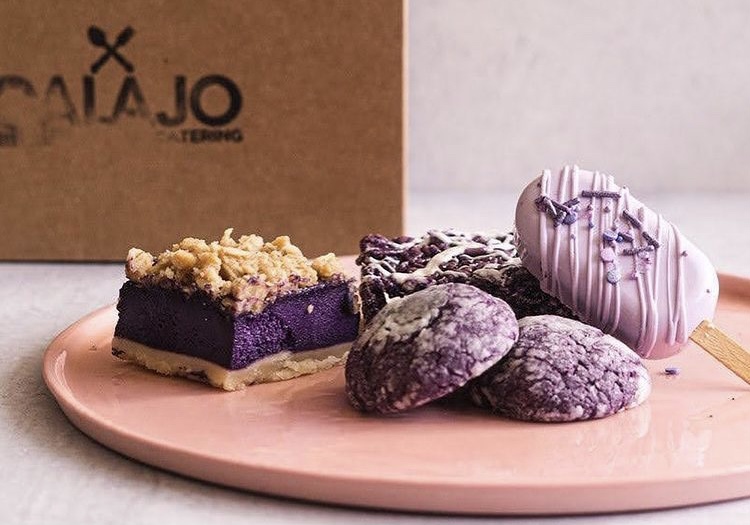 This year, restaurant owners would find themselves in a fight for their very survival, banding together to contest the latest shutdowns after seeing the effects that had brought an untimely end to their restaurant counterparts.
Worn thin from a year of over expenditures, false hopes and from toggling back in forth at a moment's notice, restaurants vowed to fight back and demand evidence to support the newest outdoor County and Statewide orders.
While a judge ruled the County had no solid evidence that outdoor dining was responsible for the rise in Covid cases, the state ban on indoor and outdoor seating remains.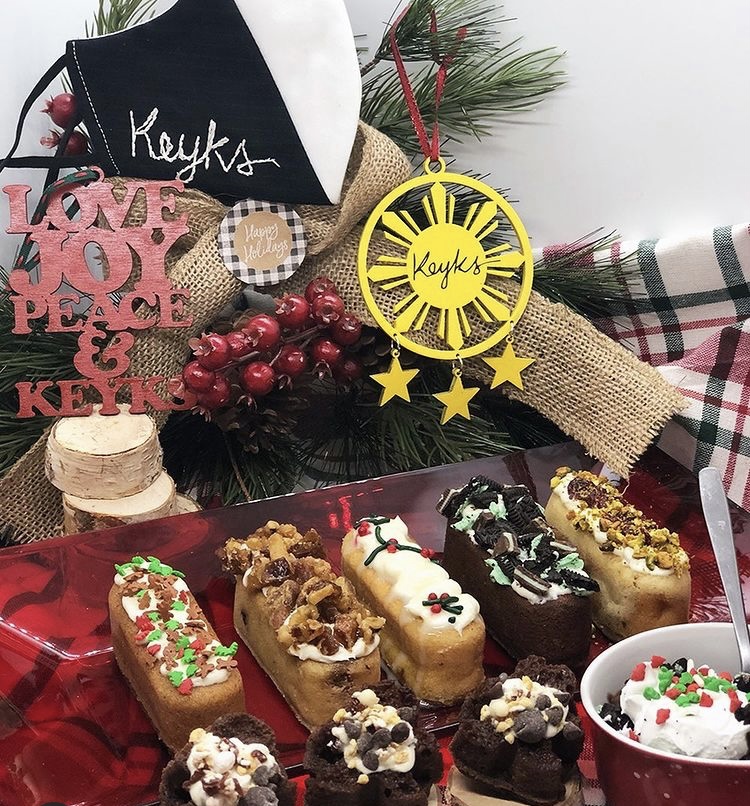 Only time will tell what will happen next. Last we checked the New TakeOut World TakeOut Order was heading into 2021.
As the year comes to an end, DTLA is most grateful for our local restaurants who managed to roll with the punches in 2020.
We pledge to order direct online, and celebrate with you by supporting your businesses in every way we know how.
Thank you and hang in there!