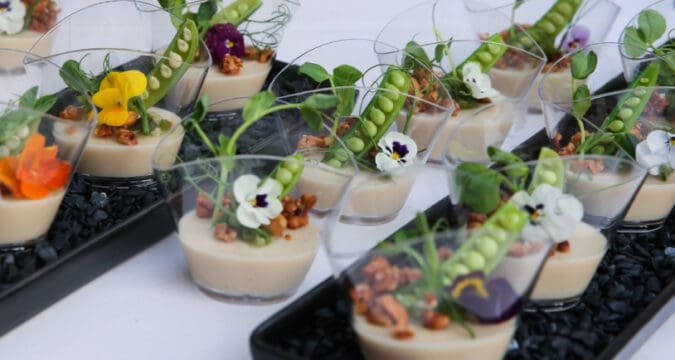 The city is abuzz with the sensational return of LA Times Food Bowl events. This year, once again, DTLA is sending in our culinary champions to add to the flair, promising to make this year's tasty event even more delectable than the last.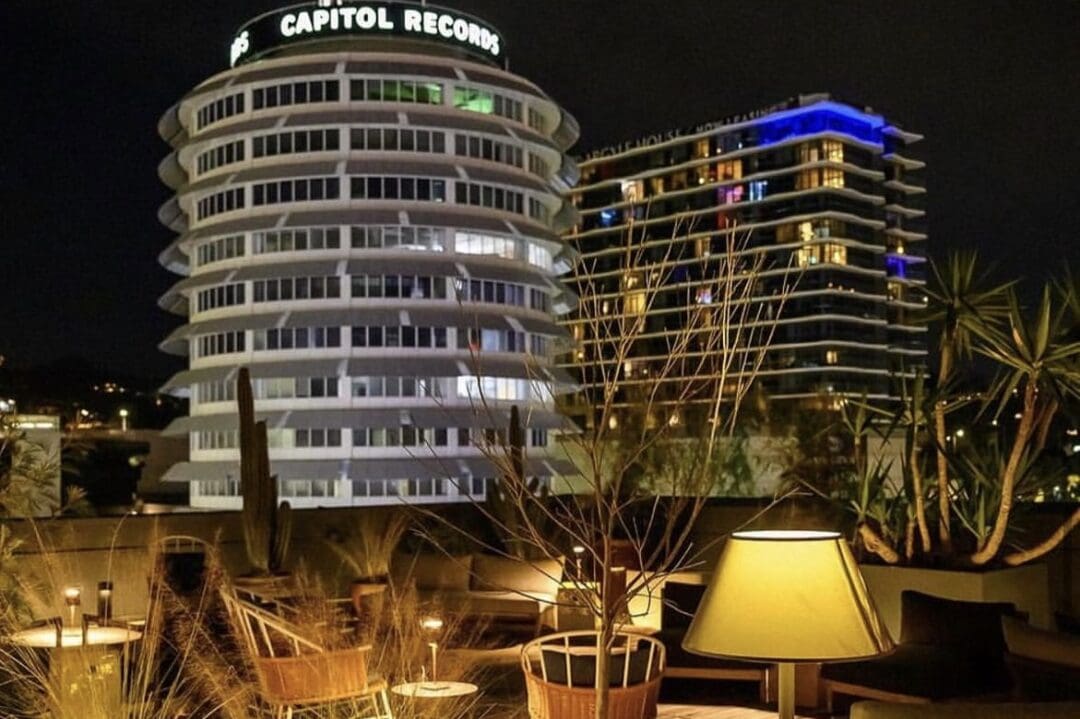 Sponsored by Singapore Airlines, the Aster Lemon Grove in Hollywood will host this year's Annual Launch Party on September 6, leading the way to a full month of culinary appetizing events.
Perched high above the city, this all-inclusive party allows attendees a first bite of what LA Food Bowl has to offer as well as a chance to meet and greet the event's highlighted chefs including downtown LA's own Stephanie Izard from Girl & the Goat and Chef Jon Yao of Kato.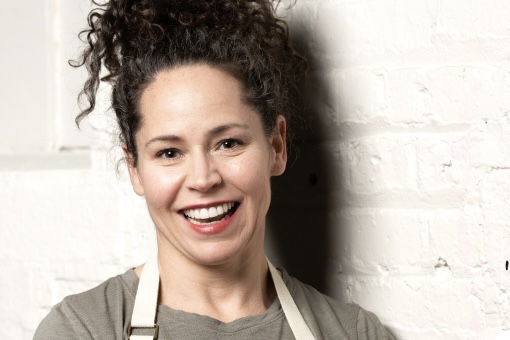 Stephanie Izard from Girl & the Goat

Other delicious bites will be presented by Malcom Lee (Candlenut, Singapore), Keith Corbin (Alta Adams), Courtney Kaplan and Charles Namba (Ototo, Tsubaki), Margarita and Walter Manzke (Bicyclette Bistro), and Marcel Vigneron (The Aster's Lemon Grove), plus bites from Levain Bakery of New York City and local favorite Lunasia Dim Sum House.
Hold on to your forks, thousands of food enthusiasts are expected to fill Paramount Pictures Studios Backlot September 22, 23 & 24 for the ultimate foodie adventure – LA Food Bowl Night Market. This isn't your grandma's food festival; it's the full-blown food frenzy that changed the game for crowded, small-bite tasting events, everywhere.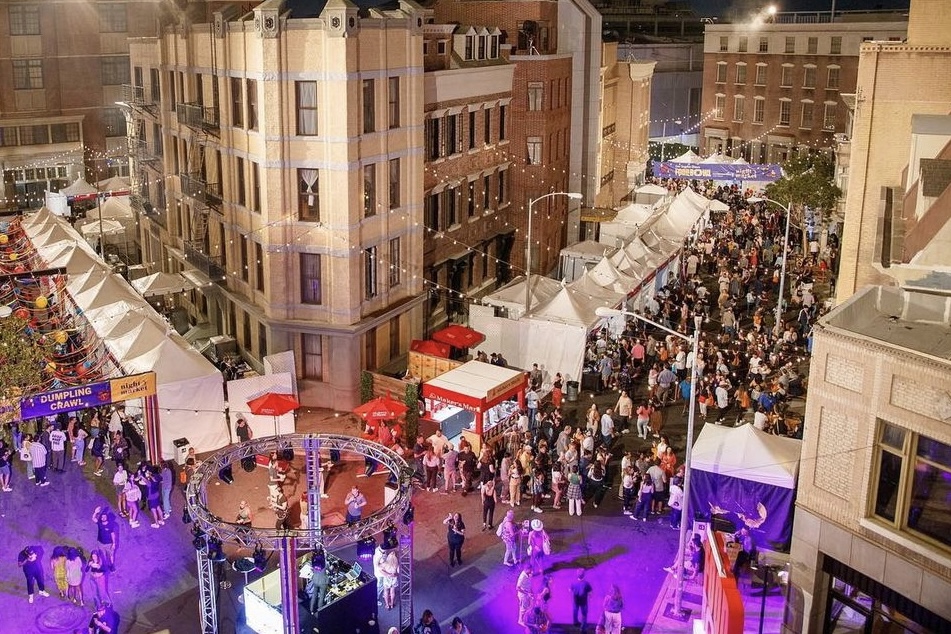 Bring your good teeth, you're gonna need em'
LA Food Bowl offers unlimited tastings from more than 120 restaurants per session, live cooking demonstrations from world-renowned chefs and culinary personalities, DJs and more.
Did Somebody Say Fiesta?
Turning up the heat with a flavor-filled "Fiesta Friday" at the Night Market serves up a celebration combining the flavors of Mexico, with the Caribbean and beyond. "Fiesta Friday" September 22nd at 8 p.m.
The all-inclusive celebration of L.A.'s Latin American flavors will feature restaurants, cocktails and more from Mexico, the Caribbean and beyond, with cooking demonstrations from Bricia Lopez (Guelaguetza) and Danny Trejo (Trejo's Tacos).
Friday's event is strictly for ages 21 and up.
Other downtown LA participants will include Chichén Itzá, LA Cha Cha Chá, Tacos 1986, and Grand Central Market's Broad Street Oyster Co.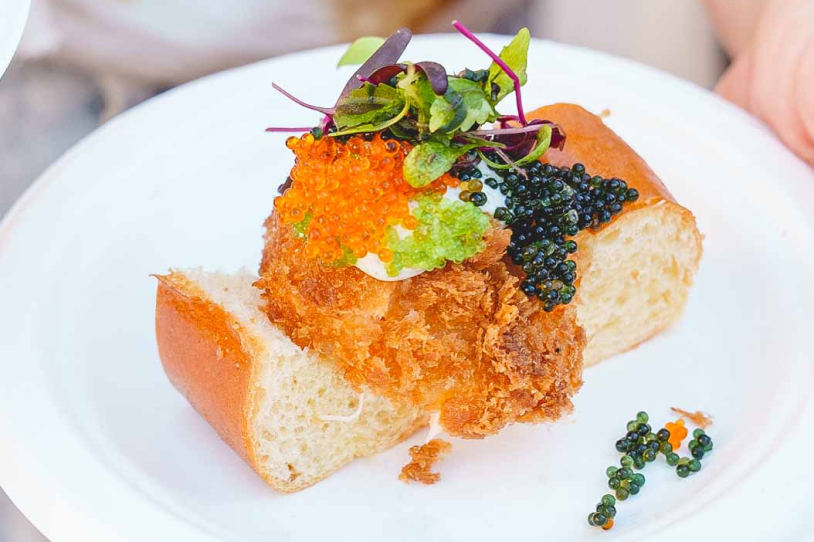 Other participants from Koreatown to Singapore will include: A's BBQ, Alfalfa, Anajak Thai, Awan, Bake Some Noise, Belles Beach House, Blue Plate Oysterette, Bridgetown Roti, By-You Dogg, Coucou, Dino's Famous Chicken, East Side Cheesecakes, El Barrio Cantina, El Ruso, Evil Cooks, Fishing with Dynamite, Ggiata, Heavy Handed, I Love Micheladas, Ilé Bistro, La Sorted's Pizza, Love Hour, Love.Life, Luv2eat Thai Bistro, Mini Kabob, Mírate, Moto Ramen, Nossa Caipirinha Bar, Maple Block Chicken, Puesto, Ronan, Soulmate, Tallula's, Villa's Tacos and Wanderlust Creamery among others.
Staying Alive at LA Food Bowl
"Saturday Night Flavor" September. 23rd starts at 7pm with more dancing alongside global cuisine that reflects quintessential L.A.
Saturday will feature cooking demonstrations from Thitid "Ton" Tassanakajohn (Le Du, Bangkok), Justin Pichetrungsi (Anajak Thai), Ahmad Alzahabi (The Golden Balance), Nick DiGiovanni (YouTube, "MasterChef") and Food Network's Aarti Sequeira ("Unwind: A Devotional Cookbook for the Harried and Hungry).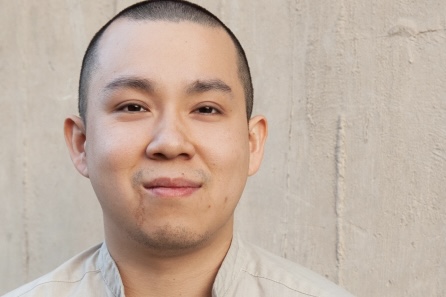 Chef Jon Yao of Kato
Downtown participant Girl & the Goat makes a switch to Chef Izard's second DTLA hotspot, Cabra joined by Salt & Straw, Camphor, Holy Basil and the return of Kato.
Other participants include Caviar Kaspia, Chao Krung Thai & Tuk Tuk Thai, Chimmelier, Dulanville Food Truck, Farmhouse Kitchen, Genghis Cohen, Hamasaku, Holbox, Intercrew LA, Kinn, L'Antica Pizzeria da Michele, Le Coupé, Loreto, Lunetta, n/soto, Open Market, Osteria Mamma, Paradise Dynasty, Poncho's Tlayudas, Sichuan Impression, Stella, Stellar Pizza, STK Steakhouse, Sunday Gravy, The Brothers Sushi, Xuntos, restaurants include: 626 Hospitality Group, Amiga Amore, Awan, Bake Some Noise, Blue Plate Oysterette, and Botanica among others.
All Day Mimosas?
This gigantic weekend of taste bud tours will end mid-afternoon on September 24th with LA Food Bowl's, "Backlot Brunch" From finger-licking barbecue to burger dreams, presenters will include cooking demonstrations from Tiffani Thiessen ("Here We Go Again: Recipes and Inspiration to Level Up Your Leftovers"), Timothy Hollingsworth (Otium) and Marcus Samuelsson (Red Rooster, Hav & Mar).
Participating restaurants include downtown's Prime Pizza, Tulsi Indian Eatery, and De La Nonna.
Others present will be Bake Some Noise, Bridgetown Roti, Brique French Toastery, Di Di, Ditroit Taqueria, Dulanville Food Truck, El Ruso, Farmhouse Kitchen, Goodboybob Coffee Roasters, Guzzu Bento-ya, Happy Ice, Heritage Barbecue, Holey Grail Donuts, Jitlada, La Sorted's Pizza, Le Shrimp Noodle Bar, Mo's House of Axe, Moo's Craft Barbecue, Mozza Restaurant Group, Paderia Bakehouse, Paloma Venice, Pasjoli, Pop's Bagels, Ray's BBQ, Rocco's Deli Italiano, Saltie Girl, and Slab among others.
Savor the Flavor…it's Outstanding
With smaller yet just as extravagant tasting events throughout the month, LA Times serves up more scrumptious plates, from Los Angeles with LA Food Bowl's Outstanding in the Field Dinner Series, Sept. 3, 8 & 16.
The series will host three dinner experiences in benefit of the L.A. Regional Food Bank. Each event will feature multi-course meals from local chefs while exploring a different element of Southern California's storied past. The series will take place at iconic locations in Los Angeles and the Central Coast, including Wattles Farm in Hollywood (Sept. 3), the Malibu Pier (Sept. 8) and Coleman Family Farms in Carpinteria (Sept. 16).
Echo Park, represent!

Gold Award Dinner honoring Echo Park's Park's BBQ, is happening September 12th.
This sold out soirée in honor of this year's Gold Award honoree, Park's BBQ, selected by The Times Food editorial team, Food Bowl will present a ceremony and dinner hosted by Times Food General Manager Laurie Ochoa and chef Jenee Kim. The event will feature passed appetizers and drinks as well as a family-style Korean barbecue dinner highlighting Park's BBQ's most iconic dishes.
And for dessert!!
LA Times Restaurant of the Year Award Dinner.
The ticketed event, hosted by Times Food General Manager Laurie Ochoa and Holbox chef Gilberto Cetina, Restaurant of the Year Honorees are chosen by Times Restaurant Critic Bill Addison. The dinner will feature curated dishes highlighting Holbox's Yucatan-style seafood specialities, including passed appetizers and welcome drinks followed by a five-course tasting menu.