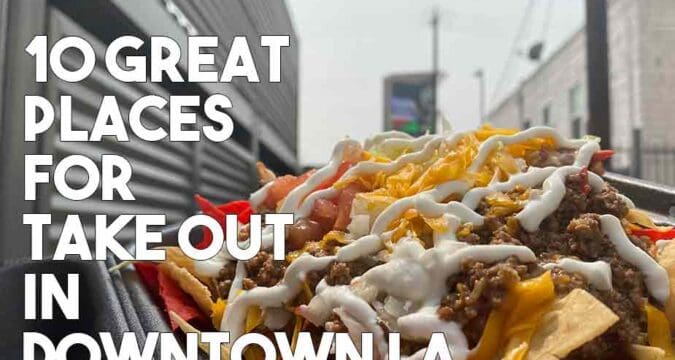 Just when you thought it was safe to dine outside… LA County announces yet, another shutdown.
Effective Wednesday at 10pm: No more indoor or outdoor dining. For now, due to Covid 19 mandates we're back to TakeOut & Delivery, so here's a list of 10 Great Places for TakeOut to remind you of what we do best. Eat to Live & Drink.
1. The Original Taco Pete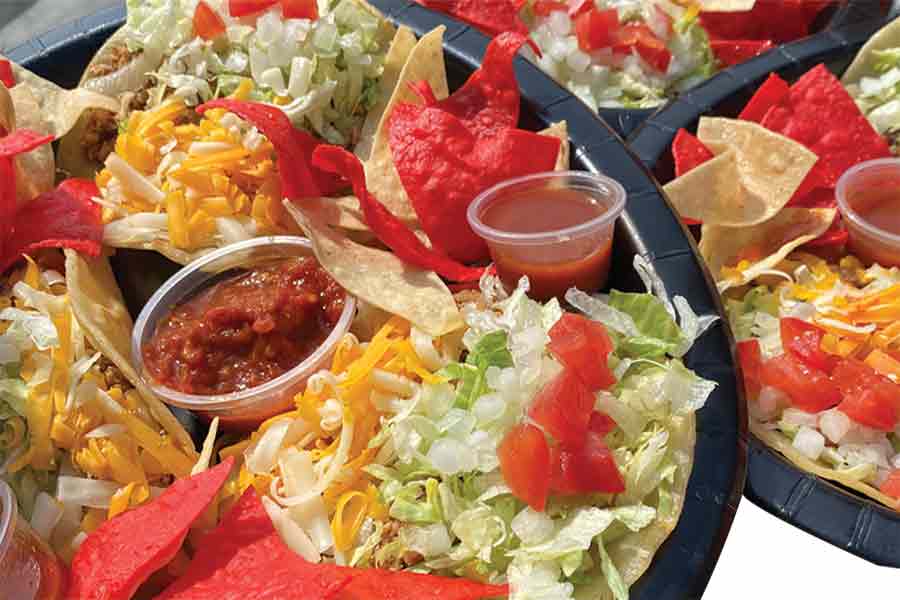 After thirty years of serving South Central's most beloved ground beef tacos, The Original Taco Pete has opened a second location inside of a cloud kitchen, set up especially for delivery.
As Downtown makes space for the iconic taco makers specializing in ground beef, turkey, chicken and shrimp, students and residents are finally getting a chance to enjoy the flavors that helped bring smiles to the west coast for over three generations. Order the 10 pack Variety Taco Special, but don't stop there! OG Taco Pete also serves spiced-right chicken wings, flips a mean of plate of loaded red and yellow nachos and wraps one humongous burrito. www.originaltacopete.com

2. Kapoor's Akbar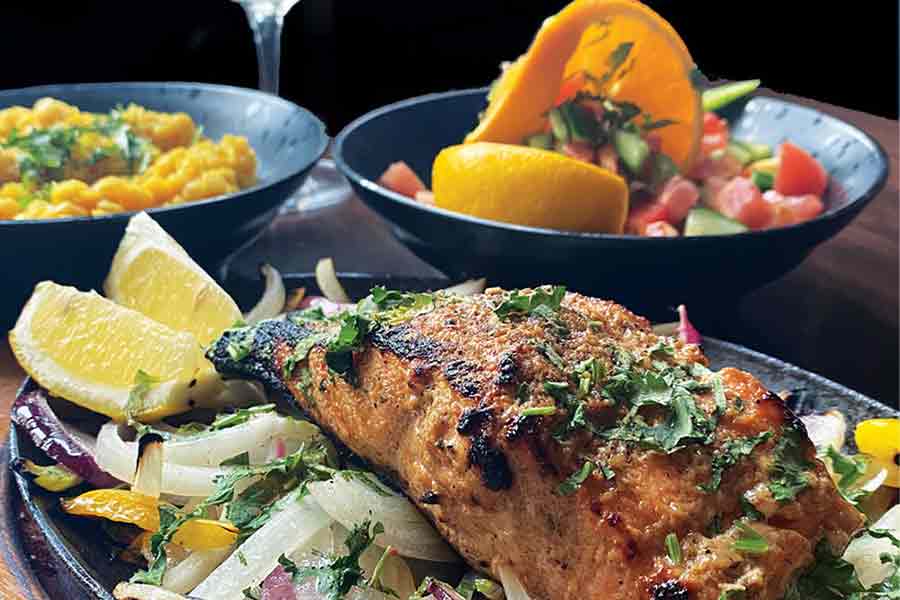 Stay Healthy DTLA! Kapoor's Akbar is the Spice of Life. Located on the border of Chinatown and Bunker Hill, Kapoor's offers Downtown (and beyond) traditional Indian cuisine made much in the same ways since the days of antiquity. Order Kapoor's eight choices of naan to accompany town favorites like Spicy Garlic Shrimp, Coco Lamb, Tandoori Salmon and Chicken Tikka. Don't forget to order an extra Mango Lassi to help build a strong digestive tract. 20% off all online orders on www.kapoorsakbar.com
3. Engine Company No. 28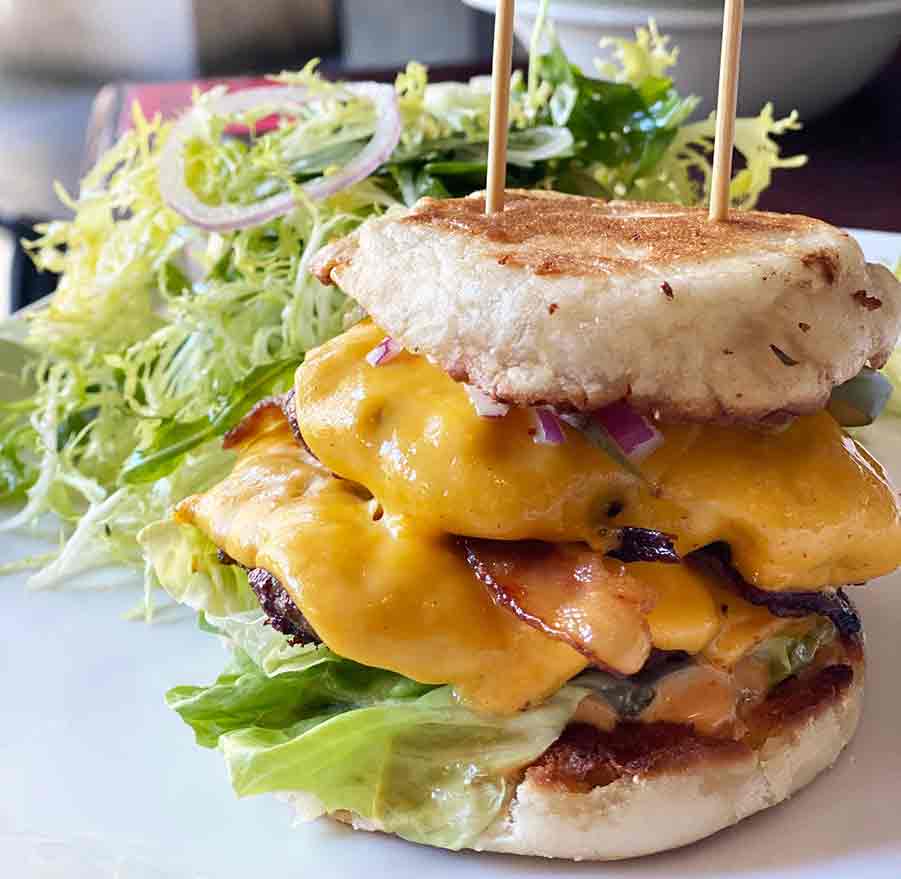 Sound the alarm! For the next few weeks, Downtown is going to miss Engine Co 28's outdoor set up with live music, specialty cocktails and generous helpings; but they will remain open for delivery and takeout.
With a fresh new lunch and dinner menu, patrons can order the Australian double wagyu burger served with American cheese, and house spread on an english muffin. So experimental and innovative it just may make eating burgers for breakfast the new best thing. www.engineco.com
4. Boketto Cold Brew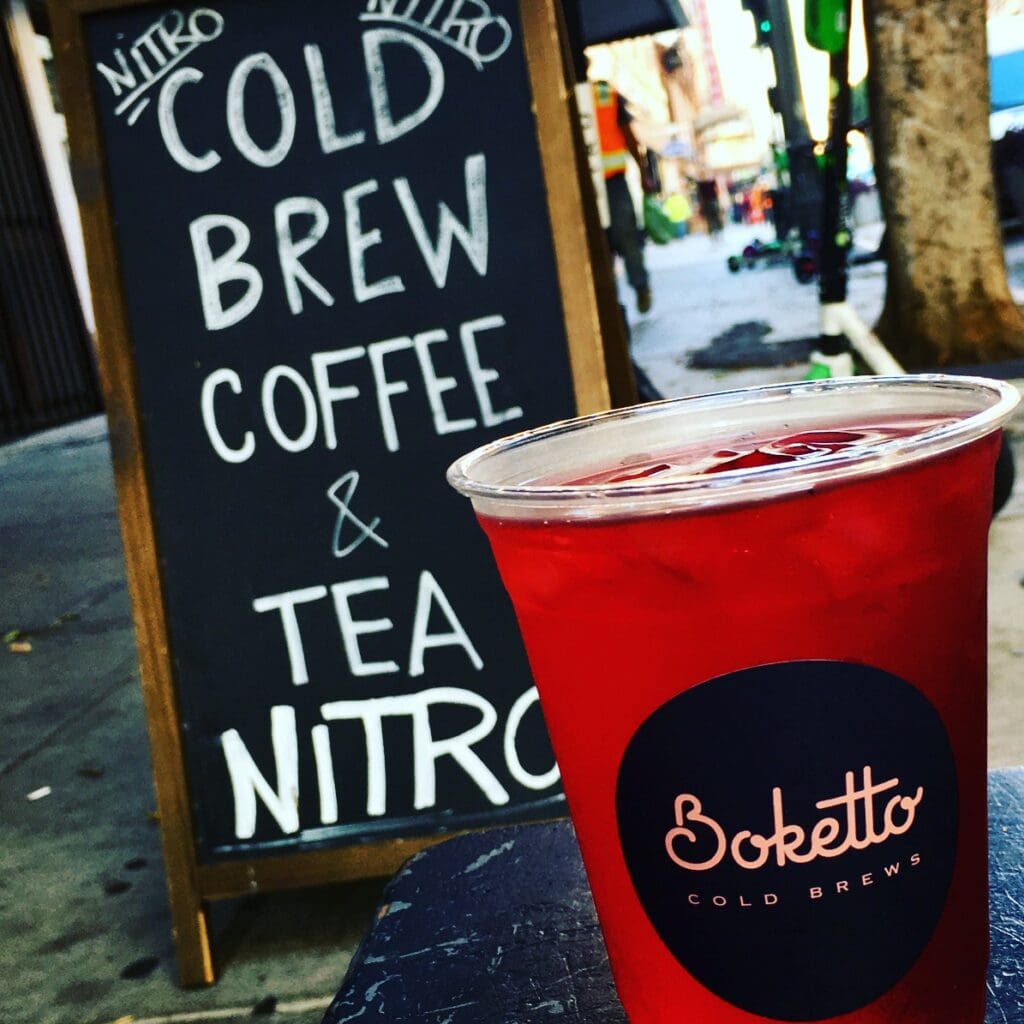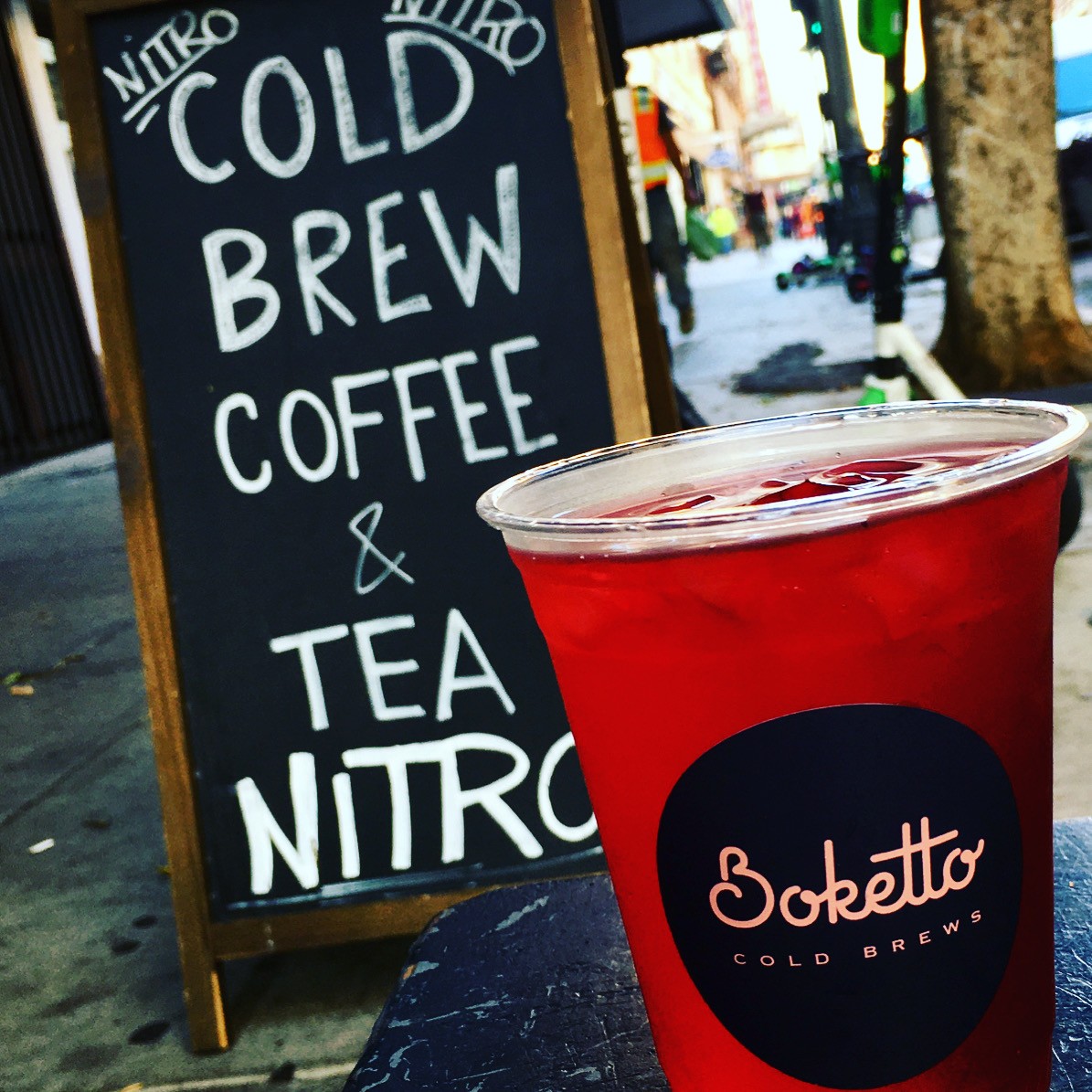 Changing the flavor of cold brew coffee forever, no matter how many times we visit BCB we still ask them how they do it?
It's all in the Nitro! Located just north of 8th on Broadway, this isn't just an iced coffee. Boketto takes it a "steep" further by charging their cold brew with nitrogen which gives the coffee a rich creamy head, similar to that of a draft beer while enhancing the flavor and the benefits…
For tea lovers, BCB has a healthy blend of teas made from Hibiscus and other forces of nature. Join the Boketto Cold Brew monthly based delivery service and receive their specially designed 1.5 Liter pouches. Now there's something to stock up on ! www.BokettoColdBrew.com
5. Fashion Bistro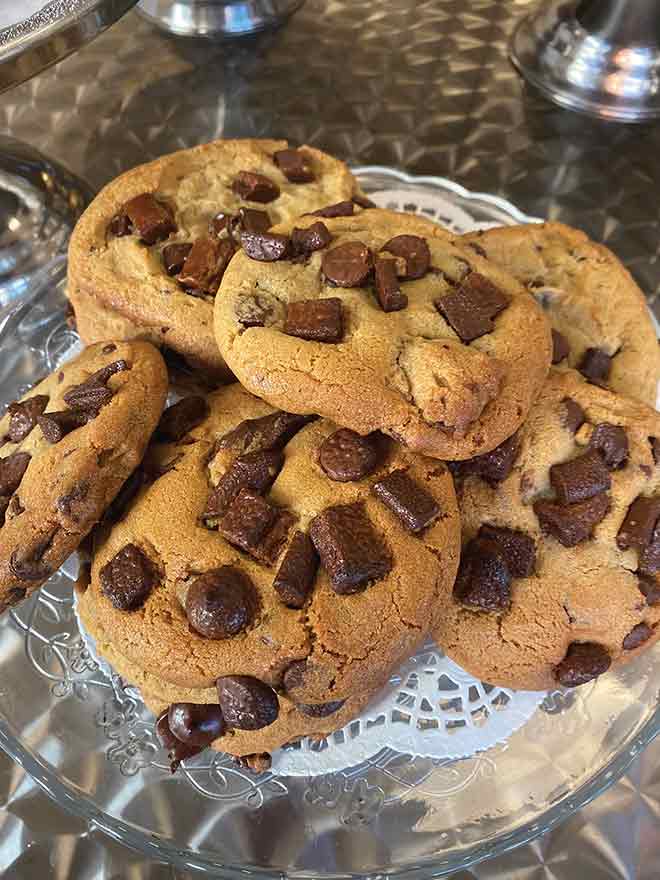 Search far and wide, you'll never find a more delightful experience than visiting the Fashion District to enjoy fresh deli slices topped with house-made dressings and organic salad tucked nicely into a freshly baked baguette.
The Fashion Bistro also displays pies, cakes, and cookies with every morsel as bit as sweet as its owner and operator Severine – always keeping it Kosher. www.thefashionbistrola.com
6. Localita (Locali Yours)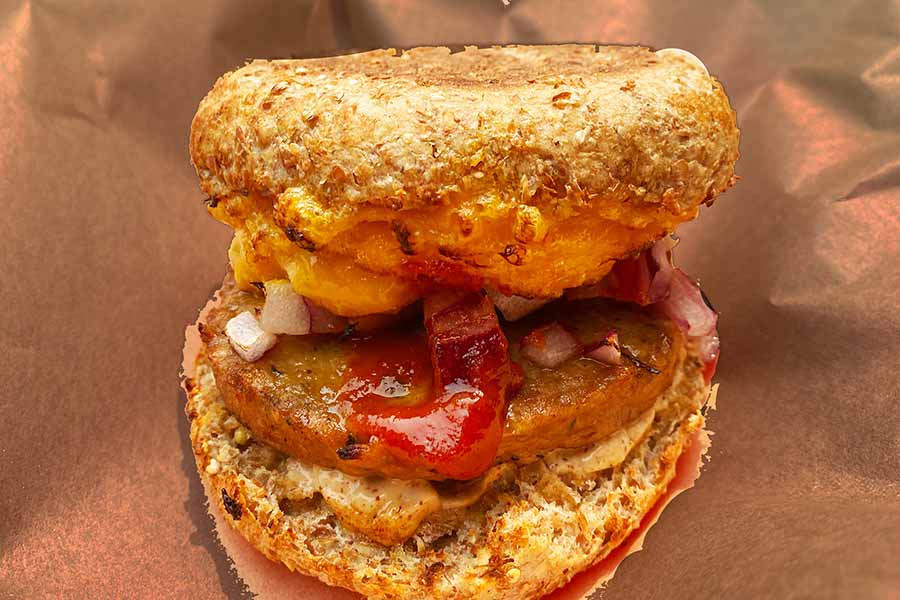 Vegans rejoice at Localita Badasserrie. Located in the nook of one of Los Angeles Street's most historic buildings, the tiny sandwich shop has windows and no sign except for a number to call when you're outside for pickup. However, don't let the tiny location fool you, the space is just the right size to fix environmentally conscious varieties of bread, meat substitutes and gourmet spreads. Order the Ruben and fool yourself into thinking you're eating corned beef. Or try the Nasty, and ponder with every bite why anyone would call such a delicious vegan sausage, loaded with so much flavor such a name. www.localiyours.com
7. Little Jewel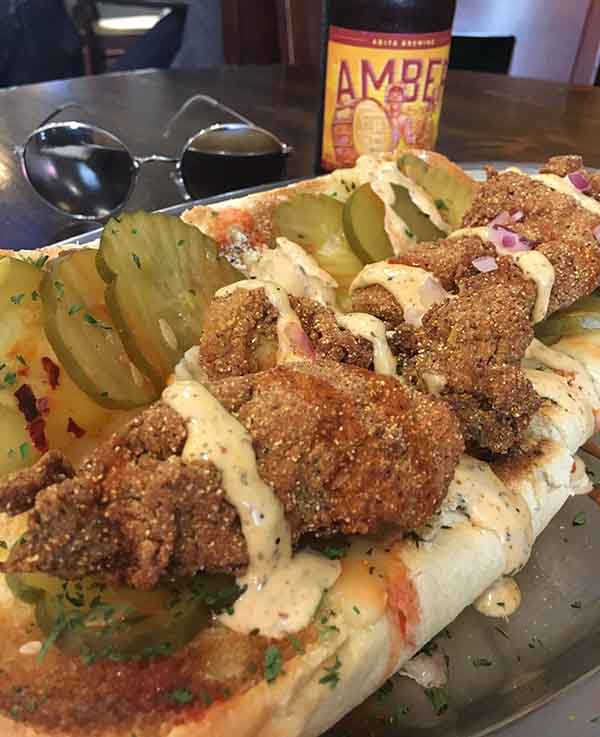 It's Madi Gras all year round at Little Jewel – Taste Of New Orleans located on Broadway and Ord in Chinatown. Downtown's most popular destination for Po'Boys, Alligator Chili, and Flamed Oysters also comes with in-house Boudin, Andouille, Chaurice, Hot Sausage and Tasso to get your taste buds feeling like they're dancing to the music of zydeco. Order with all your favorite delivery apps and get ready to throw some beads. www.littlejewel.la
8. Robeks DTLA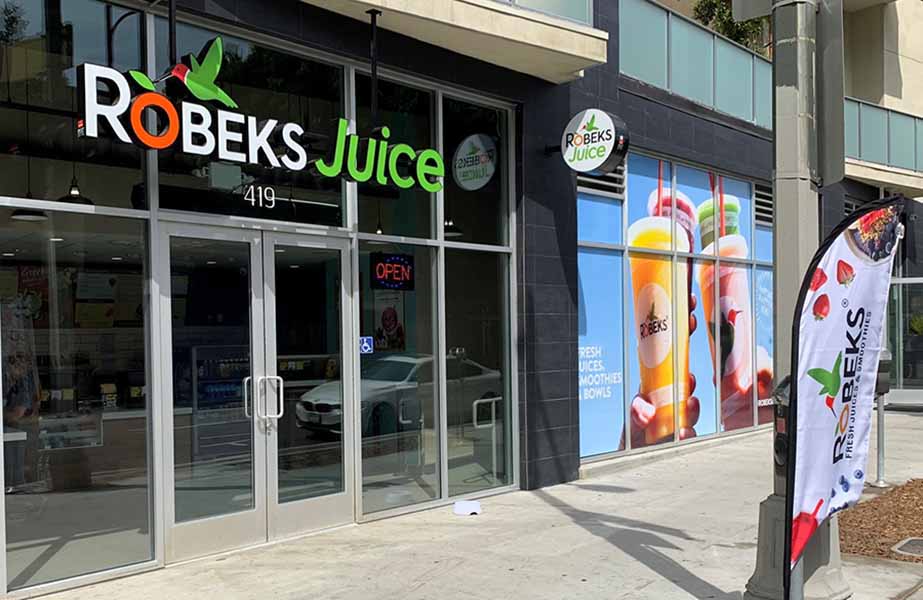 Who's got the juice? Studies show a healthy dose of fruits and vegetables improve over all health and help curb your appetite. Best of all, Robeks DTLA on Pico and Grand delivers their entire menu of smoothies, fresh juices and açaí bowls made with ingredients gifted to mankind and made naturally sweet by Mother Nature. Did you know Robeks DTLA now serves TOAST? Yes, there are three new varieties of fresh sourdough toast, each loaded with choices of chopped avocado with lemon and olive oil, avocado and tomatoes, or Greek yogurt and almond butter. Let's toast with fresh juice! Haha. Get it? www.Instagram.com/RobeksDTLA
9. Faith & Flower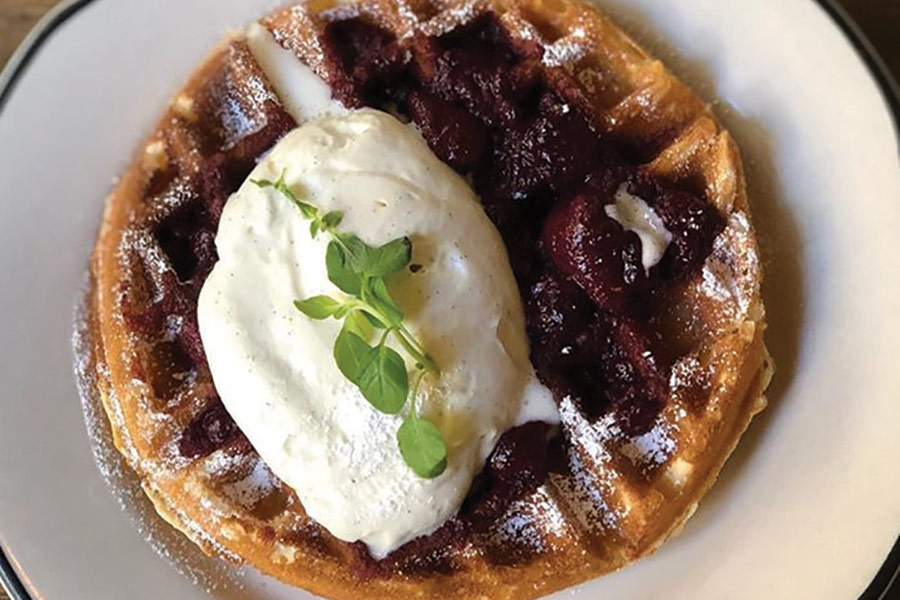 Faith and Flower reminds us of everything we love about DTLA in so many ways. It's incredible ability to draw us in and keep us coming back; that memorable moment you can't help but recount and relive.
At F&F, the ceremony begins with the choir of crystal chalices filled with mimosas and moves onto a sermon of Chef Michael Hung's scrumptious plates.
Open for takeout and delivery, pass the plate of Porcini Mushroom Ravioli with Summer Squash. Then usher in an order of their Cast Iron Roasted Petite NY Steak with slow-cooked wax beans, confit cherry tomatoes, and mushroom Fondue. Your tastebuds will think they found the holy grail.
Downtown Weekly baptized our team with F&F to go cocktails and we've been on the straight and narrow ever since. #highlyrecommended www.faithandflowerla.com
10. Inko Niko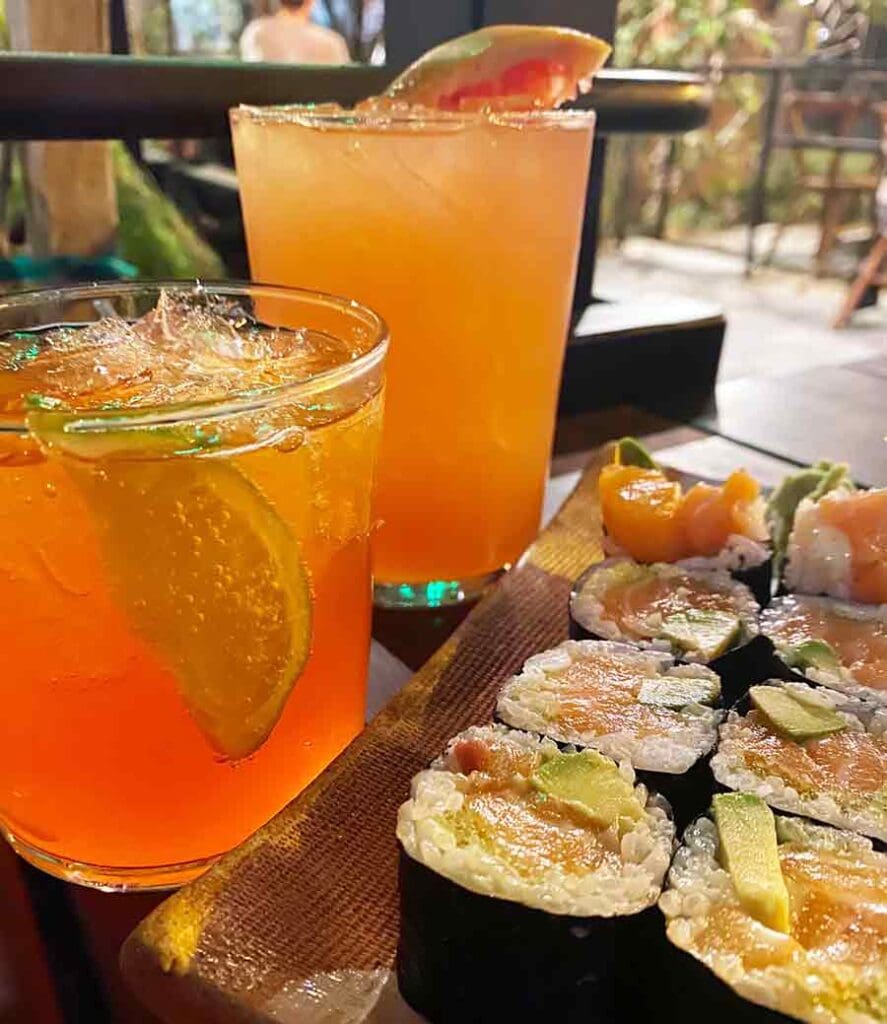 A pleasurable surprise; being able to enjoy masterful sushi dishes at one of DTLAs most laid back destinations in Arts District. Now with take out and delivery, you can recreate a similar atmosphere at home. You can. All you need is dim lights, a set table, and someone to act like your gracious and attentive server.
Or you can pretend your driver is your server and offer him a huge tip when they deliver Japanese treasures from the Robata Grill like Hamachi collar with brown butter ponzu and lemon, Salmon Teriyaki with pickle red onion, Sansho salt and lemon or Downtown Weekly upmost favorite… Baby back ribs with spicy glaze, cashew nuts, sansho, cilantro cress & lime.
Inko Niko flavors are bold enough to survive any journey. Www.inkonitorestaurant.com
Never fear Downtown LA will still be here when it's safe to return, but our local restaurants may not be if we don't do our best to support them. Thanks for reading and thanks for supporting a healthy and diverse downtown Los Angeles.