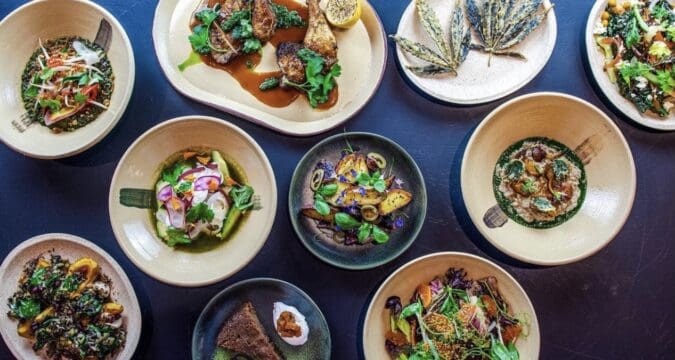 Grand Opening celebrations are in order as Gusto Green sets to open in mid January, moving Downtown ever closer to becoming the epicenter for plant-forward dine in options in the city.

Go for the Gusto!
It's plant-forward, however it's omnivore-friendly meaning at Gusto, you'll find a menu comprised mostly of plant-based dishes, complemented by thoughtfully and humanely procured fish, poultry, and meats with …a bit of marijuana on the side?

Gusto Green is one of several unique businesses housed within the Green Street Building, all of which operate in, or in the orbit of, the cannabis industry. How convenient.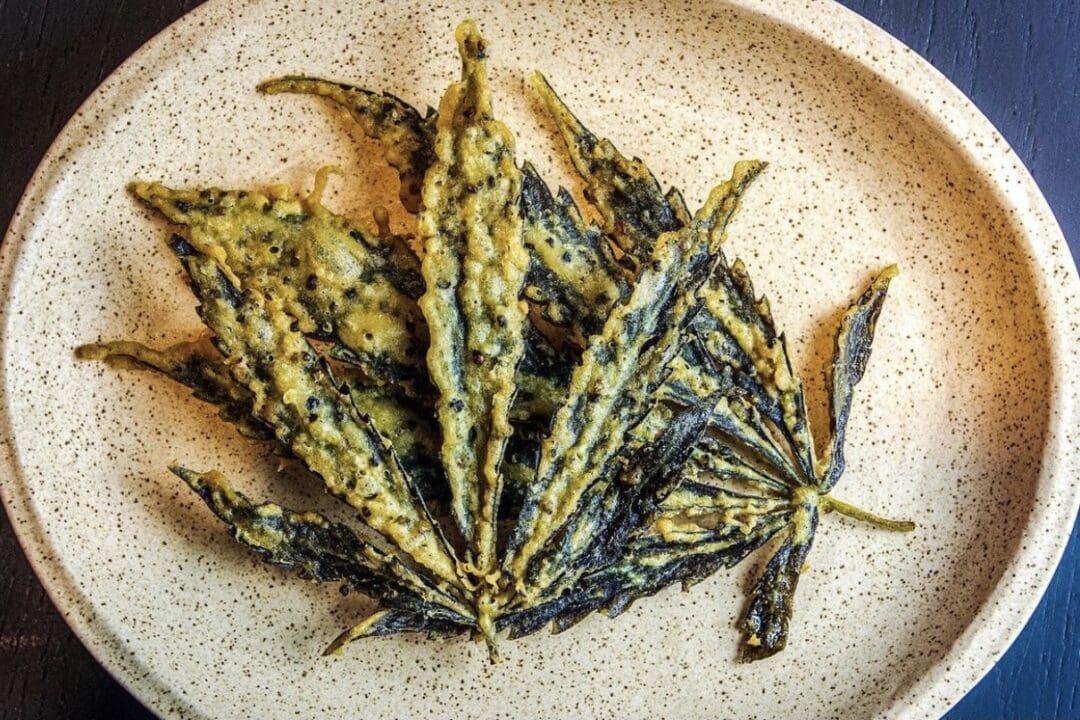 And while the restaurant does not use any parts of the cannabis plant with THC, it is partnering with the only federally approved purveyor of hemp leaf for food, Ziese Farms.

Sign up to receive our popular Get2DTLA Newsletter

Powerhouse entrepreneur and CEO Janet Zuccarini, the mastermind behind Gusto 54 and multi-award winning Felix Trattoria, describes the Gusto Green concept as, "a warm, friendly, and also forward-thinking restaurant destination that embraces the future of food and how people are seeking to eat today."

Guests can also enjoy biodynamic and natural wines, modern cocktails, zero-proof cocktails, housemade kombucha, adaptogenic teas, coffees, and—soon—a retail component featuring Chef Magliano's housemade hemp goods and picks from the team's favorite local artisans.

Gusto Green Chef Michael Magliano (who hails from celebrated restaurants including Animal and The French Laundry) can integrate the nutrient-dense leaf in a variety of ways, like the restaurant's signature amuse-bouche:a crispy, chickpea-battered whole hemp leaf.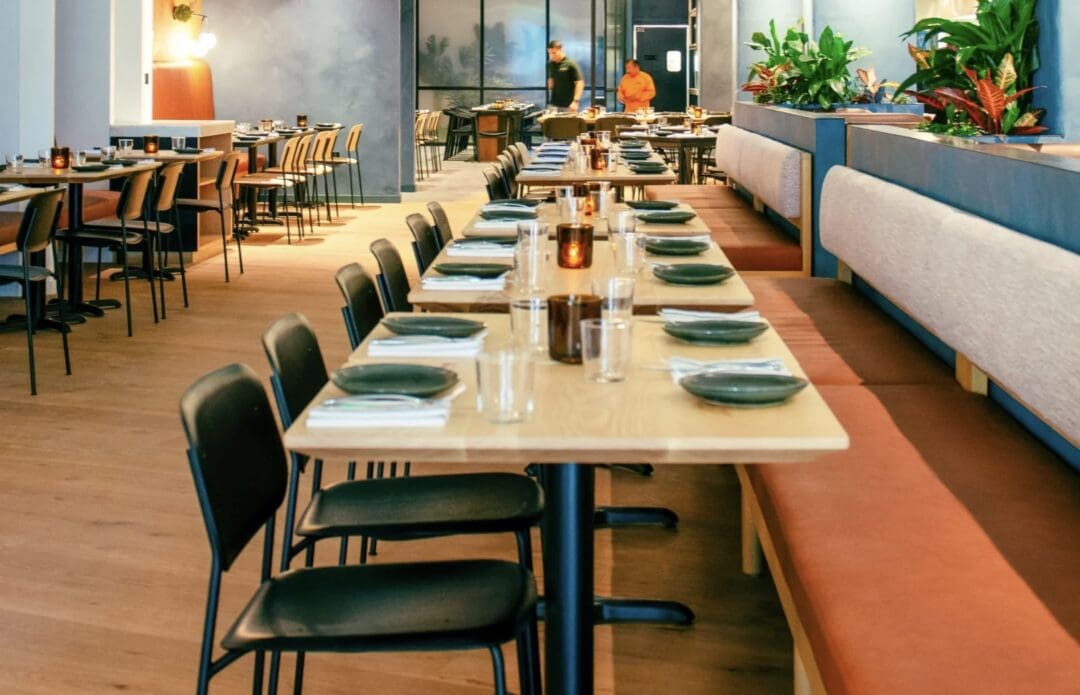 "We are modernizing what it means to eat and live healthfully," says Magliano. "We believe you can eat well, even indulgently, and still feel great about what you're enjoying. By working with leading purveyors, using only the highest quality ingredients, and never sacrificing on flavor, texture, or presentation, we're able to offer our guests access to healthy, delicious, satisfying food at every visit."
Stay for a Spell
The award-winning, Los Angeles-based firm STUDIO UNLTD brought Gusto Green's interior design to life with botanical shapes, cool stones reminiscent of a riverbed, textured limestone-like walls, and bold blues juxtaposed with earthy clay tones evoke dining in nature.

A greenhouse-like structure—custom built to fit the restaurant's interior—stretches above the high-ceilinged dining room, surrounded by lush greenery and an adjacent, back-lit polycarbonate wall featuring vibrant plant-patterned wallpaper.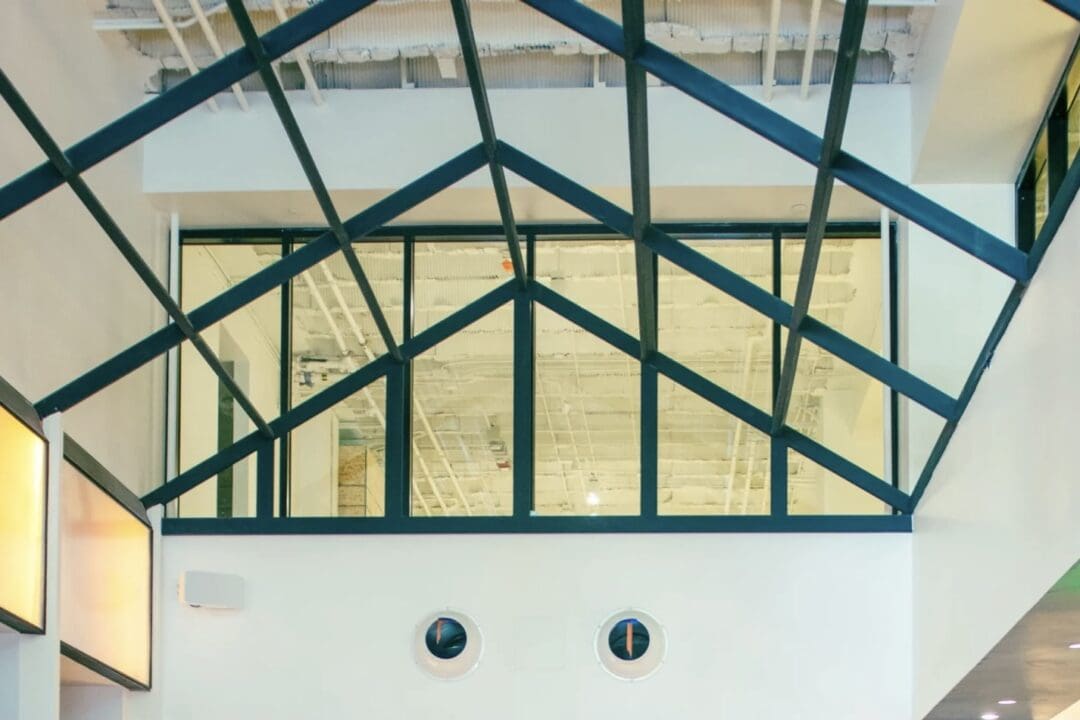 The restaurant layout consists of the main dining room dotted with oakwood tables, cozy banquettes, and two half-circle booths seating up to seven; an expansive 13-seat, marble-topped bar with a 400-bottle wine fridge glowing in the background; a private dining room seating up to 20; an open kitchen, lounge with communal tables, and 10-seat chef's table—all featuring views of the wood-fired, Italian-imported pizza oven.
Up on the Roof
Gusto Green and the Green Street Agency are further partnering to activate the building's expansive seventh story penthouse and rooftop space.

A joint venture between the two forward-thinking companies, the penthouse and rooftop will be home to a rotating calendar of lifestyle events, ranging from live entertainment and gallery-style art shows to collaborative and educational dinners exploring the intersection of cannabis and culinary. The space is slated to open in 2022.