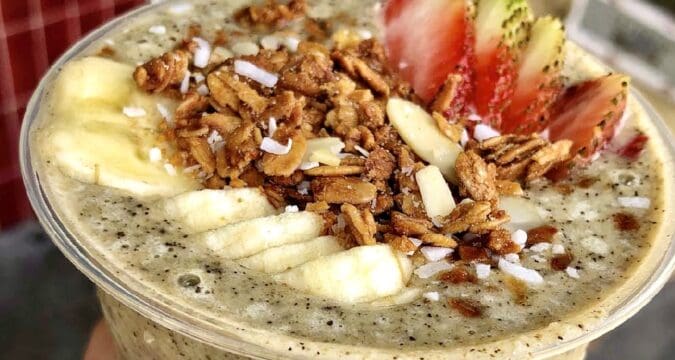 Once upon a time in the Historic Core of Downtown Los Angeles, nestled amidst the bustling streets, stood a place of enchantment known as Naturewell. It was a magical haven for health-conscious individuals seeking refreshing and revitalizing pick-me-ups, and it held a secret to health and longevity that made it truly extraordinary.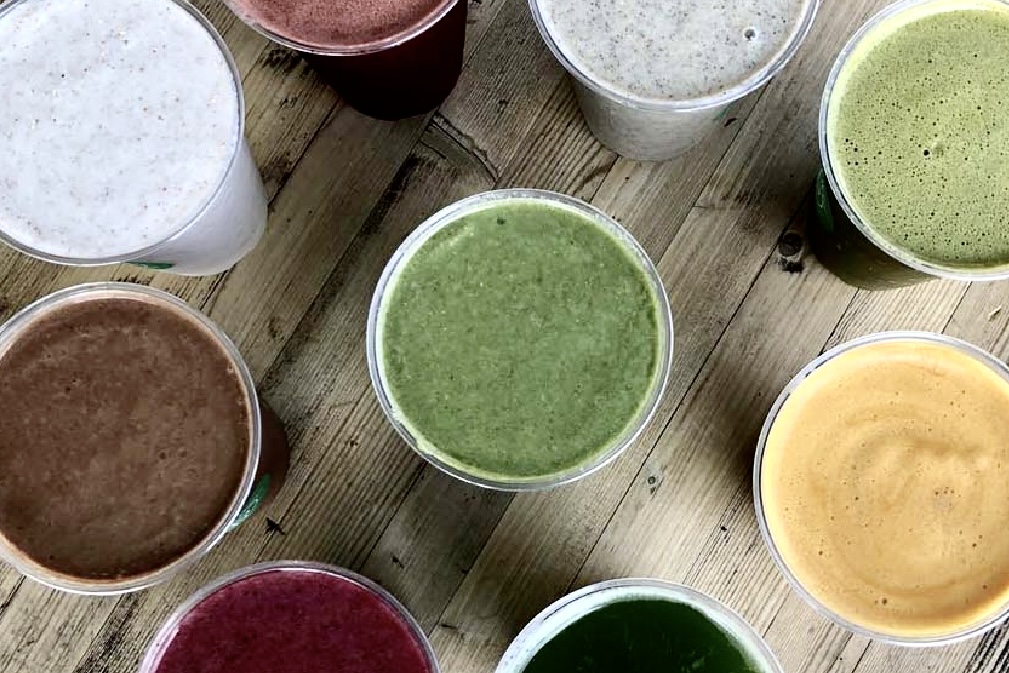 As visitors stepped into the Spring Arcade, a historical landmark built in 1924, spanning the length of Spring Street to Broadway, they noticed a glowing green leaf hanging above the Naturewell entrance with an equally glowing enchanted wishing well just beneath.
Legend had it that this Naturewell possessed the power to grant health wishesto those who cast almonds into its depths with purest of intentions.
With each eager arrival, Naturewell's granted wishes came alive in the form of juices, smoothies, Açaí bowls, snacks and variety of purities.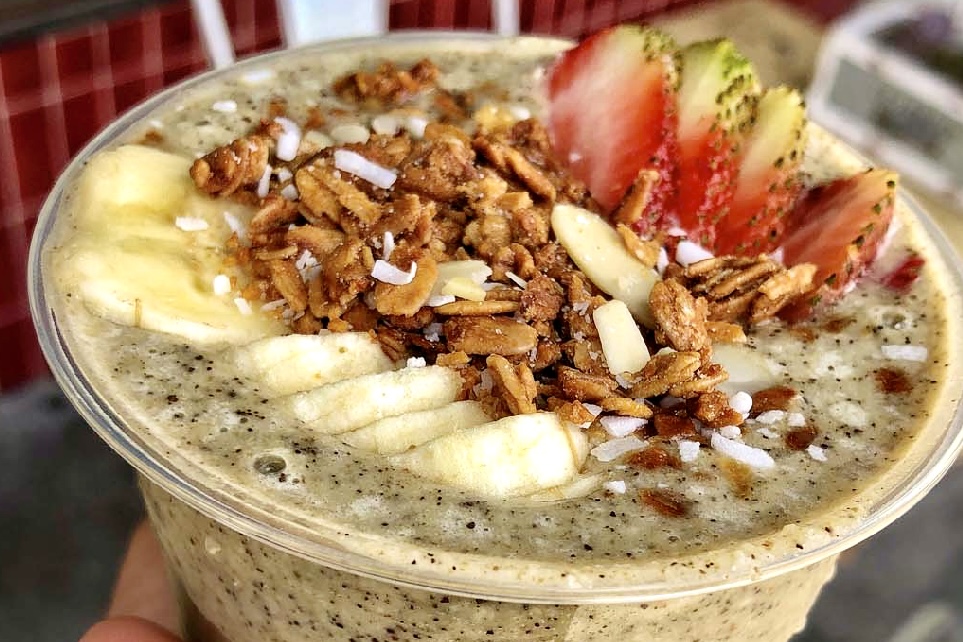 The Coconut Kale smoothie, made with creamy coconut meat, refreshing coconut water, ripe bananas, nourishing kale, a touch of cinnamon, and a drizzle of agave syrup, granted energy, strength, and vitality to those who longed for it.
The Berrylicious smoothie, a vibrant blend of raspberries, blueberries, strawberries, apple juice, and agave, not only delighted the taste buds but also fulfilled the wish for radiant skin and immune support.
For those seeking protein and stamina, the Protein Smoothie combined hemp protein, ripe bananas, crunchy almonds, coconut meat, agave, and hydrating coconut water, providing the strength and sustenance they desired.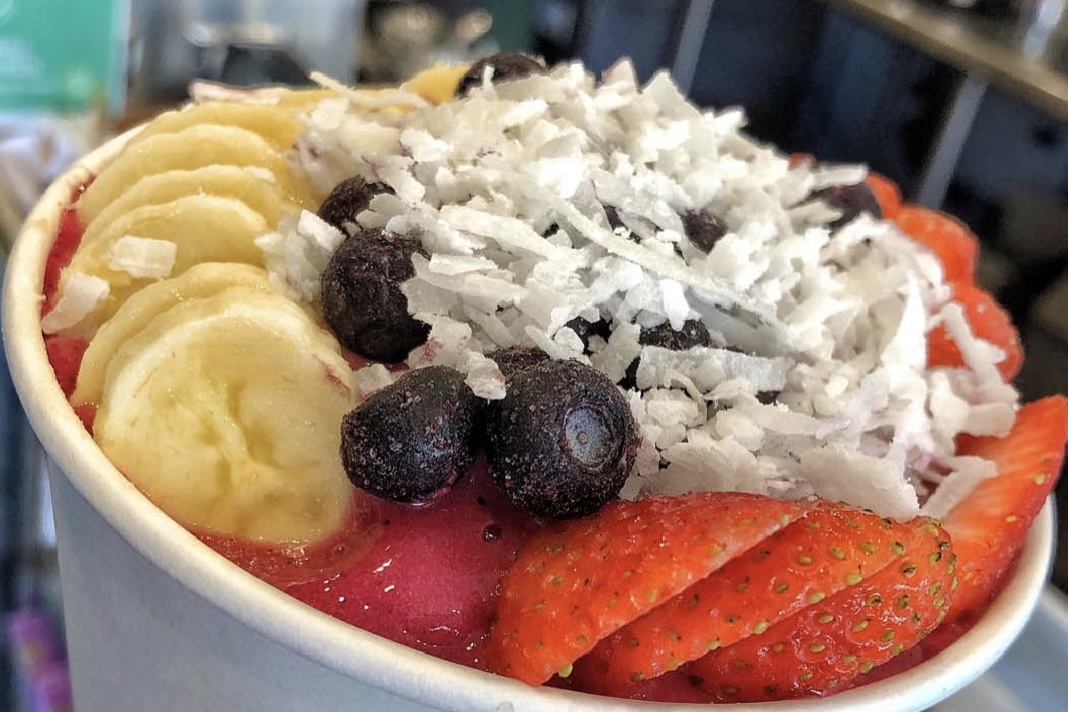 The signature Naturewell Special, crafted with coconut meat, coconut water, grapes, bananas, strawberries, and a touch of agave, became the embodiment of balance and vitality, answering the wishes of those seeking overall wellness.
But it wasn't just the menu that held the magic. Naturewell's welcoming staff helped patrons discover the essence of their desires with each sip and hearty Açaí Bowl spoonful.
As the day unfolded at Naturewell, the Spring Arcade came alive with the joyous laughter and conversations of those who had their health wishes granted. They reveled in the magical setting, surrounded by the historical charm of the Spring Arcade Building and became the whispers of legends.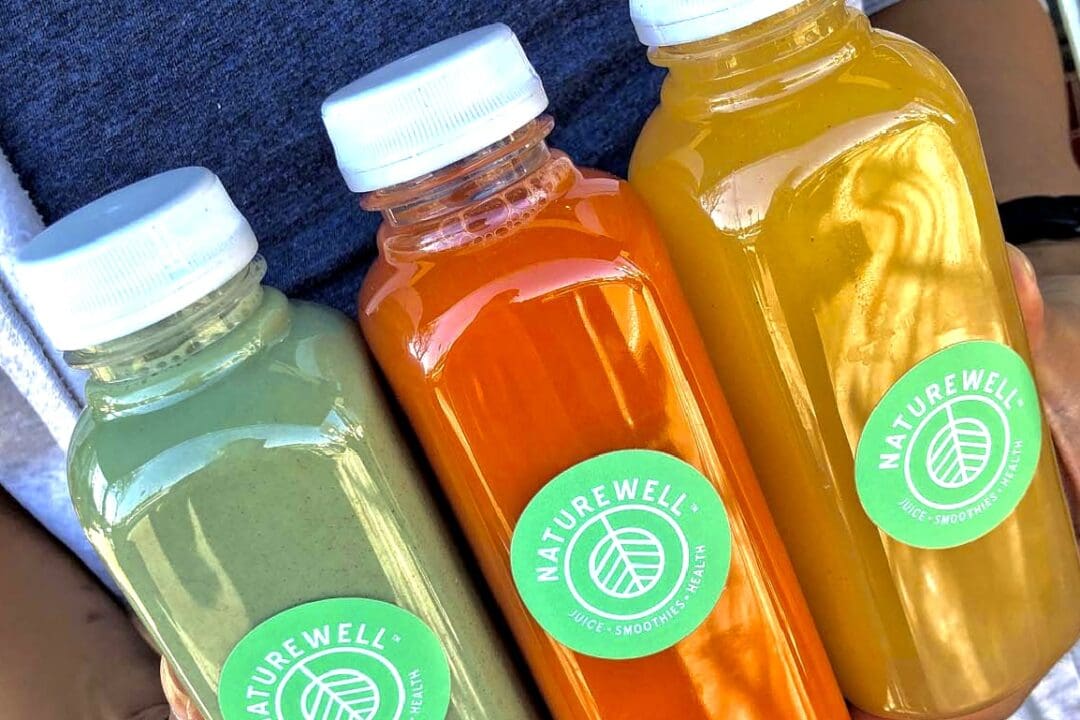 Brought to DTLA by Tina and Michael Mikhail in 2021, the two told DTLA Weekly they just loved the energy of DT saying,
"The different cultures, business types old historic buildings made a mixture of old and new… It just felt like we belonged. Every few blocks felt like a different European city."
And so, in this tale of health, joy, and fulfillment, savoring the magical moments, embracing their well-being, and celebrating the extraordinary power of fresh organic ingredients, patrons of Naturewell lived healthy, strong and happily ever after. Renewed.
@www.naturewelljuicebar.com