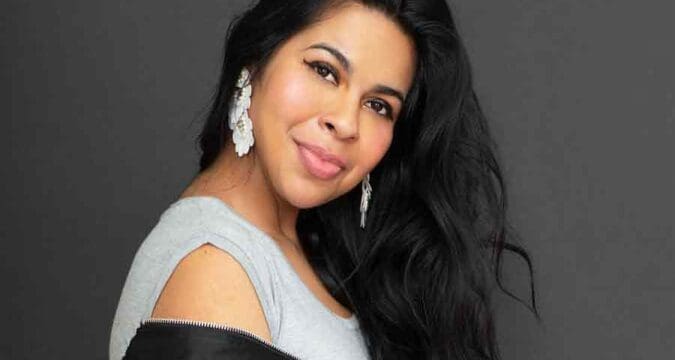 Owner and founder of Sakura Marketing Andrea Romero talks to us about her love of L.A., how she got started, and how she left her fears behind to pursue her dreams.
Los Angeles has always transfixed Sakura Marketing owner and founder Andrea Romero. From visiting in the summers, Andrea got a taste of L.A. early on and had always dreamt of immersing herself in the energy of the city. "The opportunities are so endless with L.A.," she says. "There's always something happening, always something going on. And it was very open and versatile."
So when an opportunity presented itself to pursue the California dream, Andrea moved to L.A. to pursue her passion of entertainment and fashion. Not knowing where exactly she fit in with those passions but knowing she wanted something in that realm, Andrea started taking any jobs that aligned with those interests. "Whether it was small or unpaid, (if it fit into my vision) I took and said 'lets see where it goes'."
Eventually Andrea landed in the public relations and marketing agency The Ross Group where she first learned the ins and outs of public relations, marketing and advertising. A perfect blend between her passion for entertainment and fashion, Andrea realized this was the fit she had been searching for.
Now five years later, Andrea branches out to open her own venture The Sakura Marketing Firm as well as step into her new role of owner as The Ross Group.
Of course, starting a new business there are always challenges and Andrea says working through fear has been one of the more rewarding challenges she has had to overcome. "I've learned how to manage it but for the first seven months I was like should I have not quit? What am I doing? So learning how to deal with those mental challenges has been the biggest challenge and learning how to leave them behind has been the most rewarding."
Now as Andrea expands Sakura Marketing she gets to focus on the work that really makes her happy. Among her favorite part of Sakura is welcoming new clients and understanding their different brands. "Unraveling what they are and all that they want to become and being able to personify what that means, that's what really interests me."
Between launching her own firm and taking reigns of The Ross Group, Andrea's busier than ever. That's why it's so necessary to regulate stress. "Self-care is so important," she says. Regulating that stress with self-care and spirituality has been paramount to her success. But Andrea also stresses the importance of having a mentor. "My mentor is always my go-to. She has become a best friend and poured into me a lot of that strength that has come from her. Finding a mentor you can be honest with across the board is really important"
As for next steps with Sakura, that future is incredibly bright. "I have big plans," Andrea says. "I want Sakura to be the go-to firm across the board. We've mastered that in Downtown and I want to expand Sakura to a firm people work with across the nation and abroad. We have a few Spain and New Zealand and I definitely want to hone in on that keep our boutique approach as we grow our company".